written by STEVE ULRICH
your must-read briefing on what's driving the day in NCAA Division III
>> Hello Wednesday. Does basketball preseason practice really begin in 25 days?

>> Today's Word Count: 986. About four minutes of your valuable morning.

>> More Numbers: 1,918 subscribers, 4,159 twitter followers.

>> Thanks for reading D3Playbook. Please refer a friend or two. Let's get to 2,000 subscribers by the end of the month.

TOP STORY
1. Girls Are Leaving HS Basketball. Why?

by Rachel Bachman, Wall Street Journal

"Two decades ago, girls' basketball was the queen of high school sports. Nearly half a million players crowded into gyms nationwide, and schools carried packed rosters of varsity, JV and freshman teams.

But last school year, basketball dropped to the fourth-most-popular girls' sport by participation, according to the data released this month by the National Federation of State High School Associations. Girls' basketball has lost 19% of its players since 2002, while the top girls' sport, track and field, grew 10%, along with volleyball (+15%) and soccer (+27%).

The fall of girls' basketball is even more pronounced given the growth in popularity of the women's game: TV ratings for the NCAA women's basketball tournament and the WNBA are on the rise."

>> Court Awareness: "Several forces are driving the decline. More athletes are sticking to one sport nearly year-round. Schools have added other sports for girls, which have lured athletes away from basketball. Some girls see basketball as too difficult to play, or even not "girly" enough, coaches say."

>> Reality Check: "A lot of athletes are specializing sooner," said Brooke Brittain, the girls' basketball coach and co-athletic coordinator at Mansfield High in the Dallas-Fort Worth area. "If their parents are paying thousands of dollars for them to play [club] volleyball, they don't want them missing practice to play a basketball game."

>> Worth Noting: "I think the biggest reason for girls not participating in basketball, and I know this is silly: It's not a 'cute' sport," said Shelby Gliebe, head coach at New Albany (Ind.) High, mentioning the skirts worn in tennis and the spandex shorts worn in volleyball and running."

>> Continue Reading
FEATURE
2. MSJ Football Teammates Share Bond Beyond The Game

by Mike Dyer, WCPO

"Cornell Beachem Jr. smiles when asked how his Mount St. Joseph University football teammates describe him on the football field.

"Famous or the 'GOAT' but I claim Josh as the 'GOAT,' the MSJ senior running back/wide receiver said.

Josh is MSJ junior quarterback Josh Taylor, who co-stars with Beachem on the high-powered Lions' offense. Their statistics speak for themselves.

Beachem and Taylor enjoy playing the 'Madden' video game and like to joke about who earned the better result. But, their bond goes beyond football."

>> Field Awareness: "Beachem's father, Cornell Beachem Sr., died in January, just two months before he won a NCAA Division III wrestling title. Taylor's father, James Taylor, died in August 2020."

>> Reality Check: "Losing your dad is one of the hardest things in the whole entire world," Taylor said. "And just having somebody to talk to even before the game - we can feel it. That's what talked about before the first game. We can feel their presence there."

>> What They're Saying: "They're also a beacon for guys who do go through things and how to handle it and ultimately guys that they can talk to as well," MSJ coach Tyler Hopperton said.

>> Read More
A MESSAGE FROM BOLD.ORG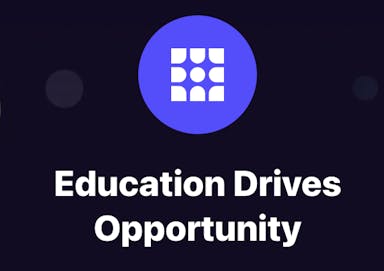 If you're a student in the U.S. looking for a better way to pay for higher education, Bold provides thousands of students with $25k scholarships every year. Enter to win one of our monthly $25,000 scholarships to go towards your tuition, student loan debt, or other education related expenses!

SOCCER
3. Captains, Maroons Atop Rankings

Defending women's champion Christopher Newport remains atop the United Soccer Coaches latest women's rankings, while Chicago assumes the No. 1 position in the men's poll.

Men
Chicago, 7-0
Messiah, 5-0-1
Stevens, 6-0-1 (tie)
Kenyon, 5-0 (tie)
North Park, 6-0
Johns Hopkins, 5-0-2
Gustavus Adolphus, 5-0-2
Carnegie Mellon, 6-0
Wesleyan, 5-0
Calvin, 5-0-2
11-15: Bowdoin, Willamette, Cortland, Babson, Washington and Lee
16-20: Denison, Loras, Oneonta, Hamilton, Saint Thomas
21-25: Montclair State, Christopher Newport, Gettysburg, Clarkson, Pacific Luitheran
>>
Complete Poll
Women
Christopher Newport, 6-0-1
Misericordia, 6-0
Messiah, 5-0-1
Johns Hopkins, 4-0-2
William Smith, 3-1-1
Wartburg, 7-0
Tufts, 4-1
Carnegie Mellon, 4-1-1
Trinity (Texas), 5-0-1
Babson, 6-0
11-15: Amherst, Montclair State, Calvin, Mary Hardin-Baylor, Case Western
16-20: TCNJ, Middlebury, MIT, Chicago, UW-La Crosse
21-25: North Central (Ill.), Centre, F&M, Rochester, Virginia Wesleyan
>>
Complete Poll
A MESSAGE FROM TRENDS
Your next business idea, delivered weekly.
Trends tells you the next big thing – months before everyone else. Their dynamic team of business analysts already outlined 1,000+ vetted business ideas you can start in a weekend, and they send new ideas and market signals straight to your inbox weekly.
Try Trends for a week for only $1

VOLLEYBALL
4. CMS Still The One
Claremont-M-S remains on top as the latest AVCA women's volleyball rankings were released Tuesday.
Claremont-M-S (90), 10-0
Trinity (Texas), 8-2
Northwestern (Minn.), 11-0
Juniata, 8-1
Calvin, 8-2
Washington (Mo.), 12-0
Emory, 7-3
Wittenberg, 9-2
NYU, 8-2
Berry, 7-2
11-15: Otterbein,UW-Stevens Point, UW-Eau Claire, Gustavus Adolphus, UW-Whitewater
16-20: Wesleyan (Conn.), Hope, Albion, MIT, Colorado College
21-25: Augsburg, Babson, Birmingham Southern, Tufts, Johns Hopkins
>>
Complete Poll
FIELD HOCKEY
5. NESCAC Claims Three of Top Five Slots
Defending national champion Middlebury remains the No. 1 team in the land according to this week's NFHCA coaches' poll. The Panthers are joined by Tufts and Trinity, representing the NESCAC in the top five.
Middlebury, 5-0
Rowan, 6-0
Tufts, 5-0
Salisbury, 6-0
Trinity, 5-0
Johns Hopkins, 3-3
Babson,4-2
Kean, 4-1
Williams, 3-2
Messiah, 4-2
11-15: Bates, Amherst, Bowdoin, MIT, Washington and Lee
16-20: TCNJ, York, Lynchburg, Cortland, Ursinus
>>
Welcome
: York, Lynchburg
>>
See Ya
: Christopher Newport, Vassar
>>
Complete Poll
NEWS
6. Lightning Round
News
Lasell announced a 33 percent reduction on the published price of tuition and standard room and board beginning in the fall of 2023. Tuition will be $26,000, while room and board will be $13,500
Happy Birthday
Cake and candles for Joanne Berger-Sweeney, president, Trinity (Conn.).

Do you know of someone celebrating a birthday soon? Drop us a line at
D3Playbook@gmail.com
.
TRANSACTIONS

7. Comings and Goings

Copyright © 2022, D3Playbook.com All rights reserved.