>> Good Tuesday Morning.

>> Today's Word Count: 702

>> Thanks for reading D3Playbook. Is your staff reading D3Playbook? Share the love and the info.

TOP STORY
1. Admissions in a Changing World

by Scott Jaschik, Inside Higher Ed

"The 2022 Inside Higher Ed Survey of College and University Admissions Directors arrives at a time of significant change for admissions, with more change coming soon: The Supreme Court will hear two cases involving affirmative action next month. Standardized testing's importance in admissions is greatly diminished due to the pandemic (and the potential of the Supreme Court to rule against affirmative action). And a new way of doing admissions, in which students provide a portfolio but don't actually apply to colleges, is gaining favor among the majority of colleges that are not competitive in traditional admissions.

This year continued trends of recent years, with relatively few colleges filling their classes by May 1 (or even July 1). However, there are some signs of (modest) improvement.

Only 36 percent of colleges in the survey had filled their classes by May 1, the traditional date by which students respond to admissions offers. Last year, the figure was 32 percent."

>> The Big Picture: "Inside Higher Ed also asks about filling the class by two later dates. Of the 174 colleges that hadn't met their goals for the class by May 1, 17 percent had met the goals by June 1. And of the 144 colleges that still hadn't met their goals by June 1, 10 percent said they had done so by July 1."

>> Continue Reading
A MESSAGE FROM HUDL/BLUEFRAME TECHNOLOGY

Did you know BlueFrame Technology has advanced integrations with top automated cameras like the Hudl Focus? Showcase your teams and student-athletes with BlueFrame's full streaming service priced perfectly for D3 budgets….or use their Production Truck software to stream with your current provider. Step up your game this year and STREAM LIKE A PRO with BlueFrame. Learn more today!
FOOTBALL
2. Small Colleges, Great Tailgates

by Matt Brady, Tailgater Magazine

"There are remarkable DIII college football teams and towns that host incredible game days, a rich history, and make Saturdays in the fall a blast."

In no particular order ...

Wisconsin-Whitewater - "Perkins Stadium is one of the all-time best places to watch a game in Division III football. This stadium will truly blow you away."

Saint John's - Anytime a DIII stadium makes Sports Illustrated's "College Football Dream Destinations," we must include it in ours. Clemens Stadium is also known as the Natural Bowl, thanks to its surrounding beauty.

Mary Hardin-Baylor - They recently built the state-of-the-art Crusader Stadium, which boasts the largest video board in DIII. The stadium is a must-see and the barbecue joints around the stadium aren't bad either.

McDaniel - When it comes to the best tailgating in the United States, McDaniel finds themselves on the list. (Fans) drive up to a ridge that overlooks the field. It is easily one of the most unique ways to watch any football, and definitely one of the coolest.

>> Continue Reading
A MESSAGE FROM BOLD.ORG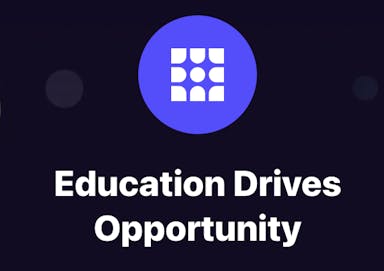 If you're a student in the US looking for a better way to pay for higher education, Bold provides thousands of students with $25k scholarships every year. Enter to win one of our monthly $25,000 scholarship to go towards your tuition, student loan debt, or other education related expenses!

Apply to a Bold scholarship today
FIELD HOCKEY
3. NFHCA Watch List

The NFHCA Watch List represents top collegiate student-athletes who are early contenders for this year's NFHCA All-American teams.

This list is intended to repres​​ent those field hockey student-athletes with the strongest potential for consideration to the current year's NFHCA All-American teams. Nominating student-athletes for the NFHCA Watch List does not constitute a nomination or selection to the NFHCA All-Region and All-American teams. Student-athletes not listed on the NFHCA Watch List may still be nominated for NFHCA All-Region and All-American recognition when the nomination period opens.

There are 88 Division III on the "Watch List."

>> 2022 Watch List
A MESSAGE FROM BASE TEMPLATES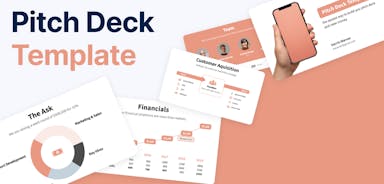 BaseTemplates for your Pitch Decks!
You are raising money for your startup but don't know how to build your pitch deck?
Just use the BaseTemplates Pitch Deck Template to build your own investor-ready deck in no time. The structure of the deck is based on the most successful pitch decks and you can choose from 100 slide & design options.

So what are you waiting for?
Get funded today!

NEWS
4. Lightning Round
News
Happy Birthday
Cake and candles for Timothy Henningsen.

Do you know of someone celebrating an upcoming birthday? Drop us a line at D3Playbook@gmail.com
TRANSACTIONS
5. Comings and Goings
1 THING
6. Making History
The Middle Atlantic Conference has three female place-kickers on its 2022 football rosters.

(l. to r.): unidentified official; sophomore PK Alyssa Accordino, King's; senior PK Abi Sweger, Lebanon Valley; sophomore K Delaney Hilferty, King's.

NBC News highlighted the history-making performance of the pair of King's kickers during a 2021 contest. Sorry we're a tad bit late to the story.

Copyright © 2022, D3Playbook.com All rights reserved.