written by STEVE ULRICH
your must-read briefing on what's driving the day in NCAA Division III


>> Welcome to Thursday. Happy 30th birthday to The Mall of America. IYKYK.

>> Today's Word Count: 1,532

>> Thanks for reading D3Playbook. Is your staff reading D3Playbook? Share the love and the info.

TOP STORY
1. Why Americans Are Dubious About College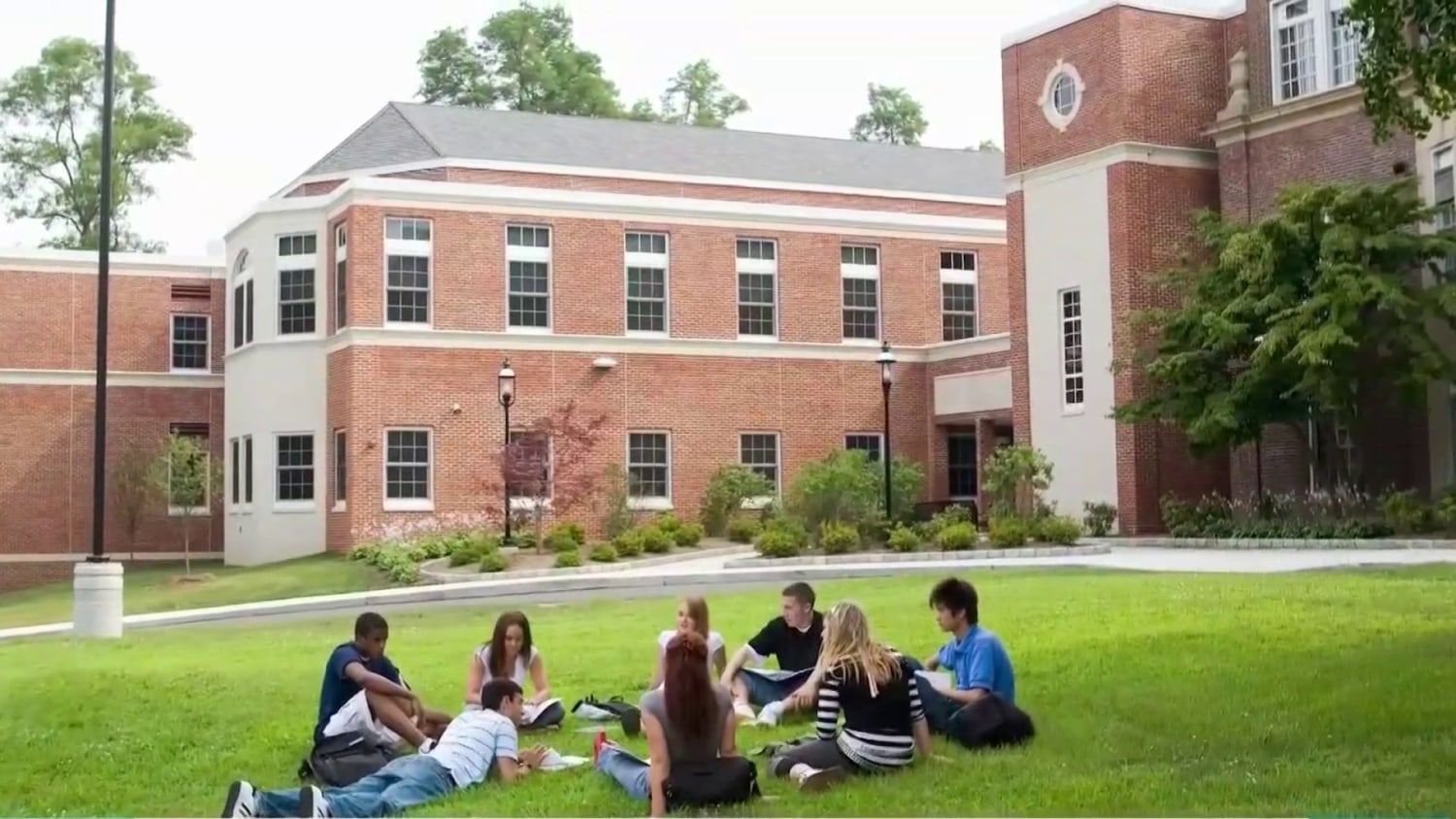 by Jon Marcus, The Hechinger Report

"Even as freshmen nervously arrive on campus for the fall semester, policymakers are grappling with what they say has become an "alarming" decline in the number of high school graduates willing to invest the time and money it takes to go to college.

A little-understood backlash against higher education is driving an unprecedented decline in enrollment that experts now warn is likely to diminish people's quality of life and the nation's economic competitiveness, especially in places where the slide is most severe.

"With the exception of wartime, the United States has never been through a period of declining educational attainment like this," said Michael Hicks, director of the Center for Business and Economic Research at Ball State University's Miller College of Business."

>> Court Awareness: "There are 4 million fewer students in college now than there were 10 years ago, a falloff many observers blame on Covid-19, a dip in the number of Americans under 18 and a strong labor market that is sucking young people straight into the workforce."

>> Yes, But: "Focus groups and public opinion surveys point to other, less easily solved reasons for the sharp downward trend. These include widespread and fast-growing skepticism about the value of a degree, impatience with the time it takes to get one, and costs that have finally exceeded many people's ability or willingness to pay."

>> What They're Saying: "There's anti-elitism, anti-institutionalism, a perception that cost is out of control," said Stephanie Marken, a partner in Gallup's education division."

>> Continue Reading
Did you know
BlueFrame Technology
has advanced integrations with top automated cameras like the
Hudl Focus
? Showcase your teams and student-athletes with BlueFrame's full streaming service priced perfectly for D3 budgets….or use their
Production Truck
software to stream with your current provider.
Step up your game this year and STREAM LIKE A PRO with BlueFrame.
Learn more today
!
FINANCES
2. Endowment Returns Drop

by Josh Moody, Inside Higher Ed

"During the last fiscal year, colleges had the strongest endowment returns in 35 years. But what goes up must eventually come down and a new report on fiscal year 2022 shows a downturn for endowments across the sector compared to last year.

The median return before fees was 27 percent in the 2021 fiscal year, according to data from the Wilshire Trust Universe Comparison Service. But more recent numbers indicate that college endowments fell by a median of 10.2 percent before fees in the 12 months leading up to June 2022, according to data released Tuesday by Wilshire and first reported by Bloomberg. However, colleges with larger endowments of more than $500 million performed better.

The drop-off for fiscal year 2022 was dramatic. Wilshire data shows that U.S. college endowments suffered their biggest loss since 2009 when returns fell by 17.6 percent. But if the news sounds negative, it isn't all bad. Higher ed experienced strong returns compared to other sectors."

>> Quotable: "Schools don't set their budgets based on one year of investment returns, they set an endowment spending rate based on endowment performance over a longer period of time," explained Jessica Wood, sector lead for higher education at S&P Global. "Nothing broke during the last year, it was just the markets were quite poor. So let's look at the longer-term history, let's think about the long term going forward."

>> Be Smart: Most colleges won't publish endowment details until the fall, according to statements from numerous institutions contacted by Inside Higher Ed.

>> Read More
COMMUNICATIONS
3. CoSIDA Looking to Change Name

The CoSIDA Executive Board of Directors, in consultation with the strategic branding working group and divisional membership leadership, has recommended that the College Sports Information Directors of America be renamed College Sports Communicators.

The voting will be conducted via a membership-wide Zoom call on Wednesday, Aug. 31. One week prior to the vote on Wednesday, Aug. 24 (2 p.m. Eastern), CoSIDA leaders will hold an open webinar/Q&A forum for members interested in learning more about the name change and voting. All members from 2021-22 and 2022-23 will receive the invitation to participate in voting.

The proposed new name — College Sports Communicators — has been recommended by the strategic branding working group and the CoSIDA Executive Board of Directors. Following the implementation of the All-In membership model to include all communicators and creatives in college athletics, the new name is the next step in the organization's strategic rebranding to become a more inclusive organization."

>> What They're Saying: "During this pivotal period in our organization, it's time for us to take the next step in our strategic branding initiative, which is a membership vote. It's critically important that each member has the opportunity to have their voice heard as we vote on our recommended new name," stated 2022-23 CoSIDA President Jessica Poole, Chicago State Interim Director of Athletics."

>> Keep Reading
A MESSAGE FROM BRIGHT CELLARS
Bright Cellars is a monthly wine club that matches you with wines you'll love.
Founded by two MIT grads (#whyD3)
who were intimidated by the vast and complex world of wine, Bright Cellars was created to help wine drinkers discover and learn about wine in a fun, interactive way.
Bright Cellars creates a wine experience tailored just for you. Based on an algorithm, wine selections are calculated to match your taste preferences. As you try the wines, you're encouraged to rate them on the website to fine-tune your taste profile even further. Your matches improve as the algorithm gets to know you better, making each shipment better than the last.
D3Playbook readers are invited to get 50% off
your first 6-bottle box from Bright Cellars. That's a $45 value. Each box will include a wine education card for each bottle that details servings temps, food pairings, background on the region and more.
Take
our 30-second quiz
to start your weekend right.
NCAA

4. Initial Proposed Legislation Available 8/15


"The 2023 Convention Division III Initial Publication of Proposed Legislation will be available through the NCAA website Aug. 15.

The Division III Initial Publication of Proposed Legislation is published and provided to the Division III membership to provide all proposed amendments to NCAA legislation that were properly submitted from the Division III membership by the July 15 deadline in the NCAA legislative calendar.

The IPOPL may contain proposals that are sponsored by at least one member conference or 10 member schools. If a proposal is not properly co-sponsored by Sept. 1, the proposal will be automatically withdrawn. Sponsors of the proposals are permitted to refine and change amendments in any manner germane to the proposal as presented until Sept. 15. Such changes may either increase or decrease the modification in the original proposal.

No new proposals may be submitted by the membership for the 2023 Convention after the July 15 deadline has passed. Member schools and conferences that wish to offer and suggest revisions to a proposal are encouraged to contact the proposal's designated primary contact person. Such contacts should be made as early as possible and before the Sept. 15 deadline to ensure time for appropriate consideration by the sponsors."
NEWS
5. Lightning Round
News
Happy Birthday


Cake and candles to:
Today: Ann King, athletics communications director, Sage; Donald Duritza, Marietta

Friday: James Grandey Jr., head baseball coach, Bluffton; John Black, head tennis coach, Webster; Natalie Welch, FAR, Linfield

Sunday: Joelle Rummel, assistant AD, Coe; Jeff Gard, head basketball coach, UW-Platteville
Sunday: Ana Pistilli, alum, North Park
A MESSAGE FROM PLUM DELUXE

Plum Deluxe is well known for its tea of the month club, the leading tea subscription and one of the most well-liked "surprise and delight" subscriptions. You get a surprise 1-2 oz of tea every month, plus a story/inspirational message and sample from the shop.
Number one is our community. It is truly where we shine. People come for the interesting flavors and the free shipping and stay because they make real friends.
Subscribe today
and you'll get 20% off additional teas, sweets, and accessories plus free shipping.

TRANSACTIONS

6. Comings and Goings
Copyright © 2022, D3Playbook.com All rights reserved.