written by STEVE ULRICH
your must-read briefing on what's driving the day in NCAA Division III


>> Welcome to Thursday. Two weeks from today ... the games begin.

>> Today's Word Count: 1,196

>> Thanks for reading D3Playbook. Is your staff reading D3Playbook? Make like Ted Lasso and make the extra pass.

TOP STORY
1. "The Senior" to Hit Silver Screen

by Peter Dindinger, Sul Ross State

"The comeback story of former Sul Ross State University football player Mike Flynt is getting closer to making a debut on the silver screen.

Flynt made history by becoming the oldest person to play NCAA college football when he returned to the gridiron at the age of 59 to complete his last year of eligibility.

Back in 1971, Flynt, a junior, was coming off a stellar season as the Lobo team captain and tackles leader, giving him All-Conference honors, when a fist fight with a teammate led to him getting kicked off the team at the start of his senior season.

In 2007, Flynt came back to finish his career at Sul Ross State."

>> Casting Call: "Michael Chiklis was cast to play the lead role as Flynt. He is best known for his role in the FX television series "The Shield." Mary Stuart Masterson, who is famous for her role in the 80's classic "Some Kind of Wonderful," was cast to play Flynt's wife, Eileen. Rob Corddry, a former correspondent on "The Daily Show with Jon Stewart," is also set to star in the film."

>> What They're Saying: "I never dreamed that anybody would be interested in an old guy going back to play his senior year of college football," added Flynt."

>> Continue Reading
Did you know
BlueFrame Technology
has advanced integrations with top automated cameras like the
Hudl Focus
? Showcase your teams and student-athletes with BlueFrame's full streaming service priced perfectly for D3 budgets….or use their
Production Truck
software to stream with your current provider.
Step up your game this year and STREAM LIKE A PRO with BlueFrame.
Learn more today
!
ACADEMICS
2. Beaudin, Beard Honored by DIIICA


Eliza Beaudin of Elmira and Ryan Beard of Westminster (Pa.) were recognized as the inaugural recipients of the Division III Commissioners Association (DIIICA) Student-Athlete of the Year awards.

The two emerged as the national winners from a pool of 20 regional honorees which were announced earlier in the month.

Beaudin, a member of the Elmira College women's hockey team who was also named the 2021-22 Empire 8 Co-Woman of the Year, recently graduated summa cum laude with a cumulative grade-point average of 3.94 as a psychology major. The Lewiston, Maine native and two-year captain was a part of three United Collegiate Hockey Conference (UCHC) Tournament Championships (2019, 2020, 2021), while also helping Elmira to New England Hockey Conference (NEHC) Regular Season and Tournament Championships in 2022. The Soaring Eagles finished 84-12-4 in Beaudin's four seasons.

Westminster's Beard earned College Sports Information Directors of America (CoSIDA) Academic All-America® honors after completing a three-year accelerated undergraduate degree in accounting and posting a 4.0 cumulative grade-point average (GPA). He was recognized as Westminster's Most Outstanding Accounting student and was named a Pennsylvania Institute of Certified Public Accountants (PICPA) Outstanding Senior Award winner for his service to the community and work in the classroom. Beard earned All-America honors at this year's Division III Outdoor Track & Field Championships with a seventh-place finish as a member of 4x100-meter relay (41.38), the first All-America relay in program history.

>> Quotable: "Accepting this award would not be possible without the heart of my teammates, so my utmost respect to those girls for pushing me every day," said Beaudin.

>> Quotable II: "Being a Division III student-athlete has provided me with so much joy, and has been instrumental in my development as a young adult," said Beard.

>> Read More
NCAA
3. NCAA's Future Depends on Embracing Critics of Its Past

by David Ridpath, Sportico/Ohio University

"The NCAA as an organization is as fragile as it's ever been. There's general skepticism from reformers like myself over the organization's ability to evolve, combined with swirling rumors of further conference realignment, a Power 5 football breakaway and more compensation for college athletes.

Many people, including myself, have been critical of the organization for decades, specifically for its inability to consistently enforce its rules and adapt with the changing college sports marketplace. Instead, it hangs onto outdated and virtually non-existent concepts of amateurism and the so-called collegiate model. And recently, the NCAA has not helped itself in its ongoing efforts to review its policies and practices, attempting to ostensibly reform and reframe itself as the primary intercollegiate athletics governing body in the country."

>> Between The Lines: "The reason I am skeptical is because when it comes to making change, the NCAA has a history of leaning on people who I would call insiders or those more friendly to preserving the status quo rather than really disrupting things and truly affecting positive change. It is time the NCAA embraces outsiders for advice, debate and true rigorous reform that may or may not even involve the NCAA as it currently stands."

>> The Big Picture: "I am not sure the NCAA can find useful paths of change from people who have not been critical. If the NCAA truly wants to remain relevant and strives to be the main governing body for intercollegiate athletics in America, it needs to alter the culture and listen to dissenting voices who may have a better approach or plan."

>> Keep Reading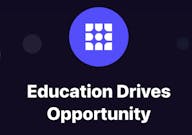 If you're a student in the U.S. looking for a better way to pay for higher education, Bold provides thousands of students with $25k scholarships every year. Enter to win one of our monthly $25,000 scholarship to go towards your tuition, student loan debt, or other education related expenses!
Apply to a Bold scholarship today
GOLF
4. Price Is Right at U.S. Amateur

Alex Price, Christopher Newport | photo by Kathryn Riley, USGA

Christopher Newport senior Alex Price advanced to the Round of 32 at the US Amateur Men's Golf Championship in Paramus, N.J. He defeated Wenyi Ding of China on the 23rd hole to become the first DIII player to reach the second round since 2014.

The only DIII player in the 64-man field, Price won three of the first five holes to seemingly take command, before Ding - the 2022 U.S. Junior Amateur champion - battled back to pull even with pars on 15 and 16.

Both players birdied the 17th and made pars on the next five holes, before Price drained a birdie putt on the 23rd hole to advance.

"I like being the underdog," he said. "I like having me be the only person, and my family, of course, who really knows that I can do it."

Price, the 26th seed, takes on seventh-seeded Christo Lamprecht of South Africa on Thursday at 9:40 a.m.

>> Follow Thursday's Match
NEWS
5. Lightning Round
News
Happy Birthday
Cake and candles to Colby Watilo, assistant baseball coach, Whitman; and Karen Hansen, associate AD, RPI
TRANSACTIONS

6. Comings and Goings
Copyright © 2022, D3Playbook.com All rights reserved.