written by STEVE ULRICH
your must-read briefing on what's driving the day in NCAA Division III
>> Good Monday morning. Harry Styles is in the midst of a 15-night residency at Madison Square Garden. Why does that matter. Ask my daughter who will see three shows.

>> Today's Word Count: 1,523. Yes, six minutes but imagine how knowledgable you'll feel afterwards.

>> Thanks for reading D3Playbook. Record books need some updating? Maybe your administration would like a feasibility study? Email us.

TOP STORY
1. Initial Legislative Proposals Released


The 2023 NCAA Division III Initial Publication of Proposed Legislation (IPOPL) was released last Monday. This publication presents the proposed amendments to NCAA legislation that were properly submitted by the NCAA Division III membership in accordance with the July 15 deadline in the NCAA legislative calendar.

Between now and September 15, sponsors of these proposals are permitted to refine and change the amendments in any manner that is germane to the proposals as printed in this publication. Such changes may either increase or decrease the modification set forth in the original proposal (i.e., the sponsors may alter the proposal to make greater or lesser changes in the current legislation than they originally submitted).


Proposals
To amend the preseason legislation for all fall sports, except football and men's water polo, as follows (1) to calculate the first permissible start date by counting back 18 days; (2) require an acclimatization period during the first seven days during preseason practice; (3) require one day off per defined week of the preseason, including the acclimatization period; and (4) require all student-athletes, including those who arrive to preseason practice after the first day of practice to undergo the seven-day acclimatization period. (sponsored by the North Coast Athletic Conference)

The intent of this proposal is to be more permissible and flexible to enhance the overall student experience by allowing for a total of 114/144 days of athletically related contact with their coaching staff. These would be days that do not have to be consecutive in nature but must include at least one day off from activity/contact each week. (sponsors: Michigan Intercollegiate Athletic Association and Southern Athletic Association)

To amend the current legislation of 18/19 total playing and practice season weeks to allow for a "flex option" permitting 17/18 weeks plus 6 "flex" days for all sports other than football. (sponsor: Allegheny Mountain Collegiate Conference)

To ensure the following: that each Division III multi-sport conference will have one representative on either Presidents or Management Council and that the conference's slot on either will alternate accordingly; the Nominating Committee will coordinate nominations for Management Council and Presidents Council; and, if a conference is unable to secure nominees for either council its slot will go unfilled unless the council is smaller than 18 members in which case an at-large selection will be made from the group of nominees from conferences not currently represented on the respective council, including nominees from independent institutions. (sponsors: Empire 8, Presidents' Athletic Conference, Southern California Intercollegiate Athletic Conf., and USA South Athletic Conference)

To amend the composition of the Nominating Committee to include at least one member from each of the 10 regions (based on sport committee regions model) to cultivate more committee nominations and appointments representative of the membership. (sponsors: Empire 8 and Great Northeast Athletic Conference)
A MESSAGE FROM CHI ALPHA SIGMA


Chi Alpha Sigma is the first, and only, national scholar-athlete society to honor those four-year collegiate student-athletes who have excelled in both the classroom and in athletic competition.

Founded in 1996 and with over 300 active chapters nationwide, Chi Alpha Sigma recognizes undergraduate college student-athletes who participate in a sport at the varsity intercollegiate level, achieve junior academic standing or higher after their fifth full time semester, and earn a 3.4 or higher cumulative grade point average. One institutional chapter membership will induct all eligible student-athletes each year and the student-athletes are recognized for life and never asked to pay any fees themselves.

To start a chapter on your campus today, contact Kellen Wells-Mangold, Executive Director, at kellen@ncahs.org or visit chialphasigma.org for more information.
ADMISSIONS
2. Rutgers-Camden Enrollment Plummets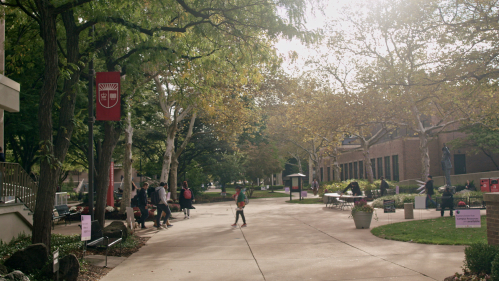 by Susan Snyder, Philadelphia Inquirer

"Enrollment at Rutgers-Camden among first-year and transfer students has plummeted 27% compared with the same time last year, according to figures from president Jonathan Holloway's office that were released by the faculty union late Friday.

Faculty leaders and union officials say the problem is in large part due to mistakes in the rollout of a new software system that caused delays in the admissions process throughout Rutgers' system, but most significantly for Camden.

As of August 15, Rutgers-Camden, one of three campuses in the system, had 1,261 first-year and transfer students enrolled, down 469 students from the same time last year."

>> Why It Matters: "Faculty are concerned the drop will force classes to be canceled, limiting students' choices, and cause adjunct faculty to lose their jobs."

>> Between The Lines: "Faculty also are questioning why the enrollment drop is uneven among campuses; Rutgers-Newark is down about 8%, while New Brunswick — the main campus and by far the largest — is up 5%."

>> What They're Saying: "The Rutgers administration is concerned about the current enrollment numbers for new students in Camden and Newark, which are related to a number of factors, certainly including the impact of the pandemic and the trends in college enrollment across the country over the past several years," Holloway wrote. "It is important to understand that enrollment numbers are still fluid, and we do not close the books on enrollment for the fall semester until several weeks into the semester."

>> Continue Reading
A MESSAGE FROM THE SAMPLE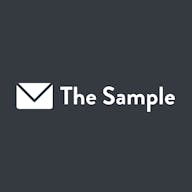 Discover the best independent writers
.
Each morning, The Sample sends you one article from a random blog or newsletter that matches up with your interests. When you get one you like, you can subscribe to the writer with one click.
Sign up here.

LOOKING AHEAD
3. ECAC Hosts Town Hall on Future of College Sports

"The ECAC hosted a successful Town Hall last Friday entitled "Envisioning a Post-Power 5 Intercollegiate Athletics Structure." Roughly 50 leaders from all three NCAA divisions gathered at The Summit in Danbury to discuss the recent dramatic changes to the industry, consider what the future may hold, and strategize about what steps might be necessary in light of likely changes coming next.

Among the thought leaders headlining the day-long, in-person discussions were Dr. Mary Beth Cooper, President of Springfield College; Rich Ensor, Commissioner of the MAAC; Amy Perko, CEO of the Knight Commission on Intercollegiate Athletics; Dan Dutcher, former Vice President of the NCAA for Division III; Sarah Wilhelmi, Senior Director of College Partnerships for the US Olympic Committee; and Steve Gladstone, former Director of Athletics at Cal and current Men's Rowing Coach at Yale (with 14 national championships in his career).

A host of other commissioners, athletic directors, and other industry professionals participated.

>> Quotable: "The lion's share of college athletes in all three NCAA divisions participate at schools and in sports that are not driving these changes, but they nonetheless stand to be greatly impacted," said ECAC Commissioner Dan Coonan. "It was great to provide a forum for these important discussions."

>> Continue Reading
GOLF
4. Price Ousted in Elite Eight
Christopher Newport senior Alex Price's magical run to the quarterfinals of the 122nd United States Amateur Men's Golf Championship came to an end at the hands of eventual runner-up Ben Carr, 2 and 1.

Price, the first Division III golfer to reach the U.S. Amateur Elite Eight since 2014, was four-down to Carr with seven holes remaining before mounting a comeback. He won three holes to pull within one with three holes remaining. Carr made birdie on 17 to close out the match and end Price's memorable run.

Carr lost in the final to Sam Bennett, 1-up.

>> Read More
A MESSAGE FROM MORNING BREW

There's a reason over 2.6 million people start their day with Morning Brew - the daily email that delivers the latest news from Wall Street to Silicon Valley. Business news doesn't have to be dry and dense...make your mornings more enjoyable, for free.
Check it out!

TRANSACTIONS

5. Comings and Goings
1 THING
6. Employee Happiness Trumps Pay

The best way to attract talent isn't money— it's with a happy workplace.

Driving the news: A new Indeed-Forrester workplace survey found that 90% of people "believe how we feel at work matters," and a majority think it's their employer's responsibility to create a happy work environment.
Between the lines: Fair pay and flexibility are gimmes at this point. To actually achieve happiness, employees need to feel energized by their work, have a sense of belonging and trust in their employer, the Indeed-Forrester study finds.

Zoom out: Those who work for a company that measures happiness and wellbeing are 80% more likely to stay at their current employer for the next year.The bottom line: People who report having a low level of wellbeing at work are 84% more likely to leave their current employer.
"Conversations around employee wellbeing have long been considered inappropriate while at work, but managers and employers need to focus on de-stigmatizing these discussions and allow for open and honest communication... it's about dialogue — not just the delivery of a message," says Baker.

>> Read More
Copyright © 2022, D3Playbook.com All rights reserved.