written by STEVE ULRICH
your must-read briefing on what's driving the day in NCAA Division III
>> Good Monday morning. Welcome back to the office.

>> Today's Word Count: 842 or less than four minutes.

>> Thanks for reading D3Playbook. Conferences - are you looking for assistance in preparing schedules? Email us.

TOP STORY
1. ILC Calls for Playing and Practice Season Changes

Changing the definition for defining season, establishing traditional season start and end dates and increasing the nontraditional segment are just a few of the recommendations from the Interpretations and Legislation Committee.

During its teleconference on July 12, the ILC recommended that the Management Council restructure the playing and practice season for all sports with football being the lone exception.

The ILC is calling for the elimination of "weeks" as a measure for defining the seasons; increasing the nontraditional segment from 16 to 24 days; and measuring the winter sports season, as well as golf, rowing and tennis, by 114 days.

>> Backstory: "In developing this proposal, the committee received input from coaches associations, the Division III Commissioners Association, NADIIIA and other affiliate groups."

>> Rationale: "This proposal offers an alternative to the existing framework that would provide more flexibility to interact with student-athletes outside the traditional season while still upholding philosophical tenets of Division III regarding the appropriate balance of academics, athletics and additional collegiate opportunities."

>> Continue Reading
A MESSAGE FROM BLUEFRAME TECHNOLOGY

Did you know BlueFrame Technology has advanced integrations with top automated cameras like the Hudl Focus? Showcase your teams and student-athletes with BlueFrame's full streaming service priced perfectly for D3 budgets….or use their Production Truck software to stream with your current provider. Step up your game this year and STREAM LIKE A PRO with BlueFrame. Learn more today!
RULES
2. Experimental Video Review for WLX

The NCAA Playing Rules Oversight Panel approved an experimental rule on video review for women's lacrosse that will go into effect for the 2022-23 academic year.

Conferences can apply for a waiver to use the experimental rule in league games only.

Under the new rule, both teams will have two video review requests per game. If the original on-field call is overturned, the team will retain its request. After a team exhausts its challenges without the original call being overturned, the team will not be allowed to request another video review.

Officials can also initiate video reviews in certain circumstances.

>> Continue Reading
A MESSAGE FROM PLUM DELUXE
Plum Deluxe is well known for its tea of the month club, the leading tea subscription and one of the most well-liked "surprise and delight" subscriptions. You get a surprise 1-2 oz of tea every month, plus a story/inspirational message and sample from the shop.
Number one is our community. It is truly where we shine. People come for the interesting flavors and the free shipping and stay because they make real friends.
Subscribe today and you'll get 20% off additional teas, sweets, and accessories plus free shipping.

DATES
3. Calendar

August
1 - Presidents Advisory Group
3 - Presidents Council
16 - Championships Committee
17 - Interpretations and Legislation Committee

>> DIII Master Calendar
LISTS
4. Men's Cross Country History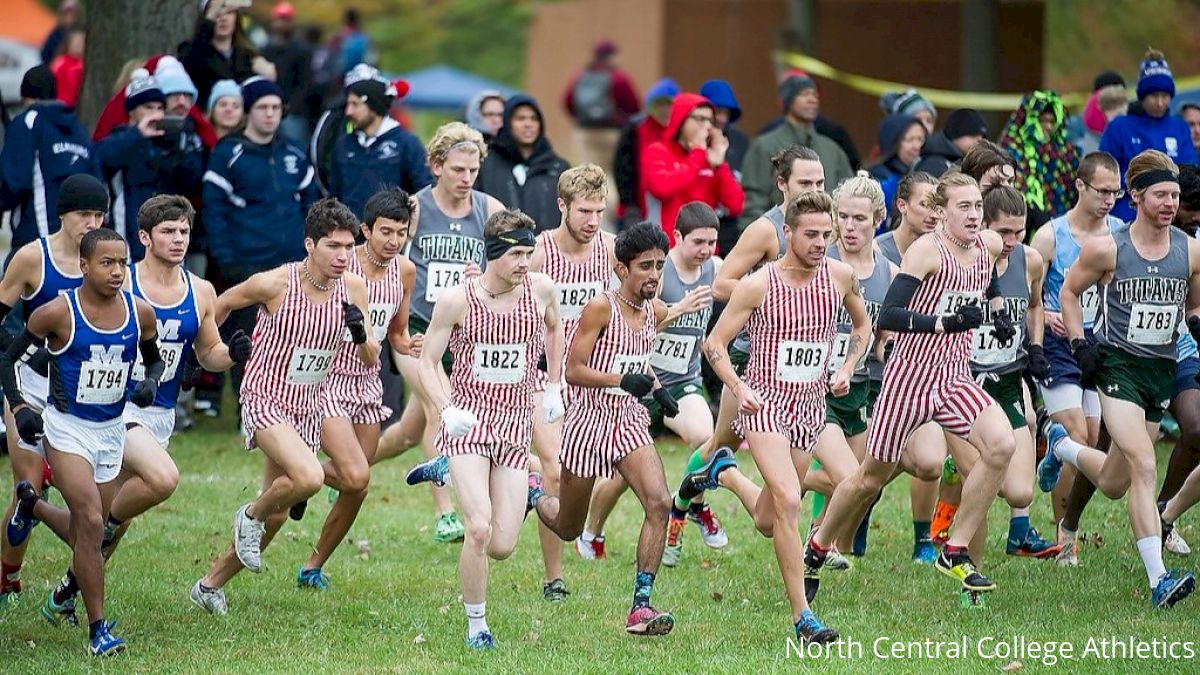 We conclude our historical look at fall championships with NCAA Division III cross country.

Most Team Championships
North Central IL 19, Calvin 4, UW-Oshkosh 4, UW-La Crosse 3, Pomona-Pitzer 2, St. Thomas MN 2, Williams 2, Ashland 1, Brandeis 1, Carleton 1, Cortland 1, Haverford 1, Luther 1, Mount Union 1, New York U. 1, Occidental 1, Rochester 1, St. Olaf 1, UW-Eau Claire 1

Most Individual Championships
North Central IL 8, Augustana 3, Haverford 3, UW-Platteville 3, Carleton 2, St. Thomas MN 2, Wartburg 2, Williams 2

Most Appearances Without a National Team Title
Carnegie Mellon 26, Emory 24, Saint John's 24, Nebraska Wesleyan 22, St. Lawrence 21, UW-Stevens Point 21, Augustana 20, MIT 20, Rowan 19, Claremont-M-S 19

Most Top-Five Team Finishes in NCAA Championship
North Central IL 43, UW-La Crosse 23, Calvin 13, Williams 12, Brandeis 10, St. Thomas MN 10, UW-Oshkosh 9, Washington MO 8, UW-Stevens Point 8, Haverford 7

Most Appearances Without a Top-Five Team Finish
Carnegie Mellon 26, Emory 24, Case Western Reserve 13, Lynchburg 12, Hope 11, Otterbein 11, TCNJ 11, Chicago 11, Ithaca 10, Middlebury 10, Bates 10

italics indicate no longer member of NCAA DIII

>> Read More
A MESSAGE FROM MORNING BREW

There's a reason over 2.6 million people start their day with Morning Brew - the daily email that delivers the latest news from Wall Street to Silicon Valley. Business news doesn't have to be dry and dense...make your mornings more enjoyable, for free.
Check it out!

NEWS
5.
Lightning Round
News
Martin Luther director of athletics Jim Unke passed away on Saturday after suffering a fatal brian injury caused by a stroke. He served as AD at MLC for 25 years and was men's basketball coach for 19 (1997-2016). May his memory be a blessing.
Baseball
Congrats to former Union baseball standout Jake Fishman on his callup to The Show with the Miami Marlins.
Happy Birthday

Cake and candles to
Tuesday: Craig Poisson, AD, Springfield.

Wednesday: Kendall Elder, director of student-athlete success, USJ
Do you know of someone celebrating a birthday soon? Drop us a line at D3Playbook@gmail.com
TRANSACTIONS

6. Comings and Goings
Copyright © 2022, D3Playbook.com All rights reserved.