written by STEVE ULRICH
your must-read briefing on what's driving the day in NCAA Division III
>> Hello Wednesday. And we're just 100 days away from Thanksgiving. No, really.

>> Today's Word Count: 1,039 or four minutes of your morning.

>> More Numbers: 1,879 subscribers, 4,111 twitter followers.

>> Thanks for reading D3Playbook. Please refer a friend.

TOP STORY
1. Hartford Hoops Coach Sues Regent

by Dom Amore, Hartford Courant

"University of Hartford men's basketball coach John Gallagher, since leading the Hawks to the NCAA Tournament in 2021, has stayed on the job despite the school's decision to move to Division III and its ongoing transition.

But Gallagher, in a lawsuit his attorneys have filed in Superior Court in Hartford, alleges he was misled by David Thompson, vice chair of UHart's Board of Regents in a series of conversations in the spring of '21, and based on these conversations turned down lucrative coaching opportunities elsewhere.

UHart's plan is to play the upcoming season as an independent Division I program before moving to Division III. Gallagher is in the final year of a contract that calls for a series of bonuses for winning regular season or tournament titles or coach of the year awards in America East, which he cannot earn in 2022-23 now that UHart is no longer competing in that conference."

>> The Lawsuit: "The University's regrettable actions in moving to Division III, notwithstanding those assurances, has not only caused irreparable damage to Coach Gallagher's career, it has also hurt the scholar-athletes who joined the program with the promise that they would be afforded all the opportunities and experience that go along with a Division I program."

>> What They're Saying: "We are confident in both the legal and factual merits of Mr. Thompson's position which will be appropriately handled by the legal process," said Thompson's attorney Rachel V. Kushel.

>> Continue Reading
ENROLLMENT
2. Betting On Sprint Football

by Brianna Hatch, Chronicle of Higher Education

"Like many small private colleges, Fontbonne University has had to adapt to survive.

A Roman Catholic institution of 955 undergraduate and graduate students in Clayton, Mo., which borders St. Louis, Fontbonne was once a women's college. That changed in the 1960s.

More recently, as Fontbonne has faced enrollment declines, it has tried other tactics. Cutting staff. Adding academic programs. Acquiring (then selling) land. It has even started an unusual football program."

>> Field Awareness: "It's called sprint football, a weight-restricted version of the sport, in which players must weigh 178 pounds or less to be eligible. President Nancy H. Blattner said Fontbonne would build up to recruiting 80 men to play on its team."

>> Why It Matters: "The pandemic had a sobering effect on student numbers: In 2021, Fontbonne's freshman-class size dropped 35 percent, and overall enrollment fell by 14 percent."

>> The Bottom Line: "Blattner expects that 40 to 45 men will come to Fontbonne to play sprint football this fall. "Frankly," she said, these students "would not be here for any other reason except they want to continue to do something that they excelled at in high school, but they're simply, through their stature, not able to compete in a D-I, D-II, D-III, or NAIA school on a regular football team."

>> Continue Reading
A MESSAGE FROM MARKETING MINER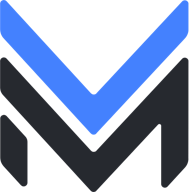 All-in-one SEO Tool
Data mining tool for online marketers specializing in SEO, PPC,
copywriting, and link building.
Explore 50+ features!

TRACK AND FIELD
3. Field Athletes Clock Set to 60
The NCAA Playing Rules Oversight Panel on Thursday approved participants having one minute to initiate their attempt in men's and women's throwing events, horizontal jumping events and high jump, beginning with the 2022-23 academic year.

The new rule for field event athletes to initiate their trial within one minute after their name is called would put NCAA rules in line with World Athletics rules.

Previously, athletes in those field events had 30 seconds to initiate their trial.

Elsewhere ...
The panel approved officials using video review, if available, in all field events, beginning with the 2022-23 academic year, to see whether an infraction or violation occurred.
Panel members approved eliminating mixed-gender competition in the horizontal jumps, throws and 10,000 meters.
A MESSAGE FROM D3PLAYBOOK

Are you a marketer looking to reach decision makers who care about sports? Consider advertising with D3Playbook:
Reach decision-makers in college and university athletics.
Achieve your KPIs (Key Performance Indicators) around business development, awareness, and product sales.
A large segment of our audience earns six figures per year and makes business purchasing decisions.
TRANSACTIONS

5. Comings and Goings

1 THING
6. Muscle-Car Retirement


Stellantis, maker of Dodge, says its gas-hog Challenger and Charger muscle cars will go out of production at the end of next year.
To try to make it a profitable farewell, Dodge will offer seven premium-priced "heritage-influenced" versions, being introduced under cover at certain dealerships, Reuters reports.
What's happening: With their retro styling and six and eight-cylinder engines, the Challenger and Charger are throwbacks to Detroit muscle cars of the '60s and '70s.
Like their forebears, the current Dodge muscle cars are getting run off the road by regulations aimed at curbing pollution.
Copyright © 2022, D3Playbook.com All rights reserved.