written by STEVE ULRICH
your must-read briefing on what's driving the day in NCAA Division III
>> Good Monday morning. Refreshed, relaxed and ready to go. Back to the weekday routine.

>> Today's Word Count: 1,351. Or as we like to look at it ... 5+ minutes of your busy day.

>> Thanks for reading D3Playbook. Record books need some updating?
Email us.

TOP STORY
1. Financial Collapse at NJCU

by Josh Moody, Inside Higher Ed

"New Jersey City University is facing scrutiny from the state government following a financial collapse that saw a dramatic reversal of fortune with the institution reportedly going from a surplus of $108 million in 2013 to a deficit of $67 million amid plans to expand NJCU's campus.

Last week Governor Phil Murphy, a Democrat, called for an investigation into the university's finances.

"These figures, if true, are deeply troubling, and require an immediate, independent investigation to understand how the financial situation deteriorated so rapidly over an eight-year period," Murphy wrote in a letter to the state's comptroller formally requesting an investigation.

Now it appears that state authorities are poised to open such an investigation."

>> Situational Awareness: "According to faculty members and local media, NJCU went from a surplus to a major deficit within the span of less than a decade under the leadership of former president Sue Henderson, who resigned last month, earning a potential payout of $1 million amid a financial emergency, which has the Board of Trustees seeking a $10 million lifeline to keep the university afloat. (NJCU has disputed that Henderson will be awarded the full payout.)"

>> Reality Check: "University leaders argue that a number of factors, not poor leadership, have drained its finances. An NJCU spokesperson points to declining state contributions -- falling from $26.1 million in 2015 to $21.5 million in 2020, with fluctuations along the way -- and an enrollment drop of more than 2,000 students during the COVID-19 pandemic, which it still has not recovered from. But the main cause of NJCU's financial woes, officials claim, is a change in accounting standards."

>> What's Next: "Caught in a financial emergency, NJCU has adopted a 90-day interim budget from July 1 to September 30. That budget, according to university spokesperson Ira Thor, "provides funding only for those fixed, mandatory or other costs that are necessary to operate the campus, allowing campus leadership time to develop a full, annual budget (to replace the interim budget) that will incorporate a comprehensive rightsizing plan for long-term sustainability."

>> Continue Reading
A MESSAGE FROM BLUEFRAME TECHNOLOGY

Did you know BlueFrame Technology has advanced integrations with top automated cameras like the Hudl Focus? Showcase your teams and student-athletes with BlueFrame's full streaming service priced perfectly for D3 budgets….or use their Production Truck software to stream with your current provider. Step up your game this year and STREAM LIKE A PRO with BlueFrame. Learn more today!
GOLF
2. Hocker Gets Ready to Take His Shot


Will Hocker, a graduate of Webster University, is on the verge of accomplishing his lifelong goal of playing the sport he loves at the professional level. He is scheduled to compete this week at the U.S. Amateur Championships at The Ridgewood Country Club in Paramus, New Jersey.

Hocker won the NCAA Division III national title in 2021 and was named the winner of the Division III Jack Nicklaus Award following a runner-up finish at this year's DIII national tournament in Florida. He capped his Gorlok career by winning seven tournaments this spring to give him 14 career championships.

His 70.45 scoring average was the lowest in all of NCAA Division III and he earned first-team PING All-American honors.

>> Situational Awareness: Playing back-to-back qualifying rounds on July 11, Hocker shot 68-69 and finished one shot behind medalist Justin Hastings of San Diego State to become one of the 312 players to advance to next week's event.

>> Quotable: "The timing of all this couldn't be better," Hocker said. "It's my last amateur event and my first chance to compete at a U.S. Amateur Championship. My goal is to put together a strong week of golf and hopefully get my name out there in front of people as I move toward competing at the professional level."

>> What's Next: He'll attend Korn Ferry Tour qualifying as he looks to become a professional golfer.

>> Read More
A MESSAGE FROM BASE TEMPLATES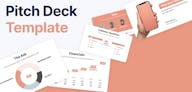 BaseTemplates for your Pitch Decks!
You are raising money for your startup but don't know how to build your pitch deck?
Just use the BaseTemplates Pitch Deck Template to build your own investor-ready deck in no time. The structure of the deck is based on the most successful pitch decks and you can choose from 100 slide & design options.

So what are you waiting for?
Get funded today!

SOFTBALL
3. PROP Approves Double First-Base Rule

NCAA softball games can be played using a double first base on an experimental basis for the 2022-23 academic year.

The experimental rule, which was approved by the NCAA Playing Rules Oversight Panel on Thursday, allows the fielder to use half the base and the batter-runner to use the other half.

Both teams will have to agree to use the double first base during regular-season spring games or fall competitions played in the nontraditional season. Base specifications and specific rules on how to use the base will be included later as part of the experimental rule.

>> Worth Noting: "The panel approved a requirement that all sideline and home run fences constructed of wood, concrete or brick be padded by Jan. 1, 2027."

>> Keep Reading
BASEBALL
4. 20-Second Action Clock Approved
The NCAA Playing Rules Oversight Panel on Thursday approved modifications to baseball's 20-second action clock with runners on base for the 2023 season.

Under the rule, with runners on base, a pitcher will be required to start the motion of throwing a pitch or making a pickoff throw to avoid a clock violation.

Pitchers will be allowed one step-off or fake throw to a base per batter to reset the clock.

The panel also approved a requirement that the between-innings and action clocks be visible on the field by Jan. 1, 2025, for all Division II and III games."

Worth Noting:
The panel approved a minimum 3-foot fence or protective netting be in place on the field side of dugouts. The fence/netting would be required in Divisions II and III by Jan. 1, 2025.
Starting with the 2023 season, celebratory props will not be allowed outside the dugout.
Either by conference rule or mutual consent between the two teams, all extra innings (10th inning of a nine-inning game or eighth inning of a seven-inning doubleheader game) would start with a runner on second base."
A MESSAGE FROM MORNING BREW

There's a reason over 2.6 million people start their day with Morning Brew - the daily email that delivers the latest news from Wall Street to Silicon Valley. Business news doesn't have to be dry and dense...make your mornings more enjoyable, for free.
Check it out!

TRANSACTIONS

5. Comings and Goings
1 THING
6. Pumpkin Spice? Already?
Summer isn't over yet, but pumpkin spice season is off to an earlier-than-ever start this year, Axios' Kelly Tyko reports.

The big picture: Despite record heat and the weeks left of summer, the arrival of pumpkin spice signals the unofficial start of fall for some.
It also kicks off the annual debate over whether it's too soon for fall flavors and if the "pumpkin everything" fanfare has gone too far.

Driving the news: Dunkin' announced that it will launch its fall menu on Aug. 17 with the return of the Pumpkin Cream Cold Brew and the Pumpkin Spice Signature Latte.
While Dunkin's 2022 fall menu launches a day earlier than last year, it's 10 days earlier than in 2018.
Copyright © 2022, D3Playbook.com All rights reserved.