written by STEVE ULRICH
your must-read briefing on what's driving the day in NCAA Division III


>> Welcome to Thursday. Working for the weekend.

>> Today's Word Count: 1,325. Or how we like to look at it ... 5+ minutes.

>> Thanks for reading D3Playbook. Is your staff reading D3Playbook? Share the love and the info.

TOP STORY
1. Salve Regina Joins NEWMAC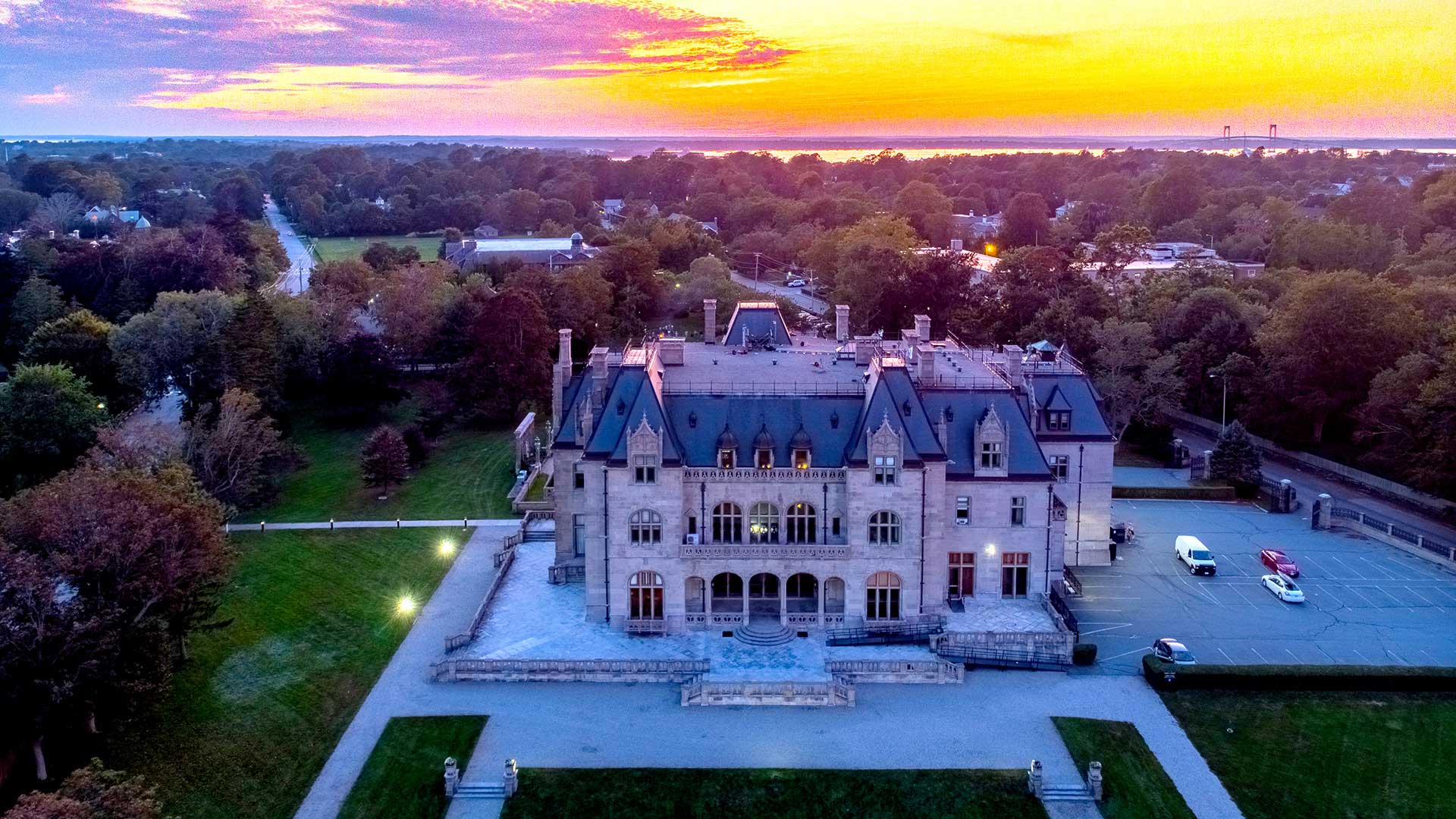 The New England Women's and Men's Athletic Conference (NEWMAC) announced the addition of Salve Regina University as its 12th full-time core member effective July 1, 2023.

Salve Regina, located in Newport, R.I., is currently a member of the Commonwealth Coast Conference.

"Welcoming Salve Regina University to the NEWMAC is one that we do with great anticipation and excitement," said Springfield College President and Chair of the NEWMAC Presidents Council Mary-Beth Cooper. "This expansion not only diversifies our conference's geographical footprint, but provides the NEWMAC with another like-minded institution that aligns with our core values and broadens our institutional portfolio. As our conference continues to emerge out of the pandemic stronger than ever, I'm confident that Salve Regina's addition to the NEWMAC provides strength, stability, and opportunity."

"It is exciting to welcome Salve Regina University as the conference's 12th member," stated NEWMAC Executive Director Patrick B. Summers. "There is something quite significant about the NEWMAC celebrating its 25th anniversary, Title IX celebrating its 50th anniversary and Salve celebrating its 75th anniversary as we welcome them into a conference that champions academic and athletic excellence and was founded as an all women's athletic conference."

Salve Regina University sponsors 20 varsity sports and will participate in 16 NEWMAC sponsored sports - baseball, men's and women's basketball, men's and women's cross country, field hockey, football, men's and women's lacrosse, men's and women's soccer, softball, men's and women's tennis, women's track and field and volleyball.

>> Continue Reading
Did you know
BlueFrame Technology
has advanced integrations with top automated cameras like the
Hudl Focus
? Showcase your teams and student-athletes with BlueFrame's full streaming service priced perfectly for D3 budgets….or use their
Production Truck
software to stream with your current provider. Step up your game this year and STREAM LIKE A PRO with BlueFrame.
Learn more today
!
LISTS
2. Women's Soccer History



Most Championships
Messiah 6, UC San Diego 5, TCNJ 3, Wheaton IL 3, Williams 3, Ithaca 2, Ohio Wesleyan 2, Rochester 2, William Smith 2, Christopher Newport 1, Cortland 1, Hardin-Simmons 1, Lynchburg 1, Macalester 1, Oneonta 1, Washington MO 1.

Most Appearances Without a National Title
Trinity TX 26, Chicago 20, Scranton 20, Amherst 19, Emory 19, Johns Hopkins 19, Puget Sound 17, Denison 16, UW-Stevens Point 16, Cal Lutheran 15, Loras 15.

Most Wins in NCAA Tournament
Messiah 71, TCNJ 67, William Smith 64, Wheaton IL 57, Williams 45, Washington MO 44, Ithaca 41, UC San Diego 37, Trinity TX 34, Chicago 33, Amherst 32, Johns Hopkins 31, Lynchburg 30.

Most Final Four Appearances
Messiah 13, TCNJ 13, UC San Diego 11, William Smith 11, Wheaton IL 7, Ithaca 6, Williams 6, Chicago 5, Plymouth State 5, Washington MO 5

Most Final Fours Without a National Title
Chicago 5, Plymouth State 5, Methodist 4, Trinity TX 3.

italics indicate no longer member of NCAA DIII
RULES
3. Double 1st Base Proposed in Softball

The NCAA Softball Rules Committee during its virtual meeting proposed the use of a double first base on an experimental basis for the 2022-23 academic year.

The double first base would allow the fielder to use half the base and the batter-runner to use the other half.

Both teams would have to agree to use the double first base during regular-season spring games or fall competitions played in the nontraditional season. Base specifications and specific rules on how to use the base will be included later as part of the experimental rule.

The committee also proposed that all sideline and home run fences constructed of wood, concrete or brick be padded by Jan. 1, 2027. Padding must begin not higher than 1 foot off the ground and extend to the top of the wood, concrete or brick or 6 feet from the ground, whichever is shorter.

>> Read More
A MESSAGE FROM BRIGHT CELLARS
Bright Cellars is a monthly wine club that matches you with wines you'll love.
Founded by two MIT grads (#whyD3)
who were intimidated by the vast and complex world of wine, Bright Cellars was created to help wine drinkers discover and learn about wine in a fun, interactive way.
Bright Cellars creates a wine experience tailored just for you. Based on an algorithm, wine selections are calculated to match your taste preferences. As you try the wines, you're encouraged to rate them on the website to fine-tune your taste profile even further. Your matches improve as the algorithm gets to know you better, making each shipment better than the last.
D3Playbook readers are invited to get 50% off
your first 6-bottle box from Bright Cellars. That's a $45 value. Each box will include a wine education card for each bottle that details servings temps, food pairings, background on the region and more.
Take
our 30-second quiz
to start your weekend right.
NEWS
4. Lightning Round
News
Happy Birthday
Cake and candles

Today: Kathy Kranebitter, associate women's lacrosse coach, Swarthmore; Matt Harvey, student, John Carroll
Friday: Matt Keller, head athletic trainer, Franklin & Marshall; Jo Happ, former FAR, UW-Stout
Sunday: Jay Gardiner, commissioner, SAA; Erin Hanson, deputy athletic director, UW-La Crosse
Search through our 40+ golf resort partners to find the perfect location for your next golf trip, based on pricing, location, weather, social options, resort details, golf course details, lodging accommodations and more.




We've created a centralized location where golfers can search for their perfect golf trip based on their group's specific needs – pricing, location, weather, social options.




At Above Par Trips, we hope to make your life a little easier in finding your next golf adventure. We have partnered with 40+ golf resorts (and growing) to create a centralized repository to match each golf group with their perfect destination.



TRANSACTIONS

5. Comings and Goings
APPRECIATION
6. Lois E. Ulrich 1935-2022
A personal moment ... my mother passed away Tuesday night at the age of 87.

She was a teacher, starting in 4th and 5th grades and, after taking time off for children, returned to teach kindergarten for 15 years. My Mom loved to read, knit, play the piano, play bridge, sing, dance, golf, travel ... and spoil her kids.

My parents instilled in me their Pennsylvania Dutch work ethic and showed me that my dreams could be achieved through putting in the effort. They showed me the power of family and how to see good in the world. They made me who I am today.

They are both gone now and I am no longer someone's child. But the lessons they instilled live on.

Suffice it to say, I am lucky to have had her as my mother and I hope I made her proud. I love you.
Copyright © 2022, D3Playbook.com All rights reserved.