written by STEVE ULRICH
your must-read briefing on what's driving the day in NCAA Division III
>> Good Tuesday morning. Hope you had an enjoyable holiday weekend. Now, back to the new school year.

>> Today's Word Count: 1,348

>> Thanks for reading D3Playbook. Athletic record books in need of an overhaul? We compile statistical records. Email us.

TOP STORY
1. NCAA Tournament Too Big to Ignore?

by Dana O'Neil, The Athletic

"Here is the most delicious irony of all: One of the things keeping the final thread stitched to the fabric of college athletics is men's college basketball. Which is absurd considering college hoops wields all the influence of college water polo when it comes to conference realignment.

Except it's kinda true. For now.

Along with greed, the thirst for power, a need for global domination and general flexing, one of the hard stops for Touchdown Tyranny is the big 68-team elephant in the room. What to do with the NCAA Tournament?

It holds a lot of sway sentimentally, practically and financially (listed in order of importance), which makes it a very messy thing to contend with going forward. From the nostalgic point of view, no one wants to be the ogre who kills the NCAA Tournament. If the so-called power conferences were to go full NCAA secession, they would leave Cinderella barefoot on the staircase, creating in her place a world where we are left with just sucky teams in lieu of plucky ones."

>> What's Next: "The NCAA Tournament is nearly the only thing holding the NCAA together. The national body already is undergoing a transformation, admitting and recognizing that much of its operation isn't relevant anymore. Yet even with its guts flayed, it's still somehow alive. It's like a great big cockroach. No one can kill it because, while a conglomerate football enterprise could govern itself, most everyone agrees that anarchy wouldn't fly well in college sports. People in charge, believe it or not, are a little bit too self interested. Someone needs to set boundaries, not to mention host championships for all of the other sports."

>> The Key Stat: "Admittedly, if college football's power sources could ever agree to work together instead of stab one another in the back they could earn a deal worth more than GNP and none of this would matter. But since agreement, cordiality and greater good seems a long way off, college basketball can, for the short time, enjoy its small little island of power. Madness — March Madness — indeed."

>> Continue Reading ($)
A MESSAGE FROM BLUEFRAME TECHNOLOGY

Did you know BlueFrame Technology has advanced integrations with top automated cameras like the Hudl Focus? Showcase your teams and student-athletes with BlueFrame's full streaming service priced perfectly for D3 budgets….or use their Production Truck software to stream with your current provider. Step up your game this year and STREAM LIKE A PRO with BlueFrame. Learn more today!
RULES
2. Women's Lax Video Review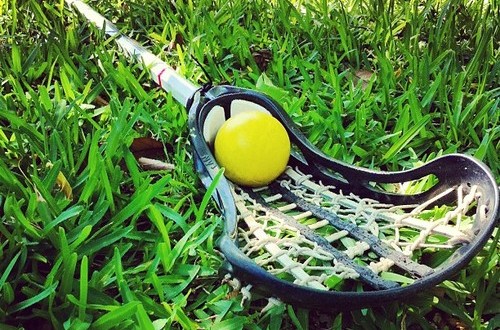 by Greg Johnson, NCAA

"During a virtual meeting this week, the NCAA Women's Lacrosse Rules Committee proposed an experimental rule on video review that would go into effect in the 2022-23 academic year.

The recommendation would need approval from the Playing Rules Oversight Panel, which is scheduled to discuss women's lacrosse rules July 20.

If it is approved, conferences could apply for a waiver to use the experimental rule in league games only.

Under the proposal, both teams would have one video review request per game. If the original on-field call is overturned, the team would retain its request. Once a team's challenge did not result in the original call being overturned, the team would not be allowed to request another video review."

>> What They're Saying: "The committee turned its focus to the experimentation with video review," said Kathy Railey, committee chair and associate athletics director and coach at Stevenson. "We worked hard to provide NCAA conferences the opportunity to experiment and gather data in order to bring video review to all levels of the game. It is the first step in an exciting direction toward the ultimate goal of having video review be available to coaches, players and officials in all divisions of the NCAA women's lacrosse tournament in the years to come."

>> Read More
ENROLLMENT
3. Admissions Essay Tip: Make Fun of Yourself

by Jay Mathews, Washington Post

"Experts are predicting another surge in college applications in 2022-2023, even more than the 20 percent increase from 2020 to this school year. The heavy volume is going to fry the eyeballs of beleaguered admissions staffers trying to keep up.

As an applicant, you say: So what? It's summer. Deadlines are months away. You're going to sleep until noon, then go out looking for love.

Those are admirable goals, but you might consider something you could do now that would enhance your admission chances. You need only a few minutes to reflect on personal qualities you would never consider mentioning in a college essay, but should.

Your application and your recommendations will cover all the impressive stuff you have done. But given the need to distinguish yourself from the horde of other applicants, it might help to think about not what makes you great, but what makes you odd."

>> Situational Awareness: "You can be justifiably proud of your senior essay on how to reform U.S. trade policy with Asia. But don't you think college admissions officers would be more likely to enjoy, and remember, your account of trying to change the school mascot from the Crusaders to the Cockroaches?"

>> Reality Check: "Doing this may scare you. If so, don't do it. You need to be comfortable with whatever you send to colleges. Your parents may not like you departing from standard college application traditions. But then again, they might surprise you and reveal what they consider your most endearing flaws."

>> The Bottom Line: "Making fun of yourself can often be just that: fun. Modesty is a virtue difficult to convey when your job as a college applicant is to show how good you are. But it can be done."

>> Continue Reading
A MESSAGE FROM ABOVE PAR TRIPS
Search through our 40+ golf resort partners to find the perfect location for your next golf trip, based on pricing, location, weather, social options, resort details, golf course details, lodging accommodations and more.

We've created a centralized location where golfers can search for their perfect golf trip based on their group's specific needs – pricing, location, weather, social options.

At Above Par Trips, we hope to make your life a little easier in finding your next golf adventure. We have partnered with 40+ golf resorts (and growing) to create a centralized repository to match each golf group with their perfect destination.

RECRUITING
4. Men's Tennis Rankings

Tennis Recruiting Network (TRN) is excited to present the Top 25 NCAA Division III Men's Recruiting Classes for 2023. This list is based on commitments reported on or before May 23, 2022.

We have once again received assistance from a panel of NCAA Division III coaches in coming up with these rankings. Our panelists did not consider incoming transfer students in their decisions - and they also did not consider players that competed in college this past January.

Tufts
Williams
Chicago
Emory
Denison
Middlebury
Wesleyan (Conn.)
Claremont-Mudd-Scripps
Case Western Reserve
Johns Hopkins

>> Complete Top 25

A MESSAGE FROM MORNING BREW
2.6 million people wake up to this newsletter every morning
Morning Brew covers the latest business news in a fun and engaging way
Long gone are the days of dry and dense traditional business news, with Morning Brew you can stay informed and entertained
Absolutely free, and delivered to you Monday-Saturday
Gets you up to speed on business, finance, and tech in just 5 minutes
Check it out today!
NEWS
6.
Lightning Round
News
Happy Birthday
Cake and candles to

Jon Benchich, Lebanon Valley assistant women's ice hockey coach; Wes Dusek, Covenant baseball student; Rebecca Fox, Washington College FAR; Mark Majeski, Linn-Benton CC AD (Wed.); Stephanie Wharton, Covenant head women's volleyball coach (Wed.)

Belated wishes to

Sarah Feyerherm, Washington College VP, Student Affairs; Chris Mitchell, former WashU SID; Steve Harter, Mount Union alum


Do you know of someone celebrating a birthday soon? Drop us a line at D3Playbook@gmail.com
Copyright © 2022, D3Playbook.com All rights reserved.