written by STEVE ULRICH
your must-read briefing on what's driving the day in NCAA Division III
>> Good Monday morning. Let's have a great week, shall we?

>> Today's Word Count: 984. Start your day with an easy four-minute read.

>> Thanks for reading D3Playbook. Athletic record books in need of an overhaul? We compile statistical records. Email us.

TOP STORY
1. Ch-Ch-Ch-Changes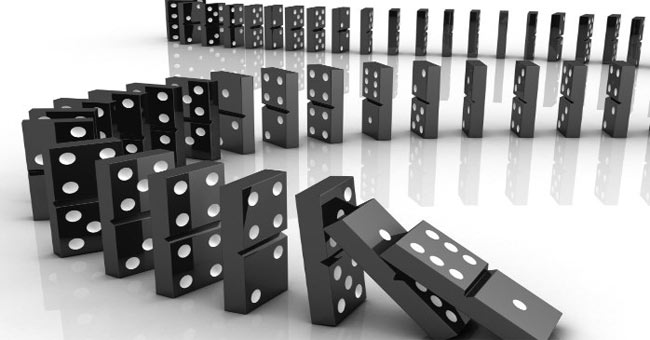 by Pat Coleman, D3Sports.com

"We've tracked conference mergers, changes and realignments with some interest at D3sports.com since before the Northern Illinois-Iowa Conference and Lake Michigan Conference merged to form the Northern Athletics Collegiate Conference. Back in 1999, I wrote a column for D3football.com noting that single-sport conferences might never get an automatic bid if Division III members didn't reverse their policies.

Why do conferences align, and realign so frequently? There are multiple reasons, and any change could be attributed to any of these reasons."

Pat notes three reasons:
The desire for schools to affiliate themselves with what they consider to be similar institutions.
Schools may choose to affiliate with a conference based on geographic proximity.
Schools may also choose their conference affiliation based on the ability to win conference championships and gain access to the NCAA Tournament.
Any further splits and reorganizations might be more difficult to come by. And a number of conferences are quite stable and have not had membership changes in years. But there will always be schools looking for a better chance to get their student-athletes into NCAA championships, or presidents and administrators looking to associate with a different group of schools or presidents, or schools looking to change their priorities and keep their teams playing more local competition.

Here is who is on the move in 2022-23.
Collegiate Conference of the South: Agnes Scott, Belhaven, Berea, Covenant, Huntingdon, LaGrange, Maryville, Piedmont and Wesleyan (Ga.).

Empire 8: Medaille

Great Northeast Athletic Conference: Elms

Old Dominion Athletic Conference: Averett

Presidents Athletic Conference: Allegheny

USA South: Brevard, Greensboro, Mary Baldwin, Meredith, Methodist, N.C. Wesleyan, Pfeiffer, Salem, Southern Virginia and William Peace.

Here is who is on the move in 2023-24.
Commonwealth Coast Conference: Hartford

Landmark Conference: Lycoming, Wilkes

North Atlantic Conference: Lesley, Morrisville State

>> Keep Reading

A MESSAGE FROM BLUEFRAME TECHNOLOGY

Did you know BlueFrame Technology has advanced integrations with top automated cameras like the Hudl Focus? Showcase your teams and student-athletes with BlueFrame's full streaming service priced perfectly for D3 budgets….or use their Production Truck software to stream with your current provider. Step up your game this year and STREAM LIKE A PRO with BlueFrame. Learn more today!
LISTS
2. Men's Soccer History


We begin our historical look at fall championships with NCAA Division III men's soccer.

Most Championships
Messiah 11, UNC-Greensboro 5, Tufts 4, Babson 3, UC San Diego 3, Lock Haven 2, Ohio Wesleyan 2, Rowan 2, Wheaton (Ill.) 2, Amherst 1, Bethany 1, Brandeis 1, Brockport 1, Elizabethtown 1, Kean 1, Middlebury 1, Stockton 1, St. Lawrence 1, TCNJ 1, Trinity TX 1, Williams 1.

Most Appearances Without a National Title
Washington MO 24, Cortland 20, Montclair State 20, Rochester 20, Calvin 19, Johns Hopkins 18, Colorado College 17, Dominican 17, Emory 17, Kenyon 17, Stevens 17, Virginia Wesleyan 17.

Most Wins in NCAA Tournament
Messiah 90, Ohio Wesleyan 67, Wheaton IL 51, Trinity TX 45, Amherst 38, Calvin 36, Williams 36, Rowan 35, Babson 31, Tufts 30, Washington (Mo.) 30, St. Lawrence 29, Brandeis 28, Cortland 27, Loras 27, UC San Diego 26, UNC Greensboro 26, Elizabethtown 25.

Most Final Four Appearances
Messiah 15, Ohio Wesleyan 10, Rowan 7, Calvin 6, Wheaton IL 6, Williams 6, Amherst 5, UC San Diego 5, Loras 5, Washington MO 5

Most Final Fours Without a National Title
Calvin 6, Loras 5, Washington MO 5, Chicago 4, RIT 4, Scranton 4, UW-Oshkosh 4, Cortland 3, Oneonta 3, Salem State 3.

italics indicate no longer member of NCAA DIII
A MESSAGE FROM ABOVE PAR TRIPS
Search through our 40+ golf resort partners to find the perfect location for your next golf trip, based on pricing, location, weather, social options, resort details, golf course details, lodging accommodations and more.

We've created a centralized location where golfers can search for their perfect golf trip based on their group's specific needs – pricing, location, weather, social options.

At Above Par Trips, we hope to make your life a little easier in finding your next golf adventure. We have partnered with 40+ golf resorts (and growing) to create a centralized repository to match each golf group with their perfect destination.

FACILITIES
3. New Lax Stadium at Denison

Next fall, Denison University will break ground on a new state-of-the-art lacrosse facility, named for former Big Red lacrosse midfielder Rick Kienzle '85 and his wife, Cindy. Kienzle Stadium will open for the 2024 lacrosse season, complete with a synthetic turf field, press box, permanent bleachers, outdoor lighting, and scoreboards.

"Our men's and women's lacrosse teams have been nationally prominent since their earliest days," says Director of Athletics Nan Carney-DeBord. "This facility will allow us to become even more competitive and contend for national titles year in and year out."
A MESSAGE FROM MORNING BREW
2.6 million people wake up to this newsletter every morning
Morning Brew covers the latest business news in a fun and engaging way
Long gone are the days of dry and dense traditional business news, with Morning Brew you can stay informed and entertained
Absolutely free, and delivered to you Monday-Saturday
Gets you up to speed on business, finance, and tech in just 5 minutes
Check it out today!
NEWS
5.
Lightning Round
News
Happy Birthday
Cake and candles to

Monday: Sam Carges, assistant commissioner, United East Conference; Kelly Harchetts, head field hockey coach, Union; Jonathan Sigal, journalist.
Tuesday: Amy Lloyd, U. of Ozarks, ADR; Keith Beckett, chief operating officer, Executive Management Partners.
Wednesday: Jeff Scarpone, asst. AD/Communications/Compliance, Penn State Brandywine.


Do you know of someone celebrating a birthday soon? Drop us a line at D3Playbook@gmail.com
TRANSACTIONS

6. Comings and Goings
Copyright © 2022, D3Playbook.com All rights reserved.