written by STEVE ULRICH
your must-read briefing on what's driving the day in NCAA Division III
>> Good Monday morning. It's the 78th anniversary of D-Day. Ever see the first 15-20 minutes of Saving Private Ryan?

>> Today's Word Count: 745.

>> Thanks for reading D3Playbook. Looking for some help compiling statistical records? Perhaps some conference scheduling? Email us.

TOP STORY
1. Then There Were Four

Payton Nelson, Wisconsin-Stevens Point

We are down to four teams remaining in the NCAA Division III Baseball Championship tournament in Cedar Rapids, Iowa.

Weather prevented games 11 and 12 from being played on Sunday, setting the schedule back a day.

Salisbury and Eastern Connecticut are the undefeated teams in each bracket. The Sea Gulls will take on UW-Stevens Point on Monday, while the Warriors will square off against La Grange. The Pointers and the Panthers need two wins to advance.

UW-Stevens Point d. Marietta, 6-4
The Pointers scored five times in the sixth and seventh innings to overcome a 3-1 deficit and eliminate the top-seeded Pioneers. Payton Nelson went 3-3 with a pair of RBI for UWSP.
La Grange d. Trinity, Texas, 15-3Monday's Schedule
Salisbury vs. Stevens Point, 11 a.m. ET
Eastern Connecticut vs. La Grange, 2:15 p.m. ET
GOLF (M)
2. Hocker Wins Nicklaus Award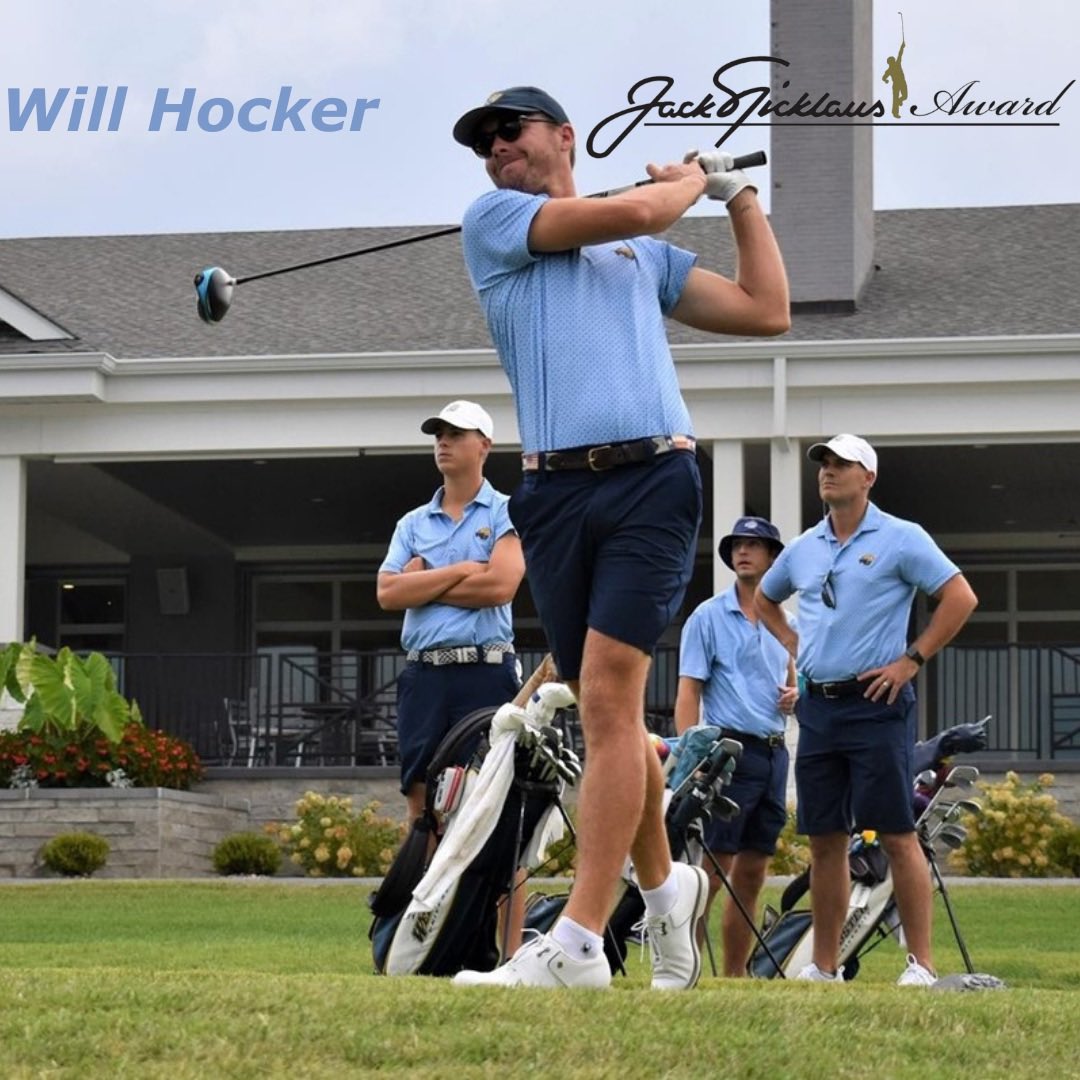 Webster's Will Hocker has been named the Division III recipient of the 2022 Jack Nicklaus Award. The Nicklaus Award recognizes the top players at the Division I, II, III, NAIA, and NJCAA levels.

"I am always impressed with the quality of golf these young men play, but when I meet them, I am even more impressed with the quality of people they are," Nicklaus said.

Hocker, the St. Louis Intercollegiate Athletic Conference Men's Golfer of the Year, won seven tournaments this season, including his second-career SLIAC Individual Championship for his 14th-career collegiate victory. He earned PING First-Team All-America and All-Region honors while leading Division III with an adjusted scoring average of 70.45 over 28 rounds played.
The 2022 PING Division III All-America men's golf team was released last Thursday.

First Team
Henry Angier, Methodist
Andrew Chi, Methodist
Austin Davis, Willamette
Nicholas Gianelos, Babson
Will Hocker, Webster
Cooper Hrabek, Methodist
William Knauth, Carnegie Mellon
Jackson Klutznik, Emory
Alex Price, Christopher Newport

>> Complete Teams


When you sponsor an email newsletter, you are putting your brand in front of your target audience from the trusted voice of the writer. Your sponsorship feels like an endorsement, and creates trust (and clicks!).

Swapstack enables advertisers to run direct sponsorships across hundreds of independent newsletter publishers. There are 700+ independent publishers on Swapstack across all verticals who speak to 30M readers each week.

Set Up a Demo Today!
APPRECIATION
3. Thank You Donors

This is my chance to formally thank those who have thoughtfully made a donation to D3Playbook during the recent months.

Thanks to your generosity, we are able to continue to provide the best information on what's happening in the NCAA's best division on a daily, weekly and monthly basis.

Paul Pribbenow
Keri Alexander
Francis Elia
Carey Harveycutter
Erik Bitterbaum
William Curtis
Chuck Yrigoyen
Jacob Taber
Kathryn Smith
Catherine Jasons
Sean King
Ron Boerger
James Jones
Cranston Rogers
Chris Brown
Sarah Feyerhem
Bridget Belgiovine
Joe Walsh
First Class Sport Management Group
Carla Pentimone
Jeff Ligney
NEWS
5.
Lightning Round
Water Polo (W)
Softball
Happy Birthday
Cake and candles to Hamilton assistant women's volleyball coach Ashley Capone and UMass Dartmouth alum James Pelton

Do you know of someone celebrating a birthday soon? Drop us a line at D3Playbook@gmail.com
TRANSACTIONS

6. Comings and Goings
Copyright © 2022, D3Playbook.com All rights reserved.