written by STEVE ULRICH
your must-read briefing on what's driving the day in NCAA Division III
>> Hello Tuesday.

>> Today's Word Count: 1,379 --> five minutes

>> Would you be interested in sponsoring D3Playbook? Give us a shout for all the details.

>> Thanks for reading D3Playbook. Is your staff reading D3Playbook? Share the love and the info.


TOP STORY
1. The Change at the Top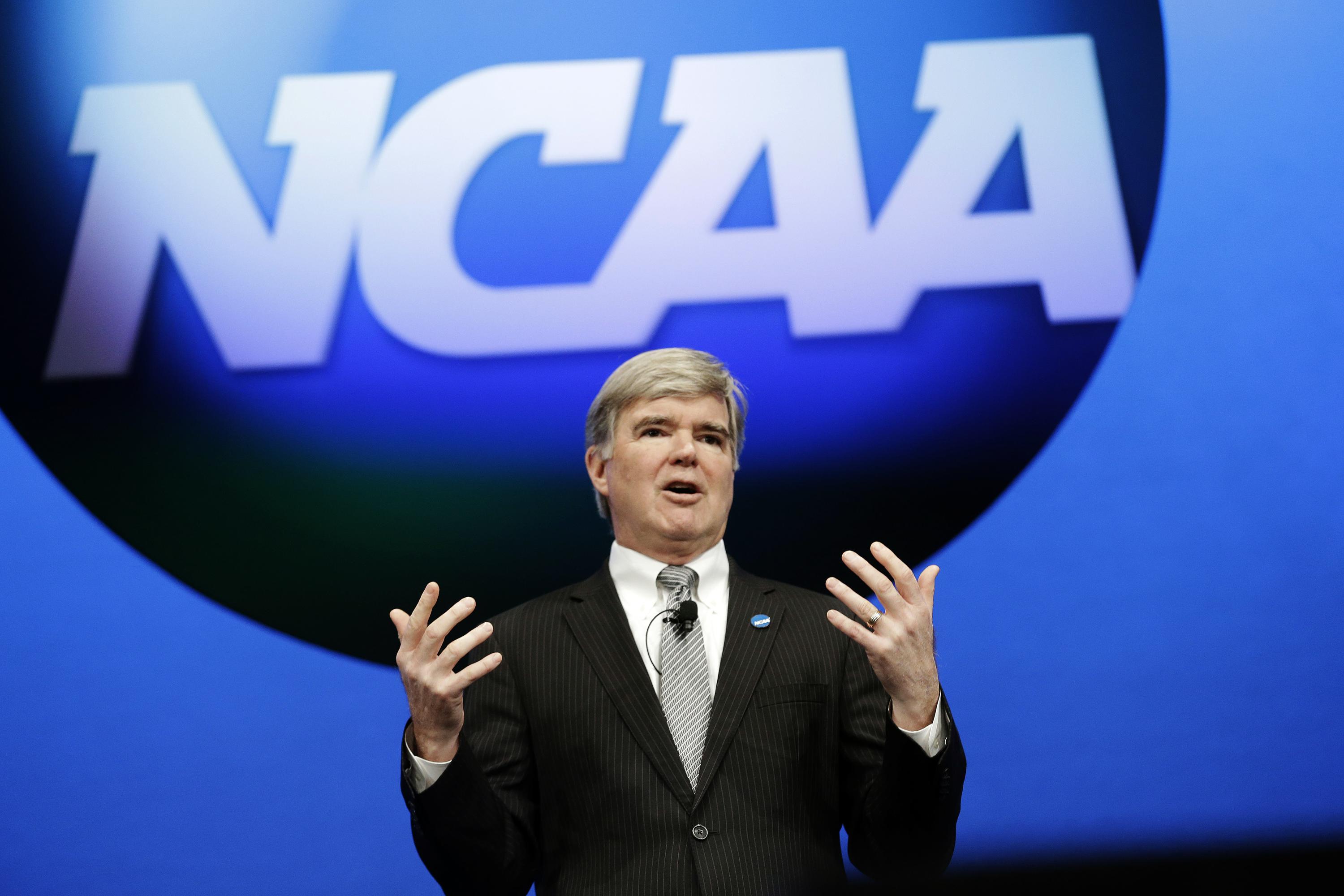 by Nicole Auerbach, The Athletic

"Part of the job of the NCAA president is to take the criticism for what many consider an outdated collegiate athletic model. The president is paid handsomely for this.

But what separates that part of the job from what Mark Emmert actually got wrong? Where, along the way, did he lose the faith of his constituency?

As one high-level administrator put it, "He lost the locker room of the practitioners." Then, in recent weeks and months, his brethren — the university presidents — finally turned on him.

A year later, most administrators echoed Pac-12 commissioner George Kliavkoff's reaction to the news: "I was not surprised."

>> Court Awareness: "Over the years, Emmert often pointed out that he was the president of a membership-driven organization and that there needed to be broad consensus to change rules or shift policies. He's right, but campus leaders always felt like there was more that could be done in the kind of role he held. Maybe you can't force constituents to vote a certain way, but you can drive them to consensus. You can prioritize certain issues. You can communicate clearly and frequently — which is something those on campus said Emmert never really did much beyond his inner circle."

>> The Big Picture: "The NCAA's failure to get in front of NIL reform will haunt the organization for years to come, as the floodgates opened in July 2021 without any real NCAA legislation in place to standardize or regulate behavior. The organization's enforcement arm failed, too, as booster groups sprouted up throughout the country to pool resources to pay recruits, challenging the NCAA to enforce one of its core principles: no pay-for-play. Perhaps if the NCAA had wrapped its arms around NIL preemptively years ago, it wouldn't have such a big bull's-eye on its back now."

>> What They're Saying: "I think the NCAA is a trade organization which represents lots of schools that are in different businesses and different business models," Kliavkoff said. "I can't imagine a trade organization as broad as the NCAA in its current structure remaining intact."

>> Continue Reading
SOCCER
2. OT Changes Met With Mixed Reaction

by Tom Hindle, TopDrawerSoccer

"The current college soccer rules state that if a game is tied after 90 minutes, the two teams will go to extra time, where golden goal — in other words, sudden death — is in play. If there isn't a winner after two 10-minute periods, the fixture is officially ruled a tie. It's a structure that the pro game flirted with, but these days is mostly limited to college soccer.

And now it's gone, as all regular season contests will be settled in 90 minutes. Meanwhile, knockout play will be resolved with two 10-minute periods of extra time — with no golden goal.

The decision has been met with mixed reaction. It's a rule that could have significant changes for the sport, at least in the regular season. Proponents of the change point to the fact that overtime leads to a winner in only 47% of contests — even though both teams are incentivized to get on the board."

>> Point: "The new rule also theoretically also protects tired legs and player welfare. In a cramped soccer schedule, there's little rest between games, as some teams could play up to five contests within a 10-day period. That means knocks and bumps can linger across multiple matches."

>> Counterpoint: "But there's a flip side, too. Golden goal adds excitement, largely due to the tantalizing prospect of a last-minute winner. Opponents also argue that the change will take away some of the authentic appeal of college soccer. The overtime setup is unique to the university game, as most professional and international games ditched golden goal."

>> Quotable: "We have professional soccer, we have international soccer, and we have college soccer," TCU women's head coach Eric Bell said. "And I think it's its own entity. The rules that we have, make it what it is — a bit different than everything else."

>> Keep Reading
GOLF
3. Championship Selections
Joey Harrigan, RPI; Sarah Hsu, Oglethorpe

Sixteen teams and 12 individuals made the cut and qualified for the 2022 NCAA Division III Men's and Women's Golf Championship on May 10-13.

The men's tournament will be played at Mission Inn Resort and Club, in Howey-in-the-Hills, Florida and will be hosted by Oglethorpe and Greater Orlando Sports Commission.

Pool A Berths (32)

Pool B Berths (2)
#2 Emory; #4 Babson

Pool C Berths (9)
#3 Huntingdon, #4 Wittenberg; #6 Carnegie Mellon; #7 Christopher Newport; #9 Sewanee; #11 Piedmont, #13 Greensboro; #14 Washington and Lee, #19 Gustavus Adolphus

Individuals (6)
Eddie Coffren V, Lynchburg; Joey Harrigan, Rensselaer; Christian Rodriguez, Southwestern; Jacob Mason, Trinity (Texas); Chase Maus, Texas Lutheran; Cole Jahnke, Wisconsin-Eau Claire

The women's event will take place at Bay Oaks Country Club in Houston, Texas. The University of Mary Hardin-Baylor and Harris County-Houston Sports Authority will serve as hosts.

Pool A (24)

Pool B (2)
#1 Emory, #2 Carnegie Mellon

Pool C (3)
#4 Redlands, #6 Williams, #15 Trinity (Texas)

Individuals (6)
Sarah Hsu, Oglethorpe; Lexi Onsrud, Illinois Wesleyan; Emly Brubaker, Lynchburg; Emma Thorman, Illinois Wesleyan; Shreya Ganta, Christopher Newport; Karan Alvarez, Texas-Dallas
Are you a marketer looking to reach decision makers who care about sports? Consider advertising with D3Playbook:
Reach decision-makers in college and university athletics.
Achieve your KPIs around business development, awareness, and product sales.
A large segment of our audience earns six figures per year and makes business purchasing decisions.
LACROSSE (W)
4. Panthers Are Unanimous
Allie McGinty, William Smith

The latest IWLCA rankings are out and Middlebury remains the unanimous choice atop the poll. The next 12 teams held onto their spot in the rankings headed into this weekend's conference championships.

Middlebury (18), 16-0
Salisbury, 14-2
Colby, 14-2
Franklin & Marshall, 15-2
Washington and Lee, 15-2
Gettysburg, 14-3
TCNJ, 13-2
William Smith, 15-1
Tufts, 13-3
Ithaca, 14-2

>> Goals Per Game: Payton Gormley (Bryn Athyn) 6.09, Grace Osborn (Capital) 6.00, Kendal Ream (Lancaster Bible) 6.00, Sara Morales (Notre Dame, Md.) 6.00, Jessie Wohner (Merchant Marine) 5.77

>> Goals-Against Average: Morgan Wright (St. Joseph's, Maine) 5.01, Elizaneth Pomaro (Maritime) 5.21, Emily Vomvas (Pomona-Pitzer) 5.67, Rachel Keefe (Chicago) 6.04, Caroline Kranich (Washington and Lee) 6.11

>> Unbeatens (5): St. Joseph's (Maine) 18-0, Capital 17-0, George Fox 17-0, Middlebury 16-0, Pomona-Pitzer 15-0

>> Bracket Size (46): Pool A (32), Pool B (1), Pool C (13)

Conference Tournaments We're Watching
NESCAC: #1 Middlebury, #3 Colby, #9 Tufts, #11 Wesleyan
Centennial: #4 F&M, #6 Gettysburg, #22 Haverford
Liberty: #8 William Smith, #10 Ithaca, #13 St. Lawrence
SUNYAC: #19 Cortland, #23 Geneseo, #25 Brockport
LACROSSE (M)
5. CNU Is No. 1
Jack Michael, York | photo by David Sinclair Photography

The latest USILA men's lacrosse rankings have the top six teams in the same location as last week, headed by No. 1 Christopher Newport.

Christopher Newport (26), 16-0
RIT, 15-1
Salisbury, 16-1
Union, 14-1
St. John Fisher, 13-2
York, 15-2
Dickinson, 16-0
Tufts, 14-2
Bowdoin, 15-1
St. Lawrence, 12-3

>> Goals Per Game: Ryan Gebhardt (MIT) 5.38, Jace Conley (Albion) 5.13, Luc Swedlund (Stockton) 4.50, Donal Mullane (Bowdoin) 4.42, Julian Duque (W. Connecticut) 4.33

>> Goals-Against Average: Noah Sperling (Saint Vincent) 6.64, Archer Darrach (Denison 6.91, Mayo Amorello (Kenyon) 6.94, Alexander Govoni (Dean) 7.01, Jack Michael (York) 7.11

>> Unbeatens (3): Christopher Newport 16-0, Dickinson 16-0, MIT 14-0

>> Bracket Size (38): Pool A (27), Pool B (1), Pool C (10)

Conference Tournaments We're Watching
Coast-to-Coast: #1 Christopher Newport, #3 Salisbury
Liberty: #2 RIT, #4 Union, #10 St. Lawrence, #16 RPI
NESCAC: #8 Tufts, #9 Bowdoin, #13 Wesleyan, #17 Amherst
>> Complete Poll
NEWS
6. Lightning Round
Baseball
No. 15 UW-Stevens Point won three games against UW-Platteville on Monday. The rare tripleheader was caused due to inclement weather and field conditions over the weekend.
Rowing (M)
Happy Birthday
Cake and candles to Middle Atlantic Conference associate executive director Jon Hower.

Do you know of someone celebrating an upcoming birthday? Drop us a line at D3Playbook@gmail.com.
TRANSACTIONS
7. Comings and Goings
Copyright © 2022, D3Playbook.com All rights reserved.