written by STEVE ULRICH
your must-read briefing on what's driving the day in NCAA Division III
>> Hello Tuesday. RIP Roger Angell. Don't know him? Please read.

>> Today's Word Count: 904

>> Thanks for reading D3Playbook. Is your staff reading D3Playbook? Share the love and the info.

TOP STORY
1. A Different Path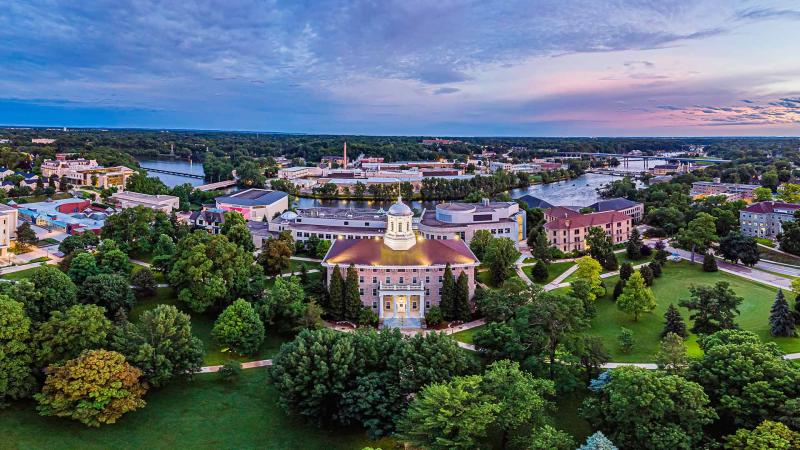 by Audrey Williams June, Chronicle of Higher Education

"What would people change about their higher-education journey? A new report from the Federal Reserve Board, released on Monday, provides some answers to that question.

The report, "Economic Well-Being of U.S. Households in 2021," details the findings of a survey that was conducted in October and November of 2021. Among the higher-education issues respondents were asked about were online education, the value of college, and student debt.

Perhaps the most interesting response was to a question asking adults who had completed at least some college whether they would have chosen a different major. Here's what they said."

>> Situational Awareness: "Several questions in the poll, officially the 2021 Survey of Household Economics and Decisionmaking, asked respondents to identify things they wish they had done differently: 67 percent of adults with some college or a technical degree said they would have liked to complete more education. About 37 percent of people who had some college or a technical degree said they would have attended a different institution."

>> Continue Reading
A MESSAGE FROM BLUEFRAME TECHNOLOGY

Did you know BlueFrame Technology has advanced integrations with top automated cameras like the Hudl Focus? Showcase your teams and student-athletes with BlueFrame's full streaming service priced perfectly for D3 budgets….or use their Production Truck software to stream with your current provider. Step up your game this year and STREAM LIKE A PRO with BlueFrame. Learn more today!
TENNIS (W)
2. The Final Four


The final four teams in the NCAA Division III women's tennis championship are set after Monday's quarterfinal round.

Quarterfinals (W)
No. 3 Wesleyan (23-0) d. No. 8 Emory (10-10), 5-3
No. 4 Claremont-M-S (25-3) vs. No. 7 MIT (20-2), 5-2

No. 1 Chicago (21-1) d. No. 9 Amherst (13-9), 5-3
No. 5 Middlebury (18-5) d. No. 2 Pomona-Pitzer (21-3), 5-4

Semifinals
No. 1 Chicago vs. No. 5 Middlebury, 3 p.m.
Watching: No. 2 singles match between Maroons' Shianna Guo, ranked fourth in Central Region, and Panthers' Sahana Raman, who pulled out decisive three-set win last night.
No. 3 Wesleyan vs. No. 4 Claremont-M-S, 3 p.m.
Watching: Doubles matchup between Cardinals' Caitlyn Ferrante and Sasha Gaeth ranked No. 1 in Northeast, and CMS' Nikolina Batoshvili and Alisha Chulani, ranked No. 2 in West
Are you a marketer looking to reach decision makers who care about sports? Consider advertising with D3Playbook:
Reach decision-makers in college and university athletics.
Achieve your KPIs around business development, awareness, and product sales.
A large segment of our audience earns six figures per year and makes business purchasing decisions.
TENNIS (M)
3. Semifinals Set


The semifinals are set for the NCAA Division III men's tennis championship.

Quarterfinals
No. 2 Case Western Reserve (24-4) d. No. 6 Williams (15-4), 5-0
No. 4 Middlebury (21-2) d. No. 7 Washington, Mo. (16-10), 5-2

No. 1 Chicago (20-1) d. No. 13 Emory (10-11), 5-0
No. 3 Tufts (20-2) d. No. 5 Claremont-M-S (27-7), 5-3

Semifinals

No. 1 Chicago vs. No. 3 Tufts, 10 a.m.
Watching: Matchup between No. 2 doubles team in Central - Derek Hsieh and Christian Alshon - and No. 3 team in Northeast - Rishabh Sharda and Josh Belandres
No. 2 Case Western Reserve vs. No. 4 Middlebury, 10 a.m.
Watching: Spartans' James Hopper is ranked No. 1 in singles in the Central Region. Panthers' Stan Morris is No. 2 in the Northeast
BASEBALL
4. The Sweet 16

The 2022 DIII baseball championship continues Friday-Saturday, May 27-28 as the winners of the sixteen regional tournaments qualified for eight, best-of-three series at the super regionals.
Here are the super regional matchups:
Birmingham, AL | Birmingham-Southern vs. Trinity (TX)
Willimantic, CT | Eastern Connecticut State vs. Rowan
Beverly, MA | Endicott vs. Baldwin Wallace
Ithaca, NY | Ithaca vs. Catholic
LaGrange, GA | Chapman vs. LaGrange
Marietta, OH | Oswego State vs. Marietta
Salisbury, MD | Salisbury vs. Wooster
Whitewater, WI | Wisconsin-Whitewater vs.Wisconsin-Stevens Point
All super regionals begin with game one on May 27 at 12 p.m. local time. All game twos in the super regionals begin at 11 a.m. local time on May 28. If necessary, game threes will be played 45 minutes after the conclusion of game two.
NEWS
5. Lightning Round
Tennis
Case Western Reserve sophomore Sahil Dayal is the recipient of the Elite 90 award for men's tennis. He has a 4.0 GPA majoring in economics on the pre-medicine track.
Happy Birthday
Cake and candles to Penn faculty member Karen Wilson.

Do you know of someone celebrating an upcoming birthday? Drop us a line at D3Playbook@gmail.com.
TRANSACTIONS
6. Comings and Goings
1 THING
7. Taping Your Burrito
Students involved in the project (left to right): Erin Walsh, Tyler Guarino and Marie Eric. (Rachel Nie not pictured.) Photo: Will Kirk/Johns Hopkins University

If you're sick of making a mess every time you eat — or make burritos — a group of John Hopkins undergraduates has come up with a fix: edible tape.
"Tastee Tape" is a clear, edible tape (dyed blue for the photos) that's strong enough to hold even the biggest burrito together.
It can also be used with gyros, wraps or tacos. The students are working with university officials to apply for a patent, Axios' Kelly Tyko writes.
#WhyD3. Walsh played basketball for the Blue Jays this winter.

Copyright © 2022, D3Playbook.com All rights reserved.