written by STEVE ULRICH
your must-read briefing on what's driving the day in NCAA Division III
>> Good Monday morning. Happy Patriots' Day to those who celebrate.

>> Today's Word Count: 889

>> Thanks for reading D3Playbook. Are you looking to advertise for a job opening? Or are you a business looking to reach a desirable demographic? Email us.

TOP STORY
1. Volleyball Final Four Set

Nate Reynolds, Springfield

The 2022 NCAA Division III Men's Volleyball semifinals are set with three of the top four teams in the country in the field and one surprise in No. 10 Wentworth.

No. 3 Carthage d. No. 2 Dominican, 25-22, 25-22, 25-17
No. 10 Wentworth d. No. 5 Rutgers-Newark, 25-20, 19-25, 25-20, 25-17
No. 1 Springfield d. No. 6 New Paltz, 25-19, 25-19, 25-20
No. 4 Stevens d. St. Joseph's (L.I.), 23-25, 25-16, 25-14, 25-15

Semifinals - April 22
No. 1 Springfield vs. No. 4 Stevens
No. 3 Carthage vs. No. 10 Wentworth

Final - April 23
semifinal winners
LACROSSE (M)
2. CNU Shoots Down Gulls in 1-2 Matchup

photo by Brandon Berry

Second-ranked Christopher Newport sent a message to the rest of the Division III men's lacrosse world with a convincing 17-7 home win over top-ranked Salisbury.

It was the Captains' 14th straight victory but first ever over a No. 1 ranked opponent in program history. The 10-goal loss was the largest for the Sea Gulls (13-1) in nearly three decades, dating to 1992 and a 21-9 triumph by Ithaca in the NCAA quarterfinals.

Andrew Cook tallied four goals, while Alex Brendes and Dylan Cook posted hat tricks.

>> Read More
SPONSORED BY THE DAILY UPSIDE




The Daily Upside is a business newsletter that covers the most important stories in business in a style that's engaging, insightful, and fun. Started by a former investment banker, The Daily Upside delivers quality insights and surfaces unique stories you won't read elsewhere.





It's completely free, and you are guaranteed to learn something new every day.


Sign up here.
GOLF
3. Monarchs, Titans Top Rankings

William Knauth, Carnegie-Mellon

Here are the latest Golfstat Division III men's and women's rankings.

Men
Methodist
Emory
Babson
Huntingdon
Carnegie Mellon
Wittenberg
Christopher Newport
Illinois Wesleyan
Sewanee
Piedmont
Individual
William Knauth, Carnegie-Mellon
Jackson Klutznick, Emory
Cooper Hribak, Methodist
Alex Price, Christopher Newport
Nicholas Gianelos, Babson
>> Complete Team Rankings
>> Complete Individual Rankings

Women
Carnegie Mellon
Emory
Williams
Methodist
Redlands
George Fox
Centre
Pomona-Pitzer
Amherst
Washington and Lee
Individual
Rylee Suttor, Centre
Jilliard Drinkard, Methodist
Alison Takamiya, George Fox
Sharon Mun, Emory
Sydney Kuo, Washington (Mo.)
>> Complete Team Rankings
>> Complete Individual Rankings
EVENTS
4. Calendar
April
20 - Interpretations and Legislation Committee
20 - First published regional rankings for lacrosse, rowing
21 - First published regional rankings for golf, softball, tennis
22 - Application deadline for Women Leaders in College Sports Institutes
22-23 - Men's Volleyball Championship
26 - Championships Committee
27 - Presidents Council

May
2-5 - DIII SAAC Mental Health Social Media Campaign #SelfLoveIsNotSelfish
3 - Division III webinar
5 - First published regional rankings for baseball
NEWS
5. Lightning Round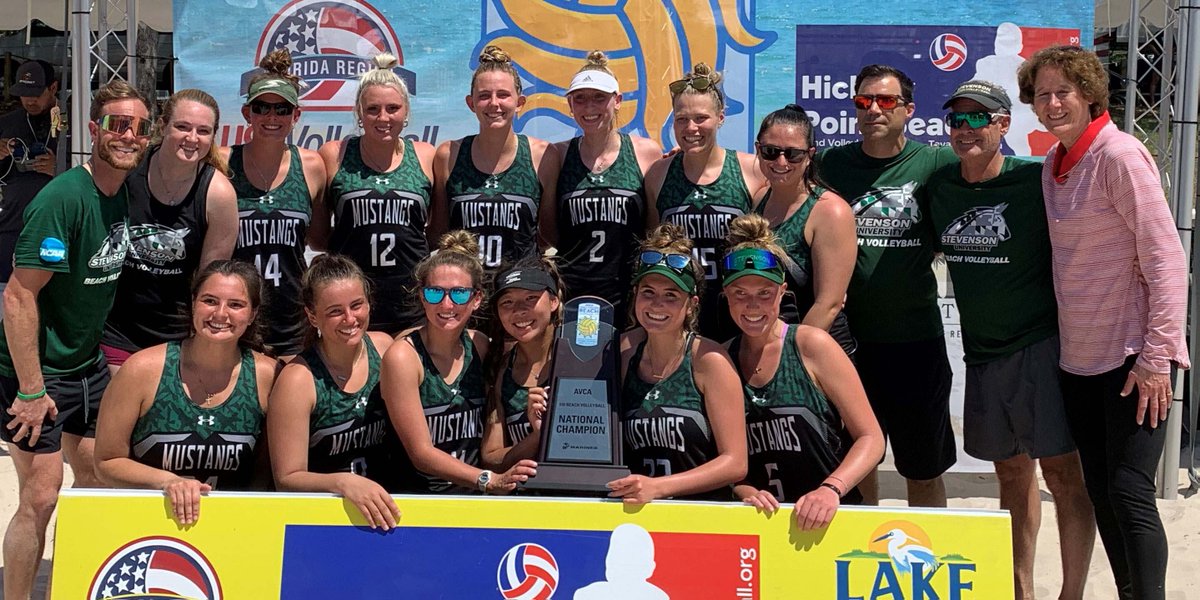 Stevenson beach volleyball
Baseball
Amherst RHP Nick Giattino tossed a no-hitter in the Mammoths' 5-0 shutout of Trinity. He struck out nine batters over seven innings, allowing just one walk and a hit batter to reach base.

New Paltz 1B Dean Stalzer hit three home runs and drove in 12, including a walk-off grand slam, as the Hawks' edged Fredonia, 18-17.
Softball
Lacrosse (W)
Beach Volleyball
Tennis
Golf (M)
Happy Birthday
TRANSACTIONS

6. Comings and Goings
1 THING
7. Peeps Remain Supreme

An analysis of Amazon's U.S. marketplace by Pattern, an e-commerce firm, reveals these top candies, Axios' Jacque Schrag and Aïda Amer write:
Peeps: 22% of sales.
Jelly beans: 21%.
Cadbury Creme Eggs: 14%.
Those top sellers may surprise the chocolate-lovers among us. But the popularity of Peeps is of no surprise to their creators at Just Born Quality Confections.
81% of Americans say the marshmallow treats remind them of Easter, and 57% associate them with the beginning of spring, according to a press release.
Take an Axios quiz: What if we measured the world in Peeps?
Copyright © 2022, D3Playbook.com All rights reserved.