written by STEVE ULRICH
your must-read briefing on what's driving the day in NCAA Division III
>> Good Wednesday morning. Halfway there.

>> Today's Word Count: 1,293

>> Would you be interested in sponsoring D3Playbook? Did you know we have over 1,800 subscribers with an open rate above 60 percent? Give us a shout for all the details.

>> Thanks for reading D3Playbook. Please refer a friend.

TOP STORY
1. The New Campus Workplace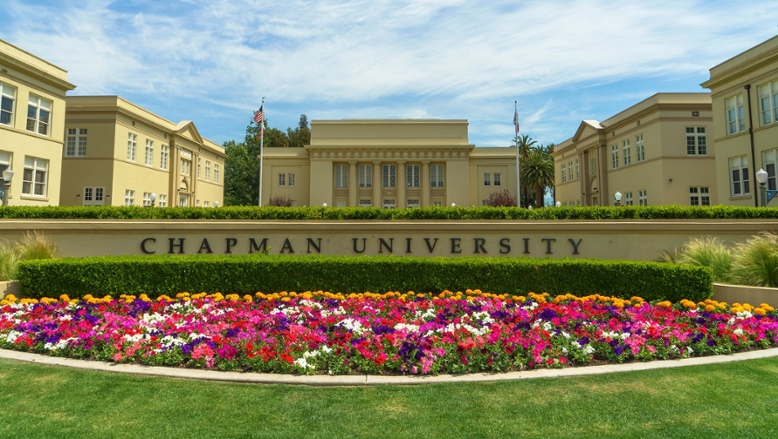 by Megan Zahneis, Chronicle of Higher Education
"In the early days of the pandemic, colleges scrambled to move their work forces online in order to keep their operations running. The initial results weren't always pretty. But higher ed has spent the past two years learning from its mistakes and making improvements, even while more of its employees have begun returning to campus.

Despite hopeful signs that the worst of the pandemic is behind us, there is a growing understanding that remote and hybrid work, at least in some form, is here to stay. With the benefit of hindsight and enough time to consider things more thoughtfully, institutional leaders and academic administrators are increasingly engaging with essential questions about remote work: What is the best way to manage teams at a distance? What does it take to recruit, retain, and engage faculty and staff members? What can higher education learn from other industries that have long embraced telecommuting?

To get a better understanding of what the campus workplace looks like now and how it might look in the future, The Chronicle recently held a virtual forum with several higher-education leaders."

How are you thinking about things right now? How are you handling flexible-work policies?

"Our greatest challenge has been to put in place a policy for our staff. We pride ourselves on personalized education, and we want to have our faculties in the classroom, so that's never really been a long-term consideration. Staff, on the other hand, we've learned can work very well remotely in many circumstances. Remote work is for people that can completely perform their jobs from their homes. Staff seems to be happy, and it has become important in terms of retention and hiring new staff." - Danielle Struppa, president, Chapman University

Higher education is facing a really stiff job market, in many cases losing out to corporations that have even-more-flexible work policies and better salaries. How are you thinking about the job-market competition, particularly on the staff level?

"We are seeing a lot of churn and turnover in our employees. While that is concerning, we're also seeing on the plus side that we are recruiting quality individuals to our university. It's not like we have huge vacancies that we can never fill. I think people are re-examining their lives following the pandemic." - Cathy Sundeen, president, Cal State East Bay

>> Read More
#D3WEEK
2. When Done Right, DIII Changes Lives
by Brian Lenzmeier, president, Buena Vista University

"This is NCAA Division III Athletics Week. This celebration, coupled with an invitation to attend my 30th college reunion this summer (it can't be that long ago), has me reflecting on the role athletics and attending a small college had on my personal and professional development.

I believe that NCAA Division III athletics, when done right, is the type of activity that changes lives. My time at Saint John's University in Minnesota, an NCAA Division III institution like Buena Vista University, changed my life.

One advantage of NCAA Division III athletics is that there are no athletic scholarships. I know it sounds strange to call this an advantage, but it is! All financial aid and grants are tied to financial need and academic achievement at NCAA Division III institutions like BVU. That means that if a student-athlete is not having a good experience on the playing surface, they can engage in other activities, or simply focus on academics. It takes the pressure off participating to maintain your financial support for school.

NCAA Division III athletics was important to my success in college and life for several reasons.
(It) helped me transition to college quickly
I learned what it really meant to be on a team and committed to a common cause
I developed a sense of humility and empathy
I had great opportunities to develop leadership skills
I learned how to develop a strategy and play the long game
>>
Continue Reading
A MESSAGE FROM ANDROID INTELLIGENCE

Learn Tons of Time-Saving Android Shortcuts

Ready to fly around your phone like a pro? Check out the all-new Android Shortcut Supercourse. It's a FREE e-course that'll teach you all sorts of efficiency-enhancing Android magic. No cost, no catch - just pure Android awesomeness.

Sign up now for free!
BASEBALL
3. Marietta Strengthens Hold

Joe Jimenez, Texas Lutheran / Photo by Amanda Morgan

Marietta strengthened its hold on the top spot in the latest the D3baseball.com/NCBWA rankings, while Eastern Connecticut moved into the No. 2 position.
Marietta (24), 19-3
Eastern Connecticut, 15-2
Birmingham-Southern (1), 21-7
LaGrange, 20-3
Lynchburg, 20-5
Cortland, 18-6
Rowan, 15-4
Baldwin Wallace, 17-3
North Central, Ill., 16-5
UW-Whitewater, 11-4
>>
RBI Leaders
: Joe Jimenez (Texas Lutheran) 42, Ryan Krout (Pacific) 40, Spencer Nelson (Methodist) 39, Brandon Shiota (LaVerne) 39, three tied with 38.
>>
WHIP Leaders
: Sam Mathews (Marietta) 0.46, Bryan Albee (Eastern Connecticut) 0.61, Trey Holland (Denison) 0.61, Mike Schiattarella (Stockton) 0.61, Cody Fidler (Coast Guard) 0.70
>>
Complete Poll
SOFTBALL
4. Captains Still Unanimous Choice
Maddy Thomas, Whitworth

Christopher Newport remained the unanimous No. 1 in the latest NFCA softball coaches poll, while Roanoke moved into the top 10.
Christopher Newport (10), 25-1
Salisbury, 26-2
Texas Lutheran, 26-4
Birmingham-Southern, 25-4
Belhaven, 22-4
Randolph-Macon, 20-3
East Texas Baptist, 22-7
Eastern Connecticut, 16-4
DePauw, 17-6
Roanoke, 17-7
>> RBI Leaders: Kaitlyn Hasty (CNU) 45, Maddy Thomas (Whitworth) 37, Kassie Simmons (Greensboro) 36, Erin McGrath (Pacific Lutheran) 35, Alyssa Aragon (North Park) 34, Sarah Wimer (Bridgewater) 34

>> Strikeouts Per Seven IP Leaders: Gina Followell (Concordia, Wis.) 14.0, Katie Murphy (Susquehanna) 13.5, Ashlyn Hemm (Loras) 13.0, Laura Medio (Valley Forge) 12.3, Nikki Camarati (Baldwin Wallace) 12.2

>> Complete Poll
NEWS
5. Lightning Round
Bowdoin junior attacker Fiona Bundy and Franklin & Marshall GK Emily Kitchin were named the IWLCA Division III Players of the Week.


Williams' senior Aidan Ryan and Loras junior Kassie Parker were named National Athletes of the Week by the USTFCCCA.


The Pomona-Pitzer men and the Washington U. women lead the USTFCCCA DIII Outdoor Track and Field Ratings Index.


Berry sophomore C Anna Jackson and Babson LHP Moira O'Reilly captured the NFCA Player and Pitcher of the Week awards.


UMass Boston RHP Bri Melchionda twirled a no-hitter in the Beacons' 4-0 shutout of Western Connecticut. She struck out 13 and allowed only two baserunners - one by HBP and another reached via error.


Springfield continues to hold down the top spot in the latest AVCA DIII men's volleyball rankings. Dominican, Carthage, Stevens and Rutgers-Newark round out the top five.


Jon Andrews of New Jersey City was named the AVCA DIII Player of the Week.


Cake and candles to Mount Holyoke interim director of athletics Erica Lemm, Averett athletics communications director Drew Wilson and Micaela Bourgeois.

TRANSACTIONS

6. Comings and Goings

1 THING
7. Masters Pool Reminder

Not only is it #D3Week, it is also Masters Week.

You can join our second annual D3Playbook fantasy tournament to make your viewing of this event even more enjoyable.
Pick any five players from the field to comprise your team
Low four rounds count for your daily team total
At least four players must make the 36-hole cut or your team is eliminated
Pick the winning 72-hole individual score as the tie-breaker

Since most of you work in collegiate athletics, we know that wagering is not permitted, so we'll do this for bragging rights.

Send your five-person team and the winning 72-hole score (tiebreaker) to D3Playbook@gmail.com. Please provide your name and email address. We will accept submissions until 8 a.m. EDT Thursday.
Copyright © 2022, D3Playbook.com All rights reserved.