written by STEVE ULRICH
your must-read briefing on what's driving the day in NCAA Division III
>> Good Monday morning. Happy #D3Week

>> Today's Word Count: 1,299 or just five minutes of your valuable time.

>> Thanks for reading D3Playbook. Are you looking to advertise for a job opening? Or are you a business looking to reach a desirable demographic? Email us.

TOP STORY
1. The Mighty Macs at 50

by Mike Sielski, Philadelphia Inquirer

"Glass encased in glass, three Waterford globes glowed with warm light, the sun's rays filtering through the lobby of Alumnae Hall one morning here at Immaculata University, catching the crystal just right.

The history and achievements that made famous this Chester County campus of fewer than 1,800 undergraduates and less than 380 acres — this place of Sisters, Servants of the Immaculate Heart of Mary, this place of a mighty and revolutionary athletic tradition and a diligent Catholic one, this modest little place — are kept as fresh and vibrant as possible. The gym even has bleachers now.

It did not in the spring of 1972, 50 years ago, when Immaculata initiated the modern era of women's college basketball by winning the first of its three consecutive national championships — the first three official national championships in the sport. Cathy Rush, who was the team's coach then and is a Naismith Memorial Basketball Hall of Fame member now, and several of her players returned for a reunion last week, a Friday luncheon giving them an opportunity to reconnect, reminisce, and contemplate again a story that stands alone in basketball."

>> Court Awareness: "That story, their story, was born of a unique confluence of people, circumstances, religious values, and basketball culture. That first championship, on March 19, 1972, predated Title IX; President Richard Nixon wouldn't sign it into law for another three months. The rules of women's basketball had only recently evolved to allow all 10 players on the floor to cross the midcourt stripe."

>> DYK: "The team's nickname — the Mighty Macs — was coined by George Heaslip, a sportswriter for the Daily Local in West Chester. There was a book about them in 2003 and a movie about them in 2009, and the '72-74 teams were inducted collectively into the Naismith Hall of Fame in 2014."

>> Quotable: "You look at the women on this team, and what they've ended up doing: doctors, dentists, lawyers," said Rush. "It's just amazing that this was a part of their life, but it wasn't their whole life. Everybody looks at Theresa (Grentz) and Rene (Portland) and Marianne (Stanley), who ended up coaching basketball. But I had one girl who's now a pediatric cardiac transplant specialist. I can hardly say it, let alone understand what she does. It's unfathomable. You bring all of that together, and you're not going to win every game, but your chances are pretty darned good."

>> ICYMI: It was announced Saturday that Stanley will be inducted into the Naismith Memorial Basketball Hall of Fame as part of the Class of 2022.

>> Worth Your Time
TRACK AND FIELD
2. Parker Sets 10K Record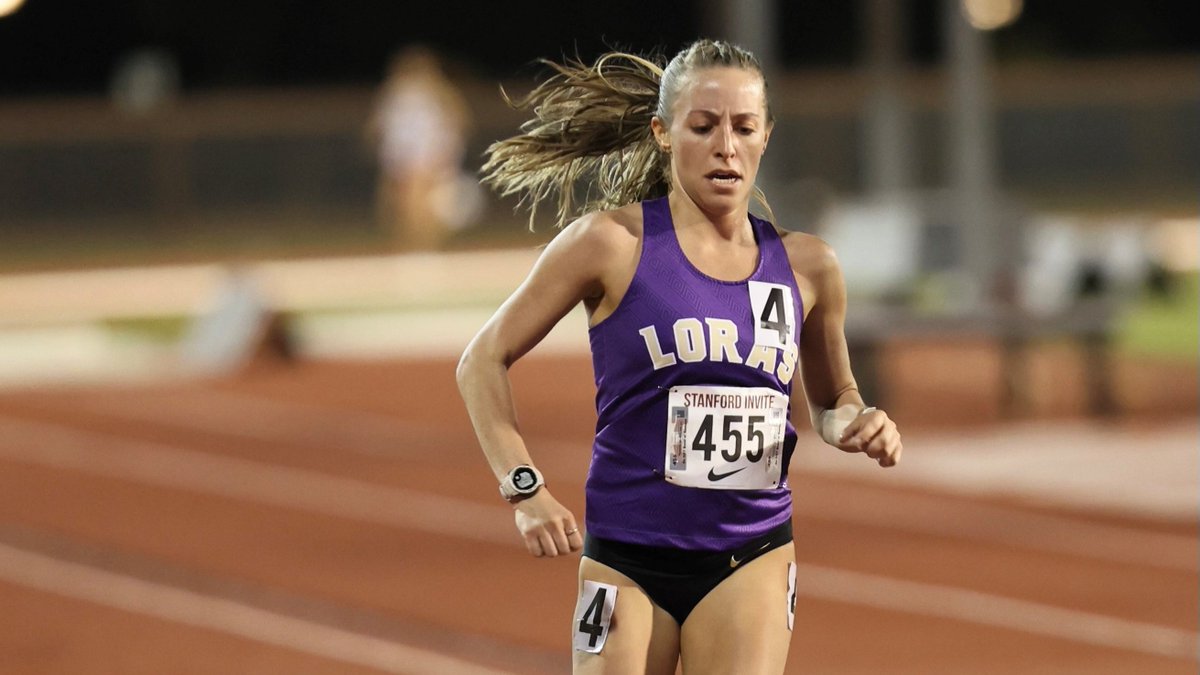 by USTFCCCA Communications

"Loras' Kassie Parker had her eyes on history, 400 meters at a time.

By the time Parker crossed the finish line at Cobb Track at Angell Field on Friday night, she had traversed 25 laps faster than any other female athlete in NCAA Division III history. Parker, who etched her name all over the indoor record book, did so in her first race outdoors, placing fourth in the elite section of the Women's 10,000 Meters at the Stanford Invitational in 33:03.61.

The previous record of 33:21.80, set by Keene State's Mary Proulx, had stood since 2003.

Prior to Parker's record-breaking effort on Friday night, the closest any other athlete had come to Proulx's all-time best in the past 19 years was Taryn Cordani of Ithaca back in 2018 with her mark of 33:34.06."

>> Continue Reading
Learn Tons of Time-Saving Android Shortcuts

Ready to fly around your phone like a pro? Check out the all-new Android Shortcut Supercourse. It's a FREE e-course that'll teach you all sorts of efficiency-enhancing Android magic. No cost, no catch - just pure Android awesomeness.

NCAA
3. Finance Committee Reviews Survey

by Chris Radford, NCAA

"At its meeting Tuesday in Indianapolis, the Division III Strategic Planning and Finance Committee reviewed the membership survey feedback related to budget and strategic priorities.

The committee specifically reviewed survey feedback supportive of funding increases for Division III championships and discussed ways for the division to fully fund championships. It also indicated support of the Division III Championships Committee's initial identified championships enhancements (i.e., funding for local ground transportation, no conference opponents in the first round of the NCAA championships, a day of rest between semifinal and final championship games, bracket increases due to an increase in sports sponsorship, and funding to address gender inequities).

The committee also discussed the funding of current nonchampionships initiatives and noted the value in renaming the nonchampionships initiatives to better brand these strategic priorities and reflect the division's philosophy of supporting student-athletes."

>> Elsewhere: "The committee also reviewed the Division III bylaws, policies and initiatives action chart (PDF) that details requirements based on the adoption of the new NCAA constitution, as well as membership recommendations received from the 2022 Division III Membership Survey."

>> What's Next: "The Division III Strategic Planning and Finance Committee will meet next in June via videoconference."

>> Read More
LACROSSE
4. Tewaaraton Watch List

The Tewaaraton Foundation has announced the second round of additions to the 2022 Tewaaraton Award Men's and Women's Watch Lists Presented by AXIA Time. The lists include the top players across all three divisions of NCAA lacrosse and highlight the early contenders for this year's Tewaaraton Award.

The Tewaaraton Award annually honors the top male and female college lacrosse player in the United States. The selection committees are comprised of premier college coaches and are appointed annually by the Tewaaraton Foundation.

On April 21, the field will be narrowed to 25 men's and 25 women's nominees, which can be players on the watch lists or players not on the watch lists, effectively allowing for a third round of additions.

Division III Players on Watch List
Ryan Barnable, RIT – Sr., Midfield
Mac Bredahl, Tufts – Sr., Attack
Cross Ferrara, Salisbury – Grad., Student, Attack
Ryan Kennedy, York College of PA – Grad., Student, Defense
Nick Miller, St John Fisher – Grad., Student, Attack
NEWS
5. Lightning Round
Ismael Tatis, John Jay
Baseball
John Jay RHP Ismael Tatis tossed a no-hitter in the Bloodhounds' 11-0 victory over Valley Forge in the nightcap of a doubleheader. He walked four batters and struck out four in his seven-inning gem. For good measure, he went 2-for-5 at the plate with a steal and four RBI.
Lacrosse
Joseph Perry made 23 saves as No. 19 RPI (9-1) knocked off top-ranked RIT, 13-12. Cooper Urban led the offense with three goals and three assists.
Happy Birthday
TRANSACTIONS

6. Comings and Goings

1 THING
7. A Tradition Unlike Any Other
Not only is it #D3Week, it is also Masters Week.

You can join our second annual D3Playbook fantasy tournament to make your viewing of this event even more enjoyable.
Pick any five players from the field to comprise your team
Low four rounds count for your daily team total
At least four players must make the 36-hole cut or your team is eliminated
Pick the winning 72-hole individual score as the tie-breaker

Since most of you work in collegiate athletics, we know that wagering is not permitted, so we'll do this for bragging rights.

Send your five-person team and the winning 72-hole score (tiebreaker) to D3Playbook@gmail.com. Please provide your name and email address. We will accept submissions until 8 a.m. EDT Thursday.

Last year's champion was Spalding University director of athletic communications Brian Clinard put together a five-member team of Jordan Spieth, Cameron Smith, Webb Simpson, Justin Thomas and Dustin Johnson and compiled a four-day score of 1,139 (-13).
Copyright © 2022, D3Playbook.com All rights reserved.