written by STEVE ULRICH
your must-read briefing on what's driving the day in NCAA Division III
>> Good Wednesday morning. Halfway home.

>> Today's Word Count: 1,335

>> Would you be interested in sponsoring D3Playbook? Give us a shout for all the details.

>> Thanks for reading D3Playbook. Is your staff reading D3Playbook? Share the love and the info.

TOP STORY
1. NAC Expands


"The North Atlantic Conference Presidents' Council announced the addition of two full members, SUNY Morrisville and Lesley University, to begin competition in 2023-24.

The addition of SUNY Morrisville and Lesley University continues the NAC's ongoing strategic initiative to build the membership and provide high-quality educational experiences for institutions and students.

This marks the fourth league expansion in four years and brings full membership to 14 public and private schools. UMaine-Presque Isle and SUNY Canton joined the league in 2018, followed by SUNY Delhi in 2019, then Cazenovia College, SUNY Cobleskill, and SUNY Poly in 2020.

Conference leaders envisioned divisional playing schedules and championships when the footprint expanded into northern Maine and northern New York in 2018. The vision came to fruition when Delhi, Cazenovia, Cobleskill, and Poly joined the membership, allowing the formation of East and West divisions. SUNY Morrisville in the west, and Lesley in the east, expand divisional opportunities while maintaining balance in each division."

>> What They're Saying: "Commissioner Marcella Zalot is excited about the future. "Today we became stronger as a conference by adding two institutions, one in our East division and one in our West division. Expansion is about strengthening our divisional model and the long-term stability of the NAC. We were fortunate to find two institutions to help us achieve our goals. I welcome them and look forward to working with their leadership, coaches, and staff to provide exceptional opportunities for all NAC student athletes, both present and future."

>> Quotable I: "All of us at SUNY Morrisville are looking forward to joining the North Atlantic Conference with the onset of the 2023-2024 academic year," said President David Rogers. "Our entire community, especially our student athletes and coaches, are looking to rekindle some traditional rivalries while also forging new relationships."

>> Quotable II: "This invitation to join the NAC marks a milestone in Lesley's strategic plan to grow and strengthen our athletics programs," remarked President Janet L. Steinmayer."

>> Complete NAC Release
ATHLETIC TRAINING
2. NATA Month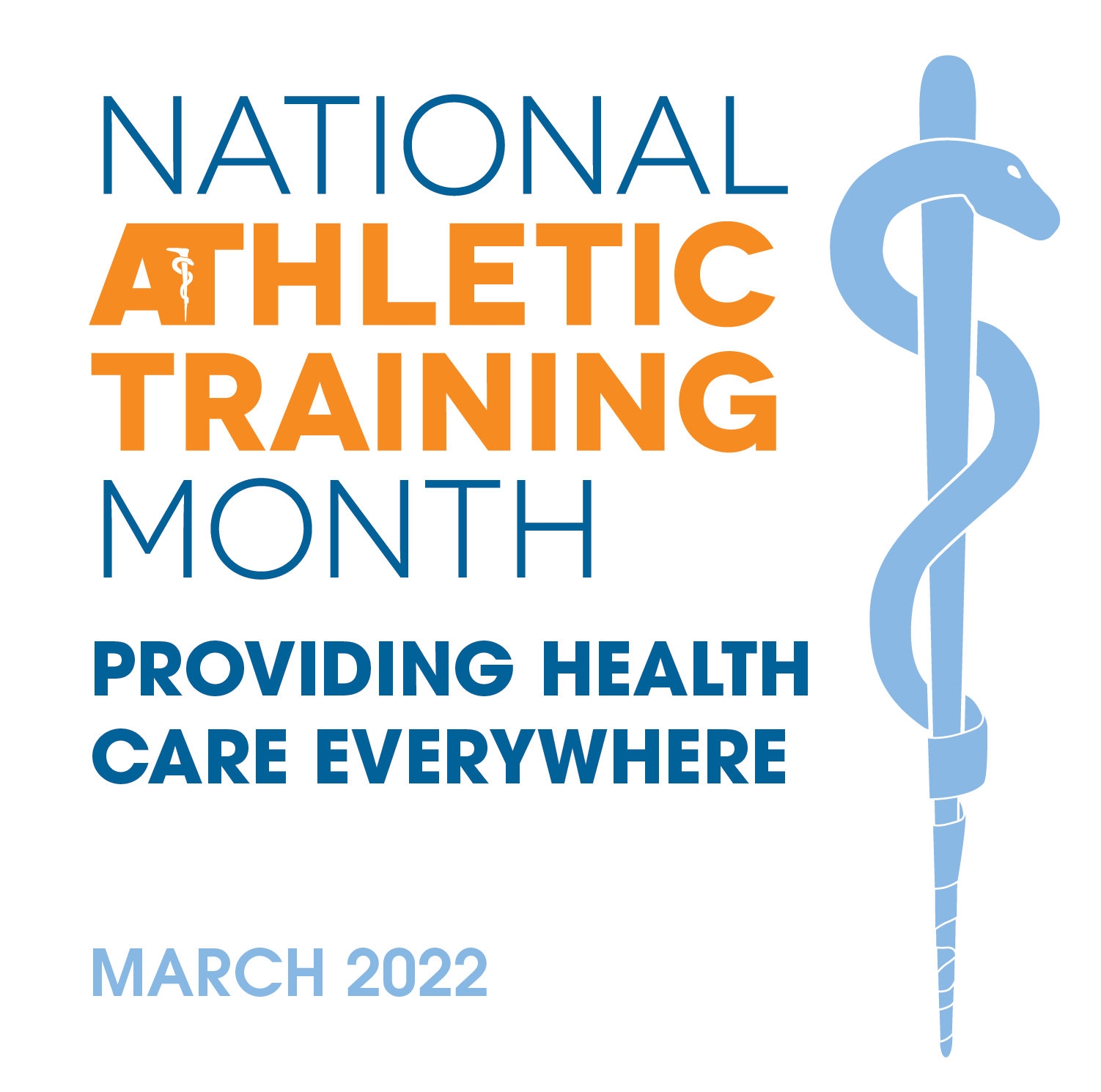 It's National Athletic Training Month.

The National Athletic Trainers' Association is the professional membership association for certified athletic trainers and others who support the athletic training profession.

Athletic trainers are health care professionals who render service or treatment, under the direction of or in collaboration with a physician, in accordance with their education and training and the states' statutes, rules and regulations. As a part of the health care team, services provided by athletic trainers include injury and illness prevention, wellness promotion and education, emergent care, examination and clinical diagnosis, therapeutic intervention and rehabilitation of injuries and medical conditions.

We thank you for everything you do for Division III college athletes and athletics.
A MESSAGE FROM FULTON

Discover the world's most comfortable, supportive, and sustainable insole
Fulton is a modern brand of arch support. They developed sustainable, supportive and comfortable insoles that improve your alignment and posture, preventing injury through:
A cork base, which absorbs shock and molds to your unique arch to provide custom support

A deep heel cup to provide maximum stability and prevent injury

Arch support and natural latex foam to improve overall comfort

Entirely natural and biodegradable materials to support not only you, but the planet
Fulton is offering free shipping and free returns, so your order is risk free, learn more about Fulton here
ICE HOCKEY
3. Championship Time
Sean Dickson, Utica (photo by Jeff Pexton)

It's the final week of regular-season action in Division III men's and women's ice hockey with championships to be determined this weekend.

Men
Adrian (20), 27-1
Utica, 24-2-1
Geneseo, 20-3-1
Augsburg, 23-3
St. Norbert, 23-5
Babson, 18-5-2
Hobart, 19-5-2
Wilkes, 20-4-1
UW-Stevens Point, 21-5-1
Elmira, 18-6-2
Conference Championships
NCHA: No. 5 St. Norbert at No. 1 Adrian
WIAC (non-AQ): UW-Eau Claire at No. 9 UW-Stevens Point
NEHC: Skidmore at No. 6 Babson
UCHC: No. 8 Wilkes at No. 2 Utica
MASCAC: Salem State at Plymouth State
Conference Final Four
CCC: Nichols at No. 11 U. of New England; Curry at No. 13 Endicott
MIAC: Bethel at No. 4 Augsburg; St. Olaf at Saint John's
NESCAC: Hamilton vs. No. 14 Colby; Williams vs. Trinity
SUNYAC: Brockport at No. 3 Geneseo; Cortland at No. 12 Oswego

>> Selection Information: The 12-team field comprises eight automatic qualifiers and four at-larges. The committee will utilize the Pairwise ranking system, incorporating ratings percentage index, quality win bonus, head-to-head competition and results vs. common opponents.

>> Complete Poll


Women
Middlebury (15), 22-0
Plattsburgh, 22-2-1
Elmira, 23-2-1
UW-River Falls, 25-1
UW-Eau Claire, 23-4
Gustavus Adolphus, 20-3-2
Nazareth, 26-1
Endicott, 18-4-1
Colby, 16-4-1
Adrian, 20-6-1
Conference Championships
CCC: U. of New England at No. 8 Endicott
NEHC: Castleton at No. 3 Elmira
UCHC: Manhattanville at No. 7 Nazareth
WIAC (non-AQ): No. 5 UW-Eau Claire at No. 4 UW-River Falls
Conference Final Four
MIAC: St. Scholastica at No. 6 Gustavus Adolphus; Saint Mary's at Hamline
NCHA: Aurora at No. 10 Adrian; St. Norbert vs. Lake Forest
NESCAC: Amherst vs. No. 9 Colby; Hamilton at No. 1 Middlebury
NEWHL: Cortland at Oswego; Potsdam at No. 2 Plattsburgh

>> Selection Information: The 10-team field comprises seven automatic qualifiers and three at-larges. The committee will utilize the Pairwise ranking system, incorporating ratings percentage index, quality win bonus, head-to-head competition and results vs. common opponents.

>> Complete Poll
VOLLEYBALL
4. Pride On Top
Springfield is the No. 1 team in the country in the latest AVCA Division III men's volleyball poll.

Springfield (20), 13-0
Vassar, 11-2
Dominican, 9-1
North Central, Ill., 10-0
Stevens, 13-3
Carthage, 8-3
Southern Virginia, 10-2
Rutgers-Newark, 11-2
Marymount, 16-1
Juniata, 16-3
New York U., 7-5
Wentworth, 12-3
New Paltz, 12-3
Stevenson, 9-6
Loras, 15-1
>> In and Out: Stevenson enters at No. 14. St. John Fisher exits the poll.

>> Movers and Shakers: Juniata, Marymount (+2). Rutgers-Newark (-3).

>> Complete Poll
A MESSAGE FROM D3PLAYBOOK


Help us help you. We are glad that you are enjoying D3Playbook. Now won't you help us continue our work? Your gift helps us offset the costs of operating the newsletter and enable us to continue to provide the quality you have come to expect. Please contribute today.

NEWS
5. Lightning Round
Lasell toppled No. 1 Springfield in four sets, handing the top-ranked Pride (13-1) its first loss of the season. Jordan Shinaut had 15 kills for the Lasers (11-5).


Loras stunned Iowa of the Big Ten, 3-1, behind 6.2 innings of scoreless mound work by Davis Pasco. Dakota Church had a pair of hits and scored twice for the Duhawks (3-0).


Wabash senior Jack Davidson and Christopher Newport junior Anaya Simmons were named the USBWA National Players of the Week.


Emory holds down the top spot in the latest GCAA Division III men's golf rankings. Methodist, Babson, Huntingdon and Claremont-M-S round out the top five.


Carnegie Mellon is the No. 1 team in the country in the latest WGCA Division III women's golf rankings. Emory, Methodist, Williams and George Fox are 2-3-4-5.


Cake and candles to U. of Dallas men's lacrosse coach Keith Loftis.

TRANSACTIONS

7. Comings and Goings

1 THING
8.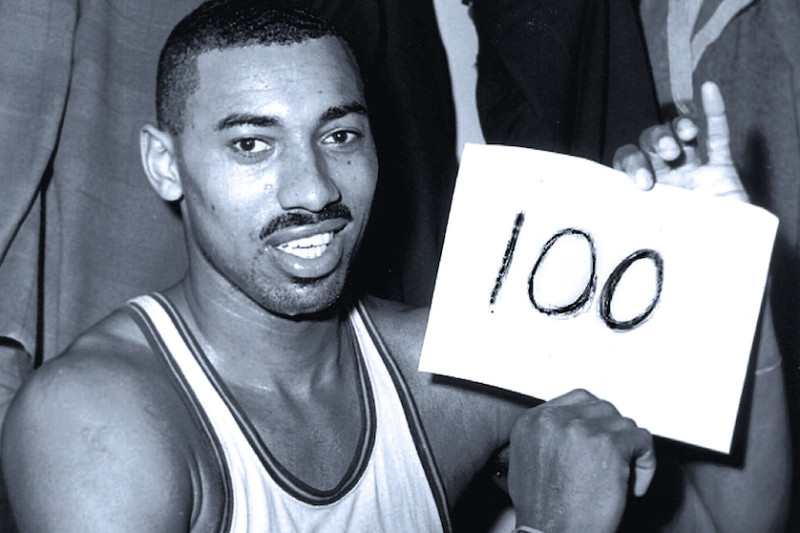 On March 2, 1962, Philadelphia Warriors' (pre 76ers) center Wilt Chamberlain scored 100 points in a 169147 victory over the New York Knicks in a game played at the Hershey (Pa.) Sports Arena. Chamberlain made 36-of-63 shots from the field and canned 32-of-32 from the line.

The iconic "100" photo was devised by Harvey Pollock, who asked photographer Paul Vathis of the Associated Press if he had taken the photo yet. Vathis told him that 'I don't know what to take. What can I do?" Pollock then went over to Philadelphia Bulletin writer Jim Heffernan.

"Harvey asked me 'Do you have any paper, Hef?'" Heffernan said. "I gave him a piece of copy paper where you wrote your story on."

Pollock scribbled "100" on the clean sheet of paper and handed it to Chamberlain. "Do you see this sign?" Pollock asked Wilt. "That indicates what you did here tonight, and a photographer is going to take a picture of you. [Wilt] said, 'Hey, great idea!'"

Athletic communications folks - take note.
Copyright © 2022, D3Playbook.com All rights reserved.