written by STEVE ULRICH
your must-read briefing on what's driving the day in NCAA Division III
>> Good Monday morning. Happy Presidents' Day.

>> Today's Word Count: 1,247 or about 5 minutes. Enjoy!

>> Thanks for reading D3Playbook. Are you looking to advertise for a job opening? Or are you a business looking to reach a desirable demographic? Email us.

TOP STORY
1. USA South Splits; Hello CCS
"The USA South Athletic Conference will soon no longer have the distinction of being the NCAA's largest athletic conference. For several years, the Presidential leadership of the USA South has worked to formalize a process that would include a collaborative restructuring of the 19-member organization. This plan officially became reality as the NCAA Division III Membership Committee recently approved an application to form a new conference which includes nine current USA South members.

The new league, "Collegiate Conference of the South" (CCS), will consist of eight current members of the USA South West Division as well as newly-accepted Belhaven University. The USA South membership will include all of the Conference's current East Division institutions along with Brevard College. Some of those in the new CCS will continue to compete for Conference championships as associate members of the USA South in the sports of football, men's lacrosse, women's lacrosse, and women's golf."

>> What They're Saying: "With the increasing interest and growth of Division III in the South, it only makes sense to begin sorting out conference alignment by prioritizing geographic considerations," stated Dr. Tom Hart, USA South Commissioner. "We are excited to continue our relationship with select institutions of the CCS in a few sports and wish the remaining members well on this new endeavor."

>> Quotable: "We are grateful to our USA South colleagues for the productive and collegial manner in which this separation has been approached, and we are immensely excited about the possibilities which lay ahead for the new Collegiate Conference of the South," said Dr. Bryan F. Coker, CCS chair and president of Maryville.

>> Read More
SWIMMING
2. Kings, Queens of the Pool

\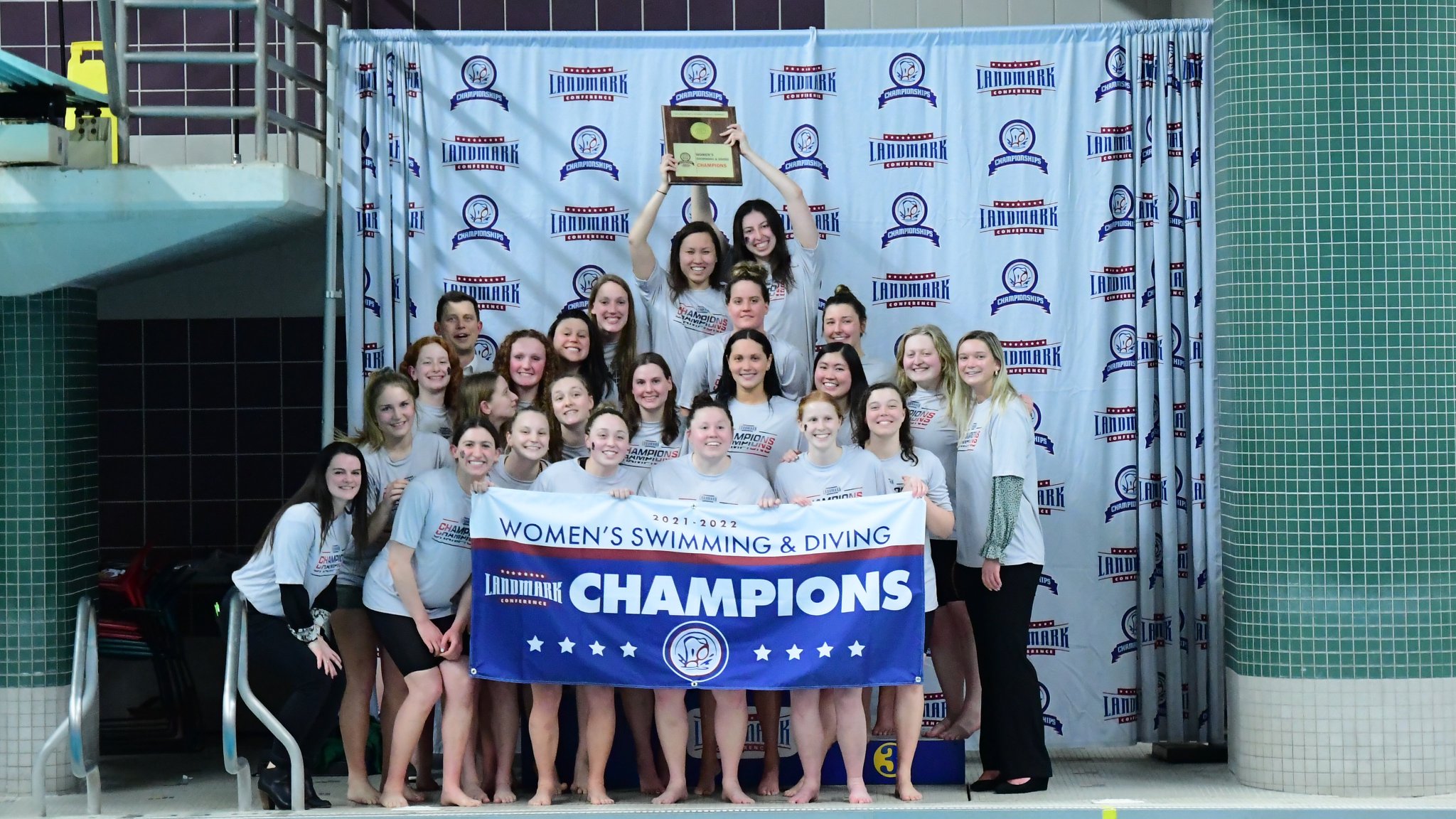 It was another outstanding weekend in the pool as 18 conferences determined champions and qualified swimmers for the upcoming NCAA Division III championship meet.

This Weekend's Meets


>> Records: St. Catherine senior Jordyn Wentzel broke her own DIII women's record in the 200 breaststroke, winning the MIAC title in 2:10.66. Williams' Jamie Lovette set a Division III men's mark in the 200 freestyle, touching the wall in 1:35.52.
A MESSAGE FROM FULTON
Discover the world's most comfortable, supportive, and sustainable insole
Fulton is a modern brand of arch support. They developed sustainable, supportive and comfortable insoles that improve your alignment and posture, preventing injury through:
A cork base, which absorbs shock and molds to your unique arch to provide custom support

A deep heel cup to provide maximum stability and prevent injury

Arch support and natural latex foam to improve overall comfort

Entirely natural and biodegradable materials to support not only you, but the planet
TRACK AND FIELD
3. Faster, Higher, Longer


It is the first of two big weekends of indoor track and field championship action at the conference level.
A MESSAGE FROM D3PLAYBOOK


Thank you for considering a gift to D3Playbook. Your gift helps us offset the costs of operating the newsletter and enables us to continue to provide the quality you have come to expect. My heartfelt thanks to those who have already generously contributed. Join them today.

BASKETBALL
4. Hoop Roundup
Will Crumly, Covenant (photo by Ryan Hunt)
Top-ranked Randolph-Macon won at Guilford for the first time since 2008, downing the Quakers, 72-66. Will Crumly reached the 2,000-point mark in his career as Covenant upended No. 14 Maryville, 73-52.

Clinched First Place/Top Seed


(M): Marymount (AEC), PSU Behrend (AMCC), Dubuque (A-R-C), Mary Hardin-Baylor (ASC), Johns Hopkins (CC), Nichols (CCC), Illinois Wesleyan (CCIW), Wilson (CSAC), Lehman (CUNYAC), Utica (E8), St. Joseph's, Conn. (GNAC), Hanover (HCAC), Susquehanna (Landmark), Mass-Dartmouth (LEC), RPI (Liberty), Hood (MACC), DeSales (MACF), Westfield State (MASCAC), Hope (MIAA), Saint John's (MIAC), Ripon (MWC), Concordia-Chicago (NACC), Wabash (NCAC), Eastern Nazarene (NECC), Wesleyan (NESCAC), WPI (NEWMAC), Stockton (NJAC), Linfield (NWC), Marietta (OAC), Randolph-Macon (ODAC), Washington & Jefferson (PAC), Berry (SAA), St. Thomas, Texas (SCAC), Pomona-Pitzer (SCIAC), Farmingdale State (Skyline), Fontbonne (SLIAC), Oswego (SUNYAC), Emory (UAA), Lancaster Bible (UEC), Northwestern (UMAC), UW-Oshkosh (WIAC)

(W): Marymount (AEC), PSU Behrend (AMCC), Simpson (A-R-C), Mary Hardin-Baylor (ASC), Gettysburg (CC), Roger Williams (CCC), Millikin (CCIW), Clarks Summit (CSAC), Brooklyn (CUNYAC), St. John Fisher (E8), Transylvania (HCAC), Scranton (Landmark), Rhode Island College (LEC), Ithaca (Liberty), Messiah (MACC), DeSales (MACF), Framingham State (MASCAC), Hope/Trine (MIAA), Augsburg (MIAC), Ripon (MWC), Wisconsin Lutheran (NACC), DePauw (NCAC), New England College (NECC), Trinity, Conn. (NESCAC), Smith (NEWMAC), Kean (NJAC), Whitman (NWC), John Carroll (OAC), Washington and Lee (ODAC), Washington & Jefferson (PAC), Rhodes (SAA), Trinity, Texas (SCAC), Redlands (SCIAC), Mount St. Mary (Skyline), Webster (SLIAC), Cortland (SUNYAC), New York U. (UAA), Gallaudet (UEC), Bethany Lutheran (UMAC), Whitewater (WIAC)


Women's Unbeatens (3): Webster (23-0), Christopher Newport (22-0), Transylvania (21-0)
ON THE DIAMOND
5. Down Goes No. 1
Anthony Boccio, Widener
Baseball
Softball
No. 13 Mount St. Joseph upset top-ranked DePauw, 2-1. Kaci Finchum hit a walk-off double for the Lions in the bottom of the seventh for the walk-off win. The Tigers went 2-2 on the weekend, downing Letourneau and Birmingham-Southern while also falling to Huntingdon.
NEWS
6. Lightning Round
Esther Seeland, Messiah
Track and Field
Ice Hockey (M)
No. 8 Babson (17-5-2) knocked off No. 14 Norwich, 2-1 in overtime in a NEHC quarterfinal on Andrew Holland's first goal of the season.

Clinched First Place/Top Seed: U. of New England (CCC), Plymouth State (CCC), Augsburg (MIAC), Adrian (NCHA), Hobart (NEHC), Colby (NESCAC), Oswego (SUNYAC), Utica (UCHC), Stevens Point (WIAC)
Ice Hockey (W)
No. 4 UW-River Falls (23-1) swept a weekend series from No. 5 UW-Eau Claire, winning 4-1 and 2-0.

Clinched First Place/Top Seed: Elmira (NEHC), Gustavus Adolphus (MIAC), Adrian (NCHA), Elmira (NEHC), Middlebury (NESCAC), Plattsburgh State (NEWHL), Nazareth (UCHC), UW-River Falls (WIAC)
Volleyball
Lacrosse
(M) No. 5 York survived a challenge from unranked Washington and Lee, upending the Generals, 8-7 on a Gunnar Reynolds goal with 51 seconds remaining.

(W) No. 5 Washington and Lee scored in the final 11.5 seconds to upend No. 7 Franklin & Marshall, 10-9. Allie Schwab tallied the game-winner.
Happy Birthday
Cake and candles to Stevenson associate AD Kathy Railey and Ohio Northern associate professor of sport management and assistant volleyball coach Brian Hofman. Do you know of someone celebrating a birthday this week? Drop us a line at D3Playbook@gmail.com.
STREAMING
7. Watchlist

It's conference tournament time. Here's our game of the night.



WBB: UW-Oshkosh vs. UW-La Crosse, 7 p.m. CT

TRANSACTIONS

8. Comings and Goings
Copyright © 2022, D3Playbook.com All rights reserved.