written by STEVE ULRICH
your must-read briefing on what's driving the day in NCAA Division III
>> Good Wednesday morning. Hoping we have more games played than postponed today.

>> Today's Word Count: 1,116

>> Thanks for reading D3Playbook. Share us with a friend today. Let them know what they're missing.

TOP STORY
1. Who Wants to be a College President?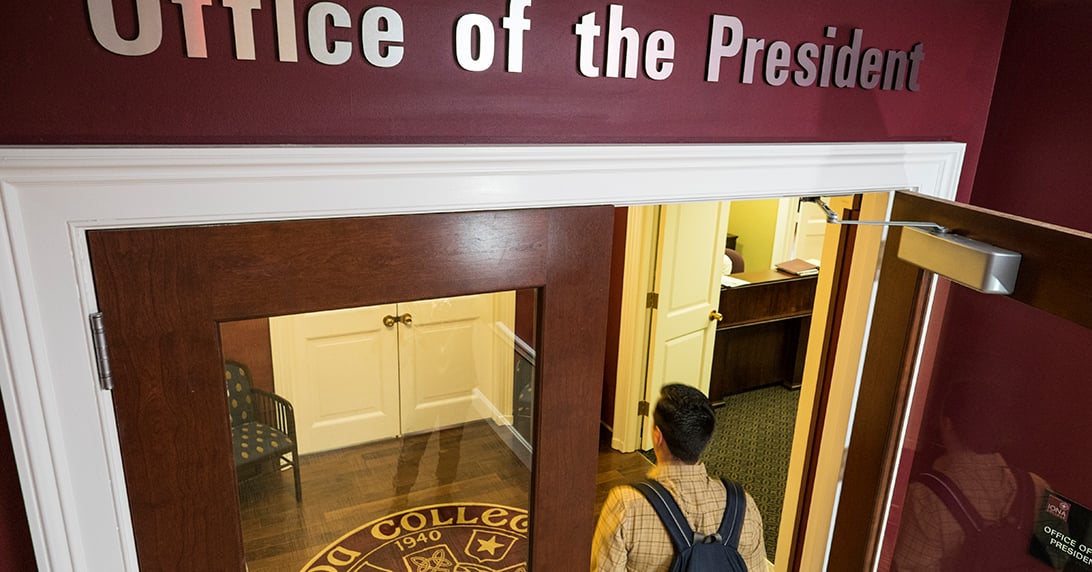 by Eric Kelderman, Chronicle of Higher Education

"When Charles Ambrose was interviewing for his third college-president job last year, it felt different.

Ambrose, who became chancellor of Henderson State University, in Arkansas, two months ago, had left higher education in 2018 to lead a nonprofit, after two stints as a university leader. But he returned to a search process so different, he felt like he was experiencing it for the first time.

"It's not the same job they would have hired me for in 2018," Ambrose said.

The past few years have brought on a growing list of challenges for even the wealthiest and most selective institutions: a pandemic, widespread political backlash, enrollment declines, and the public's questions about the value of college. At some colleges, choosing a new president could be an existential decision."

>> Situational Awareness: "Some boards have changed their search criteria. Today, they're often looking for someone risk-tolerant who is willing to push through major changes. At the same time, board members, who typically come to their jobs with business experience and political ties, may also feel they're better equipped to pick a president without input from faculty, staff, and students."

>> Reality Check: "Kyle Farmbry, who started as the new president of Guilford College on January 1, said the growing financial and political pressures on higher education require new leaders to be more strategic than in the past, and to have an entrepreneurial mindset."

>> What They're Saying: "Candidates are now more interested in the financial situation of the college, so that they're not surprised when they start a new job. "If a college relies heavily on tuition dollars "and enrollments are plummeting, and you don't ask about changing the budget model, you're going to be in a world of pain," Sally Mason, a consultant with the Association of Governing Boards of Universities and Colleges search group said."

>> Go Deeper
APPRECIATION
2. Steve Larson 1951-2021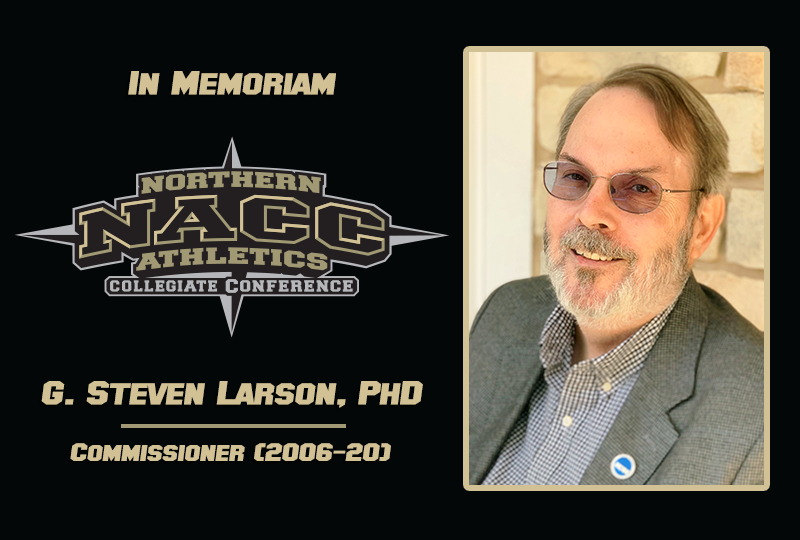 Dr. G. Steven Larson, who guided the Northern Athletics Collegiate Conference (NACC) through its first 14 years of existence as commissioner, passed away Tuesday, Dec. 28, at the age of 70.

Larson oversaw the Conference from 2006-2020, assuming the commissioner's role after 20 years as Director of Athletics and Head Men's Basketball Coach at Edgewood College, which included 11 years as commissioner of the Lake Michigan Conference (LMC).

Prior to joining the NACC, Larson was a Hall of Fame coach at Edgewood, directing the Eagles to 362 victories, six Lake Michigan Conference regular-season titles, five LMC tournament crowns, and nine national tournament appearances. His teams posted a winning record in each of his 20 seasons at the helm. Larson was recognized with eight District Coach of the Year and six LMC Men's Basketball Coach of the Year honors and has been inducted into the Wisconsin Basketball Coaches Association (WisBCA) Hall of Fame and the athletics halls of fame at Edgewood College and Neenah-Menasha (Wis.) St. Mary Central.

>> Keep Reading
A MESSAGE FROM D3PLAYBOOK


Won't you please consider making a gift to D3Playbook. Your gift will help us offset the costs of operating the newsletter and enable us to continue to provide the quality you have come to expect. My heartfelt thanks to those who have already generously contributed. Please join them today.

COVID

3. Spectator Policies

I wish we didn't need to keep this section going ... but schools continue to make announcements about their spectator policies. Because of that, we will continue to make you - our readers - aware of the changes.

Restricted (26)
These schools are mostly restricting spectators to those within the college community or those on a pass list.

Connecticut (3): Connecticut College, Trinity, Wesleyan
Illinois (2): Illinois College, Lake Forest
Indiana (1): Earlham
Maine (3): Bates, Bowdoin, Colby
Minnesota (1): St. Olaf
Massachusetts (6): Amherst, MIT, Smith, Tufts, Williams,

Worcester State


New York (5): Bard, Hamilton, Hunter,

NYU

, RPI
Ohio (1):

Baldwin Wallace


Pennsylvania (2): Franklin & Marshall,

Ursinus


Vermont (1): Middlebury
Wisconsin (1): Carroll

Must Show Proof of Vaccination or Recent Test (11)
These schools are mostly restricting spectators to those who can display proof a vaccination/booster or a recent COVID-19 negative test.

Illinois (3): Augustana,

Illinois Tech

, North Park
Massachusetts (1): Brandeis
New Jersey (2):

New Jersey City, Rutgers-Newark


New York (4): Baruch, Hartwick, RIT, Union
Ohio (1): Denison

No Spectators Until Further Notice (47)
These schools are prohibiting all spectators as we understand.

California (1): Chapman
Connecticut (3): Eastern Connecticut, Mitchell, Western Connecticut
District of Columbia (1): Catholic
Georgia (1): Emory
Illinois (1): Knox
Maine (1): Maine Maritime
Maryland (2): Goucher,

Johns Hopkins


Massachusetts (8): Clark, Dean, Emerson,

Gordon

, Mass-Boston, MCLA, Simmons, WPI
Missouri (1): Washington U.
New Jersey (2): Ramapo,

Stevens


New York (13): Brooklyn, Farmingdale State, Manhattanville, Maritime, Mount St. Mary, Mount Saint Vincent, Old Westbury, Purchase, St. Joseph's (Brooklyn), St. Joseph's (L.I.), Sarah Lawrence, SUNY Poly, Yeshiva
Ohio (2): Hiram,

Wilmington


Pennsylvania (8): Bryn Athyn, Dickinson, Eastern,

King's

,

Misericordia

, Swarthmore, Widener,

Wilkes


Tennessee (1): Rhodes
Virginia (2): Mary Baldwin,

Marymount



The list is not complete nor comprehensive.
PLANNER
4. Calendar

January
18-19 - Student-Athlete Advisory Committee
19 - Playing Rules and Oversight Panel
19 - Management Council
20 - Presidents Council

NCAA Convention
20 - Association-wide Business Session
20 - DIII Constitution Business Session
21 - DIII Issues Forum
22 - DIII Business Session
February
1 - DIII Webinar: Convention Recap
2-3 - Championships Committee
8-10 - Interpretations and Legislative Committee
TRANSACTIONS
5. Comings and Goings
1 THING
6. I-95 at a Standstill

photo by Steve Helber, Associated Press

Sen. Tim Kaine (D-Va.) had one orange and zero liquids in his car as he chatted nonchalantly with a CNN anchor this afternoon.
He was stuck in a snow-driven, 40+-mile-long traffic jam on northbound I-95 in Northern Virginia that trapped him and hundreds of his constituents overnight.
The former Virginia governor said that to conserve gas through the night, he'd heat up his car for 10 minutes, then shut off the engine, lean his chair back for maybe 20 minutes, and sleep till the cold woke him up.

What happened: Problems began yesterday morning when a truck jackknifed on I-95, the main north-south highway along the East Coast, triggering a swift chain reaction as other vehicles lost control, AP reports.
People could be seen walking down traffic lanes that were still covered with ice and snow.
That stretch of interstate wasn't pretreated, a state engineer said, because heavy rain preceded the snow, which fell at 2 inches an hour.
Copyright © 2022, D3Playbook.com All rights reserved.