written by STEVE ULRICH
your must-read briefing on what's driving the day in NCAA Division III
>> Good Wednesday morning. Let's talk DIII

>> Today's Word Count: 1,298. A five-minute read.

>> Thanks for reading D3Playbook. Share us with a friend today. Let them know what they're missing.

TOP STORY
1. Foundations of Fundraising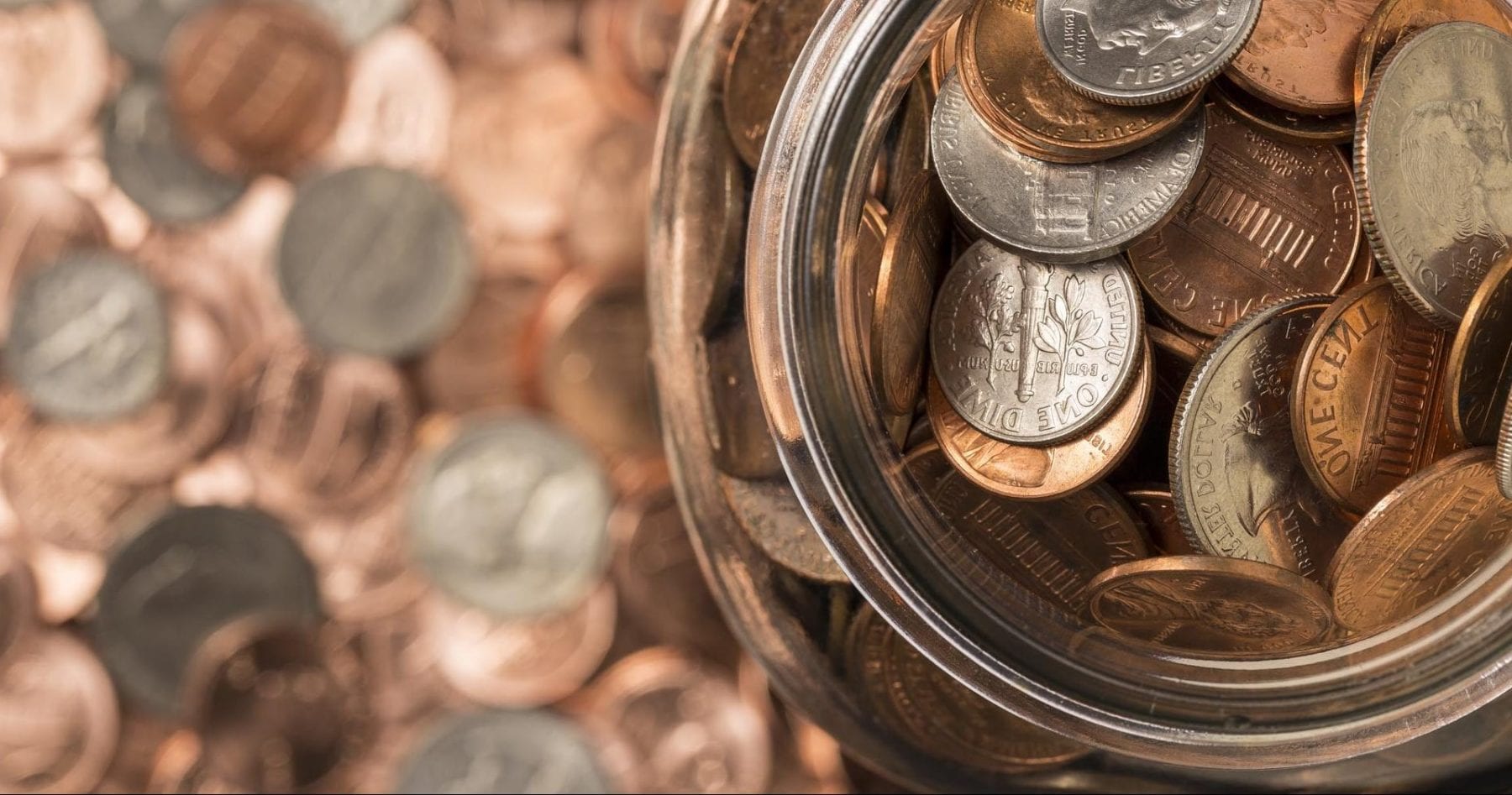 by Gail Dent, NCAA

"The NCAA leadership development staff, in conjunction with the National Association of Athletic Development Directors, has launched a program to further educate women and ethnic minorities interested in learning more about athletics fundraising and development.

Foundations of Fundraising features 30 women and ethnic minority leaders in athletics who will attend nine weeks of virtual courses to learn about fundraising principles, discuss case studies around development tactics, and hear experiences and issues solutions from fundraising experts. The program, which runs from January to April, is structured to introduce athletics fundraising as a career path to young leaders in the NCAA membership and to further educate current athletics development representatives as they step forward to potential senior-level athletics positions.

The program curriculum will be taught through the Lilly Family School of Philanthropy at Indiana University-Purdue University Indianapolis and the Mays Family Institute on Diverse Philanthropy. Upon completion of the program, the leaders will receive a certificate from the NCAA, IUPUI and NAADD. NAADD is the professional development/fundraising organization that is centered in the National Association of Collegiate Directors of Athletics."

>> Why It Matters: "Athletics executives have referenced fundraising and development skills as necessary career competencies to ascend into a director of athletics position over the years. However, race and gender numbers have lagged in the industry. Minority men and women represent less than 8% of those in athletics fundraising/development in Divisions I, II and III, while white women represent around 30%. White men constitute around 50%-60% in the industry."

>> What They're Saying: "The Foundations of Fundraising program is significant as it provides education for individuals who want to excel in fundraising and development. It will enhance their skills should they have an opportunity to advance to an executive level in athletics and higher education," said Felicia Martin, interim senior vice president of inclusion education and community engagement."

>> The Key Stat: "Anticipated outcomes from the Foundations of Fundraising program include exposure and introduction of athletics development as a career path and visualization to leadership with this skill set. Program leaders also hope to prepare participating leaders for elevated senior roles."

>> Continue Reading
WOMEN'S BASKETBALL
2. Still The One

Hope is the unanimous No. 1 choice for the fifth straight week as the latest D3hoops.com women's basketball poll was released. Christopher Newport is No. 2, tying the program's highest national ranking ever.
Hope (25), 11-0
Christopher Newport, 13-0
Amherst, 8-0
Transylvania, 10-0
Simpson, 12-1
Trine, 10-2
Whitman, 10-1
UW-Whitewater, 13-1
Tufts, 10-1
New York U., 10-0
>> Rising: Baldwin Wallace, Springfield, Hardin-Simmons, Mary Washington, Marietta (+2)

>> Falling: St. John Fisher (-6), Bowdoin (-4)

Stat Leaders
Points: Alyssa Adomaities, St. Joseph's, L.I. (25.0); Lyric Grumblatt, Rivier (24.5); Abbey Lawrence, Case Western Reserve (24.0); Lexi Dellinger, Anderson (23.8); Katie Villarini, Buffalo State (23.7)

Rebounds: Ja'Nya Flash, Old Westbury (21.0); Gabby Boggs, Albright (15.1); Katie Frederick, St. Lawrence (15.0); Bailey Donovan, Husson (14.9); Brianna Barnes, Lehman (14.9)
What to Watch
(check your local listings)
Tonight: No. 18 Springfield vs. Babson; Mount St. Mary vs. Manhattanville; Berea vs. Covenant
Thursday: No. 14 East Texas Baptist vs. Mary Hardin-Baylor

>> Complete Poll

A MESSAGE FROM D3PLAYBOOK


Won't you please consider making a gift to D3Playbook. Your gift will help us offset the costs of operating the newsletter and enable us to continue to provide the quality you have come to expect. My heartfelt thanks to those who have already generously contributed. Please join them today.

COVID

3. Spectator Policies

I wish we didn't need to keep this section going ... but schools continue to make announcements about their spectator policies. Because of that, we will continue to make you - our readers - aware of the changes.

Restricted (41)
These schools are mostly restricting spectators to those within the college community or those on a pass list.

Connecticut (3): Connecticut College, Trinity, Wesleyan
Illinois (6): Elmhurst, Illinois College,

Illinois Wesleyan

, Lake Forest, North Central, Wheaton
Indiana (2): Earlham, Manchester
Maine (3): Bates, Bowdoin, Colby
Minnesota (1): Saint John's
Massachusetts (10): Amherst, Anna Maria, MIT, Regis, Smith, Tufts, Wellesley, Williams,

WPI

, Worcester State
New York (7): Bard, CCNY, Hamilton, Hunter, Ithaca, John Jay, RPI
Ohio (1): Baldwin Wallace
Pennsylvania (5): Arcadia,

Chatham

, Franklin & Marshall, Ursinus,

Washington & Jefferson


Vermont (1): Middlebury
Wisconsin (2): Alverno, Carroll

Must Show Proof of Vaccination or Recent Test (22)
These schools are mostly restricting spectators to those who can display proof a vaccination/booster or a recent COVID-19 negative test.

Connecticut (4): Albertus Magnus, Coast Guard,

Eastern Connecticut

, Saint Joseph's
Illinois (3): Augustana, Illinois Tech, North Park
Maine (1): Southern Maine
Massachusetts (2): Babson, Springfield
Michigan (1):

Kalamazoo


Minnesota (1):

St. Olaf


New Jersey (3): New Jersey City, Rutgers-Newark, William Paterson
New York (6): Baruch, Hartwick, Nazareth, Oneonta, RIT, Union
Ohio (1): Denison
Pennsylvania (1): Muhlenberg

No Spectators Until Further Notice (84)
These schools are prohibiting all spectators as we understand.

California (3): Chapman, Redlands,

UC Santa Cruz


Connecticut (2): Mitchell, Western Connecticut
District of Columbia (2): Catholic, Gallaudet
Georgia (1): Emory
Illinois (1): Knox
Kentucky (1): Transylvania
Maine (2): Maine Maritime, Saint Joseph's
Maryland (3): Goucher, Johns Hopkins, Notre Dame
Massachusetts (13): Brandeis, Clark, Dean, Eastern Nazarene, Elms, Emerson, Gordon, Mass-Boston, MCLA,

Salem State

, Simmons, Suffolk, Wentworth
Minnesota (2): Macalester,

Saint Mary's


Missouri (2): Fontbonne, Washington U.
New Hampshire (2): Keene State, Rivier
New Jersey (3): Ramapo, Saint Elizabeth, Stevens
New York (19): Brooklyn, Farmingdale State, Keuka, Manhattanville, Maritime, Medaille, Merchant Marine, Mount St. Mary, Mount Saint Vincent, NYU, Old Westbury, Purchase, Rochester, St. Joseph's (Brooklyn), St. Joseph's (L.I.), Sarah Lawrence, SUNY Poly, Vassar, Yeshiva
Ohio (3): Case Western Reserve, Hiram, Wilmington
Pennsylvania (21): Alvernia, Bryn Athyn, Bryn Mawr, Cairn, Carnegie Mellon, Cedar Crest, Clarks Summit, Dickinson, Eastern, Haverford, Keystone, King's, Misericordia, Rosemont, Saint Vincent, Swarthmore, Thiel, Valley Forge, Widener, Wilkes, Wilson
Rhode Island (1): Rhode Island College
Tennessee (1): Rhodes
Virginia (2): Mary Baldwin, Marymount

The list is not complete nor comprehensive.

MEN'S BASKETBALL
4. Jackets Required

Randolph-Macon remains atop the latest D3hoops.com men's basketball poll, edging runner-up UW-Platteville by eight points. The Yellow Jackets received 17 first-place ballots to just eight for the Pioneers.
Randolph-Macon (17), 10-1
UW-Platteville (8), 15-0
Illinois Wesleyan, 9-2
Washington, Mo., 10-1
Yeshiva, 14-1
UW-Oshkosh, 13-2
Saint Joseph's, Conn., 9-0
Marietta, 10-2
Christopher Newport, 14-2
Wheaton, Ill., 12-2
>> Up: Swarthmore, Mary Hardin-Baylor, Heidelberg, Wesleyan, Conn. (+2)

>> Down: Whitworth (-7)

>> New: Emory

>> Old: Hardin-Simmons

Stat Leaders
Points: Ryan Turell, Yeshiva (29.3); Terion Moss, Maine-Farmington (29.1); Alex Carlisle, Wheaton, Mass. (28.9); Matt Helwig, North Central, Ill. (28.5); Josiah Johnson, Mary Hardin-Baylor (27.4)

Rebounds: Mousa Sinera, Medgar Evers (16.1); Tyrese Baptiste, Potsdam (15.5); Brendan Hamilton, Westfield State (15.5); Kameron Clark, Cairn (14.6); Jarred Houston, Emerson (13.7)

What to Watch (check your local listings)
Tonight: No. 8 Marietta vs. No. 14 Mount Union; Hope vs. Calvin; Waynesburg vs. Washington & Jefferson
>>
Complete Poll
STREAMING
5. Watchlist

Jason Ellis, Marietta (photo by Rebecca Wheeler Photography)

The only top-20 showdown tonight takes place in the OAC as Marietta squares off against Mount Union.
The Pioneers (11-2, 6-0) are ranked eighth nationally while the Purple Raiders (10-1, 4-1) are 14th

Christian Parker (18.6 ppg) and Ethan Stanislawski (15.0) are a potent 1-2 combination for Mount Union, while Jason Ellis leads the Pios (15.1) in scoring.

Basketball (W):
Millikin vs. Wheaton, Ill.
The Big Blue (11-4, 5-0) looks to hold onto its top spot in the CCIW when it entertains the Thunder (10-3).
TRANSACTIONS
6. Comings and Goings
Copyright © 2022, D3Playbook.com All rights reserved.