written by STEVE ULRICH
your must-read briefing on what's driving the day in NCAA Division III
>> Hello Tuesday. Spring sports are just around the corner

>> Today's Word Count: 1,018. Where does your team rank?

>> Thanks for reading D3Playbook. Is your staff reading D3Playbook? Share the love and the info.


TOP STORY
1. NCAA Diversity Facilitator Steps Down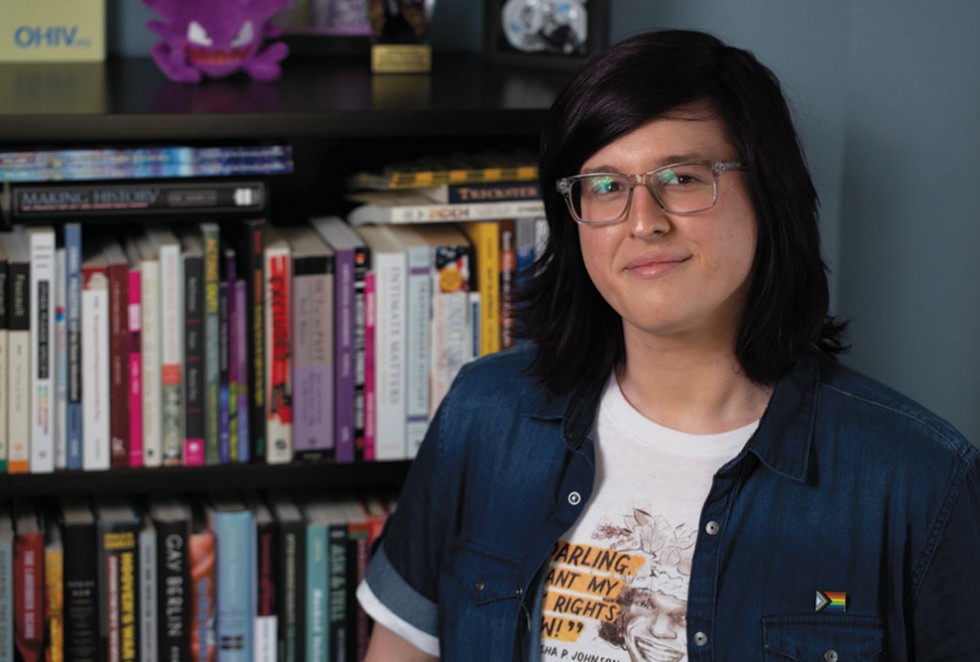 by Julie Kliegman, Sports Illustrated

"An associate director for diversity, equity and inclusion at Division III Kenyon College withdrew from an NCAA-run LGBTQ+ diversity and inclusion program Monday in protest over the governing body's new transgender eligibility policy, announced Wednesday. Dorian Rhea Debussy, a volunteer facilitator, submitted a letter directly to NCAA president Mark Emmert, along with D-III interim vice president Louise McCleary and several DEI officials.

As a facilitator for the NCAA program, called LGBTQ One, Debussy had helped train athletes, coaches, administrators and other facilitators from various colleges across the country in inclusion best practices since the program, the first of its kind for LGBTQ+ athletes in the NCAA, started in spring 2019. Among the program's 54 facilitators, Debussy was the only one who is openly transfeminine.

"I'm deeply troubled by what appears to be a devolving level of active, effective, committed, and equitable support for gender diverse student-athletes within the NCAA's leadership," they wrote in the letter, published publicly by the advocacy organization Athlete Ally. "As a non-binary, trans-feminine person, I can no longer, in good conscience, maintain my affiliation with the NCAA."

>> Background: "Last week, the NCAA announced a major change to its trans eligibility policy, which had not been updated since 2010. Whereas before it allowed trans athletes to compete on teams aligned with their gender identity, so long as transfeminine athletes completed one year of testosterone-suppression treatment, it now leaves decisions of which transgender athletes qualify for competition up to individual sport governing bodies. The patchwork system is thought by some advocates to pass the buck instead of ensuring all trans athletes can safely compete alongside their cisgender peers, regardless of testosterone levels."

>> Reality Check: "In their letter, Debussy also cited the NCAA's inaction in 2021 amid nine states (in addition to Idaho's, passed in '20) enacting sports bans that prevent trans athletes from competing in publicly funded sports in the gender categories that align with their identities. In fact, the NCAA held several championship events in states that had passed such laws, despite outcry from athletes and advocates."

>> Read More
A MESSAGE FROM BLUEFRAME TECHNOLOGY

Did you know BlueFrame Technology has advanced integrations with top automated cameras like the Hudl Focus? Showcase your teams and student-athletes with BlueFrame's full streaming service priced perfectly for D3 budgets….or use their Production Truck software to stream with your current provider. Step up your game this year and STREAM LIKE A PRO with BlueFrame. Learn more today!


BlueFrame Games to Watch


WBB: Amherst (10-2) vs. Babson (11-4), 6:00
WBB: Washington College (11-3) vs. Johns Hopkins (12-2), 7:00

ICE HOCKEY
2. Bulldogs, Panthers Remain #1

Adrian and Middlebury are still the top choices atop the latest USCHO.com men's and women's ice hockey polls.

Men
Adrian (20), 18-1
Geneseo, 15-1-1
Utica, 15-2
Augsburg, 15-2
St. Norbert, 16-3
Hobart, 13-4-1
Elmira, 13-4-1
Wilkes, 12-3
Babson, 10-4-2
Curry, 11-3-2

>> On The Rise: Curry (+5)
>> Sliding Backward: Babson (-4)


Peter Bates, St. Norbert (photo by Patrick Ferron)
Leaders
Goals: Peter Bates (St. Norbert) 18; John Moncovich (Utica) 15; four players tied with 14
Assists: Alessio Luciani (Adrian) 21; Ryan Romeo (Brockport) 20; three tied with 19
Points: Bates 35; Luciani 31; Romeo 29
Goals-Against Average: Sean Dickson (Utica) 1.17; Matt Petizian (Geneseo) 1.24; Conor O'Brien (Endicott) 1.27

>> Streaking: Adrian has the longest winning streak in NCAA men's ice hockey (18), while Geneseo has the most consecutive road wins (12) in the country

>> Complete Poll

Women
Middlebury (14), 13-0
Plattsburgh (1), 14-2
Elmira, 15-2-1
UW-River Falls, 14-1
UW-Eau Claire, 15-2
Gustavus Adolphus, 12-2
Nazareth, 16-1
Endicott, 11-3-1
Norwich, 12-4
Colby, 8-3

>> Locked In: The top 10 did not change positions from last week


Georgianna Santullo, Utica (photo by Jeff Pexton)
Leaders
Goals: Georgiana Santullo (Utica) 20; Morgan Olson (St. Norbert) 17; Peyton Elliott (Aurora) 17
Assists: Morgan Mordini (Elmira) 21; Sara Krauseneck (Plattsburgh) 18; four players tied with 17
Points: Santullo 33; Callie Hoff (UWRF) 30; three tied with 29
Goals-Against Average: McKinley Hoff (Nazareth) 0.14; Bailey Thieben (Endicott) 0.67; Adrianna Brehm (Nazareth) 0.75

>> Domination: Plattsburgh is 49-0-1 in NEWHL play in the league's four-year existence. The Cardinals' lone blemish was a 2-2 draw with Oswego on Feb. 3, 2018. Plattsburgh's last conference defeat was against the Lakers, 3-2, on Nov. 20, 2016, as a member of the ECAC West.

>> Complete Poll
BASKETBALL

3. No Change at the Top

Hope and Randolph-Macon remain the overwhleming No. 1's in the latest D3hoops.com women's and men's basketball polls.

Women
Hope (25), 16-0
Christopher Newport, 16-0
Transylvania, 14-0
Trine, 13-2
Simpson, 15-1
Whitman, 16-1
New York U., 14-0
Tufts, 13-2
UW-Whitewater, 16-2
John Carroll, 13-2
>> Ladders: Wisconsin Lutheran (+4), Mary Hardin-Baylor (+4)
>> Chutes: Hardin-Simmons (-5), Amherst (-4)
>> Hello: Messiah, Catholic
>> Bye: Mary Washington, UW-Oshkosh




>> Needing Some Love: Two of the eight unbeatens in DIII women's hoops - Roger Williams and Webster - are still on the outside looking in. The Hawks are seventh on the list of others receiving votes, while the Gorloks are not listed on a top-25 ballot.

Games to Watch
Tonight: No. 11 Amherst vs. Babson
Tonight: No. 23 St. John Fisher vs. Ithaca
Wednesday: No. 1 Hope vs. No. 4 Trine
Wednesday: No. 5 Simpson vs. Loras
Thursday: No. 20 Mary Hardin-Baylor vs. No. 22 Hardin-Simmons
>> Complete Poll

Men
Randolph-Macon (24), 14-1
Illinois Wesleyan, 14-2
Washington, Mo., 14-1
UW-Oshkosh, 15-2
UW-Platteville, 17-1
Marietta, 14-2
Yeshiva, 14-1
Christopher Newport (2), 17-2
St. Joseph's, Conn., 13-0
UW-La Crosse, 15-2
>> Rising: Mount Union (+6), Williams (+6)
>> Falling: Elmhurst (-7), Wesleyan (-5)
>> Welcome: Augsburg, Emory, Nazareth
>> Sayonara: Heidelberg, RPI, Case Western Reserve

Games to Watch
Tonight: No. 23 RPI vs. Ithaca
Wednesday: No. 2 Illinois Wesleyan vs. No. 19 Elmhurst
Wednesday: No. 5 UW-Platteville vs. No. 10 UW-La Crosse
Thursday: No. 21 Mary Hardin-Baylor vs. Hardin-Simmons

>> Worth Noting: Augsburg's men's and women's teams are a combined 26-5 overall and 23-0 in the MIAC.

>> Complete Poll
A MESSAGE FROM D3PLAYBOOK


A moment to say thank you to those who donated to D3Playbook during 2021. Your gift helps us offset the costs of operating the newsletter and enable us to continue to provide the quality you have come to expect. Join them today.

STREAMING
4.
Watchlist
MBB: RPI at Ithaca, 5 p.m. EST
The Engineers (12-2, 6-1) and the Bombers (10-5, 6-2) meet in a Liberty League tussle along the shores of Lake Cayuga. Watch
WBB: North Central, Minn. at Bethany Lutheran, 7 p.m. CST
First place is on the line in the UMAC when the Vikings (11-6, 6-0) and the Rams (14-1, 4-1) square off in Mankato. Watch
TRANSACTIONS
5. Comings and Goings
1 THING
6. Court vs. Affirmative Action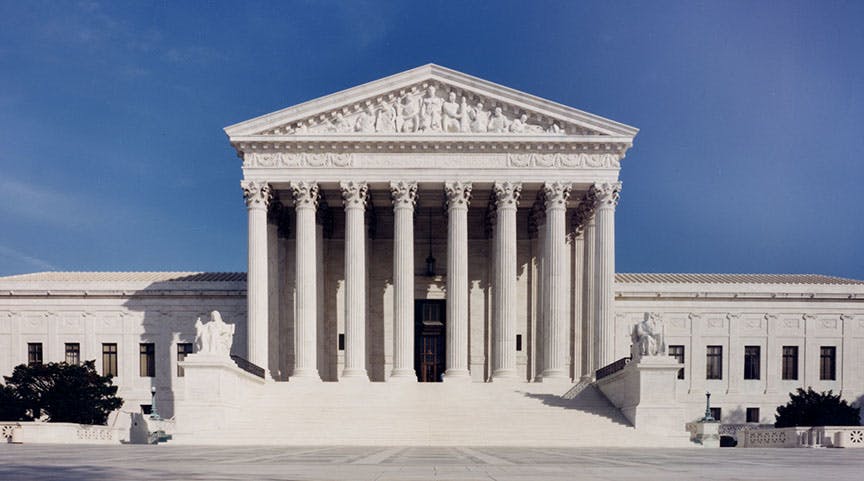 "The Supreme Court will hear a pair of challenges to affirmative action on college campuses, the justices announced.
Why it matters: Ending race-based preferences could significantly alter the racial composition on U.S. college campuses.
The challenges against Harvard and the University of North Carolina argue their admissions processes discriminate against Asian American applicants.
Lower courts rejected the claims, pointing to decades of high court rulings affirming the use of race in college admissions. The schools have denied their processes discriminate.
Between the lines: The last Supreme Court decision on race-based admissions was in 2016, before former President Trump added three conservatives to the court."
Go deeper: Affirmative action on campus is endangered.
- courtesy of Axios
Copyright © 2022, D3Playbook.com All rights reserved.