written by STEVE ULRICH
your must-read briefing on what's driving the day in NCAA Division III
>> Good Monday morning. It's Bubble Wrap Appreciation Day. Enjoy responsibly

>> Today's Word Count: 1,257 or just five minutes

>> Thanks for reading D3Playbook. I hope you enjoy our daily get-together over DIII. Share with a friend or colleague as we strive for 1,900 subscribers.

TOP STORY
1. NCAA Sets Transgender Policy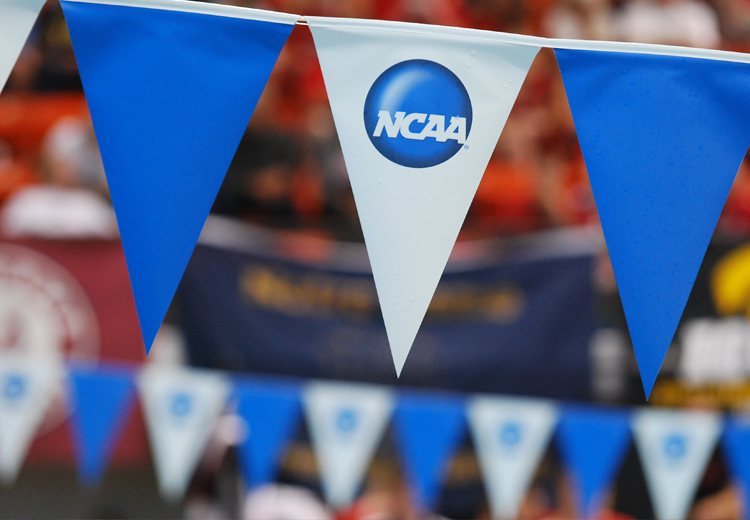 The NCAA sent member schools and conferences additional details on Friday about the implementation of a new transgender participation policy for college sports. The memo outlines relevant information and resources regarding Phase One of the new policy, which starts with the 2022 NCAA winter and spring championships.

To be eligible to compete in a 2022 NCAA winter or spring championship, a transgender woman's school must provide the following:
Medical Professional Hormone Suppression Confirmation Form (PDF), to be completed/signed by the treating professional confirming completion of at least one calendar year of hormone suppression (consistent with the 2010 NCAA Transgender Student-Athlete Participation Policy).
Laboratory results confirming that, as of a date that is not more than four weeks (28 days) prior to the first championship selection date in the applicable sport, the student-athlete's total serum testosterone level is within the allowable levels for the sport in which the student-athlete intends to compete.
Phase One of the updated transgender participation policy does not change eligibility requirements for a transgender man. Additionally, Phase One applies only to eligibility at 2022 NCAA winter and spring championships, not the regular season or conference championships.

>> Continue Reading
ALUMNI
2. From DIII to the NFL GM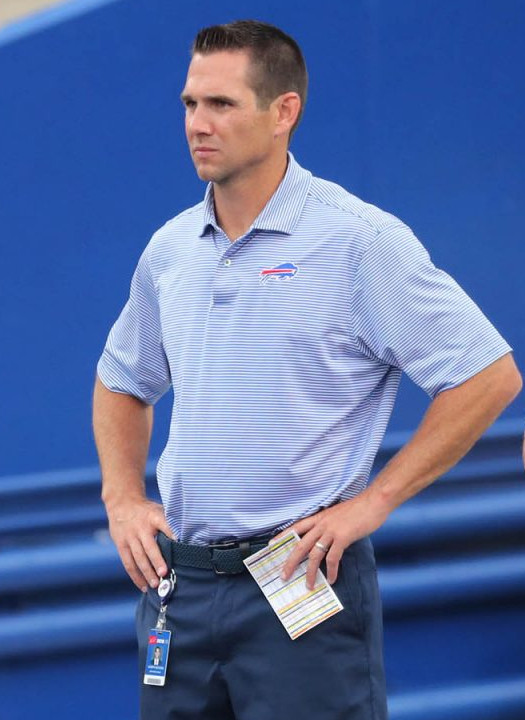 The New York Giants hired Joe Schoen, assistant general manager with the Buffalo Bills, as their general manager. He becomes just the fifth GM of the Giants in the past 41 years.

A communication major at DePauw, Schoen graduated in 2001. He was a three-year letterman in football (1997-2000) and quarterback as a freshman and wide receiver his final three years, serving as a captain during his senior season.

"(Head coach) Nick Mourouzis was huge at DePauw, not just football skills but how you can apply lessons that you learn in sports and football in life," Schoen told the South Bend Tribune.

>> Reality Check: Vic Carucci of the Buffalo News wrote, "In his final months before graduation in 2001, Schoen had an offer to work for Stryker, a medical technologies company based in Kalamazoo, Mich. It called for a base salary of $45,000 and a $4,000 signing bonus. [Brandon] Beane [now general manager of the Bills] was talking about an entry-level scouting position with the Panthers that would pay $10 an hour. 'I don't have a dollar to my name,' Schoen says. 'My buddies who are working for (Stryker) are telling me, 'After two years, if you're doing your job, you'll be making $200,000.'"

>> Seeing The Field: "Schoen knew he wanted to stay in sports after college," wrote Carucci. "When playing professionally didn't prove to be an option, he began exploring the possibility of working for an NFL team. Through a friend of a friend, his mother helped him get his foot in the door in 2000 as an intern with the Carolina Panthers, where he met Beane, a front-office executive prepping for the GM job he eventually landed with the Bills. Schoen started off in the Panthers' ticket office before Beane had him working in football operations."

>. Why it Matters: "Schoen, 42, along with Beane, acquired the large majority of the players fueling Buffalo's successful run, including quarterback Josh Allen, wide receiver Stefon Diggs, running back Devin Singletary, tight end Dawson Knox, linebacker Tremaine Edmonds and safeties Micah Hyde and Jordan Poyer."

>> Be Smart: Currently, eight of the 32 NFL general managers graduated from Division III institutions. Another - John Schneider with Seattle - earned his degree from St. Thomas (Minn.)
Bill Belichick, New England Patriots, Wesleyan
Nick Caserio, Houston Texans, John Carroll
Eric DeCosta, Baltimore Ravens, Colby
Brian Gutekunst, Green Bay Packers, UW-La Crosse
Jason Licht, Tampa Bay Buccaneers, Nebraska Wesleyan
Joe Schoen, New York Giants, DePauw
Tom Telesco, Los Angeles Chargers, John Carroll
Dave Zeigler, Las Vegas Raiders, John Carroll

>> Read More from 2019 DePauw feature
>> Go Deeper with this 2020 feature on the John Carroll to NFL connection that dates back to Don Shula '51.
A MESSAGE FROM D3PLAYBOOK


Thank you for considering a gift to D3Playbook. Your gift helps us offset the costs of operating the newsletter and enables us to continue to provide the quality you have come to expect. My heartfelt thanks to those who have already generously contributed. Join them today.

NEWS
3. Lightning Round
Williams senior Aidan Ryan set a Division III record in the indoor mile.
Track and Field
Aidan Ryan set a NCAA Division III record in the indoor mile at Boston U. on Sunday. The senior covered the distance in 3:56.88 to join Ramapo's Jeremy Hernandez (3:59.01) as the only DIII men to break the indoor 4-minute mark.

Basketball (M)
Concordia-Chicago (9-7) pulled off the weekend's stunner, downing No. 2 Illinois Wesleyan, 81-75, on the road in overtime. Brent Hatten scored 21 in one of the Cougars' biggest wins in program history.

Tough weekend for No. 3 Washington (Mo.) as the Bears dropped a pair of road tilts at NYU and Case Western Reserve. Look for the Spartans (15-2) to move into the top 25 this week after recording its first home win against WashU since 1989-90.

Unbeatens (1): Saint Joseph's, Conn. (16-0)

Basketball (W)
Alexis Sestric scored 16 points as Rochester (12-6) handed No. 7 New York U. its first loss of the season, 57-53.

Regan Freeland hit a game-tying three pointer at the buzzer to force overtime and No. 5 Simpson (17-1) was able to close out No. 12 Wartburg, 68-63.

Unbeatens (4): Christopher Newport (17-0), Transylvania (16-0), Webster (15-0), Wisconsin Lutheran (15-0)

Ice Hockey (M)
George Sennott scored both goals as Salve Regina (12-5) blanked No. 10 Curry, 2-0. The Seahawks moved into a tie for first place in the CCC.

No. 5 St. Norbert (18-3) swept a weekend set from Trine to set up next weekend's NCHA showdown at top-ranked Adrian (20-1) The Knights set a program record with their 17th consecutive win.

Ice Hockey (W)
Suffolk (14-2) moved into a first-place tie in the CCC with a 4-3 triumph against No. 8 Endicott. Lily O'Neil made 47 saves for the Rams.

Unbeatens (1): MIddlebury (15-0)

Wrestling
Millikin 165 Bradan Birt was named the Most Outstanding Wrestler at Wheaton's 35-team Pete Willson Invitational. Big Blue head coach and Bradan's father, Ryan, won the same award in 1999. UW-Eau Claire captured the team title.

Swimming
STREAMING
5.
Watchlist

Here's a list of the games/matches/events that we are keeping an eye on tonight ... we hope.

WHKY: Suffolk at Endicott, 4 p.m. ET
The Rams (14-2, 9-2) and the No. 8 Gulls (11-4-1, 9-2-1) meet in game 2 of the weekend CCC set. Suffolk was a 4-3 winner on Friday night. Watch
MBB: Mass-Dartmouth at Keene State, 6 p.m. ET
It's a showdown for first place in the Little East between the Corsairs (14-2, 6-1) and the Owls (14-3, 9-1). Keene's Jeff Hunter (18.3) and UMD's Marcus Azor (17.6) are 4-5 in the LEC in scoring. Watch
WBB: Smith at Tufts, 7 p.m. ET
The Pioneers (15-1) and the Jumbos (15-2) meet in a non-conference matchup. Katelyn Pickunka averages 10.9 points and 7.9 rebounds for Smith., while Molly Ryan tops No. 8 Tufts at 16.8 ppg. Watch
Copyright © 2022, D3Playbook.com All rights reserved.