written by STEVE ULRICH
your must-read briefing on what's driving the day in NCAA Division III


>> Welcome to Thursday. The Boston Tea Party took place on this date in 1773. "No taxation without representation." Don't @ me D.C.

>> Today's Word Count: 1,241 > 5 minutes

>> More Numbers: 1,777 subscribers, 3,161 twitter followers.

>> Thanks for reading D3Playbook. Share us with a friend today. Let them know what they're missing.

TOP STORY
1. Hiring Leaders Better Than You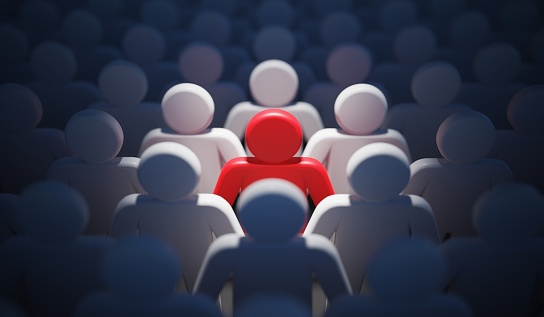 by Nathan O. Hatch, Chronicle of Higher Education

"As a university president for 16 years and a provost for nine, I witnessed time and again how the right leader can animate an academic program, financial office, athletic department, or medical center. In fact, I have never seen significant progress made in any part of a campus without a transformative leader. As the retired CEO and writer Lawrence A. Bossidy once said, "At the end of the day, you bet on people, not on strategies."

Yet you need strategies to find those talented senior administrators. I have long thought that hiring people better than myself was the key to good presidential leadership. But the task is anything but routine — it requires a lot of creative and unconventional strategies. Here are some that I've seen work:

Modify the position. What if the right senior leader comes along but the person doesn't quite fit the position you've advertised? Rather than lose the leader, alter the position to match the candidate.

Pay attention to their dreams. Allow candidates to think expansively about the promise of a new role. Understand their hopes and dreams — and the ways they might be frustrated in their current positions.

Hire for talent's sake. Sometimes you just see such talent that you commit to hiring a person without a clear sense of exactly what they might do.

Develop in-house expertise. The search for talented leadership also means being an active talent developer on your own campus. Sometimes that means removing barriers that thwart the potential of an emerging leader."
>>
Reality Check
: "The trouble is, most leaders — despite what they profess — do not strive to hire people better than themselves. Instead they follow hiring conventions and seem content to fill senior positions with good, but not particularly transformative, leaders."
>>
The Bottom Line
: "Leadership in higher education today has never been more challenging. This volatility stems from a variety of sources: severe financial strains, complicated issues of faculty governance, racial tension, debates about free speech and inclusion, competitive enrollment pressures, and a social-media environment in which any incident can explode into a public-relations firestorm."
>>
The Final Word
: "Finding tomorrow's leaders will require today's presidents and provosts to hire people more gifted than themselves."
>>
Continue Reading
Did you know
BlueFrame Technology
has advanced integrations with top automated cameras like the
Hudl Focus
? Showcase your teams and student-athletes with BlueFrame's full streaming service priced perfectly for D3 budgets….or use their
Production Truck
software to stream with your current provider. Step up your game this year and STREAM LIKE A PRO with BlueFrame.
Learn more today
!
NEWS
2. Pandemic Bonuses
by Jeremy Bauer-Wolf, Higher Ed Dive
Several colleges in recent months have provided bonuses to their employees as a way to signal appreciation for their work during the pandemic.

These bonuses have occurred at public and private colleges, including at prominent institutions such as the University of Michigan, Purdue University and Middlebury College.

While the payments might generate goodwill among staff, they are also far cheaper than traditional raises. Some colleges offering them have also increased salaries.
"Offering bonuses in lieu of raises is a common business practice, and one that can be more economical for employers. That's largely because bonuses are a one-time commitment instead of a recurring cost, Robert Kelchen, an educational leadership and policy studies professor at the University of Tennessee, Knoxville, said in an email.

This type of compensation can also help motivate employees and is "a nice gesture to make that doesn't lock in future spending," Kelchen said. He thinks bonuses will become more common in higher education because they recognize employees while preserving financial flexibility.

>> Yes, But: "But I would choose a $500 pay raise over a $1,500 bonus every time," Kelchen said.

>> Of Note: "Middlebury College, a nonprofit institution in Vermont, last month announced $1,500 bonuses for employees eligible for benefits who started before July 1, as well as two extra days off. And in Iowa, trustees at Cornell College collectively donated about $350,000, ensuring many of the private nonprofit institution's employees would each receive a $1,350 bonus. The college paid the bonuses in October."

>> Read More
WRESTLING
3. Cardinals Top Ranking

The National Wrestling Coaches Association (NWCA) released their second set of NCAA Division III Regular Season rankings. The tournament team rankings were reshuffled as North Central made the jump from ninth place all the way to the top spot.
North Central, Ill.
Wartburg
Wisconsin-La Crosse
Loras
Wabash (tie)
John Carroll (tie)
Augsburg
Coe
Coast Guard
Stevens
>>
Complete Team Rankings
Top-Ranked Individuals
125: Sam Braswell, Averett
133: Robbie Precin, North Central, Ill.
141: Jimmy McAuliffe, Elmhurst
149: Brett Kaliner, Stevens
157: Kaidon Winters, RIT
165: Kyle Hatch, Wabash
174: Ben Sarasin, Chicago
184: Shane Liegel, Loras
197: Isaac Lahr, UW-La Crosse
285: Max Bishop, Wabash
>>
Complete Individual Rankings
A MESSAGE FROM D3PLAYBOOK


Won't you please consider making a gift to D3Playbook. Your gift will help us offset the costs of operating the newsletter and enable us to continue to provide the quality you have come to expect. My heartfelt thanks to those who have already generously contributed. Please join them today.

FEATURE
4. Coaching in a New Space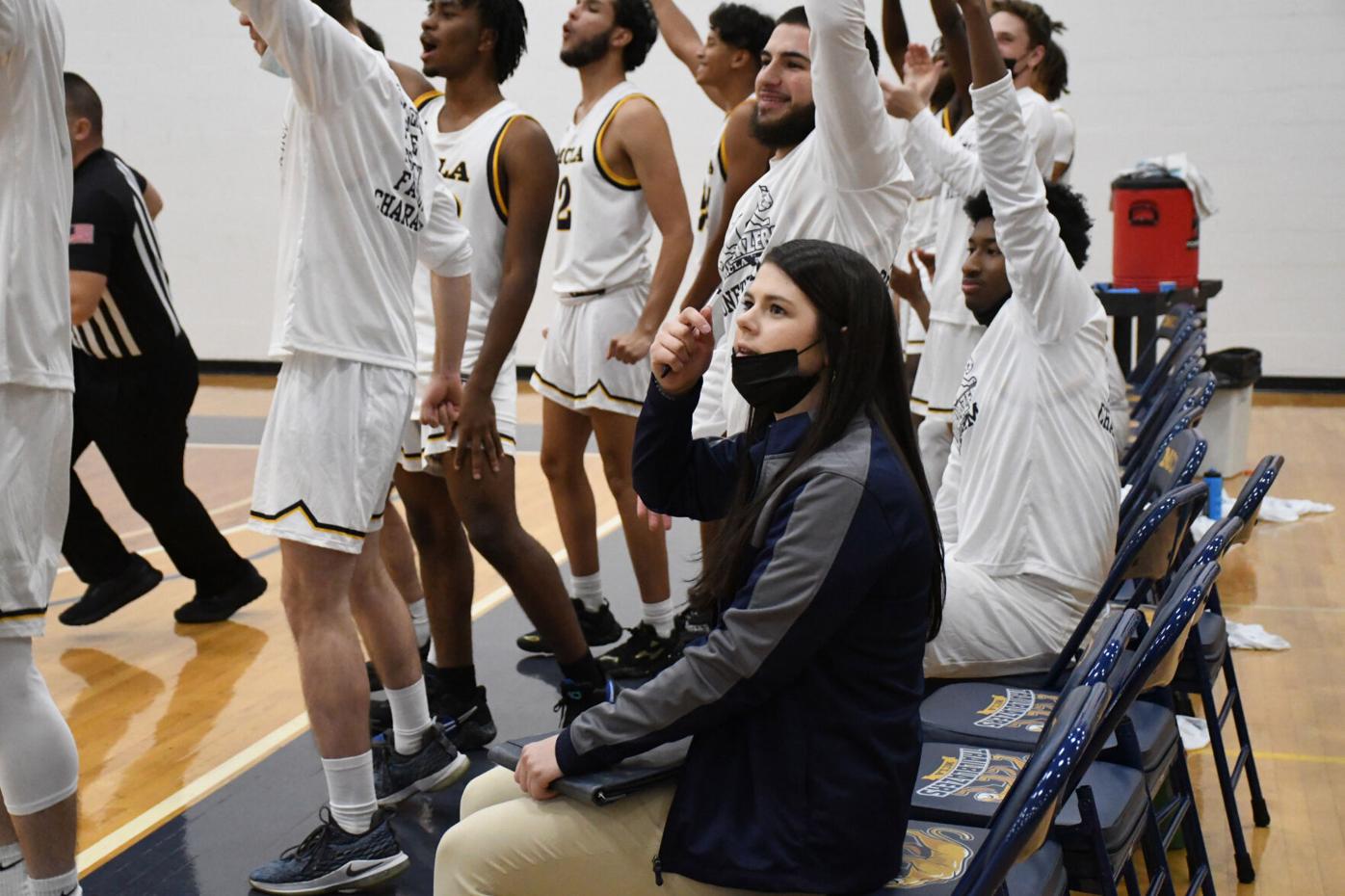 by Howard Herman, Berkshire Eagle | photo by Gillian Jones


"Courtney McLaughlin has been a familiar face around the Amsler Campus Center Gymnasium since she first arrived on the MCLA campus for the 2013-14 season.

However, even after so many years, she's in a new space in North Adams.

McLaughlin, a Pittsfield High School graduate who played and graduated from MCLA is now in her fourth year as an assistant coach at the school. She has, however, moved over from the women's team to the men's team, where she's Derek Shell's assistant.

"It doesn't feel a lot different than [coaching] the women," McLaughlin said. "[Practice] is faster, it's a little more intense. But so far, I'm really enjoying it."

>> Court Awareness: "MCLA men's coach Derek Shell said that she is the second McLaughlin family member he's had on his bench. Her older brother Kris, another former Pittsfield High School basketball standout, played for Shell and coached with him for a time. "When Coach Stock left and we tried to do something with both the men's and women's teams last year, a modified-type practice. Courtney was still around and she still wanted to coach. She and I joined forces for the men and the women during those limited sessions. As we continued to talk, we realized she would be a good fit for the men, if she was interested in doing it."

>> The Big Picture: "It's always going to be basketball at the end of the day, so that's how I try to think about it. I'm glad that women are making their way onto the staffs of men's teams," she said. "I guess I don't think too much about it right now."

>> The Key Stat: "She's a hell of a coach and she's really going to be a good one down the line."

>> Continue Reading
TRANSACTIONS
5. Comings and Goings
1 THING
6. Tweet of the Day
Copyright © 2021, D3Playbook.com All rights reserved.