written by STEVE ULRICH
your must-read briefing on what's driving the day in NCAA Division III


>> Happy Friday! Are we really just two weekends from Christmas?

>> Today's Word Count: 1,012

>> Thanks for reading D3Playbook. Would you be so kind as to send this to a friend and ask them to sign up for their own subscription?


TOP STORY
1. Gagliardi Trophy Finalists

photos by D3Photography, Mary Hardin-Baylor athletics

"Three quarterbacks, one wide receiver and a safety make up the five finalists for the 2021 Gagliardi Trophy, an award presented by Jostens to the most outstanding football player in NCAA Division III.

The Gagliardi Trophy, given annually since 1993, recognizes excellence in athletics, academics and community service. The award is named after the late John Gagliardi, Saint John's legendary Hall of Fame head football coach who retired in 2012 with 489 career victories, the most in college football history. Gagliardi passed away in October 2018 at the age of 91.

The finalists for the award:
Jefferson Fritz, Mary Hardin-Baylor, safety/punter/punt returner
Blaine Hawkins, Central, quarterback
Andrew Kamienski, North Central, wide receiver
Wyatt Smith, Linfield, quarterback
Gavin Zimbelman, Aurora, quarterback
The winner of the Gagliardi Trophy will be announced by
D3football.com
on Friday, Dec. 17, prior to the Amos Alonzo Stagg Bowl."
>>
All-Time Winners
: Mount Union (7), Saint John's (4), Wesley (2), Alma (1), Augsburg (1), Augustana (1), Coe (1), Dubuque (1), Elmhurst (1), Illinois Wesleyan (1), Linfield (1), North Central (1), Pacific Lutheran (1), Redlands (1), Trine (1), UW-Oshkosh (1), UW-Whitewater (1)
>>
By Position
: QB (15), RB (5), WR (4), LB (1), OL (1), SS (1)
FOOTBALL
2. Semifinal Preview














No. 1 North Central (13-0) at No. 4 Mount Union (13-0), 12:00 ET
Scoring Offense: NCC 57.2, MTU 47.7
Scoring Defense: NCC 11.1, MTU 11.9
Total Offense: NCC 574.6, MTU 532.7
Total Defense: NCC 231.6, MTU 224.5
Turnover Margin: NCC +3, MTU +5
Closest Game: NCC 20, Wheaton 7; MTU 35, Muhlenberg 29
No. 3 UW-Whitewater (13-0) at No. 2 Mary Hardin-Baylor (13-0), 3:30 ET
Scoring Offense: UWW 43.5, UMHB 50.2
Scoring Defense: UWW 11.3, UMHB 9.2
Total Offense: UWW 452.2, UMHB 478.5
Total Defense: UWW 257.5, UMHB 230.5
Turnover Margin: UWW +14, UMHB +10
Closest Game: UWW 13, UW-La Crosse 7; UMHB 34, Hardin-Simmons 28
A MESSAGE FROM BRIGHT CELLARS

Bright Cellars is a monthly wine club that matches you with wines you'll love.
Founded by two MIT grads (#whyD3)
who were intimidated by the vast and complex world of wine, Bright Cellars was created to help wine drinkers discover and learn about wine in a fun, interactive way.
Bright Cellars creates a wine experience tailored just for you. Based on an algorithm, wine selections are calculated to match your taste preferences. As you try the wines, you're encouraged to rate them on the website to fine-tune your taste profile even further. Your matches improve as the algorithm gets to know you better, making each shipment better than the last.
D3Playbook readers are invited to get 50% off
your first 6-bottle box from Bright Cellars. That's a $45 value. Each box will include a wine education card for each bottle that details servings temps, food pairings, background on the region and more.
Take
our 30-second quiz
to start your weekend right.
PHILANTHROPY
3. Hollins Receives $75M Gift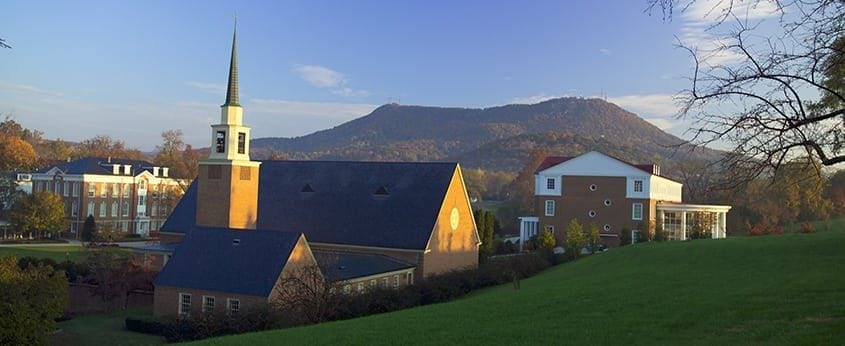 "Hollins University, one of the country's oldest institutions of higher education for women, announced today that it has received a $75 million gift from an anonymous alumna. This is the largest single gift in Hollins' history and the largest donation ever received by a women's college. In addition, it represents one of the largest single donations ever given to a college or university solely by a female donor, as well as one of the largest ever to a small liberal arts college.

The gift will establish the Levavi Oculos Endowed Scholarship Fund, which will exclusively fund scholarships and address undergraduate financial need for Hollins' undergraduate students. Unlike most major donations which become active at a future date or only over a long period of time, this gift will be provided in $25 million increments to the Hollins endowment over the next three fiscal years, beginning no later than June 30, 2022.

The first $25 million installment will establish the Levavi Oculos Endowed Scholarship Fund in support of scholarships for undergraduate students beginning in the fall of 2023. By the 2025-26 academic year, Hollins estimates that a minimum of 125 students – just under 20% of the current undergraduate student body – will benefit from this gift."

>> Quotable: "This gift is such a profound and powerful statement about the value of higher education for women," said President Mary Dana Hinton. "The transformational educational opportunities created by it will have a visible and sustained impact for generations of women to come at Hollins. Most of all, this generosity will enable future students who otherwise would not be able to attend college to access that opportunity."

>> Quotable II: The donor, a Hollins alumna, agreed: "Hollins' mission and the value of its enduring presence and direction as a progressive institution were the catalyst for my gift and the urgency of making the funds available immediately. It ensures Hollins can move forward, with confidence, as an institution committed to women and the liberal arts."

>> Read More
A MESSAGE FROM D3PLAYBOOK


Won't you please consider making a gift to D3Playbook. Your gift will help us offset the costs of operating the newsletter and enable us to continue to provide the quality you have come to expect. My heartfelt thanks to those who have already contributed. Join them today.

NEWS
4. Weekend Preview
Here's a list of the games/matches/events that we are keeping an eye on this weekend.

Basketball (M)
No. 3 Illinois Wesleyan at No. 8 Wheaton, Ill.
No. 6 UW-Oshkosh vs. North Central, Ill.
No. 9 Mary Hardin-Baylor at Hardin-Simmons
No. 13 UW-La Crosse at No. 16 Trine
Basketball (W)
No. 5 Wartburg at No. 12 Simpson
No. 10 DePauw vs. Oberlin
No. 17 East Texas Baptist at LeTourneau
No. 20 Baldwin Wallace vs. Marietta
Ice Hockey (M)
No. 2 Adrian vs. No. 9 Wilkes
No. 4 Hobart at No. 15 Trinity
Ice Hockey (W)
No. 3 Elmira vs. No. 4 Plattsburgh State
No. 6 Gustavus Adolphus at No. 5 UW-River Falls
No. 8 Adrian at No. 10 Norwich
Wrestling
No. 10 Johnson and Wales vs. No. 15 Coast Guard
No. 11 UW-Oshkosh vs. No. 13 UW-Whitewater
TRANSACTIONS
5. Comings and Goings
1 THING
6. Emoji Stability
Copyright © 2021, D3Playbook.com All rights reserved.