written by STEVE ULRICH
your must-read briefing on what's driving the day in NCAA Division III
>> Hello Tuesday. 80 years ago today ... Pearl Harbor. A day that will live in infamy.

>> Today's Word Count: 1,135. Or as we like to think about it, less than five minutes.

>> Thanks for reading D3Playbook. Share us with a friend, colleague or supervisor today. Let them know what they're missing.


TOP STORY
1. Constitution Committee Update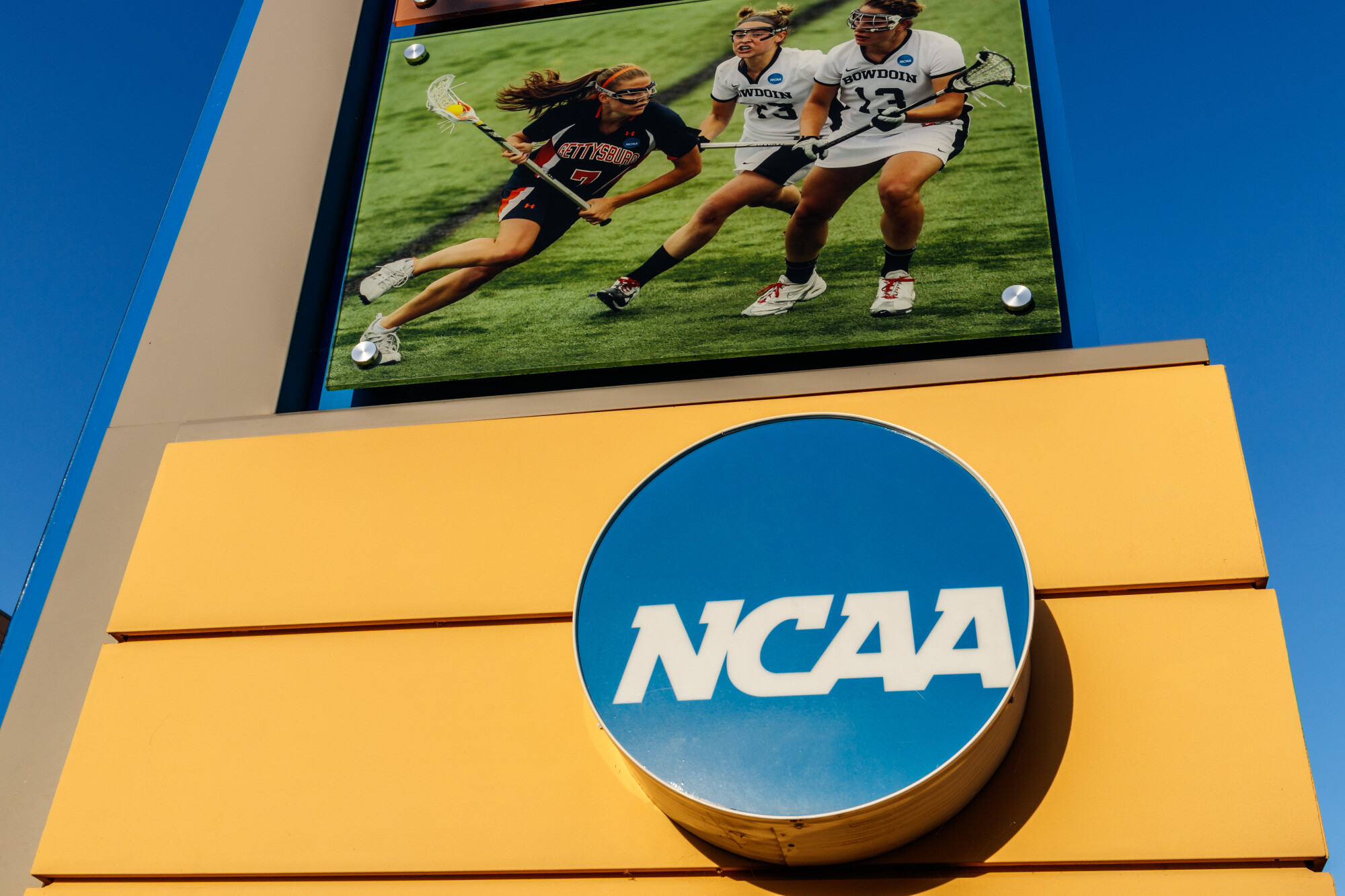 The NCAA Constitution Committee has gathered the input from the survey sent to every voting delegate at the Special Convention, designed to get more detailed membership feedback on the latest draft.

Based on the input, the Committee will provide a revised draft following the timeline below.

Dec. 7–10: Division III specific feedback sessions include the following:
Dec. 7: National Association of Division III Athletics Administrators.
Dec. 8: Division III Faculty Athletics Representatives.
Dec. 10: Division III Commissioners Association.
Dec. 10: Management and Presidents Councils with Presidents Advisory Group.
Dec. 12-14: Constitution Committee reviews feedback and finalizes its recommendations.

Dec. 15: Constitution Committee provides its final recommendations to the Board of Governors.

Jan. 20: Association-wide vote on the new NCAA constitution at the 2022 NCAA Convention.

Results from the Post-Convention survey.
39 percent of DIII delegates responded.
3 percent felt that they could support the draft as written, while 23 percent stated it would need major revision to support
44 percent "agreed" or "strongly agreed" that the draft of the Constitution provided appropriate flexibility for the Association and its divisions to respond to the challenges and opportunities it will face within the next 10-15 years.
Comments
"We agree that the student-athlete representation (on the Board of Governors) is very valuable and should carry significant weight; however, we are concerned that a recently graduated student has the same voting power as the entirety of Division II as well as the entirety of Division III. We would suggest adding another voting member to each of the divisions." – Ohio Athletic Conference

"While the introduction of the conference as an entity is a vast upgrade and reflection of the real world of college athletics, expecting Division III to embrace this model and what ever will go along with it CANNOT be accomplished or supported until an appropriate budget is put in place." – USA South Athletic Conference

"Division 3 is not asking for more of Division 1's revenue. Division 3 is calling out the fact that our membership is larger than Division 2, and that Division 2 also brings in zero revenue. We don't want D1's money -- we want equity with D2 […] we'd like D2 to agree to part with some of their funding in a show of good faith." – New England Women's and Men's Conference

>> The Final Word: "The transfer of power and oversight from the association to the divisions and conferences and the concerns raised by D3 institutions and conferences - highlights the disconnect between resources across the membership. The typical D3 conference is staffed by 2, maybe 3, people. Many admins at the D3 level wear multiple hats (vs designated SWA, Compliance Officer, ADID, Health Care Administrator). This transfer of support, responsibility, accountability will put a tremendous stress on D3 conferences and institutions." – North Coast Athletic Conference

>> Continue Reading
A MESSAGE FROM BLUEFRAME TECHNOLOGY

Did you know BlueFrame Technology has advanced integrations with top automated cameras like the Hudl Focus? Showcase your teams and student-athletes with BlueFrame's full streaming service priced perfectly for D3 budgets….or use their Production Truck software to stream with your current provider. Step up your game this year and STREAM LIKE A PRO with BlueFrame. Learn more today!


BlueFrame Games We're Watching Today


Basketball (W): Williams (4-4) at Smith (6-1), 6:45
Ice Hockey (M): Plymouth State (7-1-1) at Mass-Boston (6-4-1), 6:45
Basketball (M): Western Connecticut (6-2) at Mass-Boston (3-3), 6:50

STUDENTS
2. SAAC Recap

The Division III Student-Athlete Advisory Committee met on November 14-15. Megan Koch, the DIII student-athlete representative to the Constitution Committee, provided updates on the Special Convention and solicited input from the SAAC.

Colorado College's Koch was named chair for the DIII SAAC, while Vaish Siddapureddy of Pomona-Pitzer was selected to be the vice chair. Both will begin their terms following the 2022 NCAA Convention.

The SAAC reviewed the Convention proposals and took official positions on all nine DIII proposals.

Also,
Committee members shared ideas in ways to better the communication with their associate peers.
SAAC member Abigail Newkirk and NCAA staff member Brynna Barnhart provided an update on the Decade of Inclusion interviews, ultimately seeking participation
After a year-long discussion, the NCAA SAAC logo has been finalized and was distributed amongst the committee

>> Read More
WATER POLO
3. Pool Kings
The Pomona-Pitzer men's water polo team earned a thrilling 13-12 overtime victory over Claremont-Mudd-Scripps to secure the 2021 USA Water Polo Division III College Men's Water Polo national title on Sunday afternoon at Haldeman Pool.

Benjamin Sasaki led Pomona-Pitzer with four goals, while Sam Sasaki and Noah Sasaki followed three and two goals, respectively. Kellan Grant finished 17 saves in the winning effort. Christian Pang led CMS with four goals.

With the win, Pomona-Pitzer, the 2021 SCIAC regular season and SCIAC postseason tournament champions, earns its first Division III national title and concludes the season with a 26-8 overall record. CMS finishes as the national runners-up for the second consecutive season and caps its campaign at 17-12.

Semifinals
Pomona-Pitzer d. MIT, 13-7
Claremont-M-S d. Johns Hopkins, 15-10

>> Continue Reading
A MESSAGE FROM D3PLAYBOOK


Won't you please consider making a gift to D3Playbook. Your gift will help us offset the costs of operating the newsletter and enable us to continue to provide the quality you have come to expect. My heartfelt thanks to those who have already generously contributed. Join them today.

SOCCER
4. Making Coaches' Voices Heard

by Dan Woog, Soccer America

"It's a coach's dream: Your team wins its NCAA tournament semifinal match. You are one game away from a Division III national championship.

All four D-III semis -- men's and women's -- are played on the same day, at the same site. Because yours was the last one scheduled -- and preceding games went to overtime, even penalty kicks -- you don't get off the field until nearly midnight.

Your players still must eat, get back to the hotel, come down from their adrenaline high, sleep, and prepare for the finals. Which -- because this is Division III -- is less than 24 hours away. That's been the case for years. Trish Hughes says it's unhealthy, dangerous, and flies in the face of the NCAA's stated commitment to student-athletes -- and its own science too. She's trying to do something about it."

>> Situational Awareness: "The 2021 D-III national tournament was played last weekend in Greensboro, N.C., on consecutive days. (Meanwhile, the Division I women had two rest days. One more than usual as the NCAA accommodated BYU's refusal to play on a Sunday.) Christopher Newport lifted the D-III women's title with a 2-0 win over TCNJ in the final after 1-0 semifinal wins over Loras and Wesleyan, respectively. In men's D-III, all three games within two days went to overtime. Connecticut College beat Amherst in the final on a shootout after a 1-1 tie. In the semifinals, Connecticut College beat Washington & Lee, 2-1, and Amherst prevailed 1-0 over UChicago."

>> What They're Saying: "This is not an indulgence. It's common sense," Hughes says. "The NCAA holds coaches to high standards of professionalism. They say that student-athletes are paramount. When the national anthem is played before a final, there's no difference if it's a D-I or a D-III player standing there. This issue is not going away. We'll continue to advocate for this group of awesome athletes and coaches."

>> Continue Reading
TRANSACTIONS
5. Comings and Goings