written by STEVE ULRICH
your must-read briefing on what's driving the day in NCAA Division III


Won't you please consider making a gift to D3Playbook. Your gift will help us offset the costs of operating the newsletter and enable us to continue to provide the quality you have come to expect. My heartfelt thanks to those who have already generously contributed. Please join them today.


>> Welcome to Thursday. Hey hoop fans ... one more sleep.

>> Today's Word Count: 1,300 on the nose

>> More Numbers: 1,765 subscribers, 2,894 twitter followers

>> Thanks for reading D3Playbook. Share us with a friend today. Let them know what they're missing.


TOP STORY
1. Timeline for Change


"NCAA member schools and conferences on Wednesday received further details about the expected timeline of events that will guide the work of reshaping the governance of college sports.

In memos to Divisions I, II and III, NCAA divisional leadership shared the below key dates and a more detailed timeline.
Nov. 8: Constitution Committee delivers initial concepts to member schools.
Nov. 15: Each division discusses concepts at the Special Convention.
Nov. 15–20: Initial comment and feedback period by the membership.
Nov. 21–Dec. 5: Constitution Committee reviews feedback and modifies concepts for membership review.
Dec. 6–11: Second comment and feedback period by the membership.
Dec. 15: Constitution Committee provides final recommendations to the Board of Governors.
Dec. 15–Jan. 20: The Board of Governors, divisional bodies and member schools and conferences sponsor amendments to be discussed and voted upon.
Jan. 20: Members participate in the 2022 NCAA Convention and vote on a new NCAA constitution.
Jan. 20–August 2022: Each division reviews its rules and adopts changes in time for legislation to be effective Aug. 1 for the new academic year.
The timeline follows a message last week from Board of Governors chair Jack DeGioia and President Mark Emmert outlining the two steps required for the Association to transform its governance.

The first step concludes in January at the 2022 Convention with the vote on a new constitution. The second step includes the work of rewriting the rules for each division, which must be completed in time for the start of the new academic year by August 2022."

>> Decision and Voting Timeline

>> For more on the Constitution Committee, click here.
Did you know BlueFrame Technology has advanced integrations with top automated cameras like the Hudl Focus? Showcase your teams and student-athletes with BlueFrame's full streaming service priced perfectly for D3 budgets….or use their Production Truck software to stream with your current provider. Step up your game this year and STREAM LIKE A PRO with BlueFrame. Learn more today!
FEATURE
2. From JCU to NFL GM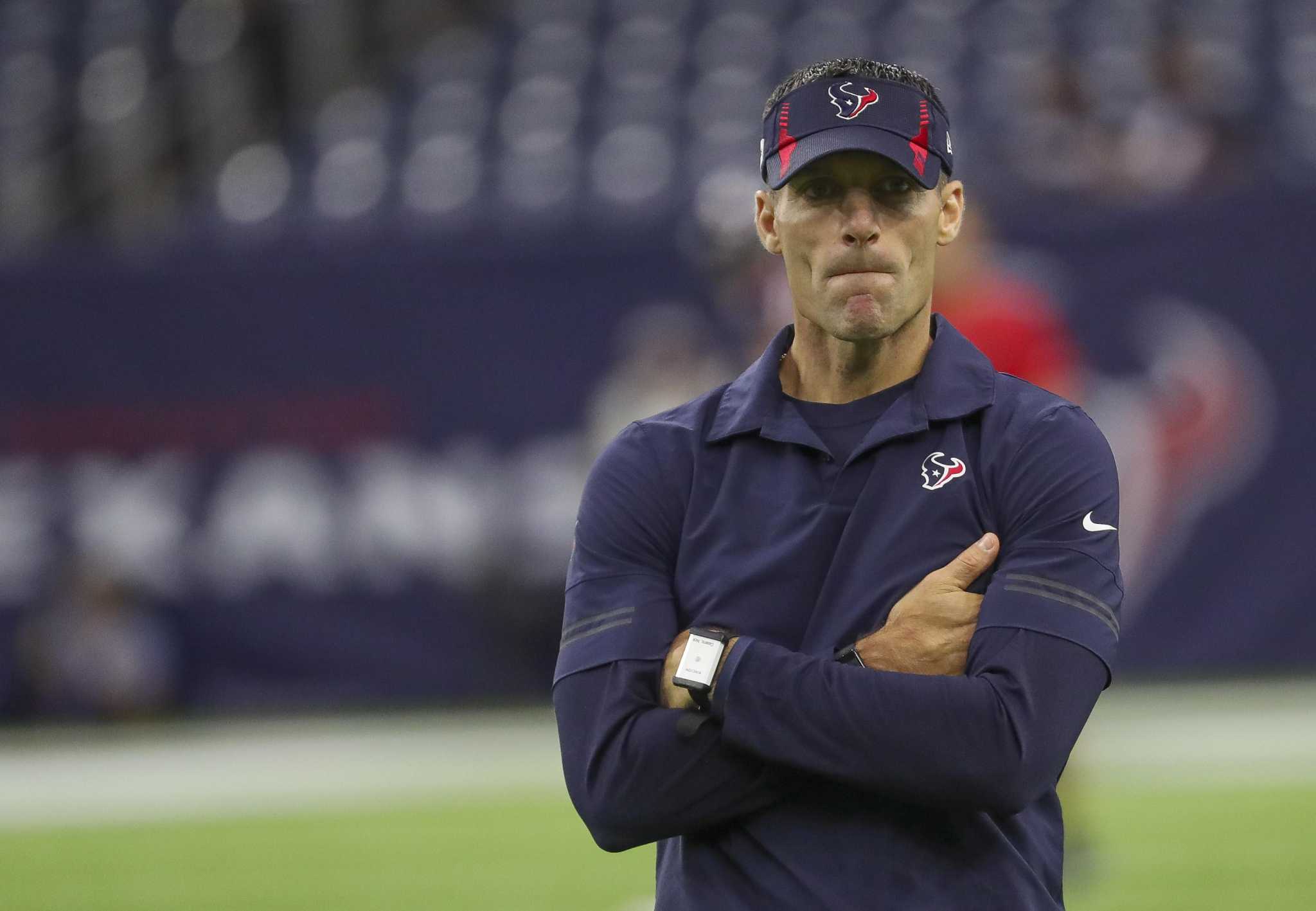 by Brooks Kubena, Houston Chronicle

"Come join the lecture. Take a seat, Scott Moore's just beginning. The professor's scratching his beard stubble, adjusting his glasses. His hand's almost muffling a breathy voice that echoes in this classic John Carroll University classroom.

Here, take the third row. Did you know Texans general manager Nick Caserio used to sit here? Scooch in. Tired? So was he. Between studying finance, bartending nights and weekends at Pizzazz and Chuck's and quarterbacking the Blue Streaks, it's a wonder Caserio didn't spend the entire fall 1995 semester passed out on this desk countertop.

This is Basic Corporate Finance. This is where Caserio acquired foundational theories for risk analysis, decision-making, asset management — concepts Moore agrees translate easily to managing pro teams and players.

Maybe that helps explain why John Carroll's football legacy began with Hall of Fame coach Don Shula and now comprises five current NFL executives."

>> Field Awareness: "He spent the 2001 season as a scouting department intern (with the New England Patriots). The next year, he broke down film and prepared scouting charts as a coaching assistant on Belichick's staff. He was an area scout the following season, was promoted to the director of pro personnel for three years, spent the 2007 season as New England's wide receivers coach, then was promoted again to director of player personnel in 2008, when Pioli left to be the Kansas City Chiefs general manager."

>> What's Next: "Caserio overhauled a Texans roster that now has 33 new players, made up mostly of inexpensive veterans and fringe players on one-year contracts, which is intended to foster a culture of competitiveness within a team that's now lost three of its first four games. The first-time general manager has been candid about Houston's "process-oriented" focus this season, and, despite the team's present failures on the field, Texans chairman and CEO Cal McNair placed his faith in Caserio again Wednesday, saying "he's going to do a great job for us."

>> What They're Saying: "And God's my witness, I looked at him and I said, 'Save that note, because one day Nick Caserio will be a general manager in the National Football League,'" says (Butch) Jones, a former head coach at Tennessee and Cincinnati. "And I really believed it at the time. Just when you come across certain people, you know they just have that mental horsepower. They have a charisma about themselves. They have a work-ethic about themselves. And that's what I saw in Nick Caserio."

>> Keep Reading
HIGHLIGHTS
3. Aces


It was a memorable day for Waynesburg's Luke Diel, as he carded a hole-in-one on the par-4, 308-yard fifth hole during Wednesday's first round of the Presidents Athletic Conference men's championship.

Diel used a three-wood for the ace. He finished the day with a 79 - good for T16 for the senior.





He'll have quite the story to tell when he shares with the rest of the PAC Student-Athlete Advisory Committee. After all, he's the group's vice president.

>> Complete Story
VOLLEYBALL

5. Hop On Top

Just some minor shuffling in spots 5-6-7 in this week's AVCA Division III women's volleyball poll.

VOLLEYBALL
Johns Hopkins, 19-0
Claremont-Mudd-Scripps, 15-0
Trinity, Texas, 19-2
Hope, 17-2
Wartburg, 20-0
Calvin, 18-2
Colorado College, 18-2
Mary Hardin-Baylor, 17-0
Wisconsin-Whitewater, 18-1
NYU, 16-0
>> Say Hello To: Tufts, Gustavus Adolphus
>> Unbeatens (6): Claremont-M-S, Johns Hopkins, Mary Hardin-Baylor, NYU, Plymouth State, Wartburg

>> Matches We're Watching This Weekend
No. 9 Wisconsin-Whitewater (18-1) vs. No. 21 UW-Stevens Point (19-4)
No. 13 Emory (15-3) vs. No. 18 Chicago (11-7)
No. 16 Southwestern (16-1) vs. Austin (17-4)
Babson (15-3) vs. Stevens (16-3)
>> Complete Poll
CROSS COUNTRY

6. Making Their Move

The Wisconsin-La Crosse women and Emory men made major moves to land in the top 10 of this week's USTFCCCA rankings.

Women
Johns Hopkins
Wartburg
Washington, Mo.
Claremont-M-S
Chicago
Williams
Dickinson
Wisconsin-La Crosse
Pomona-Pitzer
Geneseo
>> What We're Watching This Weekend
Augustana Invitational (6 teams): No. 2 Wartburg, No. 3 Washington (Mo.), No. 5 Chicago, No. 9 Pomona-Pitzer, No. 11 Calvin and No. 16 Hope
Connecticut College Invitational (10 teams): No. 6 Williams, No. 12 MIT, No. 13 Amherst, No. 15 Bates, No. 18 Tufts, No. 23 Middlebury, No. 25 George Fox, No. 26 WPI, No. 28 Wesleyan (Conn.) and No. 35 Brandeis
Oberlin Inter-Regional Rumble (5 teams): No. 17 Carnegie Mellon, No. 19 John Carroll, No. 22 Allegheny (Pa.), No. 23 Case Western Reserve and No. 34 Trine
Rowan Inter-Regional Border Battle (7 teams): No. 1 Johns Hopkins, No. 7 Dickinson, No. 10 Geneseo, No. 29 Lynchburg, No. 30 St. Olaf, No. 31 Rochester and No. 32 Haverford
>> Complete Poll


Men
Wartburg
Pomona-Pitzer
Williams
MIT
Geneseo
Claremont-M-S
John Carroll
Wisconsin-Whitewater
Emory
Washington, Mo.
>> What We're Watching This Weekend
Augustana Invitational (7 teams): No. 1 Wartburg, No. 2 Pomona-Pitzer, No. 10 Washington (Mo.), No. 12 North Central (Ill.), No. 14 Chicago, No. 22 Otterbein and No. 30 Calvin
Connecticut College Invitational (8 teams): No. 3 Williams, No. 4 MIT, No. 16 RPI, No. 18 Middlebury, No. 23 Bates, No. 28 Amherst, No. 32 Connecticut College and No. 34 WPI.
Oberlin Inter-Regional Rumble (5 teams): No. 7 John Carroll, No. 8 UW-Whitewater, No. 17 Carnegie Mellon, No. 19 UW-Oshkosh and No. 26 Case Western Reserve
Rowan Inter-Regional Border Battle (7 teams): No. 5 Geneseo, No. 13 Johns Hopkins, No. 20 Lynchburg, No. 21 Haverford, No. 24 St. Olaf, No. 33 Rowan and No. 35 Christopher Newport.
>> Complete Poll
TRANSACTIONS
7. Comings and Goings
Copyright © 2021, D3Playbook.com All rights reserved.