written by STEVE ULRICH
your must-read briefing on what's driving the day in NCAA Division III


Won't you please consider making a gift to D3Playbook. Your gift will help us offset the costs of operating the newsletter and enable us to continue to provide the quality you have come to expect. My heartfelt thanks to those who have already contributed. Join them today.


>> Happy Friday! Working for the weekend.

>> Today's Word Count: 1,093 makes for a 4 1/2 minute read

>> Thanks for reading D3Playbook. Would you be so kind as to send this to a friend and ask them to sign up for their own subscription?


TOP STORY
1. Three Named WOTY Finalists

by Lander Eicholzer, NCAA

"Nine former college athletes have been named finalists for the 2021 NCAA Woman of the Year Award.

The nine finalists — including three from each NCAA division — demonstrated excellence in academics, athletics, community service and leadership throughout their collegiate careers.

Finalists were selected from the Top 30 Woman of the Year honorees, made up of 10 women from each division. In 2021, schools nominated 535 graduating female student-athletes for this prestigious award.

At 7:30 p.m. Eastern time Tuesday, Nov. 9, the finalists and Top 30 honorees will be celebrated and the 2021 NCAA Woman of the Year will be announced during a virtual awards ceremony. The show will be streamed on the NCAA Twitter account and ncaa.org/woty."

Division III Finalists
Mikayla Bisignani, Johns Hopkins, Swimming and Diving; Outdoor Track and Field
Naomi Hill, North Central, Ill., Triathlon
Eka Jose, Washington, Mo., Track and Field
>>
Continue Reading
biographies of the Woman of the Year finalists, including excerpts from their personal statements in their nomination materials
BASKETBALL
2. Money Over Madness

by Myron Medcalf, ESPN.com

"As the collegiate landscape changes amid conference realignment and the NCAA's future remains in flux, West Virginia men's basketball coach Bob Huggins said it's time for the major conferences to split from the other schools and create their own postseason tournament, so they can control the sport's most significant financial stream.

"They're doing it in football," Huggins told ESPN at Big 12 media day. "Why wouldn't they do it? The presidents and athletic directors that have all the juice, why wouldn't they do it? Makes no sense why they wouldn't do it. I think it's more 'Why wouldn't they?' than 'Why would they?' And then, the other people, they can have their own tournament."

It's not the first time the idea has been discussed. Those against changing the 68-team NCAA tournament format in favor of the larger schools have often cited the thrill of watching the Cinderellas compete against more prominent programs."

>> Court Awareness: "In 2016, the NCAA signed an eight-year, $8.8 billion extension through 2032 with Turner Sports for the rights to the NCAA men's tournament. The bulk of the NCAA's annual revenue is attained through that TV deal. That's a problem, according to TCU coach Jamie Dixon, who is president of the National Association of Basketball Coaches board of directors."

>> Why It Matters: "Huggins said controlling the postseason tournament is a way for basketball to remain financially relevant in the future as college football's influence and footprint continue to grow. He said college basketball revenue, on many campuses, goes toward supporting football, while the NCAA makes the bulk of its money off its basketball tournament."

>> Quotable: "I don't know that we've done our best job with marketing and promoting and building on basketball, because really, the NCAA's only goal is to keep that NCAA tournament as their sole moneymaker, said Dixon."

>> Continue Reading
A MESSAGE FROM BRIGHT CELLARS

Bright Cellars is a monthly wine club that matches you with wines you'll love.
Founded by two MIT grads (#whyD3)
who were intimidated by the vast and complex world of wine, Bright Cellars was created to help wine drinkers discover and learn about wine in a fun, interactive way.
Bright Cellars creates a wine experience tailored just for you. Based on an algorithm, wine selections are calculated to match your taste preferences. As you try the wines, you're encouraged to rate them on the website to fine-tune your taste profile even further. Your matches improve as the algorithm gets to know you better, making each shipment better than the last.
D3Playbook readers are invited to get 50% off
your first 6-bottle box from Bright Cellars. That's a $45 value. Each box will include a wine education card for each bottle that details servings temps, food pairings, background on the region and more.
Take
our 30-second quiz
to start your weekend right.
SWIMMING
3. Preseason Poll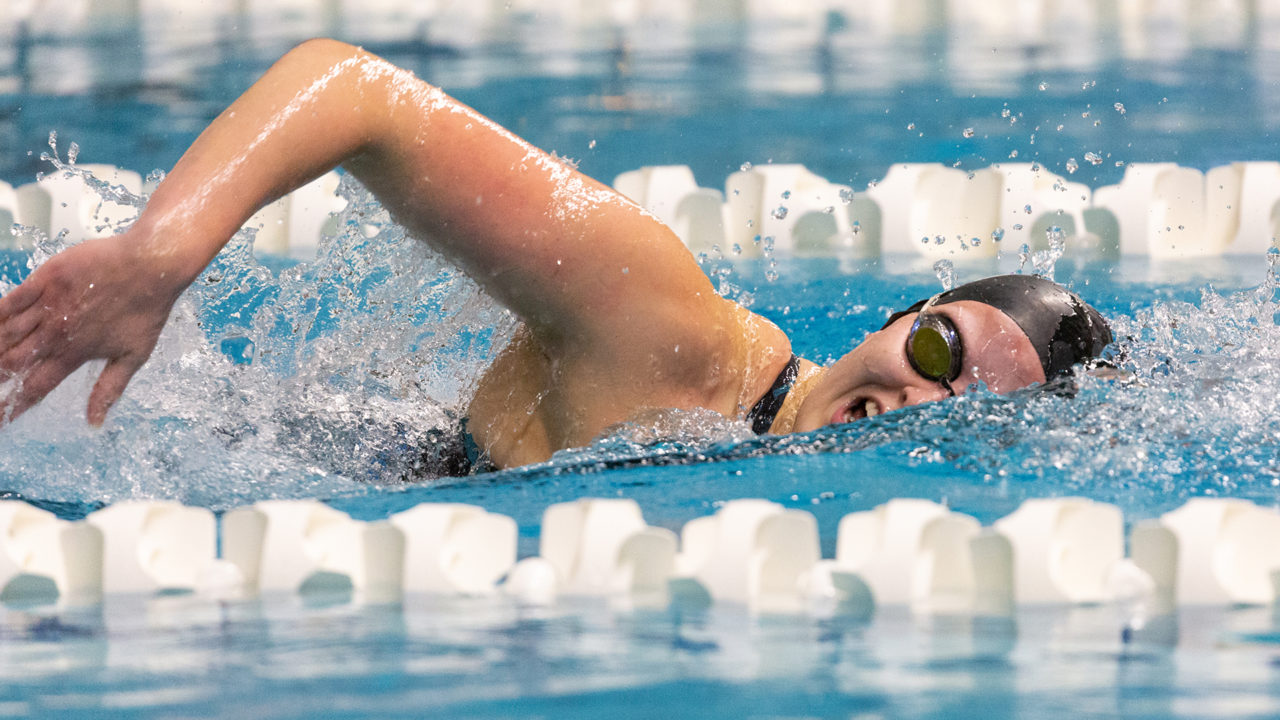 Men
Denison
Kenyon
Johns Hopkins
Emory
Chicago
MIT
Washington (Mo.)
NYU
Carnegie Mellon
Claremont-M-S

>> Conference Call: UAA (5), NESCAC (3), SCIAC (3), Centennial (2), Michigan (2), NEWMAC (2), NJAC (2), North Coast (2), Independent (1), Minnesota (1), Ohio (1), Skyline (1)

>> Complete Poll

Women
Kenyon
Emory
Denison
NYU
Chicago
Williams
Johns Hopkins
MIT
Tufts
Carnegie Mellon

>> Conference Call: NESCAC (5), UAA (5), Minnesota (3), Centennial (2), Michigan (2), North Coast (2), SCIAC (2), Independent (1), NEWMAC (1), NJAC (1), ODAC (1)

>> Complete Poll

FALL SPORTS
4. Undefeated, Untied

There are 34 undefeated and untied field hockey, football, soccer and volleyball teams in Division III entering the weekend, according to NCAA statistics.

Field Hockey (5): Johns Hopkins, Middlebury, Scranton, Washington and Lee, Wilson

Football (22): Birmingham-Southern, Central, Cortland, Delaware Valley, Gallaudet, Howard Payne, Ithaca, Lake Forest, Linfield, Mary Hardin-Baylor, Merchant Marine, Mount Union, North Central (Ill.), Saint John's, Susquehanna, Trinity (Conn.), Trinity (Texas), Union, Washington & Jefferson, Wesleyan (Conn.), Williams, Wisconsin-Whitewater

Women's Soccer (2): Christopher Newport, Scranton

Men's Soccer (1): Trinity (Texas)

Volleyball (4): Claremont-M-S, Johns Hopkins, Mary Hardin-Baylor, Wartburg
PREVIEW
5. Weekend Spotlight

Dede Carranza, Claremont-Mudd-Scripps

Here's a list of the games/matches/events that we are keeping an eye on this weekend.

Field Hockey
No. 1 Middlebury (13-0) at No. 9 Trinity (10-3)
No. 6 Rowan (11-2) at No. 17 Salisbury (9-5)
No. 8 Messiah (12-2) at Widener (12-3)
Scranton (13-0) at Moravian (11-2)
St. Joseph's, Maine (12-3) at Johnson and Wales (11-3)
Football
No. 3 UW-Whitewater (6-0) at UW-River Falls (5-1)
No. 5 Saint John's (6-0) at Gustavus Adolphus (5-1)
Endicott (6-1) at Salve Regina (6-1)
Catholic (5-2) at Merchant Marine (6-0)
Chapman (5-1) at Redlands (5-1)
Soccer (M)
Randolph-Macon (9-2-3) at No. 1 Washington and Lee (11-0-2)
No. 5 Montclair State (14-1-1) at Rowan (9-2-1)
No. 7 MIT (12-2-1) at No. 21 Babson (8-3-3)
Oneonta (9-2-2) at No. 9 Cortland (12-2-1)
No. 16 Chicago (9-4-1) at North Park (12-3)
No. 18 Calvin (13-2-2) at Hope (10-2-2)
Soccer (W)
No. 11 Hamilton (10-0-2) at No. 17 Wesleyan (10-1)
Bridgewater (12-1-2) at No. 25 Lynchburg (12-2)
Hardin-Simmons (10-2) at Mary Hardin-Baylor (10-2-1)
Sewanee (10-3-2) at Centre (13-1-1)
UW-La Crosse (12-2-2) at UW-Oshkosh (12-2-1)
Volleyball
No. 1 Johns Hopkins (22-0) vs. No. 12 Emory (17-3)
No. 2 Claremont-M-S (18-0) vs. No. 4 Hope (18-2)
No. 2 Claremont-M-S (18-0) vs. No. 6 Calvin (20-2)
No. 3 Trinity, Texas (23-2) vs. No. 7 Colorado College (22-2)
No. 6 Calvin (20-2) vs. No. 14 Ohio Northern (17-1)
No. 10 Juniata (20-1) vs. Wesleyan (14-2)
No. 18 MIT (20-1) vs. No. 24 Tufts (15-4)
TRANSACTIONS
6. Comings and Goings
1 THING
7. The Sword in the Sea
Nir Distelfeld, inspector for the Israel Antiquities Authority, holds the ancient sword. Photo: Israel's Antiquities Authority via AP

A scuba diver in the Mediterranean off northern Israel salvaged an ancient sword Saturday that experts say dates to the Crusaders.
The diver took the yard-long sword, estimated to be 900 years old, ashore and delivered it to government experts, AP reports.
The sword, encrusted with marine organisms, is apparently made of iron.
- Courtesy of Axios
Copyright © 2021, D3Playbook.com All rights reserved.