written by STEVE ULRICH
your must-read briefing on what's driving the day in NCAA Division III


Won't you please consider making a gift to D3Playbook. Your gift will help us offset the costs of operating the newsletter and enable us to continue to provide the quality you have come to expect. My heartfelt thanks to those who have already generously contributed. Please join them today.


>> Welcome to Thursday.

>> Today's Word Count: 908

>> More Numbers: 1,752 subscribers, 2,909 twitter followers

>> Thanks for reading D3Playbook. Share us with a friend today. Let them know what they're missing.


TOP STORY
1. Management Council Recap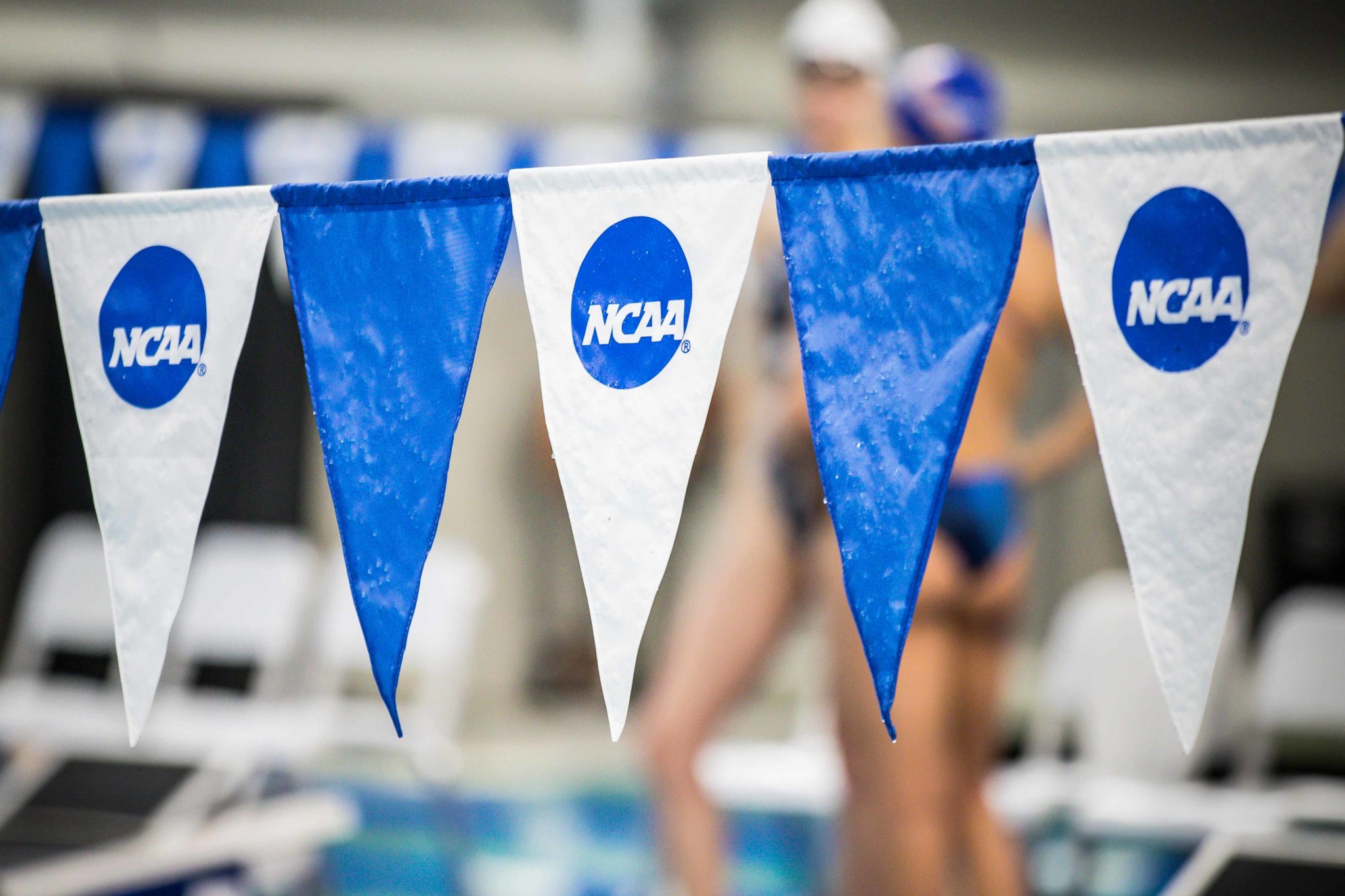 by Jeremy Villanueva, NCAA

"The Division III Management Council took formal positions on three of the six membership-sponsored legislative proposals to be voted on at the division's business session at the 2022 NCAA Convention in Indianapolis. The Presidents Council will take positions on the remaining three proposals at its meeting Oct. 27.

The council supported proposals to reduce the minimum number of conference members required for automatic qualification for Division III championships from seven to six and to reduce the minimum number of member schools required to form a single-sport conference from seven to six. The Council also supported adding equestrian as an emerging sport for women. The equestrian proposal was narrowly defeated at the 2020 Convention.

The Presidents Council will formally take positions on the remaining three membership proposals that would:
Use the NCAA Eligibility Center to certify the amateurism of international prospective student-athletes.
Measure seasons of eligibility for student-athletes by competition.
Allow institutions that sponsor a Division I sport to offer athletics aid to those student-athletes that participate in the Division I sport.
Also:
The Management Council approved funding to broadcast the 2022 Division III Women's Basketball Championship game.
The Division III Championships Committee also gave the Management Council an update on the decision to move the softball championship date formula one week later, effective with the 2023 championship, matching the dates of the baseball championship.
The council extended the 2022 application deadlines for the exploratory year, provisional membership and reclassifying membership from Jan. 15 to Feb. 15.
>>
Read More
Did you know BlueFrame Technology has advanced integrations with top automated cameras like the Hudl Focus? Showcase your teams and student-athletes with BlueFrame's full streaming service priced perfectly for D3 budgets….or use their Production Truck software to stream with your current provider. Step up your game this year and STREAM LIKE A PRO with BlueFrame. Learn more today!
ADMISSIONS
2. Amherst Eliminates Legacy Preferences

by Scott Jaschik, Inside Higher Ed

"Amherst College announced (yesterday) morning that it is eliminating the preference it has granted in admissions to legacy applicants.

Currently, 11 percent of Amherst students are legacies.

Amherst also announced that it would add to its financial aid program. Under the new policy, students from 80 percent of U.S. households would typically pay no tuition, and half would pay nothing for tuition, housing or meals.

Johns Hopkins University ended legacy admissions in 2019, and the Massachusetts Institute of Technology and California Institute of Technology do not use legacy admissions. However, most competitive private colleges do."

>> Quotable: "We want to create as much opportunity for as many academically talented young people as possible, regardless of financial background or legacy status," said Biddy Martin, president of Amherst."

>> Keep Reading
VOLLEYBALL
5.
Still The One

Only one change among the top 10 in this week's AVCA Division III women's volleyball poll.

VOLLEYBALL
Johns Hopkins, 22-0
Claremont-Mudd-Scripps, 18-0
Trinity, Texas, 23-2
Hope, 18-2
Wartburg, 22-0
Calvin, 20-2
Colorado College, 22-2
Mary Hardin-Baylor, 19-0
Wisconsin-Whitewater, 20-1
Juniata, 20-1
>> Unbeatens (4): Claremont-M-S, Johns Hopkins, Mary Hardin-Baylor, Wartburg

>> Assist Leaders: Sydney Schwitters (Northwestern) 11.27, Kirby McKinnon (Denison) 11.24, Carlie Craycraft (Otterbein) 11.12, Jenny Jenks (Colorado College) 11.09

>> Matches We're Watching This Weekend
No. 1 Johns Hopkins (22-0) vs. No. 12 Emory (17-3)
No. 2 Claremont-M-S (18-0) vs. No. 4 Hope (18-2)
No. 2 Claremont-M-S (18-0) vs. No. 6 Calvin (20-2)
No. 3 Trinity, Texas (23-2) vs. No. 7 Colorado College (22-2)
No. 6 Calvin (20-2) vs. No. 14 Ohio Northern (17-1)
No. 10 Juniata (20-1) vs. Wesleyan (14-2)
No. 18 MIT (20-1) vs. No. 24 Tufts (15-4)
>> Complete Poll
CROSS COUNTRY

6. Knights, Jays Stake Claims

The Wartburg men and Johns Hopkins women claimed their stake to the top spots in this week's USTFCCCA rankings.

Men
Wartburg
Pomona-Pitzer
Williams
MIT
Geneseo
John Carroll
Claremont-M-S
Wisconsin-Whitewater
Emory
North Central, Ill.
>> Notable: Head-to-head competition between top-5 teams was en vogue this past weekend, as No. 1 Wartburg and No. 2 Pomona-Pitzer squared off at the Augustana Interregional Invitational and No. 3 Williams lined up against No. 4 MIT at the Connecticut College Invitational. Each of the higher-ranked squads in those instances picked up wins by less than 10 points: the Knights beat the Sagehens, 39-46; the Ephs took down the Engineers, 37-43.

>> Complete Poll

Women
Johns Hopkins
Claremont-M-S
Pomona-Pitzer
Wartburg
Washington, Mo.
Williams
Chicago
Hope
Geneseo
Dickinson
>> Notable: Johns Hopkins, the unanimous No. 1, cemented its spot atop the index with a dominant victory at the Rowan Inter-Regional Border Battle this past weekend. The Blue Jays scored just 28 points in the 35-team meet thanks to placing its entire scoring lineup in the top-10. Johns Hopkins also saw its next two runners finish 11th and 14th, so they were all in the top-15.

>> Complete Poll
TRANSACTIONS
7. Comings and Goings
Copyright © 2021, D3Playbook.com All rights reserved.