written by STEVE ULRICH
your must-read briefing on what's driving the day in NCAA Division III


Won't you please consider making a gift to D3Playbook. Your gift will help us offset the costs of operating the newsletter and enable us to continue to provide the quality you have come to expect. My heartfelt thanks to those who have already generously contributed. Please join them today.


>> Welcome to Thursday. Happy 72nd birthday to the Boss - Bruce Springsteen! Glory Days indeed.

>> Today's Word Count: 1,344

>> More Numbers: 1,758 subscribers, 2,825 twitter followers

>> Thanks for reading D3Playbook. Share us with a friend today. Let them know what they're missing.

>> Team Record books in need of an overhaul? You know it. Send us an email and see what we can do for you.


TOP STORY
1. Poets Ink NIL Deal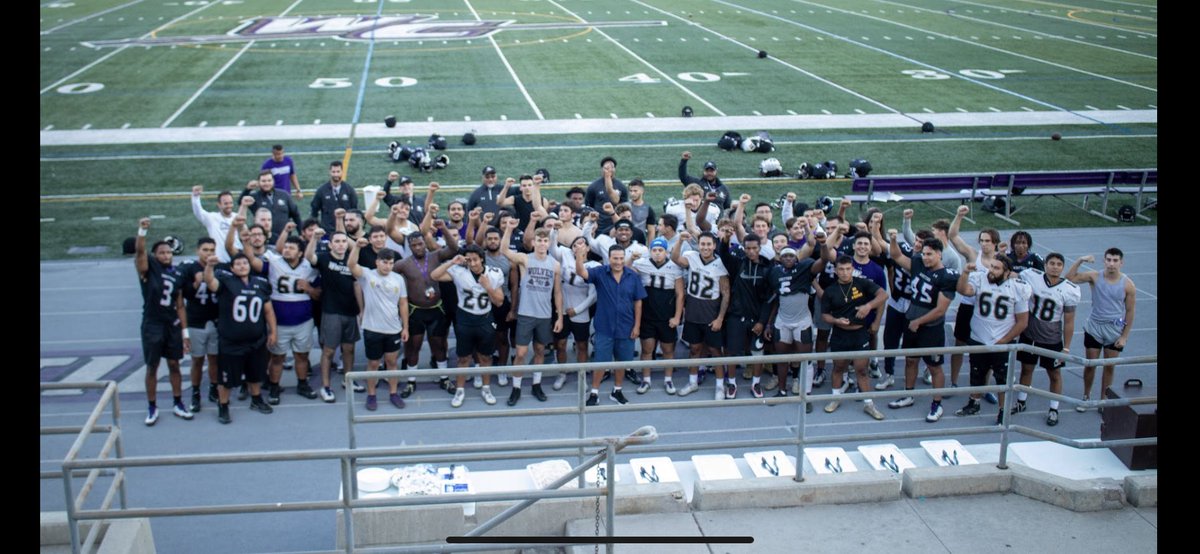 by Scotty Jenkins, GMTM

"It was only a matter of time before the benefits of Name, Image, and Likeness trickled down from the heights of Power 5 football and basketball to some of the little guys. But, even as more athletes signed deals late this summer, few believed the excitement of NIL would ever affect Division-III sports.

Until (last) Thursday night, when the Whittier College football program signed the first team-wide NIL deal.

A member of the Southern California Intercollegiate Athletic Conference, Whittier College is located just east of downtown Los Angeles. But the Poets' first Name, Image, and Likeness deal did not come from a production company or music label.

Instead, it came from the industry that has maybe collected the most signatures from college athletes so far: Food.

>> Court Awareness: "In exchange some sponsored tweets featuring the restaurant posted to the Poets Twitter account, Whittier Football will receive "catered food" and and players will get "some free meals."

>> Why It Matters: "While the reason for the deal comes from the team's brand and logo recognition in the area, the players themselves, not the university will be receiving the benefits. That was an aspect of the deal that really excited Tony Caljean, an Assistant Coach and Recruiting Coordinator, and Whittier head coach Mike Neale. The ability for these young athletes to be doing business on their own and seeing the benefits of their abilities off of the field."

>> Reality Check: "In a report published a few days ago, it was found that the average NIL deal for Division III athletes was only a tenth as valuable as the average Division I athlete's ($47 for D-III versus $471 for D-I)."

>> What They're Saying: "Division III is a little bit different than Division I and people might not recognize our players," Caljean said about the team-wide deal, "but they'll recognize our logo and stuff like that."

>> Go Deeper
The best and most reliable end-to-end live video streaming provider in college athletics is
BlueFrame Technology
. Join #BlueFrameNation and Stream Like a Pro with
special pricing for D3Playbook subscribers!
Learn more today!
NCAA
2. Constitutional Survey Results

"The Board of Governors Constitution Committee sought input from a broad base of experts and leaders to identify how the NCAA constitution should be transformed to best meet the needs of college athletes. More than 4,800 campus administrators and college athletes provided survey input and their viewpoints will inform the committee's work.

In November, the committee will submit a working draft of its proposals for membership feedback, which will be discussed at a special virtual convention Nov. 15. The final proposals will be provided to the NCAA Board of Governors by Dec. 15 and scheduled for votes in January by the full NCAA membership at the Association's national Convention in Indianapolis."

Highlights
Division I and Division II were more likely to recommend accountability be set at the national level for championships, health and safety, inclusion and equity, and sport-specific rules of play, while Division III respondents were more mixed between divisional and national accountability.

Approximately one-third of Division II and Division III leaders surveyed agreed that the current divisional structure needs to change. Comments included calls to increase the number of divisions (often calling for an expansion of Division I, or in some cases Division III)

Administrators in Division II and Division III voiced concern that they will be heavily impacted by the work of the Constitution Committee but will have little voice in the process. Many who expressed contentment with their current divisional model were wary of a constitutional overhaul. Among those who do want change, some noted that they would like to see greater equity in terms of divisional representation in decision-making and more revenue shared with Divisions II and III.

Read the NCAA Constitution Committee Survey Executive Summary of Findings
A MESSAGE FROM MORNING BREW
There's a reason over 3 million people start their day with
Morning Brew
— the daily email that delivers the latest news from Wall Street to Silicon Valley. Business news doesn't have to be dry and dense...make your mornings more enjoyable, for free.
Check it out today
.
BASKETBALL
3. NABC Asks for Feedback
"The NABC on Wednesday announced the formation of the NABC Division III Student-Athlete Development Coalition. The Student-Athlete Development Coalition features a diverse roster of NCAA Division III men's basketball players who will provide direct feedback on a variety of national issues to the NABC.

The NABC initially launched the program last season for Division I and is now expanding to engage all three NCAA divisions. The Division III Student-Athlete Development Coalition is comprised of one representative from each of the 10 Division III regions."

Members include
Marcus Juarez, University of Dallas
Owen Theune, Ripon College
MJ Barnes, Albion College
Sean Coman, Hendrix College
Blake Gearhart, Clarkson University
Barrett Lowe, Hunter College
Bryce Hopkins, University of Chicago
Jarron Flynn, Connecticut College
Daryl Costa, Springfield College
McKale Williams, Stevenson University
HONORS
4. Players of the Week
Volleyball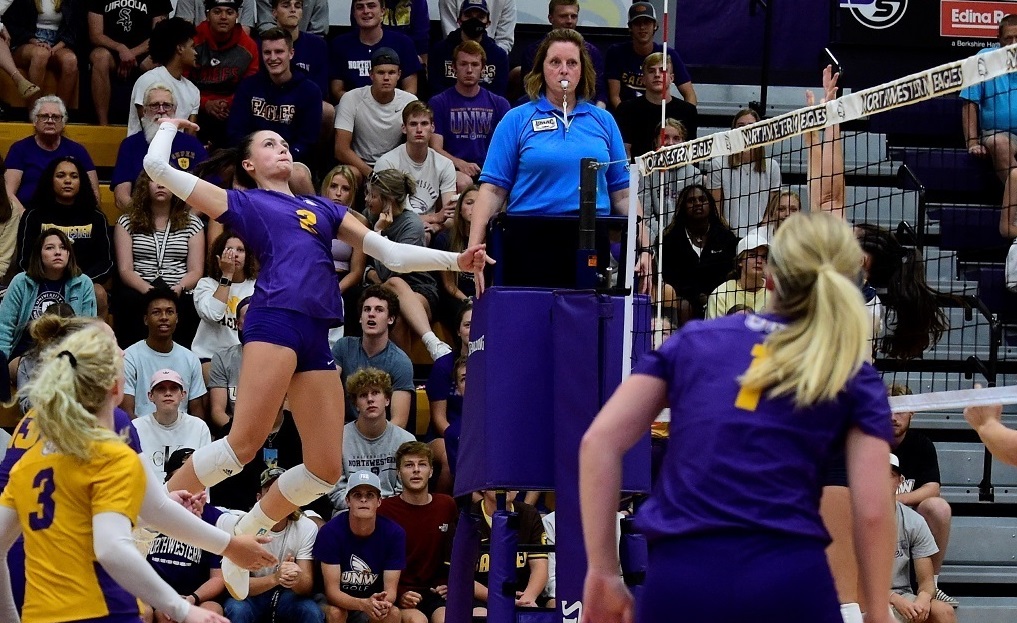 Northwestern freshman outside hitter Abby Glanzer was named the AVCA National Player of the Week. She averaged 5.06 kills per set on 81 kills and hit .305 to lead the Eagles to wins against Saint Benedict, Chapman and Cal Lutheran.

Field Hockey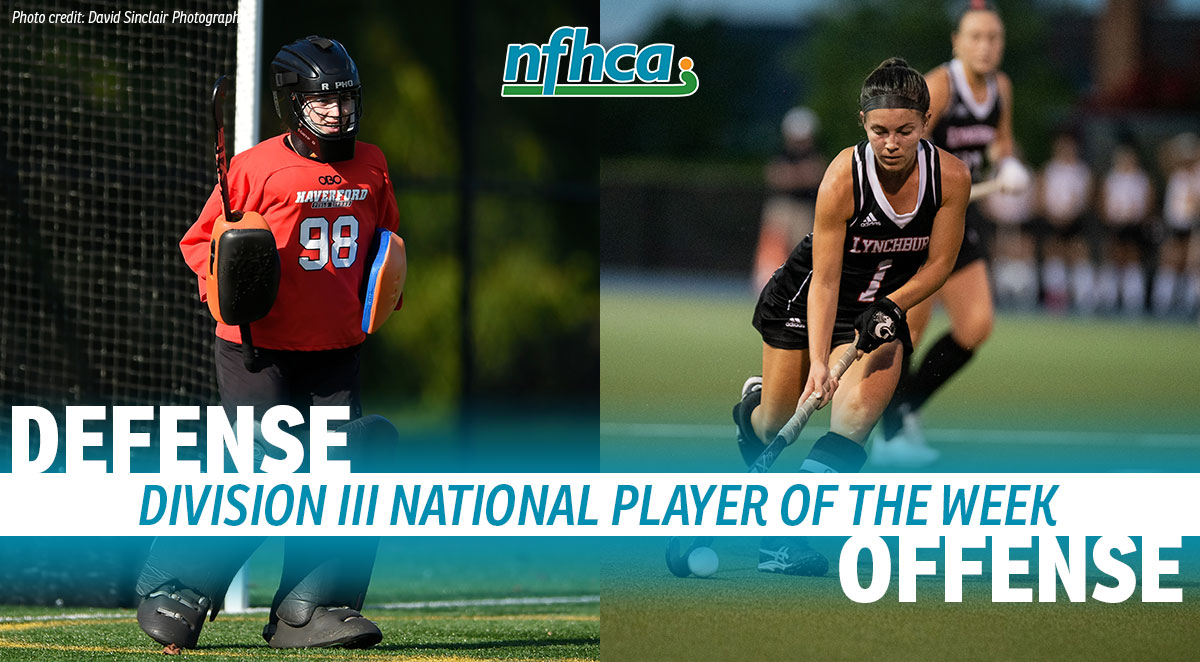 Haverford junior goalkeeper Hannah Roth was named the NFHCA Defensive Player of the Week. She totaled nine saves in wins against Elizabethtown and Rowan and posted a clean sheet in the shutout of the 10th ranked Profs.

Lynchburg graduate forward Jackie Lerro was tabbed as the NFHCA Offensive Player of the Week. She had two goals and two assists in the 4-3 overtime win against 15th ranked Ursinus, including the game-winning tally.

Soccer




Lycoming junior forward Bella Green was named the United Soccer Coaches National Women's Player of the Week. She scored four goals and assisted on four others in a 3-0 week for the Warriors.




Marymount first-year forward Leonardo Torres was selected United Soccer Coaches National Men's Player of the Week. He tallied four times and dished out three helpers in a 3-0 week for the Saints.
VOLLEYBALL

5. Hop on Top


The top four teams remained in place in this week's AVCA Division III coaches poll. Wisconsin-Whitewater and Wartburg made moves into the top 10.

VOLLEYBALL
Johns Hopkins, 9-0
Claremont-Mudd-Scripps, 7-0
Trinity, Texas, 9-1
Colorado College, 11-1
Calvin, 12-1
Emory, 10-2
Hope, 8-1
Wisconsin-Whitewater, 8-0
Mary Hardin-Baylor, 10-0
Wartburg, 12-0
>> Say Hello To: NYU, MIT

>> Matches We're Watching
No. 18 Southwestern (9-0) vs. No. 4 Colorado College (11-1), Fri.
No. 10 Wartburg (12-0) vs. Gustavus Adolphus (12-2), Fri.
No. 3 Trinity, Texas (9-1) vs. No. 4 Colorado College (11-1), Sat.
>> DYK: Johns Hopkins has a 44-match win streak. It is the fourth-longest streak in DIII history. Central holds the record by winning 60 consecutive matches from Oct. 17, 198 to Sept. 1, 2000.

>> Complete Poll

CROSS COUNTRY

6. Jays, Knights Hold No. 1 Spots

Changes were the name of the game in the USTFCCCA women's rankings this week, as seven of the top-10 and 30 teams overall shifted position. And on the men's side, 25 of the 35 teams moved on the ladder.

Women
Johns Hopkins
Wartburg
Chicago
Claremont-Mudd-Scripps
Washington, Mo.
MIT
Dickinson
Williams
Amherst
Bates
>> New to Top 10: Williams, Bates

>> Complete Poll


Men
Wartburg
Williams
Pomona-Pitzer
Geneseo
John Carroll
MIT
North Central, Ill.
Wisconsin-Whitewater
Claremont-M-S
Washington, Mo.
>> New to the Top 10: John Carroll, North Central, UW-Whitewater, Claremont-M-S

>> Complete Poll
Copyright © 2021, D3Playbook.com All rights reserved.