written by STEVE ULRICH
your must-read briefing on what's driving the day in NCAA Division III


Won't you please consider making a gift to D3Playbook. Your gift will help us offset the costs of operating the newsletter and enable us to continue to provide the quality you have come to expect. My heartfelt thanks to those who have already contributed. Join them today.


>> Welcome to Thursday.

>> Today's Word Count: 1,433 (about 6 minutes)

>> More Numbers: 1,751 subscribers, 2,756 twitter followers

>> Thanks for reading D3Playbook. Share us with a friend today. Let them know what they're missing.


TOP STORY
1. "I Just Keep Moving Forward"

by Joe Sager, D3sports.com / photo by Dennis Putian Photography

"The roar of the crowd, cheers of teammates and the pop of pads — football was back at Ortmayer Stadium on Saturday.

Nobody was more grateful for that more than La Verne's Cole Roberts.

The senior safety appeared on the Leopards' special teams and went in on defense late in the team's 42-0 win over Whitter. He was credited with one tackle in the program's first game since 2019. But, the stat that mattered the most to him — Games Played: 1.

That's a figure most doubted would ever happen for Roberts after a horrific car crash nearly left him unable to walk for the rest of his life."

>> Situational Awareness: "It was March 2020, and spring break had just started for La Verne's students. Roberts had decided to head back home for a while. After finishing his shift at a La Verne-area movie theater late on a Sunday night, he started the roughly 230-mile journey to the northwest to Paso Robles. Maybe an hour or so from home, the highway was shut down from an earlier accident, so Roberts was detoured to a different road through the desolate desert. Not long after, an oncoming car veered into the lane and hit Roberts' vehicle head-on."

>> Reality Check: "Roberts remained at the hospital for three weeks. In that span, he had six surgeries with multiple procedures to fix 17 broken bones in 27 places. All told, he's had nine surgeries and 22 blood transfusions. His last surgery was in December."

>> Yes, But: "Roberts made it his goal not only to walk again, but to be on the field for the Leopards for the opener of his senior season. "The doctors told me I was recovering faster than I was supposed to," he said. "I stood for the first time two months directly after the accident. I took my first steps three months exactly after the accident. I don't think it was doctor-recommended and I don't think my parents recommended it, either. But it was something I knew in my head I needed to do. I wanted to come back and play football."

>> Quotable: "People advised me not to come back. Coming back to football is the best thing for my body, though. I can get myself in great shape again. If I didn't have this goal, I don't know where my body would've been. I know there are some pains. But, if I didn't get through that pain initially, it probably would be there for the rest of my life. I think that I just need to keep going. I use that to help motivate others. If I can do this, you guys can do this. I just keep moving forward."

>> An Inspirational Story
The best and most reliable end-to-end live video streaming provider in college athletics is
BlueFrame Technology
. Join #BlueFrameNation and Stream Like a Pro with
special pricing for D3Playbook subscribers!
Learn more today!
COVID
2. Vaccination Nation

Here is an updated list compiled by The Chronicle of Higher Education of colleges and universities requiring students and/or employees to be vaccinated prior to returning to campus for the 2021 fall semester. There are 274 Division III institutions among the 1,019 identified by the Chronicle. Additions since last post are in red
California (13): Caltech, Cal Lutheran, Chapman, Claremont-Mudd-Scripps, La Verne, Occidental, Pomona-Pitzer, Redlands, UC Santa Cruz, Whittier
Colorado (1): Colorado College
Connecticut (8): Albertus Magnus, Connecticut College, Eastern Connecticut,

Mitchell

, Trinity,

U. of Saint Joseph

, Wesleyan, Western Connecticut
DC (2): Gallaudet, Trinity Washington
Georgia (3): Agnes Scott, Emory, Oglethorpe
Illinois (21):

Augustana

, Aurora,

Benedictine

,

Blackburn

, Chicago,

Concordia-Chicago

, Dominican, Elmhurst,

Eureka

,

Greenville

,

Illinois College

, Illinois Tech,

Illinois Wesleyan

, Knox, Lake Forest,

Millikin

,

Monmouth

, North Central,

North Park

,

Rockford

,

Wheaton

Indiana (4): DePauw, Earlham, Saint Mary's, Wabash
Iowa (1): Grinnell
Kentucky (3): Berea, Centre,

Transylvania

Massachusetts (36): Amherst, Anna Maria, Babson, Brandeis, Bridgewater State, Clark, Curry, Dean, Elms, Emerson, Emmanuel, Endicott, Fitchburg State, Framingham State, Lasell, Lesley, MCLA, MIT, Massachusetts Maritime, Mount Holyoke, Regis, Salem State, Simmons, Smith, Springfield, Suffolk, Tufts, UMass Boston, UMass Dartmouth, Wellesley, Western New England, Westfield State, Wheaton, Williams, WPI, Worcester State
Maine (10): Bates, Bowdoin, Husson, Maine-Farmington, Maine-Presque Isle, Maine Maritime, St. Joseph's, Southern Maine, Thomas, U. of New England
Maryland (9): Goucher, Hood, Johns Hopkins, McDaniel, Notre Dame, St. Mary's, Salisbury, Stevenson, Washington College
Michigan (2): Albion, Kalamazoo
Minnesota (11): Augsburg, Carleton, Gustavus Adolphus, Hamline, Macalester,

Minnesota Morris

, Saint Benedict, St. Catherine, Saint John's, St. Olaf,

St. Scholastica

,
Missouri (2): Washington U., Webster
Nebraska (1): Nebraska Wesleyan
New Hampshire (3): Colby-Sawyer, New England College, Rivier
New Jersey (15):

Centenary

, Drew, Fairleigh Dickinson, Kean, Montclair State, New Jersey City, Ramapo, Rowan, Rutgers-Camden, Rutgers-Newark, Saint Elizabeth, Stevens, Stockton, TCNJ, William Paterson
New York (56): Alfred, Alfred State, Bard, Baruch, Brockport, Brooklyn, Buffalo State, Canton, Cazenovia, CCNY, Clarkson, Cobleskill, Cortland, Delhi, Farmingdale State, Fredonia, Geneseo, Hamilton, Hartwick, Hilbert, Hobart William Smith, Hunter, Ithaca, John Jay, Keuka, Lehman, Manhattanville, Medgar Evers, Morrisville,

Mount Saint Mary

, Mount St. Vincent, Nazareth, New Paltz, NYU, Old Westbury, Oneonta, Oswego, Plattsburgh, Potsdam, Pratt Institute, Purchase, Rensselaer, Rochester, RIT, Sage, St. John Fisher, St. Lawrence, Sarah Lawrence, Skidmore, SUNY Maritime, SUNY Poly, Union, Utica, Vassar, Wells, Yeshiva, York
North Carolina (2): Brevard, Salem
Ohio (10):

Capital

, Case Western Reserve, Denison,

John Carroll

, Kenyon, Mount St. Joseph,

Oberlin

, Ohio Wesleyan,

Otterbein

, Wooster
Oregon (4): Lewis & Clark, Linfield, Pacific, Willamette
Pennsylvania (23): Allegheny, Alvernia,

Bryn Athyn

, Bryn Mawr, Cabrini, Carnegie Mellon, Chatham, Dickinson, Franklin & Marshall, Gettysburg, Gwynedd Mercy, Haverford, Immaculata, Juniata, Muhlenberg, Neumann, Rosemont, Scranton, Susquehanna, Swarthmore, Ursinus, Washington & Jefferson, Widener
Rhode Island (4): Johnson and Wales, Rhode Island College, Roger Williams, Salve Regina
Tennessee (3): Maryville, Rhodes,

Sewanee

Texas (1): Southwestern
Vermont (3): Castleton, Middlebury, Norwich
Virginia (14): Bridgewater, Christopher Newport, Eastern Mennonite, Hollins, Lynchburg, Mary Baldwin, Mary Washington, Marymount, Randolph, Randolph-Macon, Roanoke, Sweet Briar, Virginia Wesleyan, Washington and Lee
Washington (4): Pacific Lutheran, Puget Sound, Whitman, Whitworth
West Virginia (1): Bethany
Wisconsin (4):

Alverno

, Beloit, Carthage, Lawrence
A MESSAGE FROM EXTRA POINTS
Extra Points is a newsletter covering the off-the-field forces that shape college sports, from the P5 to the FCS to the NAIA. Everything from conference realignment, NIL marketplace updates, higher education finance and more falls under the Extra Points umbrella, with original reporting and analysis you won't find anywhere else.
Subscribe for free at
www.extrapointsmb.com
today.
SOCCER
3. Winningest Active Coaches
Listed below are the winningest active coaches in Division III women's soccer. Totals include wins at all programs entering the 2020 fall campaign.

325 Victory Club
Aliceann Wilber, William Smith, 593-137-59
Joe Russo, TCNJ, 535-66-44
Pete Felske, Wheaton (Ill.), 525-128-39
Todd Olsen, Lynchburg, 449-103-50
Scott Frey, Messiah, 420-24-29
Denise Lyons, Keene State, 392-183-38
Amy Reifert, Chicago, 380-138-51
Denise Dallamora, Brandeis, 378-274-72
Marcus Wood, Hardin-Simmons, 366-40-29
Pepe Fernandez, Maryville, 364-150-37
Mindy Quigg, Ithaca, 350-116-55
Phil Benne, Roanoke, 347-204-53
Sue Patberg, Emory, 337-146-59
Jim Tursi, Lewis & Clark, 337-180-52
Gail Murphy, Denison, 332-152-45
Neil Cunningham, Washington and Lee, 327-95-37
David Brown, Wooster, 326-172-55
Gail Mann, Nazareth, 325-144-58
Kanute Drugan, Texas-Dallas, 325-134-24
courtesy of NCAA
HONORS
4. Players of the Week
Volleyball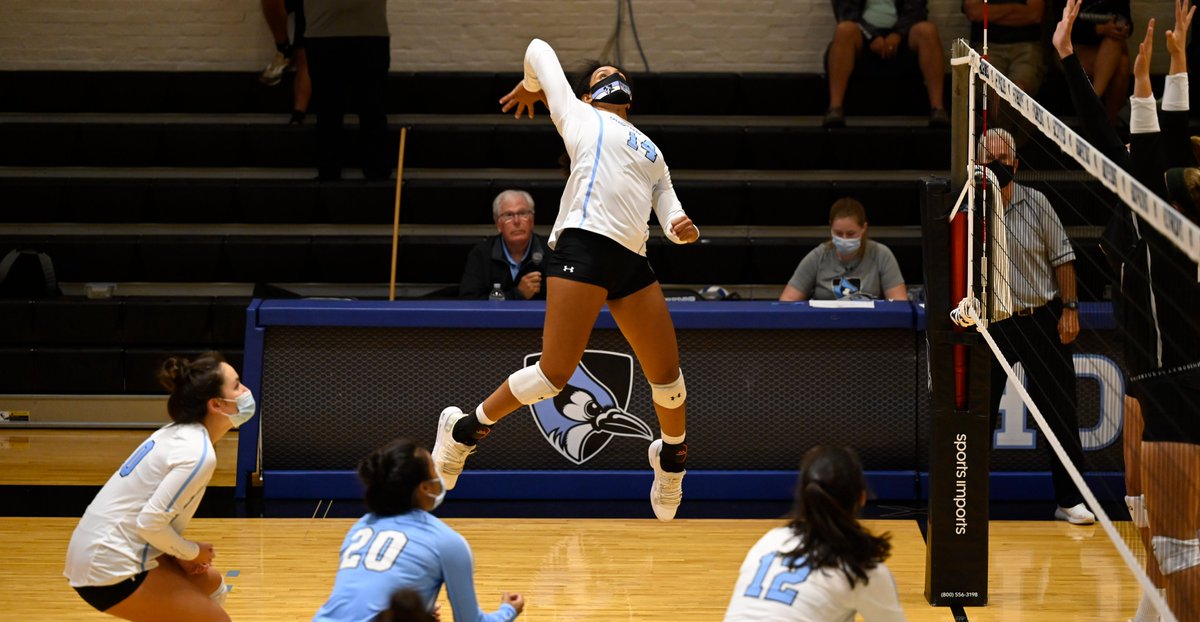 Simone Bliss, who led Johns Hopkins to a 3-0 record at the Bomber Invitational, is the Sports Imports/AVCA Division III Player of the Week. She posted 19 kills, 13 digs and had a .347 hitting percentage in the 3-1 win over #12 Juniata.

Field Hockey




Susquehanna junior goalkeeper Mackenzie Bross was named the NFHCA Division III Defensive Player of the Week. She posted a 0.50 goals-against average and a 92.3 save percentage in wins against #14 Christopher Newport and #5 Salisbury.

DeSales junior forward Tyra Wingle was selected as the Offensive Player of the Week. She tallied three goals and two assists in victories versus Moravian and Muhlenberg.

TRANSACTIONS
5. Comings and Goings
1 THING
6. Demise of the Paper Ticket


The benefits of digital tickets for fans range from convenience to security. For leagues, it comes down to one thing: data, Axios Sports editor Kendall Baker reports.
98% of NFL fans used mobile tickets during preseason games this summer, according to the league. That's up from 67% in 2019.
Thanks in part to ticket data, the NFL now has 120 million names in its centralized customer database, Sports Business Journal's Ben Fischer reports (subscription).

- courtesy of Axios

Copyright © 2021, D3Playbook.com All rights reserved.