written by STEVE ULRICH
your must-read briefing on what's driving the day in NCAA Division III

Won't you please consider making a gift to D3Playbook. Your gift will help us offset the costs of operating the newsletter and enable us to continue to provide the quality you have come to expect. My heartfelt thanks to those who have already contributed. Join them today.

>> Good morning ... it's Wednesday.

>> Today's Word Count: 836. An easy mid-week read.

>> Thanks for reading D3Playbook. Share us with a friend today. Let them know what they're missing.


TOP STORY
1. Men Giving Up on College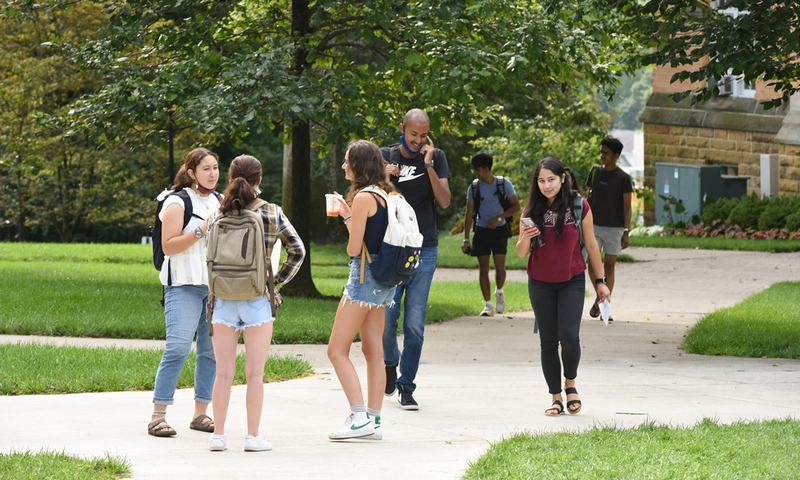 by Douglas Belkin, Wall Street Journal

"Men are abandoning higher education in such numbers that they now trail female college students by record levels.

At the close of the 2020-21 academic year, women made up 59.5% of college students, an all-time high, and men 40.5%, according to enrollment data from the National Student Clearinghouse, a nonprofit research group. U.S. colleges and universities had 1.5 million fewer students compared with five years ago, and men accounted for 71% of the decline.

This education gap, which holds at both two- and four-year colleges, has been slowly widening for 40 years. The divergence increases at graduation: After six years of college, 65% of women in the U.S. who started a four-year university in 2012 received diplomas by 2018 compared with 59% of men during the same period, according to the U.S. Department of Education.

In the next few years, two women will earn a college degree for every man, if the trend continues, said Douglas Shapiro, executive director of the research center at the National Student Clearinghouse."

>> Court Awareness: "American colleges, which are embroiled in debates over racial and gender equality, and working on ways to reduce sexual assault and harassment of women on campus, have yet to reach a consensus on what might slow the retreat of men from higher education. Some schools are quietly trying programs to enroll more men, but there is scant campus support for spending resources to boost male attendance and retention."

>> Why It Matters: "The gender enrollment disparity among nonprofit colleges is widest at private four-year schools, where the proportion of women during the 2020-21 school year grew to an average of 61%, a record high, Clearinghouse data show. Some of the schools extend offers to a higher percentage of male applicants, trying to get a closer balance of men and women."

>> Worth Noting: No college wants to tackle the issue under the glare of gender politics, said Jennifer Delahunty, a college enrollment consultant. The conventional view on campuses, she said, is that "men make more money, men hold higher positions, why should we give them a little shove from high school to college?"

>> Quotable: "If I was going to be a doctor or a lawyer, then obviously those people need a formal education. But there are definitely ways to get around it now," 18-year-old Daniel Briles said. "There are opportunities that weren't taught in school that could be a lot more promising than getting a degree."

>> Continue Reading

CONFERENCES
2. MAC Announces Forfeit Policy


The Middle Atlantic Conference (MAC) has announced a forfeit policy for conference contests that cannot be played as scheduled due to COVID-19.

The MAC forfeit policy goes into effect for fall sports conference contests that cannot be played due to COVID-19 factors applies as follows:

In fall sports with conference schedules and qualifying postseason events (football, field hockey, soccer, volleyball), conference contests that cannot be played due to COVID-19 become automatic forfeits for the team causing the cancellation.

The conference will continue to monitor the pandemic as the academic year moves into the winter and spring sport seasons. The policy is subject to change after the fall season.

>> Of Note: The MAC joins the SLIAC as conferences with forfeit procedures for COVID related postponements/cancellations.

>> Read More
A MESSAGE FROM EXTRA POINTS



Extra Points is a newsletter covering the off-the-field forces that shape college sports, from the P5 to the FCS to the NAIA. Everything from conference realignment, NIL marketplace updates, higher education finance and more falls under the Extra Points umbrella, with original reporting and analysis you won't find anywhere else.

Subscribe for free at www.extrapointsmb.com today.
POLLS
3. Trinity on Top

The first American Volleyball Coaches Association Division III regular-season poll is out with the Trinity University Tigers holding down the top spot.
Trinity, Texas 4-0
(tie), Emory, 5-0
(tie) Johns Hopkins, 3-0
Colorado College, 2-0
Carthage, 5-0
Claremont-Mudd-Scripps, 4-0
Hope, 3-0
Calvin, 5-1
Transylvania, 4-0
Berry, 2-0
SOCCER
4. Winningest Active Coaches

Listed below are the winningest active coaches in Division III men's soccer. Totals include wins at all programs entering the 2021 fall campaign.

300 Victory Club
Jay Martin, Ohio Wesleyan, 723-150-74
Skip Roderick, Elizabethtown, 548-162-68
Paul McGinlay, Trinity (Texas), 515-86-35
Joe Clarke, Washington (Mo.), 456-198-81
Jon Anderson, Babson, 416-189-74
Erick Baumann, Dominican, 414-102-38
Pepe Fernandez, Maryville, 390-169-37
Ralph Perez, Redlands, 387-196-61
Lenny Armuth, Drew, 367-130-50
Dan Perritano, Penn State Behrend, 355-163-42
Dave Brandt, Hope, 343-82-36
Bill Swartz, Pomona-Pitzer, 328-244-34
Shawn Griffin, Hobart, 309-168-52
Reece Olney, Puget Sound, 307-155-55
Brent Ridenour, Franciscan, 306-122-36
Kevin East, Rutgers-Newark, 303-160-29
courtesy of NCAA
A MESSAGE FROM THE DAILY UPSIDE

The Daily Upside is a business newsletter that covers the most important stories in business in a style that's engaging, insightful, and fun. Started by a former investment banker, The Daily Upside delivers quality insights and surfaces unique stories you won't find elsewhere. Give it a try!
TRANSACTIONS
5. Comings and Goings
1 THING
6. Night Putting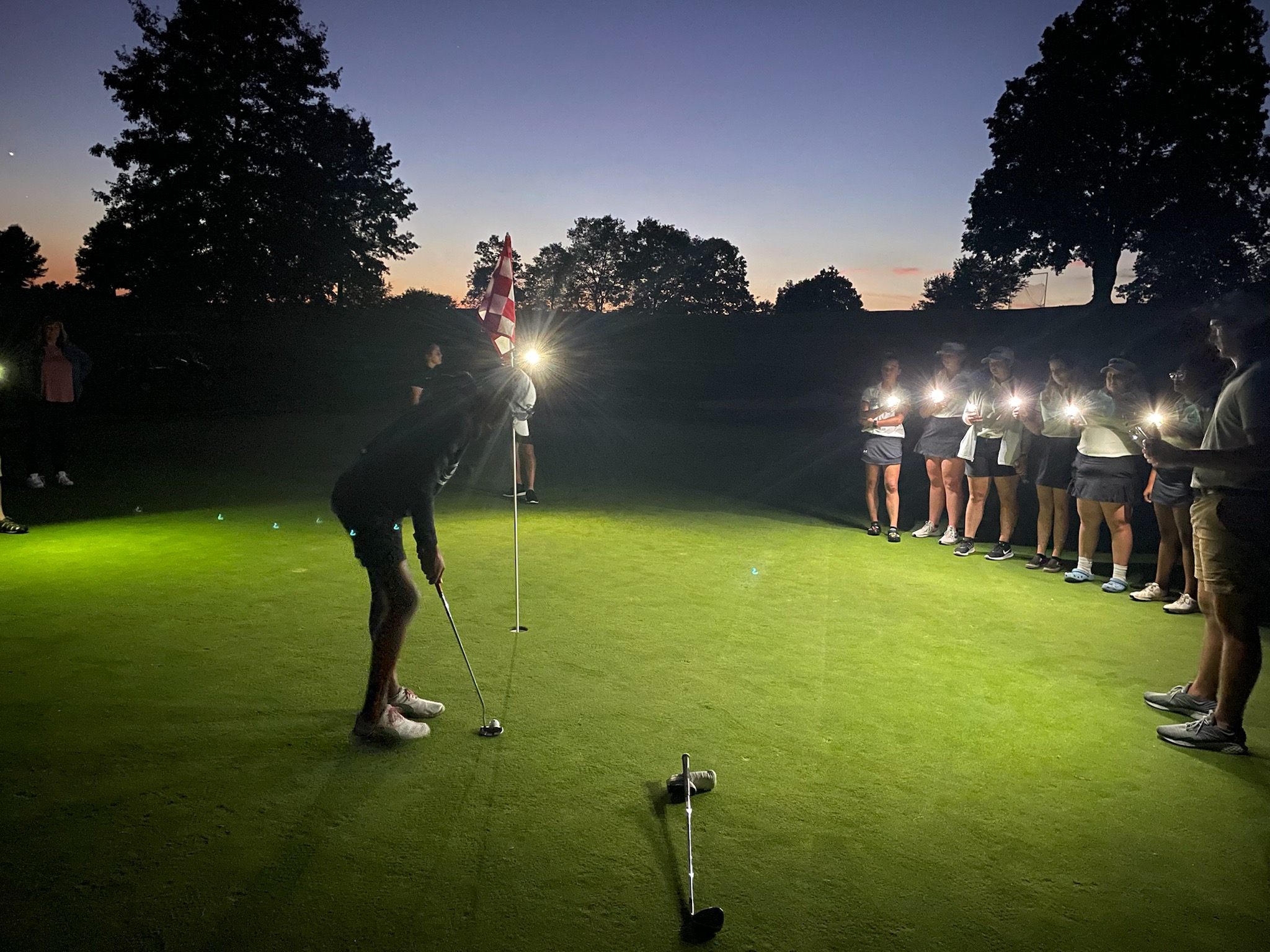 The Geneva women's golf team needed some additional light to complete its round at Franciscan on Monday.


Copyright © 2021, D3Playbook.com All rights reserved.