written by STEVE ULRICH
your must-read briefing on what's driving the day in NCAA Division III

Won't you please consider making a gift to D3Playbook. Your gift will help us offset the costs of operating the newsletter and enable us to continue to provide the quality you have come to expect. My heartfelt thanks to those who have already generously contributed. Join them today.

>> Monday, Monday. It's all you hope it will be.

>> Today's Word Count: 762. Starting the week with an easy, concise read.

>> Thanks for reading D3Playbook. Make the extra pass and share us with a friend today. Let them know what they're missing.

>> Looking for someone to speak to your SAAC about careers in college athletics? Give us a shout.


TOP STORY
1. Champs Committee Recap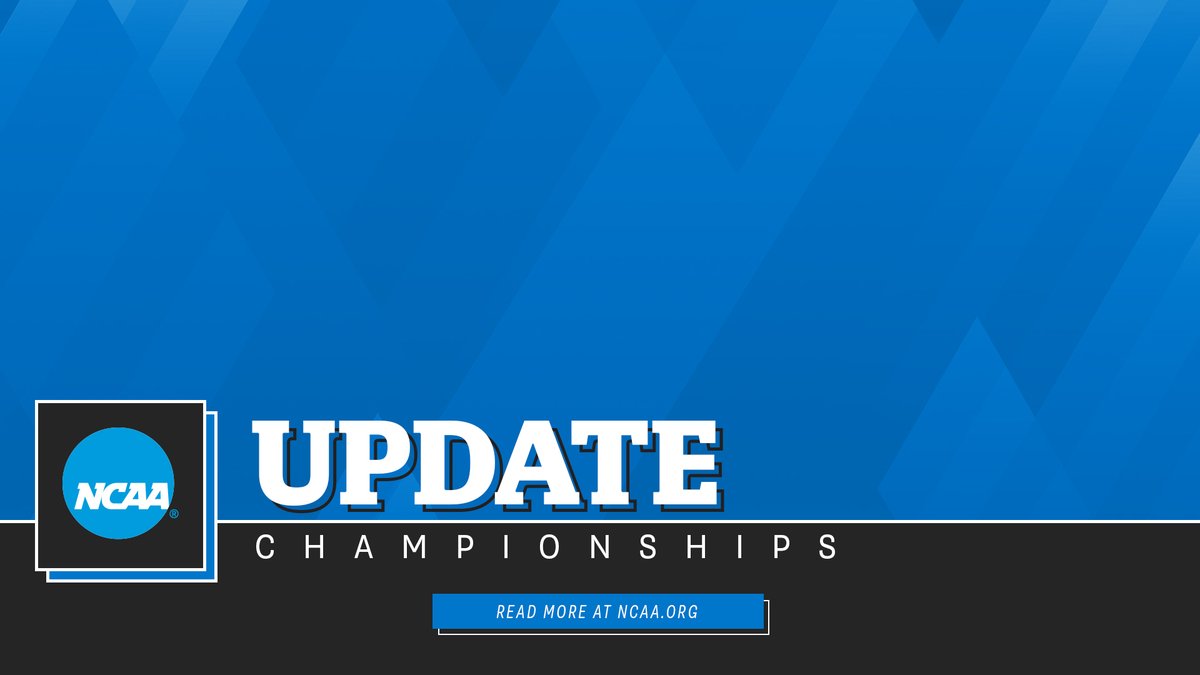 by Jeremy Villanueva, NCAA

"The Division III Championships Committee is recommending the Management Council approve funding to broadcast the 2022 Division III Women's Basketball Championship game.

This one-time agreement will be similar to the contract agreement for Division II women's basketball to broadcast its semifinals and championship games.

The committee had previously approved funding for production costs for the 2023 championship game during the joint women's basketball championship with Divisions I and II in Dallas. At the request of the Championships Committee, the NCAA broadcast services staff continues to explore a long-term solution for the Division III Women's Basketball Championship game to be televised annually."

Elsewhere ...
Approved a pilot program this academic year that each sport committee, where applicable, will post the first published regional rankings alphabetically.

Approved that the softball championship date formula be moved one week later to match the dates of the baseball championship, effective with the 2023 championship.

Endorsing being more lenient on what is considered viable commercial space, including 6 a.m. departures, multiple splits and driving farther to the airport.

>> Read More
A MESSAGE FROM MORNING BREW

There's a reason over 3 million people start their day with Morning Brew
— the daily email that delivers the latest news from Wall Street to Silicon
Valley. Business news doesn't have to be dry and dense...make your
mornings more enjoyable, for free. Check it out today.
REVIEW
2. The Weekend Past


Field Hockey
Football
Soccer (W)
Soccer (M)
Volleyball (W)
GOLF
3. Rankings
The latest DIII men's and women's golf rankings were released on Friday and the Methodist men and Carnegie Mellon women hold down the top spots.

Men
Methodist
Illinois Wesleyan
Huntingdon
Carnegie Mellon
Emory
Guilford
Piedmont
Washington and Lee
Denison
Wittenberg
>>
Movers
: Sewanee (+7), Claremont-M-S (+6)
>>
Newbies
: Berry, Saint John's, NYU, Babson
>>
Complete Men's Poll
Women
Carnegie Mellon
Methodist
George Fox
Emory
Williams
Redlands
Centre
St. Catherine
Washington and Lee
NYU
>>
Going Up
: NYU (+11), Amherst (+8), Pomona-Pitzer (+8)
>>
Complete Poll
A MESSAGE FROM THE AVERAGE JOE
Achieve FIRE - financial independence, retire early - by owning a portfolio of stocks and ETFs that compound 9-10% each year.
An investment in The Invesco QQQ Trust ETF would have returned 560% (nearly 6x return) between 2011-2021.
Beats putting your money in a savings account that earns you less than 1%. But how do you figure out which stocks and ETFs to invest in? By signing up to
The Average Joe
, a free 3x-weekly newsletter that simplifies the stock market for everyday investors.
Become a better investor by reading their 5-minute, jargon-free stock market newsletter - covering only the relevant financial news for everyday investors.
Subscribe to the free newsletter
and join 19,000+ investors getting FIRE'd up.
TRANSACTIONS
5. Comings and Goings
1 THING
6. Foiling Fires?

Photo: Jae C. Hong/AP

In Axios PM, we showed you the base of the world's largest tree, the General Sherman sequoia, wrapped in a fire-resistant aluminum blanket to protect against wildfire. (See it here.)
It turns out that foil is now a thing for houses, too.
Photo above: Martin Diky encased his house near Lake Tahoe in $6,000 of fire-resistant aluminum foil as fire approached Meyers, Calif.
The company where Diky bought his wraps, Firezat Inc. in San Diego, gets 95% of sales from the U.S. Forest Service and National Park Service, AP reports.
The Forest Service has wrapped 600 to 700 buildings, bridges, communication towers and other structures this year alone.
Copyright © 2021, D3Playbook.com All rights reserved.