written by STEVE ULRICH
your must-read briefing on what's driving the day in NCAA Division III


Won't you please consider making a gift to D3Playbook. Your gift will help us offset the costs of operating the newsletter and enable us to continue to provide the quality you have come to expect. My heartfelt thanks to those who have already contributed. Join them today.


>> Welcome to Thursday. Is it done raining yet?

>> Today's Word Count: 793

>> More Numbers: 1,762 subscribers, 2,735 twitter followers

>> Thanks for reading D3Playbook. Share us with a friend today. Let them know what they're missing.

>> Does your department have a position opening? Advertise with D3Playbook for as little as $15.



TOP STORY
1. California Moves Ahead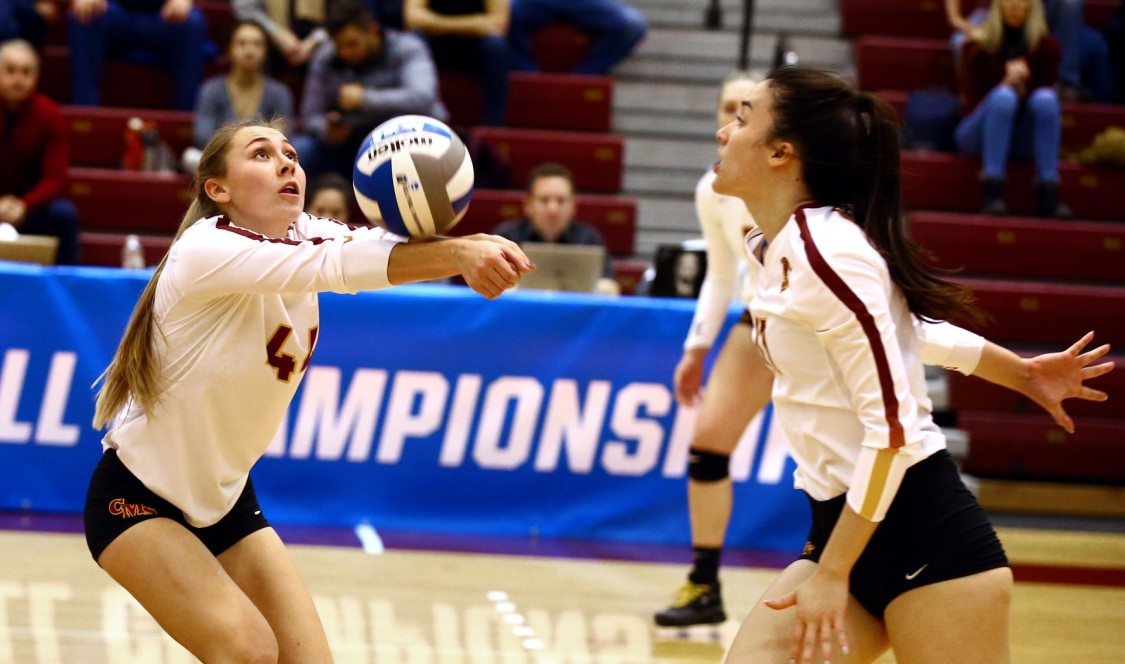 "Gov. Gavin Newsom signed SB 26, a bill by Senators Nancy Skinner, D-Berkeley, and Steven Bradford, D-Gardena, that moves up the implantation date of California's Fair Pay to Play Act to Sept. 1, 2021. SB 26, which is co-authored by California Senate Republican Leader Scott Wilk of Santa Clarita, also expands and strengthens the rights of college athletes to earn money from their name, image, and likeness (NIL).

SB 26 also strengthens the Fair Pay to Play Act by allowing college athletes to earn money from their "athletic reputation." The concept of athletic reputation has been adopted by other states and embraced by the NCAA, and it ensures a college athlete can identify in ads and endorsements what school they attend. In addition, SB 26 also adds California Community Colleges to the Fair Pay to Play Act.

The immediate implementation of the Fair Pay to Play Act also clears up any confusion that California schools and students might have about NIL rights as all California colleges will have to conform to state law. Earlier this summer, the NCAA released a decision allowing NIL rights but specifying that colleges and universities in states without an NIL law could essentially create their own rules. The signing of SB 26 also ensures that all California colleges and student athletes will compete on a level playing field."

>> What They're Saying: "California for the win – again!" Sen. Skinner said. "We were the first state to grant college athletes the right to earn money from their name, image, and likeness with SB 206, the Fair Pay to Play Act, two years ago. And we sparked a national movement against the NCAA's exploitation of college athletes, with more than 25 states joining our cause."

September 1, 2021
California (11)

Caltech
Cal Lutheran
Chapman
Claremont-Mudd-Scripps
La Verne
Mills
Occidental
Pomona-Pitzer
Redlands
UC Santa Cruz
Whittier

Connecticut (9)

Albertus Magnus
Coast Guard
Connecticut College
Eastern Connecticut
Mitchell
Saint Joseph
Trinity
Wesleyan
Western Connecticut
January 1, 2022
Arkansas (2)
Tennessee (3)
>>
Listing of Other States, Schools
The best and most reliable end-to-end live video streaming provider in college athletics is
BlueFrame Technology
. Join #BlueFrameNation and Stream Like a Pro with special pricing for D3Playbook subscribers!
Learn more today
!
FIELD HOCKEY
2. Coordinator of Officials Named

by Rick Nixon, NCAA

"Tim Vaughan has been named the NCAA's field hockey national coordinator of officials, bringing with him over 32 years of playing and umpiring experience to the position.

Vaughan will work with the Division I, II and III Field Hockey Committees in the identification, training, selection and evaluation of umpires for each championship, while overseeing the officials improvement program focusing on the regular-season evaluation of umpires, along with training and education.

Vaughan succeeds Steve Horgan, who recently retired from the role. Horgan will remain as NCAA field hockey rules interpreter through the 2021-22 academic year."

>> Background: "A field hockey umpire since 1989, Vaughan has dedicated much of his adult life to playing, officiating and coaching field hockey at various levels. He has served in the national umpire pool, as well as umpiring conference championships and NCAA preliminary rounds, culminating with the NCAA Division I championship. In addition, he recently served as commissioner for the Metro Field Hockey Association, the largest high school umpiring association in Virginia."

>> Continue Reading

There's a reason over 3 million people start their day with
Morning Brew
— the daily email that delivers the latest news from Wall Street to Silicon Valley. Business news doesn't have to be dry and dense...make your mornings more enjoyable, for free.
Check it out today
.
CALENDAR
4. Important Dates
September
6 - Labor Day
7 - FAR Advisory Group
9 - Convention Planning Subcommittee
13-14 - Championships Committee
14 - Nominating Committee
16 - Membership Committee
20-21 - Interpretations and Legislation Committee

October
18-19 - Management Council
21 - Membership Committee
27 - Presidents Council
28 - Championships Committee

TRANSACTIONS
5. Comings and Goings
1 THING
6. Plays of the Day

So nice to have plays like these back!


Copyright © 2021, D3Playbook.com All rights reserved.