written by STEVE ULRICH
your must-read briefing on what's driving the day in NCAA Division III

Won't you please consider making a gift to D3Playbook. Your gift will help us offset the costs of operating the newsletter and enable us to continue to provide the quality you have come to expect. My heartfelt thanks to those who have already contributed. Join them today.

>> Hello Tuesday. Top off your coffee and enjoy!

>> Today's Word Count: 1,255 or about five minutes.

>> Thanks for reading D3Playbook. Share us with a friend today. Let them know what they're missing.


TOP STORY
1. A Marijuana High

by Chris Burt, University Business

"College students continued to increase their use of marijuana while dialing back their use of alcohol during a pandemic-affected 2020, according to new data released by the University of Michigan's Institute for Social Research.

Marijuana use reached 44% – the most since the early 1980s and a 6% increase over six years – while alcohol use dropped to 56%. Nearly 8% of college students 19-22 also are turning to marijuana daily, a more than 3% increase over previous reporting.

Those patterns on marijuana are worrisome, according to John Schulenberg, professor of psychology at the University of Michigan and principal investigator."

>> Court Awareness: "Daily marijuana use is a clear health risk," he told the University of Michigan's news service. "The brain is still developing in the early 20s, and as the Surgeon General and others have reported, the scientific evidence indicates that heavy marijuana use can be detrimental to cognitive functioning and mental health. Heavy marijuana use is associated with poor academic performance and dropping out of college."

>> Of Note: "In the report, there were more than 1,500 college-age students who provided responses to a battery of questions on their substance use over a 30-day period from March to November 2020. There were a few eye-openers. One was the decrease in alcohol consumption, which has dropped 6% over a two-year period. Binge drinking and drunken episodes also slid back 7% and 8, respectively. Those numbers were equal to non-college students."

>> What They're Saying: "Historically, college students have reported the highest levels of binge drinking compared to same-aged youth who are not enrolled in college. This is the first year where binge drinking was similar between the two groups," Schulenberg said."

>> Continue Reading
A MESSAGE FROM BLUEFRAME TECHNOLOGY

The best and most reliable end-to-end live video streaming provider in college athletics is BlueFrame Technology.

Join #BlueFrameNation and Stream Like a Pro with special pricing for D3Playbook subscribers! Learn more today!
RECOGNITION
2. Belgiovine, Soriero, Zotos Honored

Women Leaders in College Sports announced the 2021 recipients of the Nike Lifetime Achievement Awards. The award is bestowed annually to administrators and professionals who have dedicated their careers to advancing women in sport. Because of their tireless efforts, girls and women participating in sport can enjoy competitive athletics and/or athletic career opportunities.

This award is given to individuals who have rendered meritorious service and have retired from or no longer directly involved in full-time employment in the profession.

Bridget Belgiovine
Bridget Belgiovine retired in June 2019 following a successful 40-year career in education, 21 years in higher education. She is currently a consulting partner with Beyond Boundaries, Inc. and an associate with the 3-Fold Group. Her culminating and transformative 13-year tenure was as Director of Athletics & Department Chair of Physical Education & Recreation.
Julie Soriero
Julie Soriero arrived at the Massachusetts Institute of Technology (MIT) in July of 2007 as the Director of Athletics and the Department Head of the Department of Athletics, Physical Education and Recreation (DAPER). Retiring in January of 2020, she led MIT intercollegiate athletics through a transformation into one of the top intercollegiate athletic programs in the country.
Connie Zotos
Dr. Connee Zotos was employed as a college coach, athletic director, and faculty member for 42 years. Most notably, her 14-year tenure as Director of Athletics at Drew University has gone down as the most successful period in the history of the Rangers' Intercollegiate Athletics program. While the list of on-field accomplishments under her watch is extensive, her administrative work to spearhead the formation of the Landmark Conference and advance the stature of women in sports is just as important and impressive.
RANKINGS
3. U.S. News Is Out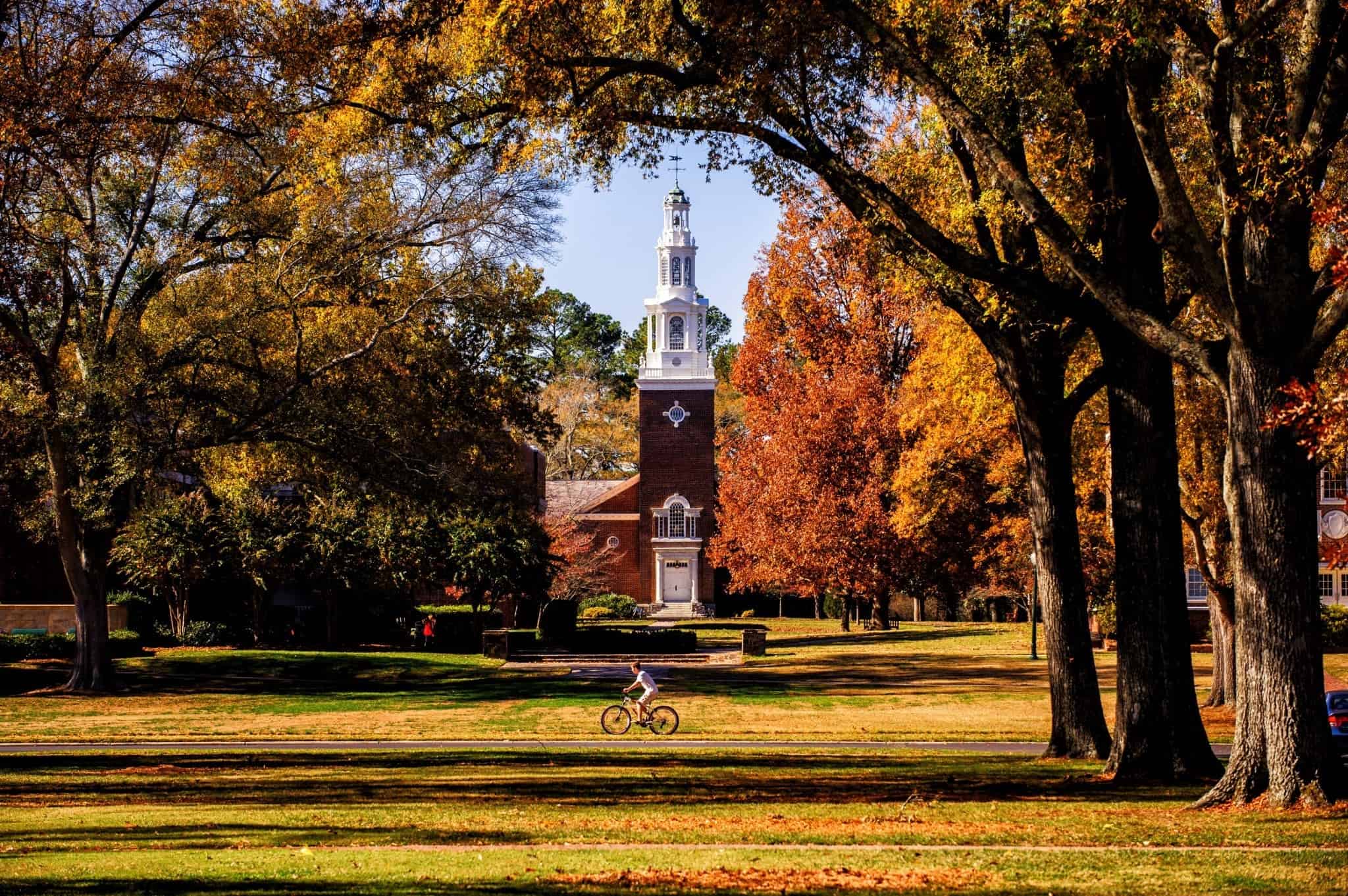 The annual U.S. News college rankings were released Monday. Here is a look at the top three ranked by conference and classification.

National Universities
ASC: Texas-Dallas
Atlantic East: Immaculata
C2C: UC Santa Cruz
CCC: Western New England, U. of New England
Centennial: Johns Hopkins
CUNYAC: CCNY

Empire 8: St. John Fisher, Sage
GNAC: Simmons, Saint Joseph's
Landmark: Catholic
Liberty: RPI, RIT, Clarkson
Little East: Mass-Boston, Mass-Dartmouth

MAC Commonwealth: Widener
MAC Freedom: Stevens, Misericordia, Wilkes
MIAA: Bethel, St. Catherine, St. Scholastica
NAC: Husson
NACC: Illinois Tech, Edgewood, Concordia (Wis.)
NECC: Lesley
NESCAC: Tufts
NEWMAC: MIT, WPI, Clark
NJAC: Rutgers-Newark, Rutgers-Camden, Montclair State
NWC: Pacific, George Fox

ODAC: Shenandoah
Presidents: Chatham
SCIAC: Caltech, Chapman, La Verne
Skyline: Yeshiva
SLIAC: Spalding

UAA: Chicago, Washington, Emory
United East: Gallaudet
USA South: Mary Baldwin

>> Complete List of National Universities

National Liberal Arts Colleges
AMCC: Pitt-Greensburg
American Rivers: Luther, Central, Coe
CCC: Gordon
CCIW: Wheaton, Illinois Wesleyan, Augustana
Centennial: Swarthmore, Haverford, Bryn Mawt
CSAC: Bryn Athyn

Empire 8: Houghton, Hartwick
GNAC: Emmanuel
HCAC: Earlham, Transylvania, Hanover
Landmark: Juniata, Drew, Elizabethtown and Goucher (tie)
Liberty: Vassar, Skidmore, Union
MAC Commonwealth: Albright
MAC Freedom: Lycoming
MASCAC: MCLA
MIAA: Kalamazoo, Saint Mary's, Hope
MIAC: Carleton, Macalester, St. Olaf
Midwest: Grinnell, Lawrence, Beloit

NACC: St. Norbert,
NCAC: Kenyon, Oberlin, Denison
NESCAC: Williams, Amherst, Bowdoin
NEWMAC: Wellesley, Smith, Mount Holyoke
NWC: Whitman, Willamette, Lewis & Clark
ODAC: Washington and Lee, Hampden-Sydney, Hollins
Presidents: Washington & Jefferson, Grove City, Westminster

SAA: Sewanee, Rhodes, Centre
SCAC: Colorado College, Southwestern, Austin
SCIAC: Pomona, Claremont, Harvey Mudd
Skyline: Sarah Lawrence, Purchase
SLIAC: Principia, Westminster, Blackburn
UMAC: Minnesota Morris, Bethany Lutheran and UW-Superior (tie)
United East: St. Mary's, Wells
USA South: Berea, Agnes Scott, Meredith and Salem (tie)

>> Complete List of National Liberal Arts Colleges

coming Wednesday -- Regional Colleges and Universities
MEN'S LACROSSE
4. Bracket Expansion

The Division III men's lacrosse championship field is poised to expand by two more teams this season.

At its August 30 meeting, the DIII Administrative Committee recommended that the Management and Presidents Councils ratify its action to expand the field from 36 to 38 teams.

The men's lacrosse committee originally made the proposal in September 2020 but the Championships Committee tabled the request due to the uncertainty surrounding the pandemic.

Elsewhere, the Administrative Committee
Chose to pause the proposal that would establish STUNT as an emerging sport for women

Approved the legislative proposal, which allows greater opportunities for virtual recruiting, as noncontroversial legislation with an immediate effective date. The proposal codifies a blanket waiver that has been in place since the spring of 2020.

>> Read More
A MESSAGE FROM MORNING BREW
There's a reason over 3 million people start their day with
Morning Brew
— the daily email that delivers the latest news from Wall Street to Silicon Valley. Business news doesn't have to be dry and dense...make your mornings more enjoyable, for free.
Check it out today
.
FOOTBALL
5. Rankings

The weekly D3football.com rankings.
Mary Hardin-Baylor
Wisconsin-Whitewater
Mount Union
North Central (Ill.)
Wheaton (Ill.)
Hardin-Simmons
Saint John's
Muhlenberg
Wisconsin-Oshkosh
Delaware Valley
>> On The Rise: Johns Hopkins (+4)
>> Newcomers: Ithaca, Wisconsin-La Crosse, Berry

>> Games We're Watching:
#25 Berry at #3 UW-Whitewater
#4 North Central at #5 Wheaton
#11 Linfield at Redlands

>> Complete Poll
TRANSACTIONS
6. Comings and Goings
1 THING
7. Yes, Surfing Dogs

Photo: Daniel Knighton/Getty Images

The 16th Annual Surf Dog Surf-A-Thon took place Sunday in Del Mar, California (near San Diego).
"Judges scored the dogs on a number of criteria, including the length of their ride, size of the wave, whether they stood on all four legs ... and their smile," per the San Diego Union-Tribune.
The event raised $14,000 for the Helen Woodward Animal Center, a no-kill animal rescue, and drew hundreds of spectators.
The winner: Petey, a West Highland white terrier, was crowned champion. This was Petey's first Surf-a-Thon, but he's been surfing since he was eight months old. Folks, we may have a prodigy on our hands.
More photos

courtesy of Axios
Copyright © 2021, D3Playbook.com All rights reserved.