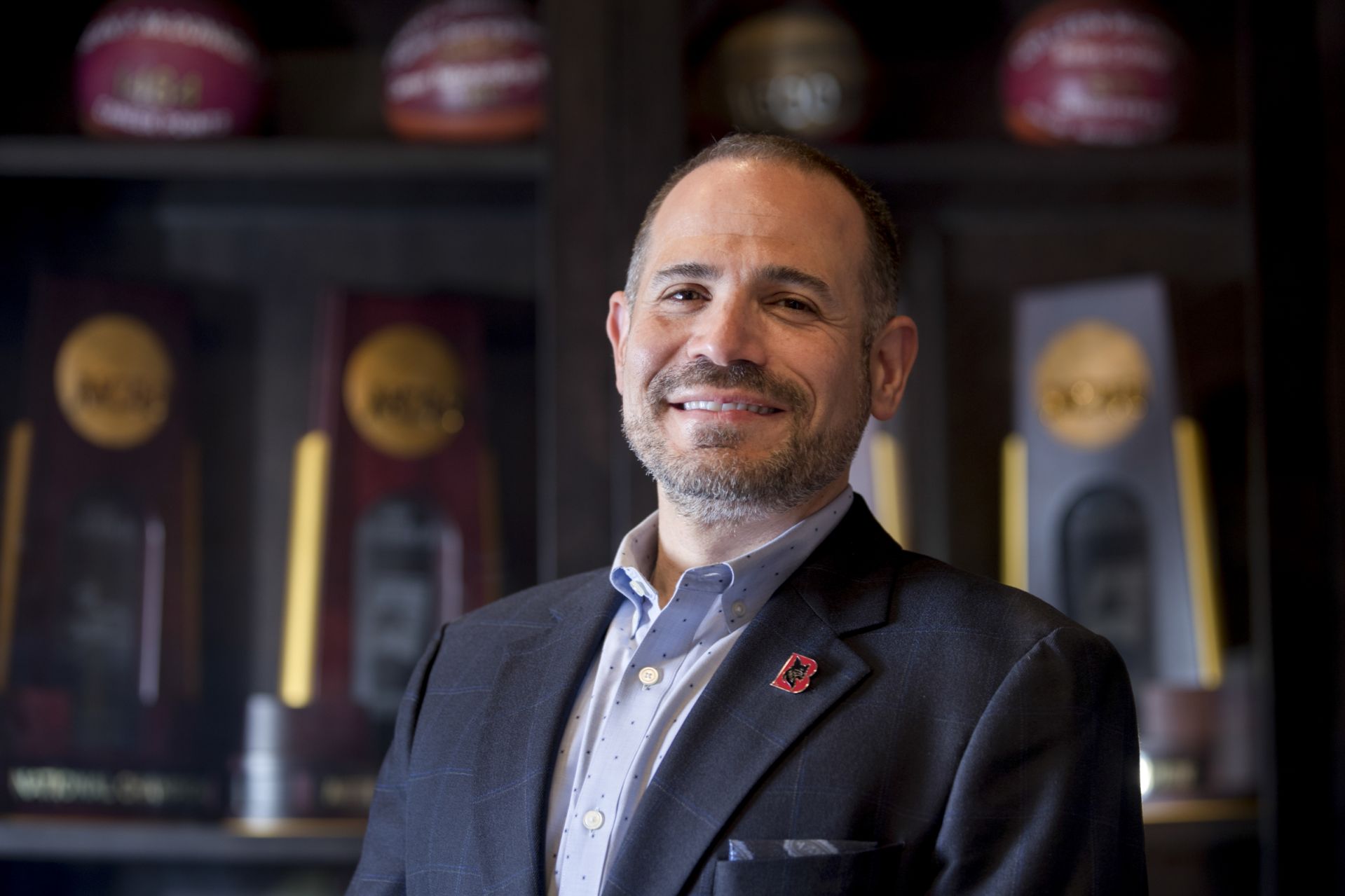 Jason Fein is director of athletics at Bates College and currently serves as the chair of the Division III Management Council. We caught up with him to discuss the recent happenings with the Supreme Court, the NCAA, and the New York Yankees.
What challenges has the Alston decision by the Supreme Court meant for Division III?
The Supreme Court's unanimous decision against the NCAA made it important to take an interim approach to NIL rather than to adopt the more prescriptive rules that were part of the legislative proposal. The hope is that Congress can act to provide more structure to NIL. I think that for the most part, what it means for Division III remains to be seen. The main thing we need to do is educate ourselves, our compliance folks and our student-athletes as to the regulations. Even though we now have interim measures in place, and student-athletes in all divisions have control over their name, image and likeness, there are still regulations that need to be taken into account when engaging in these opportunities. At the Division III level, where so many departments have limited staff resources, we will need to see how we can support our compliance folks and our students in a new way. Educating everyone as to what this decision actually means day-to-day for Division III institutions and student-athletes is going to be key as we move forward. We are in the very first days of this, and while the implications for many in Division III, and frankly, a large portion of divisions I and II, is likely to be different than for that small percentage of Division I student-athletes who may capitalize greatly on these opportunities, I know that our Division III student-athletes will have opportunities as we move forward, and we will do all we can to support them within the new landscape.
What issues will the Management Council be dealing with during the summer and fall meetings?
Certainly this summer we will continue to discuss the NIL legislation and its implication on the Division. We still have so much debriefing and planning, which must be done concurrently, around COVID to do. From recapping the championships and the student-athlete experience from '20-'21, to planning for what will hopefully be a more "normal" future, it will be a robust discussion. Issues that arose during COVID that will linger long after will be on the agenda as well. There is plenty of talk around about a potential permanent move to a 114 day type season vs the traditional weeks model, and planning on how soon, and how much we can and should return to an in-person experience for meetings, conventions, programming etc. Division III remains passionate about issues of social justice and equality, and we will continue discuss how to further our efforts in that space. Championships, a return to the regional realignment in a post covid setting, and budgeting will all be on the docket as well.
Is Division III in for more "belt-tightening" during the next budget cycle?
I think that the NCAA staff and our management and presidents councils have done a great job in navigating the fiscal challenges that we were presented with through the pandemic, all of which have been well documented and shared with the membership. The measures we have in place as an organization to plan on a multi year budget cycle have me optimistic about a more normal budget structure as we return in a post-pandemic setting. Of course, we will continue with contingency planning in case the landscape changes.
Given the pandemic's effect on colleges and universities, are you optimistic that Division III will be able to return to a sense of normalcy in 2021-22?
Cautiously optimistic, yes. I'm not sure exactly what normalcy looks like as we attempt to reset during this summer and return to action in the fall. No one can say exactly what life will look like this fall, and we still have to be aware of what happens with COVID throughout the rest of the summer. The 2020-21 year looked very different depending on where you were in the nation, so there will be a bigger adjustment to normal for some of our institutions and conferences, certainly those in the northeast, and out west, where we had less in the way of competition this past year. I think the key word is going to be flexibility. We will need to be nimble and be ready to adapt to conditions on the ground should things not go according to plan. But I think it's better to plan for that and be happy that we did when things turn out well and as they continue to improve. I hope we will have a renewed sense of strength knowing that if we made it through the pandemic, we can work together to make it through any challenges headed our way in intercollegiate athletics.
How difficult is it to be a Yankees fan right now?
I didn't expect to be brought into a negative space in this interview! It's difficult, can't lie about that. As a lifelong Yankee fan living squarely in Red Sox territory, it's not fun, nor is there any sympathy to be found! Not a great time for the Bronx Bombers. If only the management council chair had a say in managing the team! Putting allegiances aside, I would say that Major League Baseball is at a pivotal time right now, not unlike collegiate sports. It will be interesting to see how they navigate the waters ahead. The game has and continues to change. Anyway that's a very long way of saying...it's difficult - very difficult!
Favorite Seinfeld episode.
Way to end us on a high note, Steve. So many - and as anyone who has worked with me knows, I probably reference at least one episode a day in work settings. Hard to pick just one, but maybe because you put the Yankees in my head, I would say THE OPPOSITE. Season 5, the show was reaching the height of its success, and George lands a job with the Yankees by literally following the opposite of all of his initial instincts when he tells George Steinbrenner exactly what he thinks about his mismanagement as owner of the team. Not that I am advocating that people start really doing this! But, it is sort of a lesson for us to perhaps question the conventional ways of thinking and doing things. This past year has shown us that we can rethink how we get our work done, how we make time for ourselves and those close to us, while keeping a better balance between all of the things vying for our attention. While it's been a stressful year and half for us all, this is now an opportunity for us to grow in new ways...together!