written by STEVE ULRICH
your must-read briefing on what's driving the day in NCAA Division III

Won't you please consider making a gift to D3Playbook. Your gift will help us offset the costs of operating the newsletter and enable us to continue to provide the quality you have come to expect.

>> Good Monday Morning. Enjoy these summer days. Students will be returning soon enough.

>> Today's Word Count: 1,668.

>> Advertise your department's job openings with D3Playbook for as little as $15.

>> Thanks for reading D3Playbook. Share us with a friend today. Let them know what they're missing.


TOP STORY
1. Emmert Pushes for Change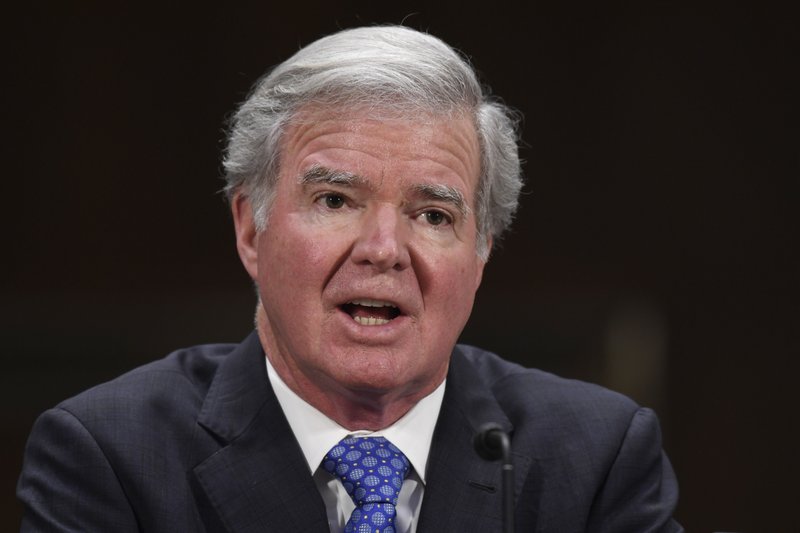 courtesy of NCAA

"NCAA President Mark Emmert addressed media Thursday at a critical time in college sports. Interim policy has created new opportunities for college athletes to use their name, image and likeness, but state laws on the topic vary across the country. According to Emmert, the door is open for more change.

"The new environment is one that creates some pretty remarkable opportunities for the schools and the Association to rethink and reconsider a lot of the long-standing components of what college sports has been about," Emmert said. "I think that could be very exciting for where we are in college sports and what we can do."

Emmert emphasized that although the need for a federal NIL law still exists, members of Congress still want more from NCAA member schools and conferences.

>> Quotable: "You can do one of two things: You can lean back and do nothing and wait and see what happens. Or you can say, 'Look, this is a new era. We need to take advantage of it,'" Emmert said.

>> What's Next: "He went on to outline three priorities for the future: providing new opportunities for students; reconsidering the roles of conferences, schools and the national office; and rethinking how nonrevenue sports are supported."

>> The Final Word: "The NCAA is a membership-driven association, meaning the rules are created and enforced by member schools and conferences. Emmert added that any changes to rules will come from them, and he understands it will take time."

>> Read More
A MESSAGE FROM BLUEFRAME TECHNOLOGY
The best and most reliable end-to-end live video streaming provider in college athletics is BlueFrame Technology. Join #BlueFrameNation and Stream Like a Pro with special pricing for D3Playbook subscribers! Learn more today!
CAMPUS
2. Vaccine Waiting Game
by Elizabeth Redden, Inside Higher Ed

"Stockton University in New Jersey is one of hundreds of colleges requiring students get vaccinated against COVID-19 before returning to campus this fall. Students have until Aug. 1 to provide the university with proof of vaccination status or to request an exemption on medical or religious grounds.

There's an incentive for Stockton students to submit their paperwork early: students who submitted proof of vaccination by July 8 were eligible for a drawing to win a year of free tuition or room and board, and university officials are planning for two additional drawings in August.

But just two weeks before the Aug. 1 deadline, the percentage of students who have submitted proof of vaccination or an exemption request is hovering right around a third. Stockton officials report that about 90 percent of the 3,500 students who have submitted documentation so far have provided proof of vaccination status, while about 10 percent have requested an exemption."

>> Situational Awareness: "Nationally, young adults age 18 to 29 have the lowest COVID vaccination rates of any adults. A study published in the Journal of Adolescent Health this week by researchers at the University of California, San Francisco, found that close to a quarter (24 percent) of young adults age 18 to 25 expressed hesitancy about getting a COVID vaccine, with their most common concerns centering around safety and possible side effects."

>> What They're Saying: "We still have a few weeks until the deadline," said Joe Cardona, a spokesman for Rowan University, a public university in New Jersey, which is crediting students' accounts $500 or, for on-campus students, $1,000, if they get the vaccine. "As of now, about 30 percent of the students have responded. This is pretty normal when collecting any type of documents. There is a rush at the beginning and a rush at the deadline."

>> Yes, But: "Goucher College, a private college in Maryland, had a deadline of Monday, July 12, for students to submit their vaccine paperwork. Aarika Camp, Goucher's vice president for student affairs and dean of students, said she does not yet have an estimate of the percentage of students who have submitted proof of vaccination."

>> Continue Reading
A MESSAGE FROM PRESTO SPORTS

Discover how PrestoSports social graphics solution ScoreShots can tilt the social playing field in your favor: GET A FREE TRIAL
AWARDS
3. WOTY Nominees


"NCAA Division III member schools nominated 177 female student-athletes for the 2021 NCAA Woman of the Year award.

Established in 1991, the NCAA Woman of the Year award is rooted in Title IX and recognizes graduating female college athletes who have exhausted their NCAA eligibility and distinguished themselves in academics, athletics, service and leadership throughout their collegiate careers.

The NCAA encourages member schools to honor their top graduating female college athletes by nominating them for the Woman of the Year award. Schools can recognize two nominees if at least one is a woman of color or international student-athlete."

>> What's Next: "Conferences will select up to two nominees each from their pool of member school nominees. All nominees who compete in a sport not sponsored by their school's primary conference, as well as associate conference nominees and independent nominees, will be considered by a selection committee. Then, the Woman of the Year selection committee, made up of representatives from the NCAA membership, will choose 10 women from each division to make up the Top 30."

>> See the Nominees
FOOTBALL
4. Breaking Ground

courtesy of Hanover College

"Though just 19 years old, Mya Urba '24 has pursued her passion to coach football for the past five years. Through her journey, she has shaken off stereotypes while stockpiling knowledge, acquiring more responsibility and earning the respect of athletes, coaches and opponents.

"From an outsider's perspective, I'm a 5-foot, curly-haired blondie who wears football stuff," stated Urba. "I've been asked multiple times, I'll be at [a local store] and I'm wearing the [Hanover] football sweatshirt and they're like, 'Oh, who's your boyfriend on the team?' I am like, no, I coach."

This year, Urba became the first female on-the-field coach in Hanover College's 135-year football history. Working side-by-side with Defensive Coordinator Aarik Gault, she coached linebackers and, during games, signaled defensive alignments prior to each of the opposition's plays."

>> Situational Awareness: "Urba, who also plays defense for Hanover's lacrosse team, served as an assistant coach while a student at Westfield (Ind.) High School. Her involvement with the Shamrocks' football program, which began on a whim prior to her freshman year, transformed an initial curiosity into a passion."

>> The Opportunity: "While visiting campus, she met with members of the Panthers' football staff. Head Coach Matt Theobald '96 immediately witnessed her sincerity and appetite for the game. An offer to coach was quickly extended. "She just kind of fit right in with us," said Theobald, who has guided the Panthers since 2016. "Sometimes we get people from the outside that want to be a part of this but aren't all in. I would say Mya is 100 percent all-in with Hanover football."

>> What They're Saying: "There aren't many jobs where you're not going to interact with a female in a certain position of power," said Theobald. "I think it's important for our guys to be able to work with women and see them not just as a [figurehead], but see them as a person, and a person that they're going to have to take direction from, work with and work alongside. Hopefully, that will translate later in life."

>> Quotable: "Am I exhausted when I get back? Yes," said Urba. "Do I get to start my homework at 8 p.m. and have to get up that next morning for classes again? Yep. And do it all over again. I absolutely adore it. It is so cool and so rewarding to be able to do both."

>> Continue Reading
FOOTBALL
5. New Bowl in Town

The CCIW and WIAC will participate in the newest postseason football game in Division III - The Isthmus Bowl. It'll be the first postseason college bowl game in Wisconsin state history.

The winners of the respective leagues will receive automatic berths to the NCAA tournament while the top team remaining - that does not receive an at-large bid - in each conference will qualify for the Isthmus Bowl.

>> Read More

TRANSACTIONS
6. Comings and Goings
Copyright © 2021, D3Playbook.com All rights reserved.