written by STEVE ULRICH
your must-read briefing on what's driving the day in NCAA Division III


Won't you please consider making a gift to D3Playbook. Your gift will help us offset the costs of operating the newsletter and enable us to continue to provide the quality you have come to expect. Thank you.


>> Welcome to Thursday.

>> Today's Word Count: 1,867. Well worth your time.

>> Advertise your department's job openings with D3Playbook.

>> Thanks for reading D3Playbook. Share us with a friend today. Let them know what they're missing.


TOP STORY
1. Could NIL Affect Financial Aid?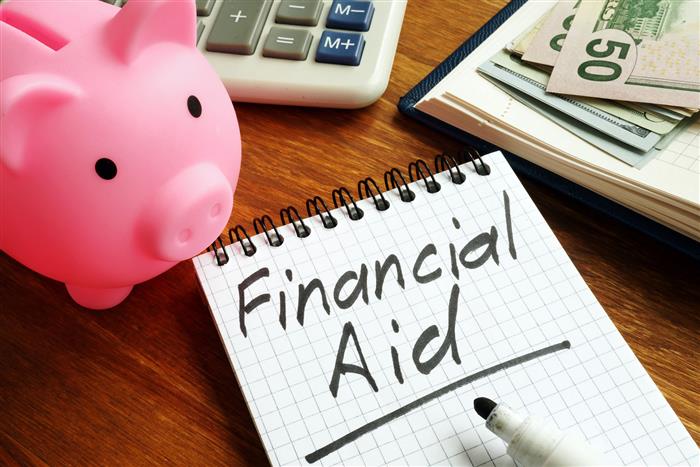 by Emily Caron, Sportico

"Starting at midnight on July 1, when name, image and likeness rights officially went into effect, college athletes across the country began announcing a flurry of deals—ranging from social media endorsements to paid autograph-signing sessions. Apparel lines were launched; unpaid off-field endeavors turned into moneymakers. Each deal that pays, though, also comes with financial implications, particularly for college athletes receiving need-based financial aid.

"Everyone is talking about taxes; no one is talking about how this will impact grants and aid," a Power Five athletic director said, granted anonymity as his department has not yet finalized how it will approach financial advice. "Kids can figure out taxes—18-year-old TikTokers are having to do that—but they're probably not [figuring] out how to calculate what kind of income puts your [aid] at risk."

Money made from NIL is considered additional taxable income, which would be reported on any need-based financial aid application. A change to an athlete's adjusted gross income, then, could change their financial aid profile and potentially reduce eligibility for need-based aid—though not immediately."

>> Background: "Federal need-based aid is awarded using information provided on the Free Application for Federal Student Aid (FAFSA), which most schools also use in their own financial aid decision-making. FAFSA forms use two-years-prior income information, meaning money earned, say, during a college athlete's freshman year won't affect their financial aid profile until their junior year. Similarly, today's juniors and seniors shouldn't be affected from a financial aid standpoint by NIL income they earn now, based on their FAFSA forms, but even then that might not be the case in this complicated financial web."

>> Reality Check: "So athletes now earning NIL compensation, who also receive some form of this need-based support, have an important math problem to solve: How much money is worth making?"

>> What They're Saying: "The taxes that they're going to pay and the reduction in financial aid is going to be less than the increase in their total income from these licensing fees in a lot of cases," financial aid expert Mark Kantrowitz said. "But they still need to pay attention to it. The first thing [an athlete] should do is talk to the financial aid office to ask how this extra money will affect their need-based aid."

>> Keep Reading
The best and most reliable end-to-end live video streaming provider in college athletics is BlueFrame Technology. Join #BlueFrameNation and Stream Like a Pro with special pricing for D3Playbook subscribers! Learn more today!
PLAYBOOK INTERVIEW
2. Jason Fein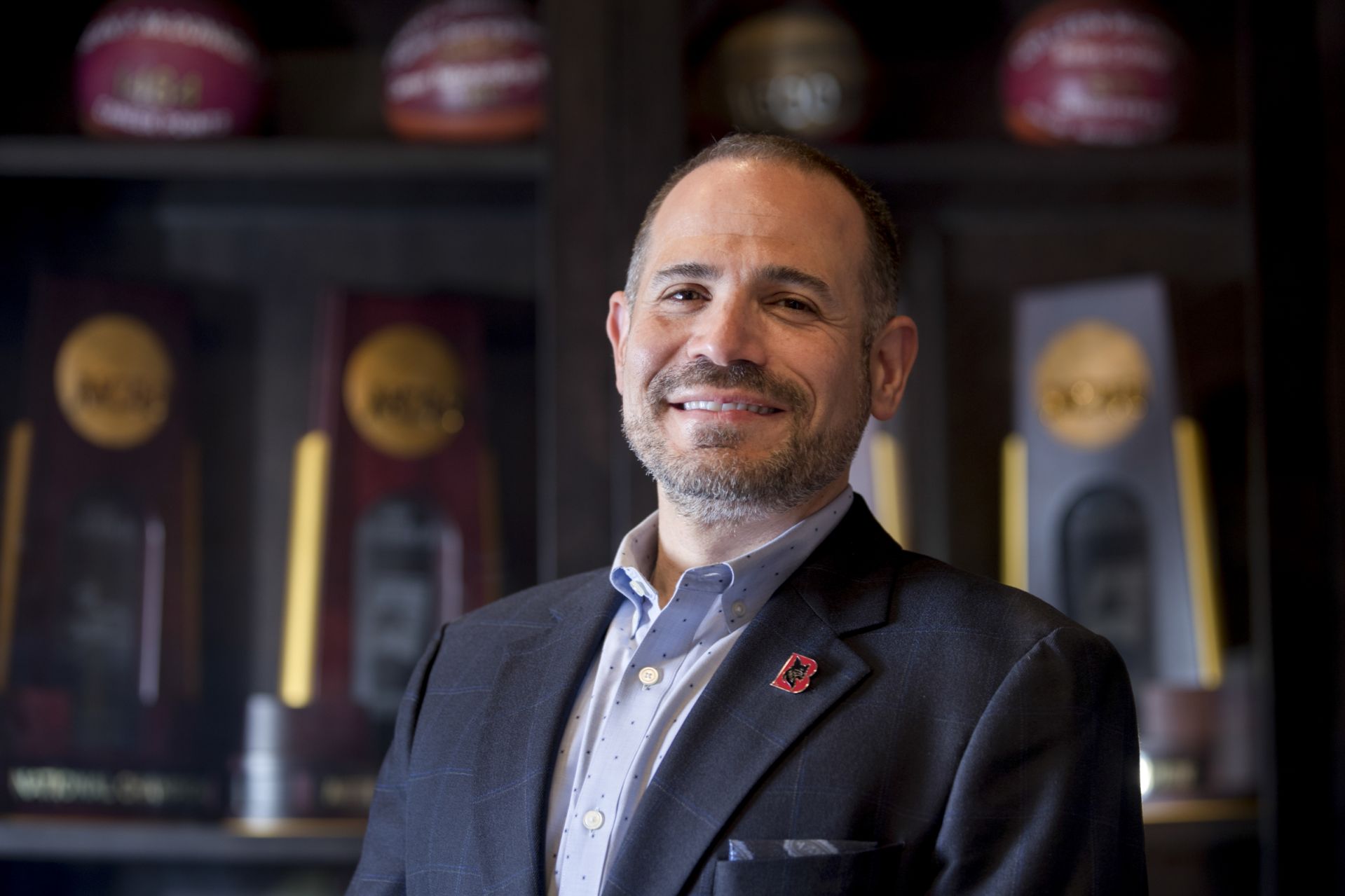 Jason Fein is director of athletics at Bates College and currently serves as the chair of the Division III Management Council. We caught up with him to discuss the recent happenings with the Supreme Court, the NCAA, and the New York Yankees.

What challenges has the Alston decision by the Supreme Court meant for Division III?

I think that for the most part, what it means for Division III remains to be seen. The main thing we need to do is educate ourselves, our compliance folks and our student-athletes as to the regulations. Even though we now have interim measures in place, and student-athletes in all divisions have control over their name, image and likeness, there are still regulations that need to be taken into account when engaging in these opportunities.

What issues will the Management Council be dealing with during the summer and fall meetings?

Certainly this summer we will continue to discuss the NIL legislation and its implication on the Division. We still have so much debriefing and planning, which must be done concurrently, around COVID to do. From recapping the championships and the student-athlete experience from '20-'21, to planning for what will hopefully be a more "normal" future, it will be a robust discussion. There is plenty of talk around about a potential permanent move to a 114-day type season vs the traditional weeks model, and planning on how soon, and how much we can and should return to an in-person experience for meetings, conventions, programming etc.

Is Division III in for more "belt-tightening" during the next budget cycle?

I think that the NCAA staff and our management and presidents councils have done a great job in navigating the fiscal challenges that we were presented with through the pandemic, all of which have been well documented and shared with the membership. The measures we have in place as an organization to plan on a multi-year budget cycle have me optimistic about a more normal budget structure as we return in a post-pandemic setting.

Given the pandemic's effect on colleges and universities, are you optimistic that Division III will be able to return to a sense of normalcy in 2021-22?

Cautiously optimistic, yes. No one can say exactly what life will look like this fall, and we still have to be aware of what happens with COVID throughout the rest of the summer. There will be a bigger adjustment to normal for some of our institutions and conferences, certainly those in the northeast, and out west, where we had less in the way of competition this past year. We will need to be nimble and be ready to adapt to conditions on the ground should things not go according to plan. But I think it's better to plan for that and be happy that we did when things turn out well and as they continue to improve.

How difficult is it to be a Yankees fan right now?

It's difficult, can't lie about that. As a lifelong Yankee fan living squarely in Red Sox territory, it's not fun, nor is there any sympathy to be found! Not a great time for the Bronx Bombers. If only the management council chair had a say in managing the team! Anyway that's a very long way of saying...it's difficult - very difficult!

Favorite Seinfeld episode.

So many - and as anyone who has worked with me knows, I probably reference at least one episode a day in work settings. Hard to pick just one, but maybe because you put the Yankees in my head, I would say THE OPPOSITE. Season 5, the show was reaching the height of its success, and George lands a job with the Yankees by literally following the opposite of all of his initial instincts when he tells George Steinbrenner exactly what he thinks about his mismanagement as owner of the team. Not that I am advocating that people start really doing this! But, it is sort of a lesson for us to perhaps question the conventional ways of thinking and doing things.
A MESSAGE FROM PRESTO SPORTS

See how PrestoSports helps keep Hardin-Simmons ahead of the game, check out their story here: Learn More
NEWS

3. Hartford Athletes Sue to Stop Move

by Alex Putterman, Hartford Courant


"Seven University of Hartford athletes and two student managers have filed a lawsuit in federal court attempting to halt the school's transition from Division I to Division III athletics.

According to the suit, the athletes and managers "attend the University of Hartford because it promised to help them achieve their athletic potential through 'accountability, consistency, leadership, and pride.'"

"The plaintiffs bring this lawsuit," the filing reads, "because the University of Hartford broke its promise to them when it decided to move from Division I to Division III, and when it made that decision based on information it knew, or should have known, is inaccurate and misleading."

>> Situational Awareness: "The plaintiffs allege that UHart officials falsely promised that the athletes would be able to participate in Division I athletics for up to five years, misleading them into enrolling in the university and staying there when they had opportunities to go elsewhere."

>> Between The Lines: "The group of plaintiffs includes two athletes and two managers from UHart's men's basketball team, along with one athlete each from the softball, volleyball, men's soccer, men's lacrosse and women's lacrosse. They are being represented by the Hartford-based law firm Halloran & Sage."

>> Complete Story

ACADEMICS
4. Soccer Smarts
The College Sports Information Directors of America (CoSIDA) released its 2020-21 Academic All-America soccer teams.

Women - First Team
GK-Emma Greenfield, Washington, Mo.
D-Maddie DeVoe, Chicago
D-Julia Meehan, Wesleyan
D-Katy Mockett, Washington, Mo.
D-Maya Nielan, MIT
M-Anna Boyd, UW-Whitewater
M-Brynn Jacobi, Loras
M-Bella Shivley, Otterbein
M-Anika Washburn, Case Western
F-Katie Jasminski, Chicago
F-Casey Kent, Randolph-Macon
F-Sophie Lloyd, Tufts
F-Brooke Zidek, MSOE

Note: The women's first team, which has 13 members because of ties, has a 3.94 average GPA. The full women's squad boasts a 3.91 average GPA.

>> Complete Team

Men - First Team
GK-Aaron Forman, Carleton
D-Justin Howe, Cornell College
D-Scott Lich, Chicago
D-Mitchell Long, Texas Lutheran
D-Ryan Tarr, Rose-Hulman
M-Eric Kirby, Rose-Hulman
M-Alejandro Maclean, Johns Hopkins
M-RJ Moore, Johns Hopkins
F-Trevor Goodling, Messiah
F-Cole Schwartz, Gustavus Adolphus
F-Jasper Yang, Grinnell
Note: The 11-member men's first team has a 3.89 average GPA with the total team posting a 3.85.

>> Complete Team

NEWS YOU CAN USE
5. Calendar

July
15 - Membership Committee
17-18 - Student-Athlete Advisory Committee
18-20 - Management Council
21 - Interpretations and Legislation Committee
26 - Sports Sponsorship and Demographics form deadline

August
2 - Presidents Advisory Group
3 - NCAA webinar (MC, PC, SAAC updates)
4 - Presidents Council
15 - Identity Initiative Purchasing deadline
18 - Interpretations and Legislation Committee
19 - Membership Committee

TRANSACTIONS
6. Comings and Goings
1 THING
7. Big Cheese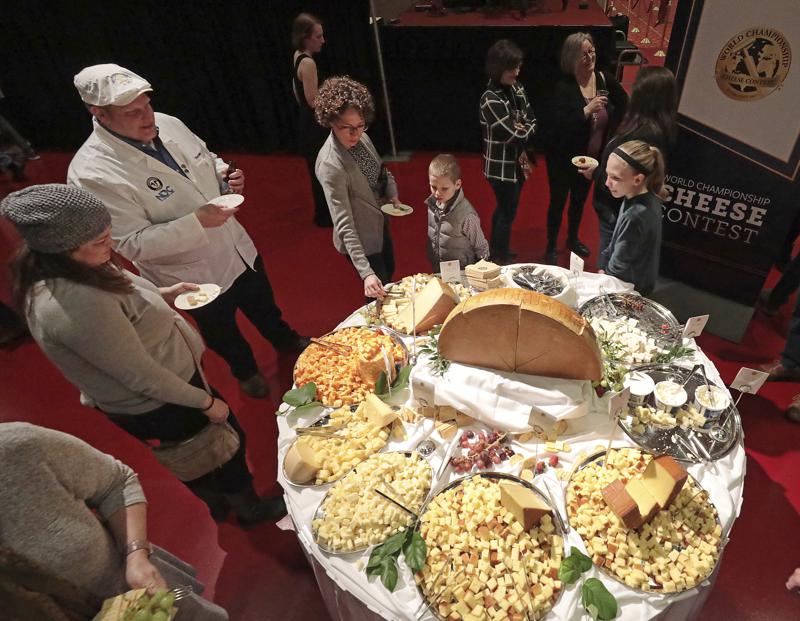 "In cheese-obsessed Wisconsin, which proudly touts itself as America's Dairyland, the dairy cow is the official domestic animal, milk is the official state beverage and cheese is the official dairy product.

But believe it or not, in a state that produces more cheese than any other at 3.4 billion pounds (1.5 billion kilograms) each year, there is no official state cheese.

A bipartisan bill heard by a state Assembly committee on Wednesday would change that."

>> I Didn't Write This: "The measure makes colby, which was created in Wisconsin more than 100 years ago, the official cheese. Colby may be as "gouda" choice as any, but the choice threatens to turn fans of cheddar, swiss, provolone and other varieties red, or perhaps blue, in the face with rage."

>> Read More

Copyright © 2021, D3Playbook.com All rights reserved.