written by STEVE ULRICH
your must-read briefing on what's driving the day in NCAA Division III

Consider making a gift to D3Playbook. Your gift will help us offset the costs of operating the newsletter and enable us to continue to provide the quality you have come to expect.

>> Good Monday Morning. We're thinking of our friends in the Pacific Northwest who are sweltering under record-high temperatures. How high?




>> Today's Word Count: 1,772

>> Thanks for reading D3Playbook. Tell a friend (or two) to subscribe. Forward our email today.


TOP STORY
1. Is College Admission Rigged?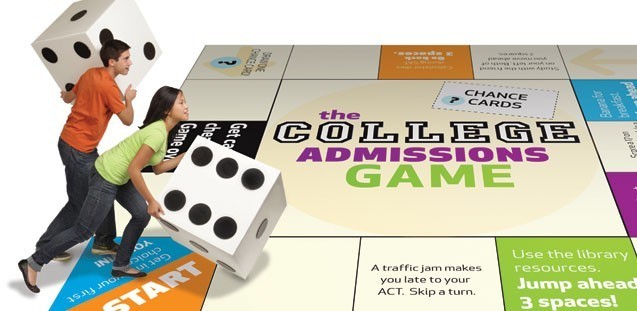 by Scott Jaschik, Inside Higher Ed

"Susan F. Paterno is not a fan of college admissions. It favors the wealthy over the poor and good test-taking skills over being a good person, and the system's many twists are invisible to most people, she says.

Paterno gets to share her gripes with the system -- and also to talk about why college is important -- in her new book, Game On: Why College Admission Is Rigged and How to Beat the System (St. Martin's Press). Paterno is director of the journalism program at Chapman University.

>> Situational Awareness: "So many of us are in what admission executives call the "unhooked" category -- we have no legal advantage that so many colleges confer. I wrote the book to help families like ours beat a broken system, to give parents the information they need to find and access quality, affordable degrees for their children. Even more important, I want to empower people to change this busted system and make it fair and equitable."

>> Why It Matters: "Nearly all students choose schools based on factors other than affordability, a Gallup poll found, confusing "right fit" with being accepted to a "dream college" regardless of cost. Colleges and families define "right fit" very differently. Families use emotion to find "right fit" colleges. Colleges use logic, algorithms and secret formulas to find "right fit" students to meet revenue goals. That disconnect -- between what colleges and students want -- can lead to debt and disappointment. Emotion, not logic, is why parents send their children to colleges they can't afford."

>> The Bottom Line: "The pandemic shone a bright light on how free-market lawmakers have turned higher education into a ruthless market. If we want to make affordable degrees an unalienable right for everyone, we have to rewrite the rules that rigged the game in the first place. Once considered a social obligation, higher education has been rebranded as a benefit."

>> The Final Word: "Until voters elect lawmakers committed to making public higher education a right, not an entitlement, the hunger games of higher education will persist."

>> Continue Reading
A MESSAGE FROM BLUEFRAME TECHNOLOGY
The best and most reliable end-to-end live video streaming provider in college athletics is BlueFrame Technology. Join #BlueFrameNation and Stream Like a Pro with special pricing for D3Playbook subscribers! Learn more today!
EDUCATION
2. The Real Deal
by Chris Burt, University Business

"Soccer team Real Madrid is not only one of the biggest brands in sports but also one of the biggest in the world. Consider that it has 250 million social media followers, and the majority aren't from their home country of Spain. By comparison, the New York Yankees have 14 million.

It is no accident that this franchise has mastered the art of marketing, technology and analytics to achieve its status as the most followed team in the world. But what many may not know is that it also has a graduate school in conjunction with Universidad Europea that delivers some 25 master's degree programs to students interested in sports management, health and communications.

That connection to academia sparked an idea from a soccer fan who also just happens to be the Dean of the School of Business at the Stevens Institute of Technology in Hoboken, N.J. Dr. Gregory Prastacos and the leadership team reached out to Real to see about potential interest in a partnership, one that could launch a dual-degree program in sports and technology for Stevens students here and in Spain."

>> Background: "In August, the first cohort will embark on a journey that will deliver two semesters on the New Jersey campus, a summer of learning abroad and a return back home for a semester that culminates in December 2022. The goal is to give students an MBA experience that is both classroom-driven but also experiential, working alongside the best in the world."

>> Worth Noting: "Among the areas they'll be exploring, which have become big drivers of success among all elite sports organizations, are: data analytics, sports performance, artificial intelligence, smart venues, Internet of Things, virtual reality and blockchain. Students will receive Stevens' MBA core curriculum and work toward a degree from Real Madrid Graduate School–Universidad Europea (EURM-UE) in digital transformation and sport technologies."

>> What They're Saying: "We have been very consciously trying to develop a learning model that is not just classroom experience. It's a learning model that involves learning by doing. The best way to do that is to have industry partners," said Prastacos.

>> Keep Reading
A MESSAGE FROM PRESTO SPORTS
See how PrestoSports is leading athletic communications into the future: Watch Now
SWIMMING
3. The Battle IS the Warm-up Pool
by Laine Higgins, Wall Street Journal

"Last month, Mariah Denigan graduated from high school in Kentucky. This week she's here competing in the U.S. Olympic Swim Trials against swimmers she has idolized most of her life for a spot on Team USA. But no one gets a chance at their Olympic dreams if they don't survive the warm-up pool first.

The warm-up pool is the place where hundreds of swimmers frantically swim over, through and on top of each other, all at once, to prepare for their races. There are no rules or pecking order. Packed 20 or more to a lane, they swim different strokes, at different speeds, with little decorum.

"It's every man for himself there," said Michael Phelps, now retired and attending the trials as a spectator for the first time since 1996. "You've got to get your stuff done, so I literally would crush people."

>> Situational Awareness: "On any given day, hundreds of athletes jump into the warm-up pool, which consists of six 25-yard and eight 50-meter lanes. It was built for temporary use in a convention center ballroom adjacent to the pop-up competition pool in the CHI Health Center Arena. The chaos owes to the nature of how swimmers use the pool: Some spend an hour lapping slow and steady, some hit the water for precisely timed 50s or bursts of all-out speed, others whip out kickboards and further clog the lanes. "It's like salmon trying to all get up a stream swimming on top of each other," said Northwestern University associate head coach Andrew Hodgson."

>> Signs of the Times: "Part of adjusting to the chaotic aquatic environment is learning the code of how to swim around the slowpoke in front of you. It's a bit like driving on the highway, if fingers and toes were turn signals. Tickling the toes of the swimmer ahead of you is a warning; a pinch or a slap on the lower extremities means make yourself narrow so the caboose can pass. If someone grabs your ankles? You might as well sink to the bottom of the pool immediately."

>> Quotable: "Some people just don't go into the middle of the lane when they pass you," said Katie Crom, a 17-year-old who competes with California's vaunted Mission Viejo Nadadores Swim Club. "They just kind of crush you into the lane line."

>> Swim Deeper
BASEBALL
4. From DIII to MLB

by Amanda Levine, Toledo Blade

"Tommy Parsons has quickly gone from undrafted to underrated to an unabated climb through the minor leagues.

In three seasons, the 6-foot-4 right-handed pitcher from NCAA Division III Adrian College cruised through the St. Louis Cardinals system and finds himself one rung from the major leagues.

Parsons is in Toledo this week with Triple-A Memphis. He made a relief appearance Tuesday and is scheduled to start Sunday's series finale.

He's trying to become a rare breed: from Division III to MLB."

>> History Lesson: "The most notable pitcher to come out of Division III is seven-time All-Star closer Billy Wagner (Ferrum College). Former Tiger Jordan Zimmermann came from Division III Wisconsin-Stevens Point."

>> The Key Stats: After not hearing his name in the 2018 draft, he was signed by the Cardinals and quickly progressed through the system, playing at four levels in 2019 - Single-A Peoria, Advanced-A Palm Beach, Double-A Springfield, and one game with Memphis. Overall in three minor league seasons, Parsons is 17-14 with a 3.86 ERA and a 1.175 WHIP (walks plus hits per innings pitched).

>> What They're Saying: "It's really unbelievable," Adrian College coach Craig Rainey said. "If you had asked me when he signed with the Cardinals, if he would've been up to Triple-A as quickly as he would have, I would have said maybe in a dream you get there that quickly. But he's just determined. He's a kid that's very focused and very determined, and I'm not surprised."

>> Of Note: "Still, Parsons is one level away from accomplishing his ultimate goal. For an undrafted Division III pitcher, his journey is extra special. "It's a chance to show that guys from DIII can play," he said.

>> Read More

CLASSIFIED ADS


SAINT MARY'S UNIVERSITY (Winona, Minn.)
Head Men's and Women's Cross Country and Track and Field Coach

Saint Mary's University of Minnesota, a Division III institution and a member of the Minnesota Intercollegiate Athletic Conference (MIAC) is seeking applications for the Head Men's and Women's Cross Country and Track and Field Coach opening.

Leads a competitive NCAA Division III men's and women's cross country and track and field program that aligns with the University mission, fosters academic success, and provides service-learning opportunities for student athletes. The ideal candidate adheres to the NCAA Division III philosophy, possesses outstanding communication skills, exhibits dynamic leadership and motivational abilities, strives for excellence in teaching and student-athlete development, has highly effective recruiting skills, and thrives in a collaborative team environment.

For more information go to the Saint Mary's University of Minnesota Website


WILKES UNIVERSITY (Wilkes-Barre, Pa.)
Head Field Hockey Coach

Wilkes University invites applicants for Head Field Hockey coach, a full-time, 12-month administrative staff position in the Department of Intercollegiate Athletics reporting to the Director of Athletics.

The successful candidate is responsible for effectively directing and administering all aspects of a successful program with particular emphasis on recruiting, monitoring academic progress, individual skill development, budget management and staff supervision. The head field hockey coach is involved in community service activities and alumni events. Additional responsibilities will be assigned in the department of intercollegiate athletics.

To apply, visit www.Wilkes.edu and click "Jobs at Wilkes". Please be sure to include a cover letter, resume or curriculum vitae and three references including names, titles, full mailing address, telephone numbers and email addresses.


>> Contact us to Post your position here
TRANSACTIONS
5. Comings and Goings
1 THING
6. Springsteen Reopens Broadway
Bruce Springsteen's one-man "Springsteen on Broadway" reopened for a vaccinated audience at St. James Theater — the first full-length Broadway show since COVID shuttered Broadway in March of 2020.
"I am here tonight to provide proof of life," The Boss said, per the N.Y. Times — a line from the monologue of his original show, which began in 2017 and ran 236 performances before closing in 2018.
- courtesy of Axios
Copyright © 2021, D3Playbook.com All rights reserved.