written by STEVE ULRICH
your must-read briefing on what's driving the day in NCAA Division III

>> Good Friday Morning! Good luck to all that are participating in Conference championship events this weekend.

>> Today's Word Count: 1,109

>> Thanks for reading. Remember to follow us on Twitter @D3Playbook for the latest news and transactions


TOP STORY
1. Title Time


It's the opening weekend of NCAA DIII championship tournaments, as women's lacrosse plays its first two rounds to whittle down to the Sweet 16.

We're keeping an eye on:
Illinois Wesleyan (10-3) vs. George Fox (13-0)
Babson (4-1) vs. TCNJ (7-2)
John Carroll (16-1) vs. UW-River Falls (9-2)
Farmingdale State has withdrawn from the tournament, allowing Washington & Jefferson to move into the second round.

>> Complete Bracket

The men's lacrosse and men's and women's tennis fields will be announced on Monday with a number of slots being filled this weekend. See below for all the title games.

Men's and women's golf begin their championships on Tuesday.

Baseball and softball still have two more weekend remaining in the regular season before selecting their fields on May 23.

FINANCES
2. Becker to Lay Off Over 300

by Emma Whitford, Inside Higher Ed

"Becker College will lay off 329 employees at the end of June, the Telegram & Gazette reported.

The layoffs are set to take place two months before the private college in Worcester, Mass., closes its doors. Enrollment declines, ongoing budget deficits and added financial burdens during the pandemic contributed to the college's Board of Trustees deciding to close at the end of the current academic year and wind down operations in August.

Most of the layoffs -- 245 -- will be at the college's Worcester campus, while 84 people from its Leicester campus will be laid off."


NCAA
3. Selection Monday
The championship fields for men's lacrosse and men's and women's tennis will be announced on Monday. Here is what to you need to know.

Lacrosse (M)
Field Size (31 teams) - 28 AQ, 1 Pool B, 2 Pool C
Who's In: Franklin & Marshall (Centennial), Benedictine (NACC), Centre (SAA)

Championship Games (25)
Atlantic East: Neumann at #5 Cabrini
C2C: #9 Christopher Newport at #3 Salisbury
CCIW: North Central at Illinois Wesleyan
CSAC: Kean at Stockton
CCC: Western New England at Endicott
Empire 8: Nazareth at #11 St. John Fisher
GNAC: Norwich at Lasell
HCAC: Hanover at Transylvania
Landmark: Elizabethtown at Catholic
Liberty: #12 St. Lawrence at #1 RIT
Little East: Western Connecticut at UMass Boston
Michigan: Hope at Albion
MAC Commonwealth: #6 York at #7 Stevenson
MAC Freedom: Misericordia at Stevens
MWLC: Monmouth at Northwestern
NESCAC: #13 Williams at #2 Tufts
NEWMAC: Babson at Coast Guard
NAC: Husson at SUNY Poly
NCAC: Kenyon at #15 Denison
Ohio: John Carroll at Baldwin Wallace
ODAC: Washington and Lee at Lynchburg
Presidents: Westminster at Grove City
Skyline: Farmingdale State at SUNY Maritime
SUNYAC: Geneseo at Cortland
USA South: Piedmont at Pfeiffer

Tennis (W)
Field Size (42 teams) - 36 AQ, 2 Pool B, 4 Pool C
Who's In: Penn State Behrend (AMCC), Luther (American Rivers), Johns Hopkins (Centennial), North Central (CCIW), Cairn (CSAC), Nazareth (Empire 8), Franciscan (Presidents), Millsaps (SAA), Southwestern (SCAC), N.C. Wesleyan (USA South)

Championship Matches
American Southwest: semifinals (Fri.)
C2C: semifinals (Fri.)
CCIW: semifinals (Fri.)
CCC: Endicott vs. Nichols
Heartland: semifinals (Sat.)
Landmark: Scranton at Moravian
Liberty: Vassar at Skidmore
Little East: Plymouth State at Rhode Island College
Michigan: Kalamazoo at Hope
MAC Commonwealth: Lebanon Valley at York
MAC Freedom: DeSales at Wilkes
Midwest: Grinnell vs. Lake Forest
Minnesota: semifinals (Fri.)
NESCAC: semifinals (Sat.)
NEWMAC: Springfield at Babson
NJAC: Stockton at TCNJ
NAC: Penn State Harrisburg at NVU-Johnson
NCAC: Kenyon at DePauw
NACC: semifinals (Fri.)
Northwest: semifinals (Fri.)
Ohio: semifinals (Fri.)
ODAC: Sweet Briar at Washington and Lee
Skyline: Farmingdale State at St. Joseph's (L.I.)
SUNYAC:
UMAC:
Wisconsin: UW-Whitewater
Tennis (M)
Field Size
(37 teams) - 33 AQ, 3 Pool B, 1 Pool C
Who's In
: Mt. Aloysius (AMCC), Concordia, Texas (ASC), Johns Hopkins (Centennial), Grove City (Presidents), Oglethorpe (SAA), Trinity (SCAC), Principia (SLIAC), N.C. Wesleyan (USA South)
Championship Matches
American Rivers: semifinals (Fri.)
C2C: semifinals (Fri.)
CCIW: semifinals (Fri.)
CCC: Wentworth vs. Roger Williams
Empire 8: semifinals (Fri.)
Landmark: Scranton at Drew
Liberty: Skidmore at Rensselaer
Michigan: Hope at Kalamazoo
MAC Commonwealth:
MAC Freedom: DeSales at Stevens
Midwest: Grinnell vs. Lake Forest
Minnesota: Carleton at Gustavus Adolphus
NESCAC: semifinals (Sat.)
NEWMAC: Coast Guard at Babson
NJAC:
NCAC: DePauw at Denison
NEAC: NVU-Lyndon at Lancaster Bible
NACC: Concordia (Wis.) vs.
Northwest: semifinals (Fri.)
Ohio: semifinals (Fri.)
ODAC: Virginia Wesleyan at Washington and Lee
Skyline: Farmingdale State at Manhattanville
UMAC:
VACCINES
4. Rowan Rewards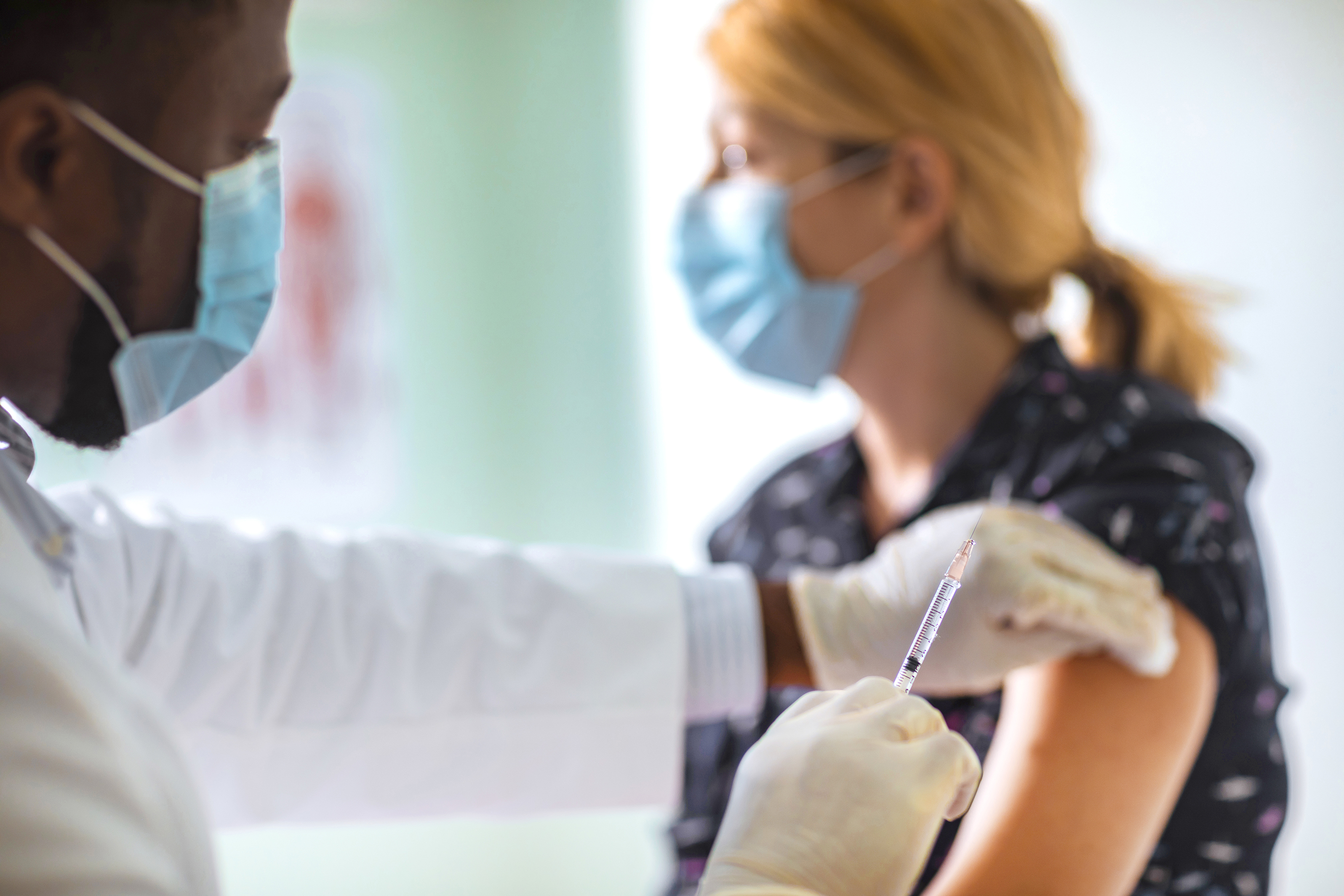 by Lindsay Ellis, Chronicle of Higher Education
"Here's another vaccine incentive, for those keeping track: Rowan University, in New Jersey, is
offering up to $1,000
for many students who get the Covid-19 vaccine.
The incentive is for full-time students who show proof of vaccination by August 7. They'll get $500 toward course registration, and students who live on campus will get an additional $500 to pay for housing.
It's an unusually generous incentive, but
it's far from the only one
. At the University of North Carolina at Greensboro, students who are vaccinated could enter a lottery for free housing, textbooks, or meal credits. Other campuses, including Siena College, said they would relax certain Covid-related rules once a certain percentage of in-person students got the shot."
COVID
5. Vaccine Update

As colleges look toward the fall-2021 semester, they're grappling with whether to require — or just strongly encourage — students to be vaccinated against Covid-19. Here's a chart of institutions - includng 78 Division III institutions - that have decided to issue blanket vaccination requirements of all students, students living on campus, and/or employees.
California (6): Caltech, Chapman, Claremont-M-S, Occidental, Pomona-Pitzer, UC Santa Cruz
Colorado: Colorado College
Connecticut: Wesleyan
DC: Trinity Washington
Georgia: Emory
Indiana (2): DePauw, Saint Mary's
Iowa: Grinnell
Kentucky: Berea
Massachusetts (23): Amherst, Brandeis, Bridgewater State, Emerson, Fitchburg State, Framingham State, Lasell, MCLA, MIT, Massachusetts Maritime, Mount Holyoke, Salem State, Simmons, Smith, Springfield, Suffolk, Tufts, UMass Boston, UMass Dartmouth, Westfield State, Wheaton, Williams, Worcester State
Maine: Bowdoin
Maryland (2): Johns Hopkins, Salisbury
Michigan: Kalamazoo
Minnesota (2): Carleton, Macalester
Missouri: Washington U.
New Jersey (9): Drew, Fairleigh Dickinson, Kean, Montclair State, New Jersey City, Rutgers-Camden, Rutgers-Newark, Stevens, Stockton
New York (9): Hamilton, Ithaca, Manhattanville, NYU, Rensselaer, Rochester, RIT, Sarah Lawrence, Vassar
North Carolina: Brevard
Ohio: Kenyon
Oregon (2): Lewis & Clark, Willamette
Pennsylvania (5): Bryn Mawr, Dickinson, Haverford, Muhlenberg, Swarthmore
Rhode Island: Roger Williams
Tennessee: Maryville
Virginia (4): Bridgewater, Hollins, Mary Baldwin, Virginia Wesleyan
Washington (2): Pacific Lutheran, Whitman
Wisconsin: Lawrence
>> Complete List

TRANSACTIONS
6. Comings and Goings
Thanks for starting your day with us and enjoy your weekend. Please invite your friends to sign up for D3Playbook.

If you have a business and would like to reach an affluent audience that works in higher education and college sports ... drop us a line at d3Playbook@gmail.com.
Copyright © 2021, D3Playbook.com All rights reserved.