written by STEVE ULRICH
your must-read briefing on what's driving the day in NCAA Division III
>> Greetings. It's Tuesday Morning. Let's get it out of the way now ... May the Fourth be with you.

>> Today's Word Count: 956 (4 minutes)

>> Thanks for reading D3Playbook. Share us with a friend today, won't you?

>> Advertise your job opening. Contact us today.


TOP STORY
1. Big Green Tabs Shibles

by Eli Canfield, Kennebuc Journal and Morning Sentinel

"A month after its longtime men's basketball coach Tim Gilbride announced his retirement, Bowdoin College now needs to replace its winningest women's basketball coach in program history.

Adrienne Shibles accepted an offer to become the women's basketball coach at Division I Dartmouth College in Hanover, New Hampshire, Bowdoin announced Monday.

Shibles went 281-65 (.805 winning percentage) in 12 seasons with the Polar Bears. She led Bowdoin to 11 NCAA Division III tournament appearances, including national title game appearances 2017 and 2018. The Polar Bears were on the cusp of reaching another Final Four in 2020 before the coronavirus pandemic shut down the season. Shibles, a Knox native and Mount View graduate, also won two New England Small College Athletic Conference championships.

Now, she's making the jump to a Division I program that has struggled in recent years — The Big Green have not enjoyed a winning season since 2017-18. Their last Ivy League crown came in 2009."

>> What She's Saying: "Honestly, it wasn't perfect timing and I wasn't necessarily looking for a move," said Shibles. "I realized during the process that it's a terrific and perfect fit in every way, and I'm excited for the challenge in front of me."

>> Change of Plans: "Shibles was set to coach the USA women's U16 national team. The team was scheduled to fly to Chile in June for the 2021 FIBA Americas U16 Championships. However, those plans are now off because Team USA prohibits Division I coaches from working with high school athletes."

>> Continue Reading

MENTAL HEALTH
2. #DontSleepOnStigmas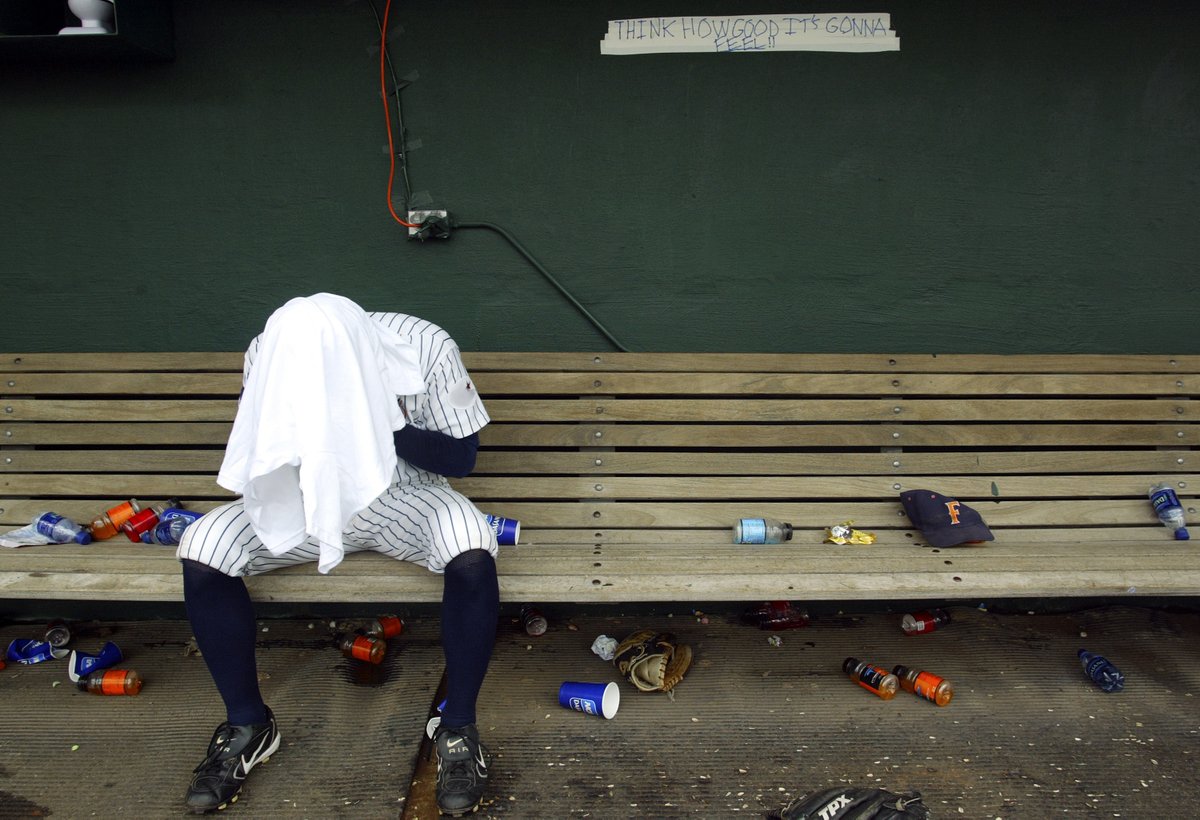 The second Mental Health Social Media Campaign is scheduled for May 3-6. It is a week of awareness, education and engagement to show the importance of #DontSleepOnStigmas surrounding mental health.

A partnership with the DIII Student-Athlete Advisory Committee and the Sport Science Institute, the campaign serves as a platform for student-athletes, administrators, coaches, staff, and support networks across the country to start the discussion, speak out on, and don't sleep on the stigma surrounding mental health. Our goal with this campaign is to use social media to create a dialogue and communicate the benefits of normalizing mental health.

For more information, go to https://www.ncaa.org/sport-science-institute/topics/mental-health-social-media-campaign.

The best and most reliable end-to-end live video streaming provider in college athletics is BlueFrame Technology. Join #BlueFrameNation and Stream Like a Pro with special pricing for D3Playbook subscribers! Learn more today!
GOLF
3. Making The Field

The NCAA Division III Men's Golf Committee has announced the teams and individuals selected to participate in the 2021 NCAA Division III Men's Golf Championships.

Thirty conferences were awarded an automatic qualification for the championships. Four teams were selected from Pool B, while the final three berths were reserved for Pool C. The six individuals are selected from the remaining players who have not qualified with a team.

Pool B: Emory, Trinity (Texas), Carnegie Mellon, Christopher Newport
Pool C: Methodist, Huntingdon, St. Thomas (Minn.)

Individuals: Kevin Burris, Pfeiffer; Cameron Starr, LaGrange; Lane Roye, McMurry; Jacob Pedersen, Gustavus Adolphus; Declan Hickton, Rochester; Pierce Robinson, Washington & Lee

>> Official Release

---
The NCAA Division III Women's Golf Committee announced 25 teams and six individuals that will participate in the 2021 DIII women's golf championships on Monday.

Twenty-one conferences have been granted automatic qualification and the remaining four teams were selected on an at-large basis from conferences and the independent institutions. Six individuals, not from selected teams, also were selected for the championships.

The championships will be conducted May 11-14 at Forest Akers Golf Courses (West Course) in Lansing, Michigan. Olivet College and the Greater Lansing Sports Authority will serve as hosts.

Pool C: Methodist, Carnegie Mellon, Emory.

Individuals: Nicole Miller, Bethel; Kaila Higgins, Chapman; Shreya Ganta, Christopher Newport, Sarah Hsu, Oglethorpe; Sydney McConnell, Mary Hardin-Baylor; Danielle Bambola, Cortland

>> Official Release

LACROSSE
4. Let the Dance Begin


The NCAA Division III Women's Lacrosse Committee has selected the 37 teams that will compete in the 2021 NCAA Division III Women's Lacrosse Championship.

You can view the interactive tournament bracket here and the printable tournament bracket here.

Five first-round games will be played Saturday, May 8, with the winners advancing to the second round. Winners of the four regionals will advance to the semifinals and final, which take place Saturday and Sunday, May 22-23, at Kerr Stadium in Salem, Virginia.

Pool B: UW-Wisconsin-River Falls
Pool C: Carroll (Wis.), Illinois Wesleyan, Ithaca

First Round - Saturday, May 8
Catholic vs. Becker
St. John Fisher vs. Cazenovia
William Smith vs. Meredith
Illinois Wesleyan vs. George Fox
Cortland vs. Transylvania

Second Round - May 8-9
16 games; Sites: F&M, Rhodes, Colby, Chicago, W&L

Regional Semifinals and Final - May 15-16
Sites: Colby and Washington and Lee


LACROSSE

5. Still The One


USILA Men
RIT (12), 8-0
Tufts (8), 5-0
Salisbury 11-1
Lynchburg, 14-2
Cabrini, 8-2
York, 12-1
Stevenson, 7-0
Franklin & Marshall, 6-0
Christopher Newport, 10-4
Gettysburg, 4-1
11-15: St. John Fisher, St. Lawrence, Williams, Union, Denison
16-20: Hampden-Sydney, Ursinus, Colorado College, Ohio Wesleyan, Wesleyan

>> Movin' On Up: F&M (+4)
>> Opposite Direction: Gettysburg (-3), Williams (-3)
>> Greetings: Wesleyan

---
IWLCA Women
Franklin & Marshall (21), 7-0
Washington and Lee (1), 13-0
Tufts (3), 6-0
Salisbury, 15-0
Gettysburg, 5-1
Catholic, 9-0
Colby, 4-1
Denison, 9-1
St. John Fisher, 14-1
Messiah, 16-0
11-15: Ithaca, Wesleyan, Cortland, TCNJ, York
16-20: William Smith, Brockport, Geneseo, Hamilton, Trinity
21-25: Christopher Newport, St. Mary's (Md.), Montclair State, Mary Washington and Roanoke (tie)

>> Complete Poll

TRANSACTIONS
6. Comings and Goings
Thanks for starting your day with us. Please invite your friends to sign up for D3Playbook

If you have a business and would like to reach an affluent audience that works in higher education and college sports ... drop us a line at
D3Playbook
@gmail.com
.
Copyright © 2021, D3Playbook.com All rights reserved.