written by STEVE ULRICH
your must-read briefing on what's driving the day in NCAA Division III

>> Good Friday Morning. The weekend is here!

>> Today's Word Count: 1,301 (5 minutes)

>> We're taking the weekend off and will return on Tuesday. Be safe and enjoy the holiday weekend.

>> Thanks for reading. May I ask a favor? Share this with a friend or colleague today and invite them to subscribe.


TOP STORY
1. Athletes as Employees?

by Dennis Dodd, CBSSports.com

"College athletes would be considered employees who are able to collectively bargain for basic labor rights if a new Congressional bill introduced Thursday morning eventually becomes law.

Sens. Chris Murphy (D-CT) and Bernie Sanders (D-VT) have sponsored the College Athlete Right To Organize Act in the Senate. The bill defines "any college athlete as an employee if they receive direct compensation" from their school in terms of scholarship money.

That presents a direct challenge to the NCAA's long-held operating principle of amateurism that has allowed it to maintain control over college sports for decades.

The bill would prohibit any scholarship that would keep an athlete from collectively bargaining for their rights. Scholarships would be defined as compensation that would give athletes the right to collectively organize and have a say in their working conditions. Companion legislation was also introduced in the House of Representatives by Reps. Jamal Bowman (D-NY), Andy Levin (D-MI) and Lori Trahan (D-MA).

>> Point: "College athletes are students and not employees of their college or university. This bill would directly undercut the purpose of college: earning a degree. The NCAA and its member schools support student-athletes through scholarships -- many of which cover their full cost of education debt free -- and numerous other benefits. NCAA members also are committed to modernizing name, image and likeness rules so student-athletes can benefit from those opportunities but not become employees of their school." - NCAA

>> Counterpoint: "College athletes face exploitative and unfair labor practices by the National Collegiate Athletic Association ... (NCAA) and its member institutions, primarily through the denial of the basic economic and labor rights of such athletes, which the NCAA and its member institutions have justified by defining college athletes as amateurs."

>> Continue Reading
>> Full NCAA Statement


COLLEGE LIFE
2. Restoring Retirement Benefit

by Colleen Flaherty, Inside Higher Ed

"With some exceptions, colleges and universities are planning to restore or have already restored the faculty retirement benefits they cut during COVID-19. Having fared better than expected during the pandemic in term of finances, certain institutions are even retroactively contributing to their professors' retirement plans to make up for those cuts.

A forthcoming full-length report on faculty compensation from the American Association of University Professors says that more than a quarter of institutions eliminated or reduced fringe benefits for full-time faculty members during the 2020-21 academic year. Private institutions were much more likely to do so than public institutions."

>> Background: According to data from the College and University Professionals Association-Human Resources, 71 percent of college and universities contributed to employee 403(b) plans, the most commonly offered retirement plan in higher education, in January 2020. As of January 2021, that figure was just 63 percent.

>> Coming Back: While the AAUP and CUPA-HR don't have current data on how many institutions plan to resume their stalled benefits, the Teachers Insurance and Annuity Association of America, or TIAA, said that nearly all of its top 200 client institutions that are still suspending retirement matching contributions plan a full reinstatement by July 1."

>> Keep Reading


LACROSSE
3. Then There Were Two
The Division III men's lacrosse championship will be played Sunday at 4 p.m. at Rentschler Field in East Hartford, Conn. between #2 Salisbury and #3 RIT.
Tickets will be combined
with the Division II National Championship and will be $20. An all-session pass is also available for $140, good for admittance to both Division I semifinal games on Saturday, Monday's Division I National Championship and Sunday's Division II and Division III Championship game. All tickets will be physically distanced in PODS per sets of two and four.
It will be the 19th appearance in the national final for the Sea Gulls who have captured the title 12 times (1994-95-99-2003-04-05-07-08-11-12-16-17). The Tigers play for the national title for the third time in program history and first since 2017.
>>
RIT Preview
>>
Inside Lacrosse Podcast
>>
Live Video
TRACK AND FIELD
4. Pomainville's Record Highlights Day One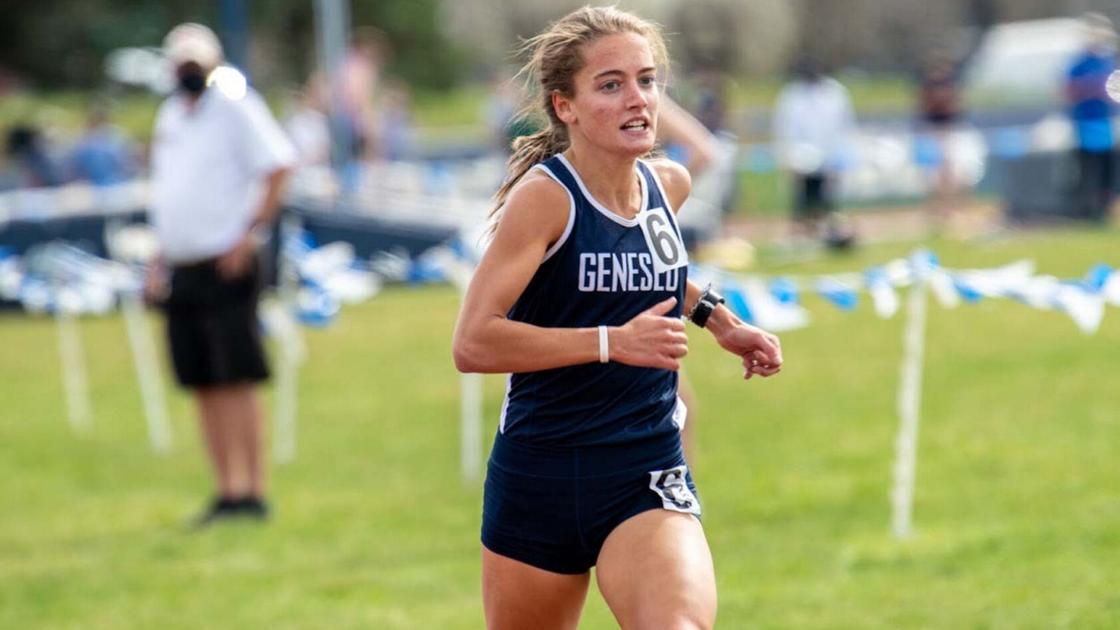 A national record fell by the wayside on day one of the NCAA Division III Outdoor Track and Field championship in Greensboro, N.C.
Geneseo senior
Emily Pomainville
shattered a 17-year-old record in the 1500 meters, winning her prelim in a record time of 4:13.69.
Liz Woodworth
of UW-Oshkosh set the previous mark of 4:15,20 in 2004.
Pomainville went out in 49.03 and kept it remarkably consistent the rest of the way – 68.40, 69.20 and 67.05. Her time was 19 seconds faster than the second-best qualifying time.
>>
Results
SOFTBALL
5. Day One Recap
The NCAA Division III softball championship concluded day one with four teams with victories and four teams facing elimination.
DePauw d. UW-Oshkosh, 2-1
The Tigers (39-3) scored two runs in the fifth and Cami Henry did the rest from the circle, allowing just three hits. [Link]
Texas Lutheran d. Tufts, 4-3
The Bulldogs (33-4) struck for three runs in the bottom of the seventh to overcome the Jumbos. Laura Hernandez hit a game-tying HR and Rebecca Snow added the walk-off RBI single. [Link]
Virginia Wesleyan d. St. Thomas, Minn., 3-0
Hanna Hull twirled a two-hit complete-game shutout for the Marlins (41-5-1). Kayla Womack delivered a two-run 1B in the sixth and scored later in the inning. [Link]
Birmingham-Southern d. Rochester, 3-2 (9 innings)
Leah Wood belted a walk-off HR in the bottom of the ninth for the Panthers (32-6)
ROWING
6. Championship Weekend
The NCAA Division III Women's Rowing championship will be held May 28-29 at the Nathan Benderson Park in Sarasota, Florida, hosted by the University of Central Florida and Suncoast Aquatic Nature Center Associates.

The 2V8 will take to the water at 8:12 a.m. on Friday, while the 1V8 competes at 8:48 a.m. The petite and grand finals will begin around 11 a.m. on Saturday.

Lane Assignments

I EIGHTS
Heat A: Bates (3), Wesleyan (4), Pacific Lutheran (2)
Heat B: Ithaca (3), Hamilton (4), Washington College (2)

II EIGHTS
Heat A: Wesleyan (3), Pacific Lutheran (4) Ithaca (2)
Heat B: Hamilton (3), Bates (4), Washington College (2)

>> Live Video


TRANSACTIONS
7. Comings and Goings
1 THING
8. The COVID Sniffers

"Meet the Covid-sniffers: Millie, Kyp, Lexi, Marlow, Asher, and Tala are six British canines who can tell if you have Covid-19. Trained by researchers from the London School of Hygiene and Tropical Medicine and Durham University, the dogs can discern by scent whether people have Covid, even if they're asymptomatic. That's because Covid-19 comes with its own odor, which we relatively anosmic human beings cannot smell (even when our sense of smell is normal and not affected by the disease).

A study of the dogs' smelling talent has not yet been peer-reviewed, but Durham University calls it the "most extensive of its kind," adding that "the preliminary results show that specially trained dogs can rapidly, noninvasively sniff out Covid-19."

Durham says the dogs could, for example, in just 30 minutes smell all the Covid infections among 300 passengers about to board a plane. So let's say your college's rec center just reopened and is not requiring masks; you must be vaccinated, but it's on the honor system. Having a dog like Kyp, trained to sniff entering sportspeople, might make a difference to you and your workout companions' health."

- courtesy of Chronicle of Higher Education

Thanks for starting your day with us and enjoy your weekend. Please invite your friends to sign up for D3Playbook.