written by STEVE ULRICH
your must-read briefing on what's driving the day in NCAA Division III


>> Welcome to Thursday.

>> Today's Word Count: 1,266

>> Advertise your department's job openings with D3Playbook.

>> Thanks for reading D3Playbook. Remember to follow us on Twitter @D3Playbook for the latest news and transactions


TOP STORY
1. A Trend or Outlier?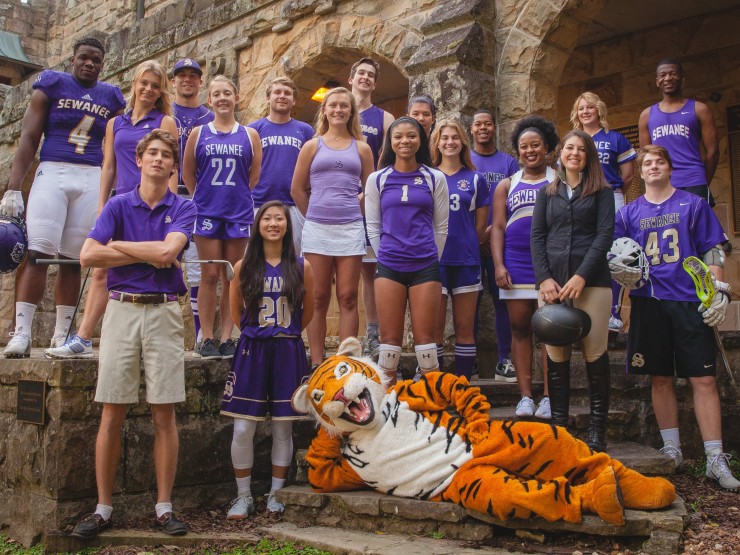 by Mark Wiedmer, Chattanooga Free Times Press

"On March 13th, the University of Hartford reached the high point of its 36-year history as a Division I basketball program when it earned its first-ever NCAA Tournament bid by capturing the America East Conference tourney title.

Last Thursday, exactly 54 days after that watershed moment, the school's board of regents voted to downsize Hawks athletics from Division I to Division III, which means the school will no longer give athletic scholarships, which puts it at the same level as The University of the South (Sewanee).

Maybe this is an outlier and maybe not. The economic fallout from the coronavirus pandemic has done significant financial damage to every college athletic department throughout the country, be they small (Division III), medium (Division II) or large (Division I, as both the Southeastern Conference and the University of Tennessee at Chattanooga's Southern Conference are).

No less than UTC athletic director Mark Wharton said Tuesday afternoon: "I think that some programs, because of COVID-19, will have to look at it (dropping down a division or two). But I don't think it's going to become a trend, at least I hope not."

>> Background: "But Hartford's decision was not without careful thought. The school reportedly commissioned a study by CarrSports that showed it would save $9.2 million a year by dropping from Division I to Division III. Interestingly enough, it was also reportedly CarrSports that once advised Alabama-Birmingham to drop football, a move UAB later regretted."

>> Reality Check: "Almost all college presidents and boards whose schools compete at the Division I level understand the potential pitfalls of dropping or downsizing their athletic departments. Of course, they also understand that it is better for a university not to have athletics, or at least Division I athletics, than have no university at all."

>> The Final Word: "Yet let the saving of $9.2 million a year be the difference in having a nursing school or a football team and a lot of schools may determine Division I athletics to be a front porch they no longer need."

>> Comparing Schools

Total Participants
U. of Hartford - 360 (195m, 165w)
UT-Chattanooga - 265 (119m, 146w)
Sewanee - 590 (333m, 257w)
Trinity (Conn.) - 802 (464m, 338w)

Men's Operating Expenses excluding football and basketball
U. of Hartford - $648,034
UT-Chattanooga - $323,923
Sewanee - $433,265
Trinity (Conn.) - $564,611

Women's Operating Expenses excluding basketball
U. of Hartford - $491,261
UT-Chattanooga - $460,076
Sewanee - $388,990
Trinity (Conn.) - $578,622

>> Be Smart: Yes. I'm tired of the phrase dropping down. I'm sure you are too.

>> Continue Reading

GOLF
2. Halfway Home
Carnegie Mellon surrendered five of its six-shot lead at the start of the day but holds the top spot (620) after 36 holes of the NCAA Division III women's golf championship. Methodist (621), led by Paige Church's even-par 72, posted a team score of 300 to close within a shot of the Tartans' 308. George Fox is eight shots back at 628.

The Bruins' Makensie Toole carded a two-under-par 70 to take the lead in the individual chase at 146. She recorded an eagle and four birdies on the round. Toole lead Rylee Suttor of Centre and Alexis Sudjianto of Carnegie Mellon by three shots.


Illinois Wesleyan has the lead at the halfway mark of the men's golf championship. The Titans have a two-day total of 576 - five shots clear of second-place Methodist and 12 better than third-place Guilford.

The Monarchs' Andre Chi fired a five-under-par 65 on the Spiedel Jones course to take the individual lead at four-under 137. He had four birdies and an eagle on the day. Three players are tied for second at 141 - Nebraska Wesleyan's Alex Kubik, IWU's Jimmy Morton and Webster's Will Hocker.

The best and most reliable end-to-end live video streaming provider in college athletics is BlueFrame Technology. Join #BlueFrameNation and Stream Like a Pro with special pricing for D3Playbook subscribers! Learn more today!
ALUMNI
3. Zimmermann Ready to Say Goodbye

by Andrew Wagner, Forbes

"Short of playing for and winning a World Series Championship, Jordan Zimmermann had accomplished just about everything he could have hoped for when he made the unlikely jump from NCAA Division III baseball to the pros nearly 15 years ago.

He was a highly-touted prospect, one of the most talented young pitchers in the game. He pitched in All-Star Games and postseason contests and even threw a no-hitter.

But along with that elusive championship, there was one other dream Zimmermann wanted to fulfill before hanging up his cleats: the chance to pitch for the team he followed while growing up in rural Wisconsin.

Now that he finally got that opportunity, making a pair of appearances over the last two weeks for the Milwaukee Brewers, Zimmermann decided the time had finally come and he officially announced his retirement Tuesday morning before the Brewers opened a three-game series against the St. Louis Cardinals at American Family Field."

>> Background: Zimmermann's breakout season came in 2013, when he earned his first career All-Star appearance, pitched two complete-game shutouts and led the National League with 19 victories. He returned to the All-Star Game again in 2014, while going 14-5 with a 2.66 ERA and on the final day of that season became the first Nationals pitcher to throw a no-hitter.

>> What They're Saying: "I understand where he was sitting on this," Milwaukee manager Craig Counsell said. "I congratulate him on a great career. It was a brilliant career that he should be really proud of. It was a great ride for him, an incredible ride."

>> The Final Word: "I guess my proudest thing would be as a small-town kid who played at a Division III school and made it to the big leagues," Zimmermann said. "That's tough to do."

>> Read More

TRACK AND FIELD
4. Top 10
This Week's USTFCCCA Men's Top 10
Wartburg
UW-La Crosse
UW-Oshkosh
Rowan
UW-Eau Claire
John Carroll
UW-Stout
Mount Union
Carnegie Mellon
UW-Whitewater
>> Worth Noting: UW-La Crosse received four new or improved national top-10 marks this past weekend at the WIAC Outdoor Championships, including a national-leading effort from Seth Holden in the 100 (10.48) as well as an eighth-ranked mark from him in the 200 (21.48).

>> Complete Rankings

This Week's USTFCCCA Women's Top 10
UW-La Crosse
Ithaca
UW-Eau Claire
Loras
Geneseo
Johns Hopkins
Tufts
Nebraska Wesleyan
UW-Oshkosh
George Fox
>> Notable: UW-La Crosse added seven new or improved national top-10 marks this past weekend at the WIAC Outdoor Championships. Skye Digman had her hand in two of those efforts as she is ranked third nationally in the shot put at 14.71m (48-3¼) and fourth nationally in the discus at 45.85m (150-5).

>> Complete Ranking

SOFTBALL
5. Bulldogs at No. 1


This Week's NFCA Top 10
Texas Lutheran (8), 28-4
(tie) DePauw, 32-2
(tie) Virginia Wesleyan, 37-5-1
Moravian, 28-0
Birmingham-Southern, 29-5
Eastern Connecticut, 27-2
East Texas Baptist, 30-5
Linfield, 36-7
Salisbury, 24-7
Berry, 25-8

>> New Kids: Coe, Trine, Transylvania
>> Movin' On Up: Linfield (+3), Salisbury (+3), Rowan (+3)
>> Chutes not Ladders: Wartburg (-9), Belhaven (-6), Emory & Henry (-6)

>> Sultans of Swat: Claire Fountain of George Fox and Taylor Skraba of Benedictine lead DIII with 18 home runs


>> Complete Poll
TRANSACTIONS
6. Comings and Goings
Thanks for starting your day with us. Please invite your friends to sign up for D3Playbook.

If you have a business and would like to reach an affluent audience that works in higher education and college sports ... drop us a line at D3Playbook@gmail.com.
Copyright © 2021, D3Playbook.com All rights reserved.