>> Welcome to Wednesday.

>> Today's Word Count: A breeze at 910.

>> A Note: Concordia Wisconsin has received waiver relief for meeting the NCAA Convention attendance condition of membership

>> Thanks for reading D3Playbook. Remember to follow us on Twitter @D3Playbook for the latest news and transactions


TOP STORY
1. What's In a Name?

by Rachel Bachman, Louise Radnofsky, Laine Higgins, Wall Street Journal / photo: Getty Images

"The National Collegiate Athletic Association has built its trademarked "March Madness" phrase into one of the most powerful brands in sports. It's plastered on the courts, arenas and broadcasts for the lucrative NCAA men's basketball tournament—and absent from the women's tournament.

The reason for that absence is that the NCAA has withheld use of the "March Madness" brand from women's college basketball. It has used the memorable phrase to turn the men's tournament into a billion-dollar juggernaut, and at the same time declined to use it for the women's tournament that has grown in popularity in recent years.

The result is that the NCAA has held back a valuable asset from the women's tournament even as it now says it is committed to putting it on an equal footing with the men's tournament. A giant "March Madness" logo is splashed across the center of men's tournament courts in Indianapolis, while the women's courts either have no obvious tournament logo or simply say "NCAA Women's Basketball."

>> Situational Awareness: "The NCAA says it started using "March Madness" in 1982. After extensive wrangling, it registered the trademark in 1993, and wrote in its submission to the U.S. Patent and Trademark Office that the mark was for "entertainment in the nature of basketball tournaments between college teams."

>> Other NCAA Trademarks
Champions Play Here®
1College World Series®
Elite 8®
Elite Eight®
Final 4®
Final Four®
Frozen Four®
March Madness®
Men's Elite Eight®
Men's Frozen Four®
NCAA Sweet 16®
NCAA Sweet Sixteen®
Selection Sunday®
The Final Four®
1Women's College World Series®
Women's Elite Eight®
Women's Final 4®
Women's Final Four®
Women's Frozen Four®
1College World Series and Women's College World Series: The NCAA is the exclusive licensee of these marks, registered by Major League Baseball, in connection with the NCAA Division I Men's Baseball Championship and the Division I Women's Softball Championship.

>> Read More

COLLEGES
2. Wisconsin Privates Explore Partnership

by Rick Seltzer, Inside Higher Ed

"Two institutions in Wisconsin are exploring a partnership that could be centered on administrative, academic and co-curricular activities.

Ripon College and Marian University announced the creation of a joint working group made up of administrators, faculty members, staff members, trustees and students, KFIZ reported. The president of Ripon, Zach Messitte, said a merger is not on the table.

"I'm hopeful that the joint group will find areas where, by working together, we might be able to enhance our respective institutions," Messitte said, according to KFIZ.

Ripon is a private liberal arts college located in Ripon, Wis., about 20 miles outside of Fond du Lac, which is where Marian University is located. Marian is a Roman Catholic institution. Ripon enrolls about 800 students, while Marian enrolls about 1,200.
The working group is expected to issue recommendations this summer.
RANKINGS
3. Around the Diamond


This Week's NCBWA/D3Baseball.com Poll
Trinity, Texas
Washington, Mo.
Cal Lutheran
Salisbury
Webster
Chapman
North Central, Ill.
Southern Maine
Babson
Aurora
>> Hello: Denison
>> Goodbye: Adrian
>> Games to Watch: #2 Washington U. vs. #5 Webster (Wed); #7 North Central vs. North Park (Wed); #14 Kean vs. William Paterson (Thu); #1 Trinity vs. St. Thomas, TX (Fri-Sat); #22 Wooster vs. #25 Denison (Sat-Sun); #2 Washington U. vs. #7 North Central (Sun)

>> Complete Poll

CONFERENCES
4. Happy Birthday MIAA

The Michigan Intercollegiate Athletic Association (MIAA) is America's oldest collegiate athletic conference.

The 2020-21 academic year marks the 133rd consecutive year of operation for the NCAA Division III-affiliated conference. The MIAA was founded March 24, 1888. From the very beginning, the MIAA has conducted full-season championships in multiple sports. There have been changes in some of the sports (bicycle racing and Indian club swing have long since disappeared, and basketball did not even exist in 1888), but these changes have served to develop the MIAA into one of America's finest NCAA Division III conferences, today offering 23 sports for men and women.

The MIAA's continuity is noteworthy. Of the 13 schools that have had full membership, nine are still members - Adrian, Albion, Alma, Calvin, Hope, Kalamazoo, Olivet, Saint Mary's, and Trine. Albion and Olivet were charter members, although Albion is the only member to hold continuous membership. Ex-members are Michigan State University (1888-1907), Eastern Michigan University (1892-1926), Hillsdale College (1888-1960) and Defiance College (1997-2000).

>> Learn More

NEWS
5. Milestones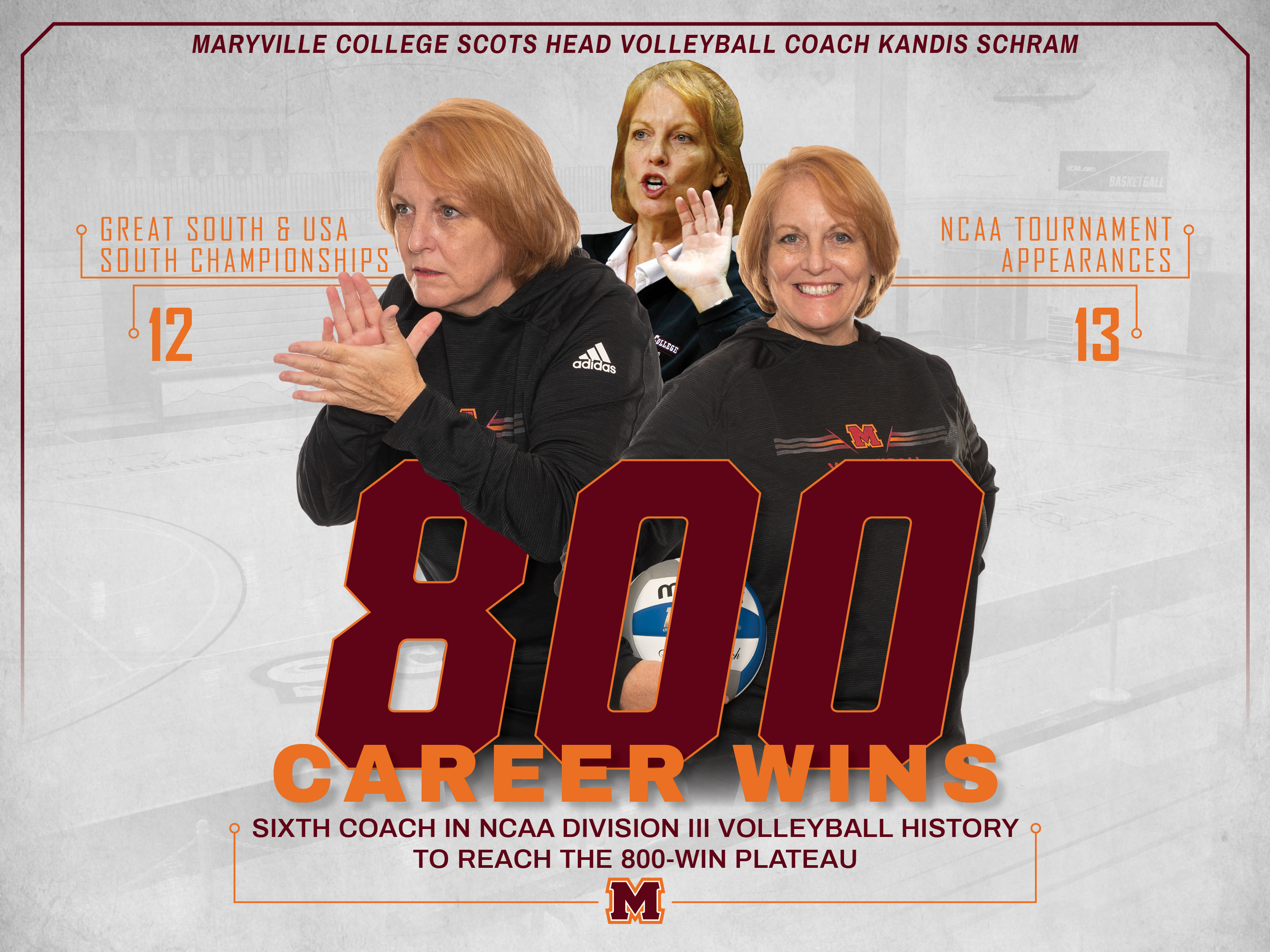 Congratulations to Maryville volleyball coach Kandis Schramm for winning the 800th game of her collegiate coaching career - a three-set triumph against Brevard. She is 800-423 in 35 seasons with the Scots.

TRANSACTIONS
6. Comings and Goings
1 THING
7. A Fenway Walk-Off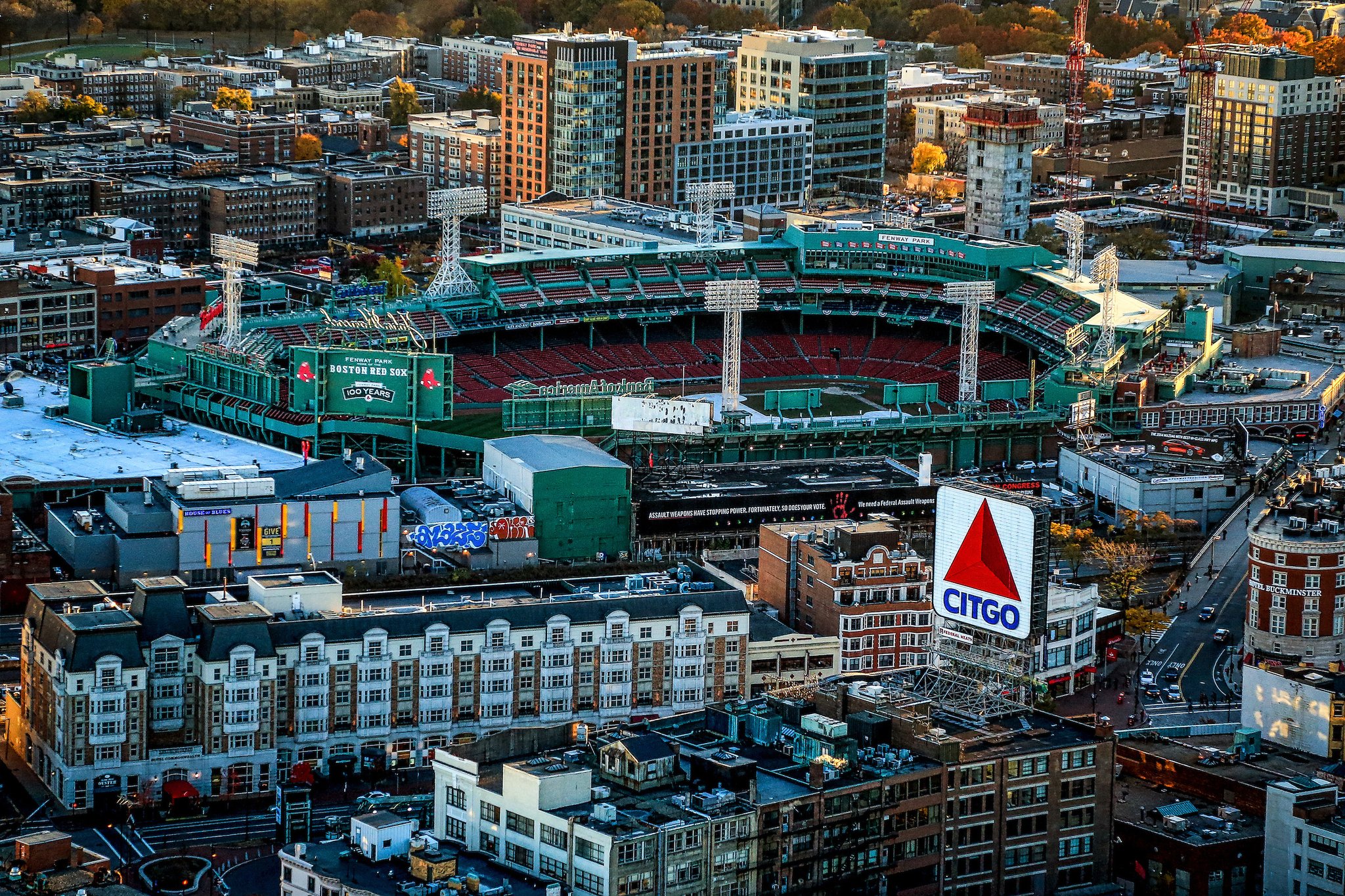 Talk about a graduation day to remember! The Suffolk University classes of 2020 and 2021 will hold their commencement ceremonies at Boston's venerable Fenway Park on May 22-23.

>> What They're Saying: "Suffolk is the quintessential downtown Boston university, and like Fenway, we are of Boston, but our reach extends far beyond it. I can think of no better venue to celebrate our place in the city, and our students' accomplishments in the face of adversity, than in this wonderful Boston landmark." - Marisa Kelly, president, Suffolk University

>> Read More


Thanks for starting your day with us. Please invite your friends to sign up for D3Playbook.

If you have a business and would like to reach an affluent audience that works in higher education and college sports ... drop us a line at D3Playbook@gmail.com.
Copyright © 2021, D3Playbook.com All rights reserved.