TOP STORY
1. The Other "March Madness"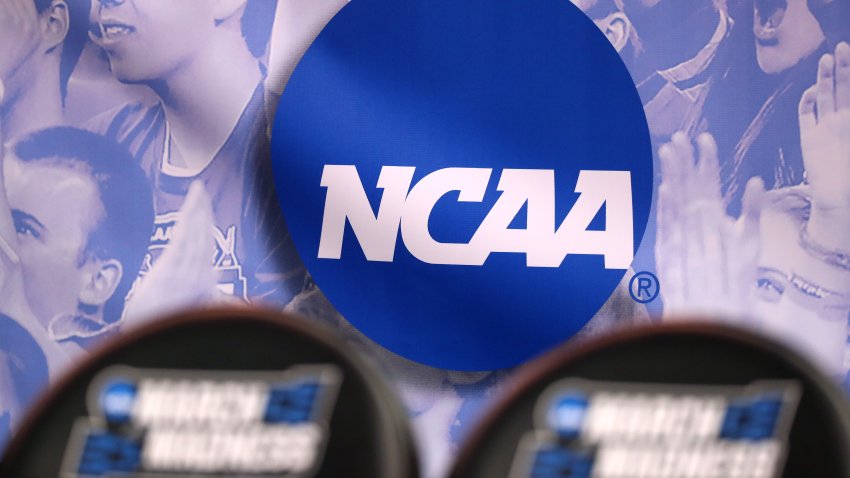 by Nathaniel Grow and Todd Haugh, Chicago Tribune

"The future of college sports will be hanging in the balance on March 31 when the Supreme Court hears NCAA v. Alston. The Alston case is the latest in a series of antitrust lawsuits challenging NCAA rules that prevent colleges and universities from providing financial compensation to student-athletes beyond their scholarship, room and board.

Depending on how the Supreme Court rules, Alston could either reinforce the status quo in intercollegiate athletics or bring about radical change to a multibillion-dollar industry. If the court were to rule that the NCAA's restrictions on athlete compensation are an illegal restraint of trade, then colleges could be forced to compete in a free market to recruit and retain players, especially in high-profile sports such as football and basketball. In such a world, it isn't hard to imagine that big-money schools will decide it's worth paying top talent tens or even hundreds of thousands of dollars per year to don their uniform.

Not surprisingly, the NCAA is vigorously defending its rules, which prop up the entire amateur model of college sports. Its lawyers have previously argued that "not paying student-athletes is precisely what makes them amateurs," and that giving them cash to play would be "a quantum leap" sure to destroy college sports and the NCAA along with it."

>> Op-Ed: "Sadly, the NCAA has it all wrong. Instead of defending its rules, it should actually hope to lose at the Supreme Court. Why? Because an adverse ruling in Alston gives the NCAA something it's needed for decades — a chance to fundamentally overhaul its regulation of college sports. Being forced to remake the rules at the core of its mission is likely the only way to save the NCAA from itself."

>> Between The Lines: "As we explain in a forthcoming law review article, the NCAA's inability to deter wrongdoing largely stems from the size and scope of its own rule-making efforts. The NCAA has enacted thousands of rules, consuming hundreds of pages of bylaws, regulating nearly every facet of intercollegiate athletics. One NCAA bylaw on the books for years allowed universities to give out free bagels, but prohibited schools from providing the cream cheese to spread on them."

>> Worth Noting: "For its part, the NCAA has recognized the need to streamline and modernize its rule book and has tried to do so a few times over the years. But so far the association has been unable to meaningfully deregulate itself, and the future prospects don't look good — reaching a consensus across the diverse set of interests represented by its almost 1,200 member institutions has proven all but impossible."

>> What They're Saying: "Sports columnist Andy Staples once commented that the only thing Republicans and Democrats could agree on was their hatred of the NCAA."

>> Continue Reading

FINANCES
2. Moody's Move to Stable
by Hallie Busta, Higher Education Dive
Moody's Investors Service bumped its outlook for the higher education sector from "negative" to "stable," citing improved revenue prospects as colleges plan to bring more students back to campus this fall.

The credit ratings agency is counting on colleges reviving their income streams from room and board and other auxiliary services. Improved state revenue forecasts are also a boon.

Many colleges have said they plan to begin the coming academic year in person, but that depends on vaccine uptake and coronavirus mitigation.

>> Background: "Moody's downgraded the higher ed sector's outlook from stable to negative last March, shortly after colleges nationwide began to shift online in response to the pandemic. At the time, the credit ratings agency predicted widespread financial pressures and "unprecedented" enrollment uncertainty. A year later, the forecast has brightened. With more students living and studying on campus, Moody's analysts wrote, colleges can expect more income from tuition and fees."

>> The Key Stat: "Although it accounts for only a sliver of the sector's revenue, the combined $77 billion in direct federal relief to colleges "will go a long way" toward offsetting expenses added and income lost because of the pandemic, Moody's noted. A large share of that funding must go toward student emergency grants. Meanwhile, state revenue fared better than expected, helped in part by federal appropriations. That will help stabilize public colleges, the report explains."

>> Be Smart: "Further, strong financial market performance stands to boost endowment values, payouts and donations. And federal and state support could provide some cushion."

>> Continue Reading

The best and most reliable end-to-end live video streaming provider in college athletics is BlueFrame Technology. Join #BlueFrameNation and Stream Like a Pro with special pricing for D3Playbook subscribers! Learn more today!
NCAA
3. Membership Committee Recap
The Division III Membership Committee met on February 18.

The committee approved an extension of the deadline for the Institutional Self-Study Guide (ISSG) for the 2020-21 class of institutions to May 31, 2022.

The committee reviewed and approved exploratory membership applications from the following institutions:


Asbury University (Ky.) – In its review, the committee found that the institution met the conditions and obligations to explore Division III membership.
Johnson and Wales University (N.C.) – In its review, the committee found that the institution met the conditions and obligations for application to explore Division III membership.


The committee reviewed and denied a provisional application from Manor College (Pa.). In its review, the committee found that the application did not meet the conditions and obligations to begin year one of the Division III provisional membership process. The college's current exploratory year will conclude on August 31, 2021.

The committee considered membership requirements waivers for nine institutions who did not cast a vote during the Division III Business Session

The following institutions met the NCAA Convention attendance condition of membership: Austin College, College of Saint Benedict, Roanoke College, Russell Sage College, and the University of Dallas.
The following institutions did not meet the NCAA Convention attendance condition of membership: Alfred University, Concordia University (Wisconsin), Edgewood College and Northland College. As a result, the institutions will serve a three-year probationary period beginning September 1, 2021 and be required to submit an athletics program assessment by May 15, 2022.
>> Read the Full Report

RANKINGS

4. Lacrosse


USILA Men
RIT
Tufts
Christopher Newport
Salisbury
Lynchburg
York
Williams
Cabrini
Denison
Ursinus
11-15: Gettysburg, St. Lawrence, Union, Stevenson, Wesleyan
16-20: Franklin & Marshall, St. John Fisher, Ithaca, Stevens, Amherst (tie), Cortland (tie)

>> Conference Call: Liberty (4), NESCAC (4), Centennial (3), MAC (3), Coast-to-Coast (2), Atlantic East (1), Empire 8 (1), NCAC (1), ODAC (1), SUNYAC (1)

>> Games to Watch: #1 RIT vs. #17 St. John Fisher (Wed); #6 York vs. #14 Stevenson (Wed); #3 CNU vs. #5 Lynchburg (Fri); #17 St. John Fisher vs. #18 Ithaca (Sat); #10 Ursinus vs. #16 F&M (Sat)



IWLCA Women
Franklin & Marshall
Tufts
Washington and Lee
Salisbury
Gettysburg
Wesleyan, Conn.
York, Pa.
Catholic
St. John Fisher
TCNJ
11-15: Ithaca, Colby, Brockport, Denison, William Smith
16-20: Geneseo, Mary Washington, Trinity, Colorado College, St. Mary's
21-25: Messiah, Cortland, Lynchburg, Roanoke, Christopher Newport

>> Conference Call: Coast-to-Coast (4), NESCAC (4), ODAC (3), SUNYAC (3), Centennial (2), Liberty (2), MAC (2), Empire 8 (1), Landmark (1), NCAC (1), NJAC (1), SCAC (1)

>> Games to Watch: #4 Salisbury vs. #20 St. Mary's (Wed); #13 Brockport vs. #16 Geneseo (Wed); #23 Lynchburg vs. #25 CNU (Wed); #3 W&L vs. #23 Lynchburg (Sat); #17 Mary Washington vs. #25 CNU (Sat)

>> Complete Poll


TRANSACTIONS
6. Comings and Goings
1 THING
7. National Puppy Day


National Puppy Day is a special day to celebrate the magic and unconditional love that puppies bring to our lives. But more importantly, it's a day to help save orphaned puppies across the globe and educate the public about the horrors of puppy mills.

How can you celebrate?
Adopt a puppy from your local shelter, rescue or pure breed rescue organization
Donate money, food and toys to your local shelter
Volunteer at your local shelter and offer to walk a puppy or play with a puppy, clean cages or anything else they need help with
Microchip & I.D. Tag your puppy so the shelter can locate you if he gets lost
and many more ways ...

>> Find Out More at NationalPuppyDay.com


Thanks for starting your day with us. Please invite your friends to sign up for D3Playbook

If you have a business and would like to reach an affluent audience that works in higher education and college sports ... drop us a line at
D3Playbook
@gmail.com
.
Copyright © 2021, D3Playbook.com All rights reserved.