>> Good Friday Morning! Remember to set your clocks ahead one hour before going to sleep on Saturday night.

>> Today's Word Count: 960. An easy read.

>> Interested in advertising in D3Playbook?

>> Thanks for reading. Remember to follow us on Twitter @D3Playbook for the latest news and transactions


TOP STORY
1. Take Your Mark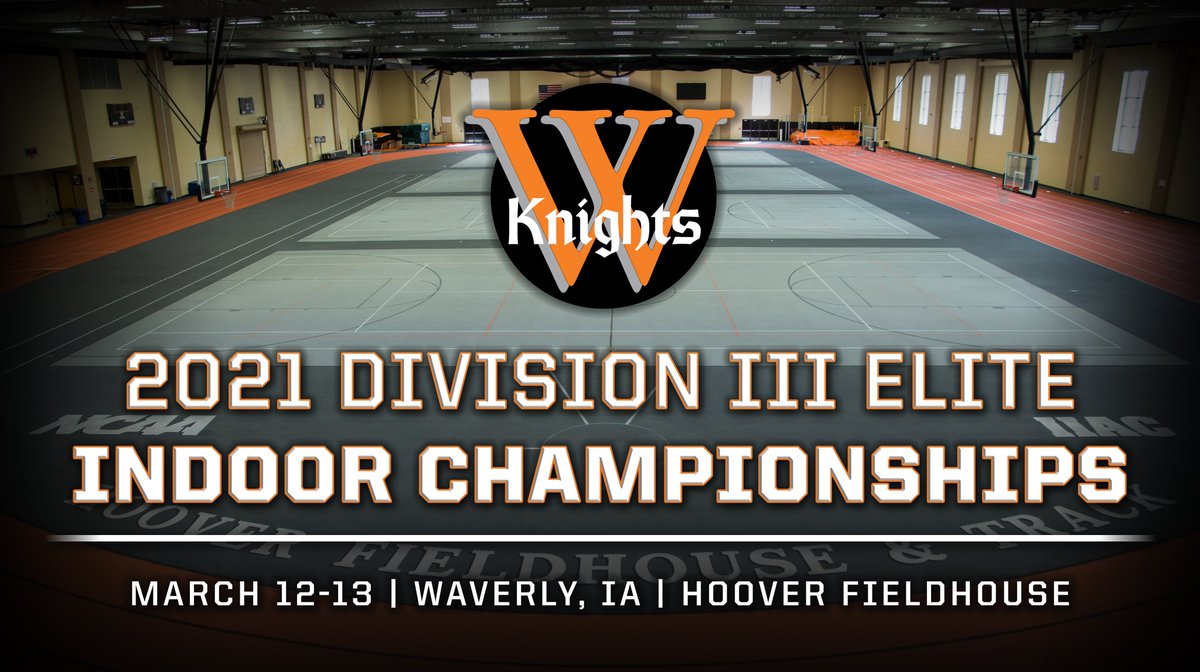 "The Wartburg College track & field team is set to host the 2021 DIII Elite Indoor Championships this weekend, March 12-13, at Hoover Fieldhouse.

Both days are scheduled for 10 a.m. start times.

Upon the cancellation of the 2021 NCAA Division III Winter Championships, Wartburg organized an indoor track & field meet aiming to bring together some of the top student-athletes in Division III to Waverly, Iowa, inviting the top-16 individual athletes in respective events and top-12 relay teams, as verified by TFRRS.org.

Individual, relay, and team awards will be presented."

>> What They're Saying: "The ultimate goal of this meet is to provide an opportunity for our top-end athletes to compete to their highest ability," Wartburg Director of Track & Field Marcus Newsom commented. "After losing four consecutive NCAA Championships, these young men and women deserve a high-class meet experience."


>> Watch
>> Live Results
WEEKEND
2. What We're Watching
Baseball
#3 North Central vs. #17 Adrian
#12 Kean vs. William Paterson
Basketball
(M) #1 Randolph-Macon vs. #2 Trine
(W) George Fox vs. #13 Whitman
Football
Salisbury vs. Wesley
Berry vs. Hendrix
Ice Hockey
(M) UW-Stevens Point vs. UW-Superior
(W) Norwich vs. Plymouth State
Lacrosse
(W) #6 Salisbury vs. #25 St. Mary's, Md.
Volleyball
(M) #10 Endicott vs. #1 Springfield
Wrestling
(M) NWCA Division III Championship

The Weekend Schedule
BSB | MBB | WBB | FB | MIH | WIH | MLX | WLX

PREVIEW
3. Softball 2021


We continue our look at spring sports with softball.

This Week's Top 10
>> Complete Poll


Preseason Conference Poll and Favorites

Players to Watch
Amanda Osterhus, P, Carroll
Daria Parchert, SS, Central
Patty Maye Ohanian, 1B, Christopher Newport
Cami Henry, P, DePauw
Brooke Matyasovsky, U, Eastern Connecticut
Daniella Solis, P, East Texas Baptist
Katelyn Trombley, OF, LeTourneau
Tayah Kelley, P, Linfield
Emily Trotman, P, St. John Fisher
Kaleigh Edwards, IF, Salisbury
Kelly Jurden, OF, Texas Lutheran
Kameron Bowling, P, Transylvania
Hanna Hull, P, Virginia Wesleyan
Maddie Rog, P, Wartburg
Team Championships
TCNJ, 6
Central, 4
Eastern Connecticut, 4
Tufts, 3
Linfield, 2
Simpson, 2
St. Thomas, Minn., 2
Virginia Wesleyan, 2
Most Trips to NCAAs Without Title
Rowan, 27
Cortland, 23
Bridgewater State, 22
Montclair State, 22
Salisbury, 22
UW-Whitewater, 22
Alma, 20
source: NCAA Statistics
EQUESTRIAN



4. For the Love of Horses

courtesy of GoNYUAthletics

"Horseback riding invariably takes place a far cry from New York University's main campus in Manhattan. But for a handful of devoted students, a longtime passion for the sport means that living in the city won't get in the way.

Perhaps it's not surprising that the club flies under the radar. Practices take place at a facility in New Jersey, while competitions are mostly on Long Island. The team leaves for its competition as early as 4 a.m. on occasion.

The university's Equestrian Club has existed since 2006, when then-Director of Recreation Gail Stentiford contacted (Ashton) Phillips, who was the equestrian coach for Princeton University at the time. She asked if he would be interested in leading an NYU contingent, as well.

Phillips agreed, and has coached both the men's and women's team ever since.

The club fields about 20 members at a time, although they receive interest from dozens more every year. The Intercollegiate Horse Show Association (IHSA) requires that teams include competitors from a variety of levels. There is also a unique twist to IHSA competition which is different from, say, equestrian at the Olympics: at competitions, the horses are assigned at random. This means that a personal connection between horse and rider is not an option, effectively leveling the playing field."

>> Continue Reading


SCOREBOARD
5. Hoop Dreams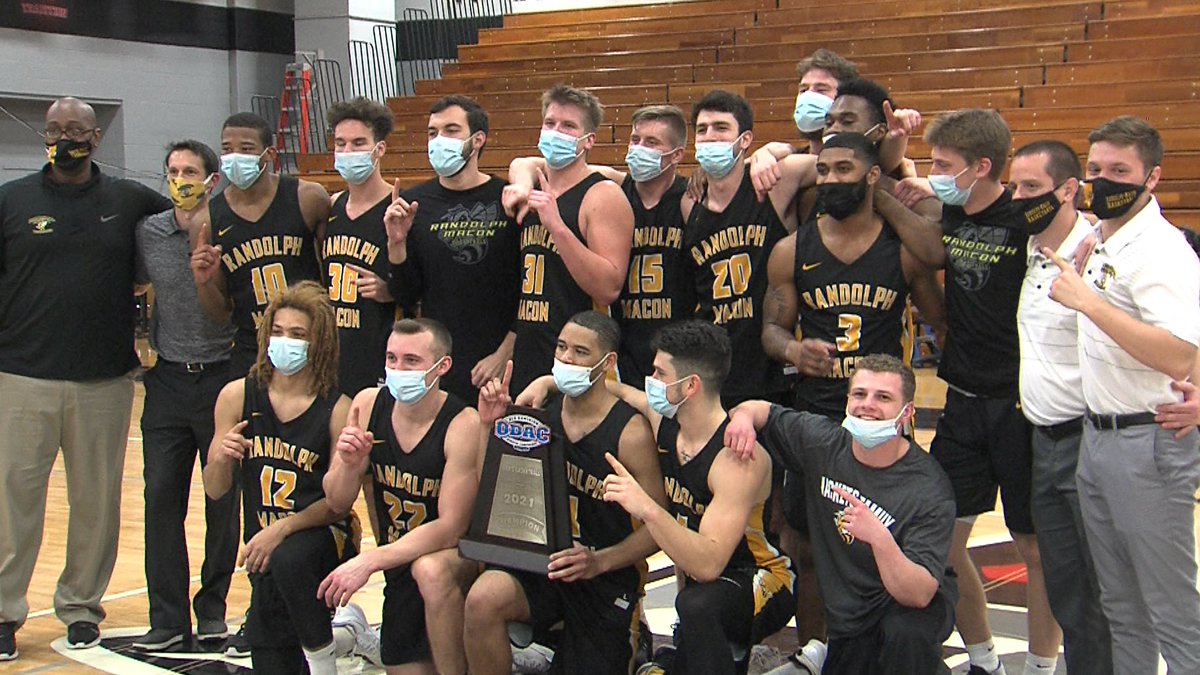 Men's Basketball

MBB: #1 Randolph-Macon 70, Lynchburg 62
Buzz Anthony scored 20 points as the Yellow Jackets (10-0) came back from a halftime deficit to win the ODAC title.
MBB: #7 Dubuque 73, Coe 63
The Spartans (13-0) will face Buena Vista (9-2) for the A-R-C crown as Peter Ragen scored 22 points, including the 1,000th of his career.
WBB: Lynchburg 67, Roanoke 61
Abby Oguich recorded a double-double with 22 points and 11 boards as the Hornets (11-1) won the ODAC championship.
WBB: #7 Simpson 75, Central 61
The Storm (11-0) will square off against Coe (9-3) for the A-R-C title as Cassie Nash tossed in 20.

All of last night's scores and upcoming contests | MBB | WBB | MIH | WIH

TRANSACTIONS
6. Comings and Goings
1 THING
7. A Yard Sale to Remember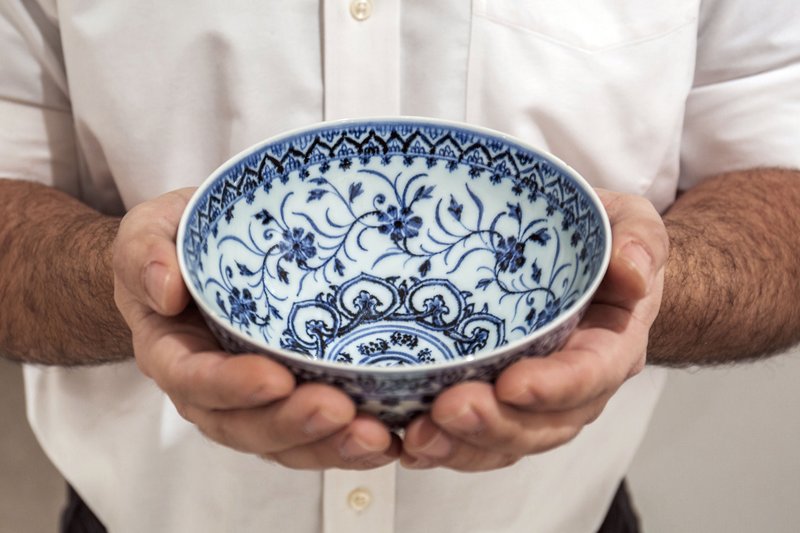 Talk about your yard sale finds. A small porcelain bowl bought for $35 at a Connecticut yard sale turned out to be a rare, 15th century Chinese artifact worth between $300,000 and $500,000 that is about to go up for auction at Sotheby's.

The white bowl adorned with cobalt blue paintings of flowers and other designs is about 6 inches (16 centimeters) in diameter. An antiques enthusiast came across the piece and thought it could be something special when browsing a yard sale in the New Haven area last year, according to Sotheby's.

The piece, one of only seven such bowls known to exist in the world, will be up for auction in New York on March 17 as part of Sotheby's Auction of Important Chinese Art.

>> Read More

courtesy of Associated Press

If you have a business and would like to reach an affluent audience that works in higher education and college sports ... drop us a line at d3Playbook@gmail.com.