>> Good Monday Morning! It's International Women's Day! #ChooseToChallenge #IWD2021

>> Today's Word Count: 1,143. An easy way into your day.

>> Thanks for reading D3Playbook. Remember to follow us on Twitter @D3Playbook for the latest news and transactions


TOP STORY
1. Split Decision


Last Friday, the Centennial Conference became the latest DIII league to announce its intention to return to play this spring. This decision comes despite the decisions by Bryn Mawr, Haverford and Swarthmore to opt out.

Thus, the Centennial becomes the latest conference to have a split decision.

Conferences Competing Without All Members
Conferences Opting Out of Competition (1)

>> Point: "The procedures Bryn Mawr College has enacted to keep its community members safe – masking and physical distancing policies; limits on gatherings, guests, and visitors to campus; and restrictions on College travel – prohibit us from participating in intercollegiate athletic competition in the 2020-21 academic year. Athletics fully supports the safety principles and procedures put in place. Bryn Mawr College has held ongoing, thorough discussions with a team of infectious disease experts, and, relying on that expertise, we will not open the campus community to the risks that intercollegiate athletic competition would bring."

>> Counterpoint: "After careful consideration, the College has decided to support the participation of our Spring athletics programs in the NEWMAC competition, beginning March 13 along with other participating members of the NEWMAC. Spectators will not be allowed at any games. Athletes will dress for competition while at Emerson prior to leaving, and return to the bus immediately upon completion without using facilities at the host site. Interaction between students from different institutions is limited to time on field."

>> Be Smart: The decisions made by conferences and their members were difficult ones and made after many meetings involving commissioners, presidents, deans, athletic administrators and coaches. Here's hoping that there are no lasting scars.

NEWS
2. Tragedy Strikes DeSales

The DeSales baseball program and the larger University community was hit by tragedy on Saturday night as a devastating car accident claimed the life of a current baseball student-athlete and two alums, while placing another student in the hospital in critical condition.

According to Lehigh Valley Live, the deceased were identified as Sean Hanczaryk, senior sport and exercise physiology major and a baseball player; Emily Kattner, a 2020 DeSales graduate; and Nicholas White, a 2019 DeSales graduate and former baseball player. Brandon DiChiacchio, senior sport and exercise physiology major and baseball player, was identified as the fourth occupant in the car.

The accident happened at 8:37 p.m. Saturday in the 4400 block of Lanark Road when the vehicle the trio were in veered off the roadway for an unknown reason and struck a tree, authorities said. Lehigh County Deputy Coroner Richard Kroon pronounced all three dead at the scene at 9:38 p.m., according to the Lehigh County Coroner's Office.

"On behalf of the entire DeSales University community, I share our deepest condolences and prayers for the family and friends of the lives we lost," said University President Father James Greenfield, O.S.F.S. "We also pray for a full recovery for our student who remains hospitalized in critical condition."

>> May their memories be a blessing. Our best wishes for a full, speedy recovery for Mr. DiChiacchio.

CONFERENCES
3. Champions

Congratulations to these winter sports conference champions!

Basketball
Swimming and Diving
Track and Field
HOOPS



4. Perfect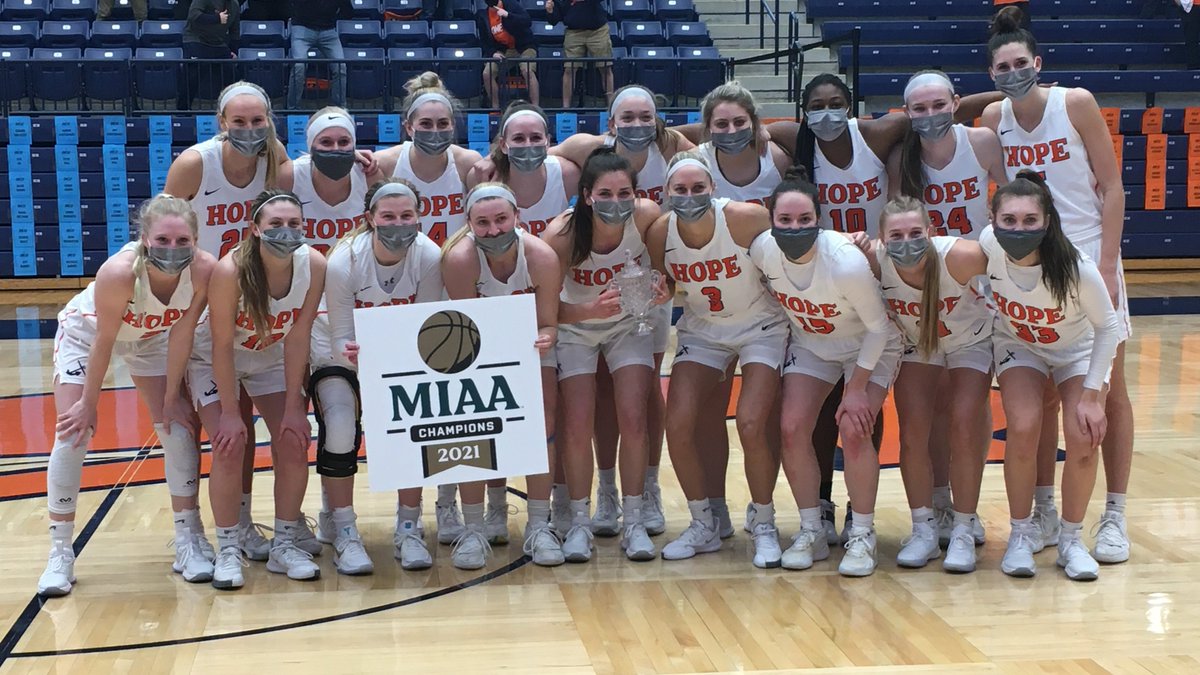 Women's Basketball
#1 Hope 64, #3 Trine 54
Nine seniors capped their careers with back-to-back unbeaten seasons and a 45-game win streak.
#9 UT-Dallas 88, #7 Hardin-Simmons 80
Kelly Skinner had 19 points, 11 boards and eight assists for the Comets (13-3).
Ty Prince became just the second UMHB player to record a triple-double with 26 points, 11 rebounds and 10 assists.
Jamal Allen set a school single-game record with 10 three-pointers on his way to a game-high 30 points.
RECAP
5. Weekend Stars
Justin Tucker, Pacific Lutheran
Baseball
Wrestling (W)
Volleyball (W)
Volleyball (M)
Football
Men's Lacrosse
Women's Ice Hockey
Scores and Schedules:
BSB
|
SFB
|
MLAX
|
WLAX
|
MIH
|
WIH
|
FB
TRANSACTIONS
6. Comings and Goings
1 THING
7. Metro to Micro
Selected large metropolitan statistical areas with populations below 100,000 in 2010.
Source: Metropolitan and Micropolitan Statistical Area Standards Review Committee
Graphic: Associated Press

These 144 cities could lose status as metropolitan statistical areas and become "micropolitan" areas, under a federal proposal to move the 70-year-old threshold from 50,000 in the core city to 100,000.
The change would downgrade more than a third of the current 392 MSAs, AP's Mike Schneider reports.
Among them: Lewiston, Maine ... Ithaca, N.Y. ... Williamsport, Pa. ... Salisbury, Md. ... Winchester, Va. ... Rocky Mount, N.C. ... Springfield, Ohio ... Oshkosh, Wis. ... Dubuque, Iowa ... Walla Walla, Wash.
Thanks for starting your day with us. Please invite your friends to sign up for D3Playbook

If you have a business and would like to reach an affluent audience that works in higher education and college sports ... drop us a line at D3Playbook@gmail.com.