MARCH 4, 2021 | written by STEVE ULRICH
your must-read briefing on what's driving the day in NCAA Division III
Our goal is to keep you - the influencers in DIII athletics - apprised of what's happening around Division III.

>> It's Thursday Morning! Today's Word Count: 1,365

>> Today's Subscriber Count: 1,607 (newsletter), 2,014 (twitter)

>> Thanks for reading D3Playbook. Remember to follow us on Twitter @D3Playbook for the latest news and transactions


TOP STORY
1. On The Brink
by Grant Welker, Worcester Business Journal

"Becker College said Tuesday it is considering options for its future, including closing, amid financial uncertainty and other challenges, and after affiliation talks with another institution fell apart.

The Worcester school is unlikely to continue operations through the next academic year, the New England Commission of Higher Education, an accreditation agency, said in a joint statement with the Massachusetts Department of Higher Education on Tuesday. The college said it is halting recruiting activities.

The school's board of trustees has been working with the college administration to evaluate the effect on Becker of a range of challenges, including increased costs, the coronavirus pandemic, and the beginning of a downward trend in high school-age students regionally, Board Chair Christine Cassidy said in a statement Tuesday."

>> Background: "Becker has spent the last few years taking a hard look at its operations and continuing any necessary changes to put it in a better financial position. The school's leadership said in 2019 it was working with a consultant to find ways that it could stay ahead of changes in higher education and wouldn't shy away from big-scale changes if needed."

>> Date Download: "Becker's enrollment before the coronavirus pandemic hit was 1,698 undergraduate and graduate students, and its endowment is $5.1 million. By enrollment, Becker is the 10th largest school in Central Massachusetts."

>> What They're Saying: "To those of you within our campus community, this should not be entirely new information," Becker President Nancy Crimmin said of the school's financial situation. "The situation has been dynamic."

>> Continue Reading
LAW
2. Alston Brief Refines Arguments

by Michael McCann, Sportico

"Attorneys for a class, led by former West Virginia running back Shawne Alston, filed a 62-page brief to the U.S. Supreme Court on Wednesday. The lengthy brief covers well-travelled ground, though it adds new descriptions designed to persuade the nine justices.

The case centers on the U.S. Court of Appeals for the Ninth Circuit's ruling that the NCAA and its roughly 1,200 member schools illegally conspired under federal antitrust law. They did so by capping grants-in-aid to tuition, fees, room, board, books and other expenses up to the value of the full cost of attendance. While a profound holding—NCAA amateurism rules, historically immune from scrutinizing antitrust analysis, were deemed unlawful—the Ninth Circuit's remedy proved more restrained.

The court held that while colleges can't collectively decide to not reimburse expenses "related to education" (such as for computers, study abroad, musical instruments or academic achievement incentive awards no greater than what the NCAA already permits for athletic achievement), they could continue to jointly limit compensation related to athletics. Still, if upheld, the ruling could open the door for other player lawsuits that rely on Alston as precedent—potentially subjecting the NCAA to years of antitrust litigation and unraveling decades of university and conference practices.

In Wednesday's brief, attorneys for Alston underscore a key theme: Because NCAA rules prevent colleges from directly paying the recruits they seek to enroll, colleges spend that money on other people, services and facilities they believe attract recruits. Recipients include the prominent coach, the extravagant stadium, the state-of-the-art training center and so on. Noting that eight states submitted an amicus brief in support of the NCAA, Alston pointedly observes that the highest-paid public employee in six of those states is a college football or basketball coach."

>> Be Smart: "Much remains in NCAA v. Alston, which has attracted amicus briefs (including a pro-NCAA brief on behalf of 18 former college athletes, some of whom appeared confused by what they signed). The NCAA's reply brief is due on March 19 and the Court will hold oral argument on March 31. Sometime this summer the Court will issue a ruling, which might contain concurring and dissenting opinions."

>> Read More

The best and most reliable end-to-end live video streaming provider in college athletics is BlueFrame Technology. Join #BlueFrameNation and Stream Like a Pro with special pricing for D3Playbook subscribers! Learn more today!
COVID
3. Wyoming Proves Hospitable to Fords
by Nate Perez, Casper Star-Tribune
"Nico Tripeny, Matt Katz and several members of the Haverford cross-country team — a liberal arts university less than 15 miles from Philadelphia — found themselves feeling confused running through downtown Casper last summer.

They stumbled into a traffic jam — in a town too small for traffic congestion — caused by a flock of turkeys standing in the middle of the street.

The crew had just arrived in Casper — after the pandemic had forced the NCAA Division III to cancel its 2020 fall sports championships, and classes at Haverford had gone virtual due to the pandemic — with the intent to train in a less restrictive environment and live rent-free at Tripeny's family home, where his grandparents and father once resided.

While they expected to train and explore the Mountain West together, they didn't expect to become community members and form tight bonds through family dinners, employment and enrolling at Casper College."

>> Ch-Ch-Changes: "The team was familiar with Haverford's hills, but Wyoming presented new challenges — wind and high altitude. "Everyone told us before we came," Tripeny said, "but I don't think anyone actually (anticipated) running in 30 mph wind or know what that was like, and that it could actually be (that windy) every day for, like, a week straight." They took advantage of Casper Mountain, the river trails and Morad Park, where the loop measured close to a mile, and the dogs were plentiful."

>> Quotable: "Haverford head coach Tom Donnelly wasn't surprised when he heard that some of his athletes were going to Wyoming to train and be in a new environment. "The group that went out there, they wanted to get together, train and stay intellectually involved," Donnelly said.

>> Head West

VOLLEYBALL
4. Tigers, Pride Top Rankings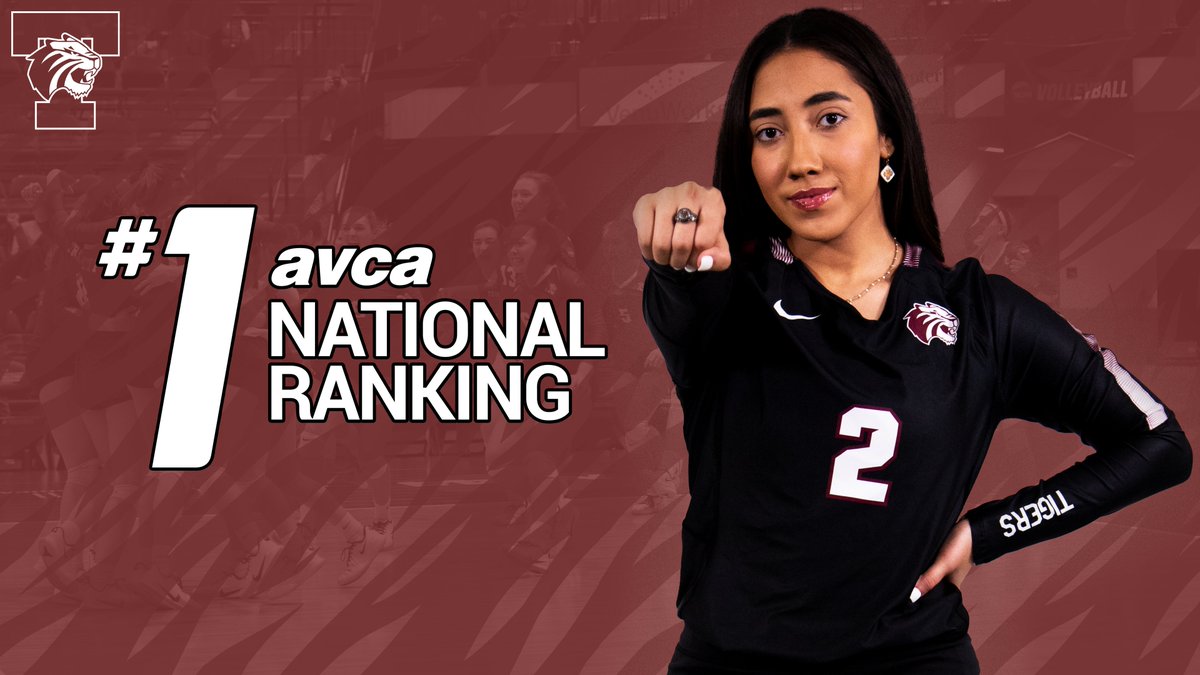 The AVCA released its weekly women's and men's rankings and Trinity (Texas) and Springfield hold down the top spots.

Women
Trinity, Texas (7), 4-0, 527
Carthage (8), 1-0, 522
Transylvania (6), 15-1, 515
Colorado College (1), 4-0, 491
Millikin, 2-0, 450
Whitworth, 5-0, 405
Mary Hardin-Baylor, 4-0, 395
Mount St. Joseph, 12-3, 370
Texas-Dallas, 4-0, 345
Westminster, Mo., 7-0, 329
11-15: Cornell, Coe, East Texas Baptist, Bluffton, Greenville

>> Moving Up: Cornell (+11), Coe (+11), Greenville (+10)
>> Welcome: Loras, Elmhurst, Birmingham Southern, Hendrix, Webster, Wartburg, Stockton, Hanover

>> Complete Poll

Men
Springfield (19), 0-0, 298
SUNY New Paltz (1), 0-0, 278
Vassar, 0-0, 249
Carthage, 6-0, 232
Rutgers-Newark, 1-0, 207
Stevens, 0-0, 204
Benedictine, 3-0, 171
St. John Fisher, 0-0, 163
Endicott, 0-0, 137
Dominican, 4-1, 130
11-15: Juniata, North Central (Ill.), Lancaster Bible, Southern Virginia, MSOE

>> On The Move: Benedictine (+5), Juniata (+2)
>> Newcomer: Milwaukee School of Engineering

>> Complete Poll

SCOREBOARD
5. About Last Night


MBB: Averett 82, N.C. Wesleyan 72
Montre' Moore filled the stat sheet with 24 points, nine boards and five dimes as the fourth-seeded Cougars bounced the top seed in the USA South East Division semifinal.
MLX: Ferrum 11, Methodist 10 (OT)
Derek Farwell scored eight goals, including the game-tying and game-winning tallies, for the Panthers.
SFB: #4 Virginia Wesleyan 5-2, #5 Salisbury 2-1
Madison Glaubke's two-run double in the third lifted the Marlins to a game one win. Emily Seale (4-0) went the distance in the nightcap, scattering five hits.
WBB: UW-Whitewater 74, #15 UW-Eau Claire 62
Emily Schmacher scored 21 points for the Warhawks (8-2) in their WIAC semifinal win.
WIH: UW-Eau Claire 3, UW-River Falls 1
Third-period goals from Emma Peterson and Hattie Verstegen broke a 1-1 tie and lifted the Blugolds (6-0-1) past the Falcons (5-1).
MIH: Bethel 5, St. Thomas 4 (OT)
Dylan Giorgio scored with :50 left in OT, capping a hat trick, as the Royals handed the Tommies (3-1-1) their first defeat. Ridge Gerads made 44 saves.

All of Wednesday's scores: MBB | WBB | WIH | MIH | MLX | WLX | BSB

TRANSACTIONS
6. Comings and Goings
1 THING
7. March Madness

photo courtesy of NCAA

If you work in Division III athletics, chances are you're familiar with this building.



Thanks for starting your day with us. Please invite your friends to sign up for D3Playbook.

If you have a business and would like to reach an affluent audience that works in higher education and college sports ... drop us a line at D3Playbook@gmail.com.