MARCH 5, 2021 | written by STEVE ULRICH
your must-read briefing on what's driving the day in NCAA Division III
Our goal is to keep you - the influencers in DIII athletics - apprised of what's happening around NCAA Division III.
>> Good Friday Morning! It's National Employee Appreciation Day.

>> Today's Word Count: 890. An easy read.

>> Interested in advertising in D3Playbook?

>> Thanks for reading. Remember to follow us on Twitter @D3Playbook for the latest news and transactions


TOP STORY
1. Championship Weekend

Photo: Kyle Franko, Trentonian

It's been a long, long time since we've been able to say this - it's Championship Weekend.

Basketball. Swimming. Track and Field.

Here's what's happening.

Basketball
Swimming and DivingTrack and Field
NIL
2. States Race to Pass Laws
by Ross Dellinger, Sports Illustrated


"Within the marble halls of the Mississippi State Capitol, the topic of college football is never far away.

Home to two of the SEC's plucky underdogs, Ole Miss and Mississippi State, legislators here are always striving to make up ground on neighboring states that have more historic football powerhouses. In fact, last summer, lawmakers replaced their state flag after the NCAA and SEC banned the Rebels and Bulldogs from hosting athletic championship events in a state whose flag brandished the Confederate battle symbol.

Nine months later, another piece of college sports-themed legislation is working its way through this building. This time, a bill that would grant Mississippi college athletes rights to earn income from their name, image and likeness (NIL).

Some legislators here are even pushing through the bill despite their own opposition to it.

Why?

Crootin'.


>> Background: "While a national NIL bill seems many months away and the NCAA's own legislation is delayed, the states are taking matters into their own hands. Dozens of state legislatures are close to adopting laws governing athlete compensation within their borders. Bipartisan bills are swiftly marching toward the end of what is normally a slow-moving legislative journey, sometimes even passing with unanimous consent. States are jockeying to create more advantageous NIL laws than their rivals, one-upping each other in what's turned into a bit of a chaotic race."


NCAA



3. Rule of the Month



Participation in Tournaments/Events

With the cancellation of NCAA championships for winter sports, some schools are considering participating in a tournament/event that occurs after their conference tournament. As a school determines whether to participate in the tournament/event it should be aware of the implications relative to the team's playing and practice season:
Per Bylaw 17.1.3 (g) each day the team participates in athletically related activity leading up to and during the tournament/event count against the 114 days under the alternative model. For example, if the team practices for 10 days before the tournament/event and then participation in the tournament/event takes another three days, the team will use 13 of its 114 days.

Participation in the tournament/event may be exempted from counting against the maximum number of contests/dates of competition if the tournament/event is considered a "Season-Ending Tournament" as defined in Bylaw 17.1.4.5.1 (b). Whether participation in the tournament is exempt is only necessary to determine if the team and/or student-athlete have participated in their NCAA maximum number of contests/dates of competition.
SCOREBOARD
4. Hoop, There It Is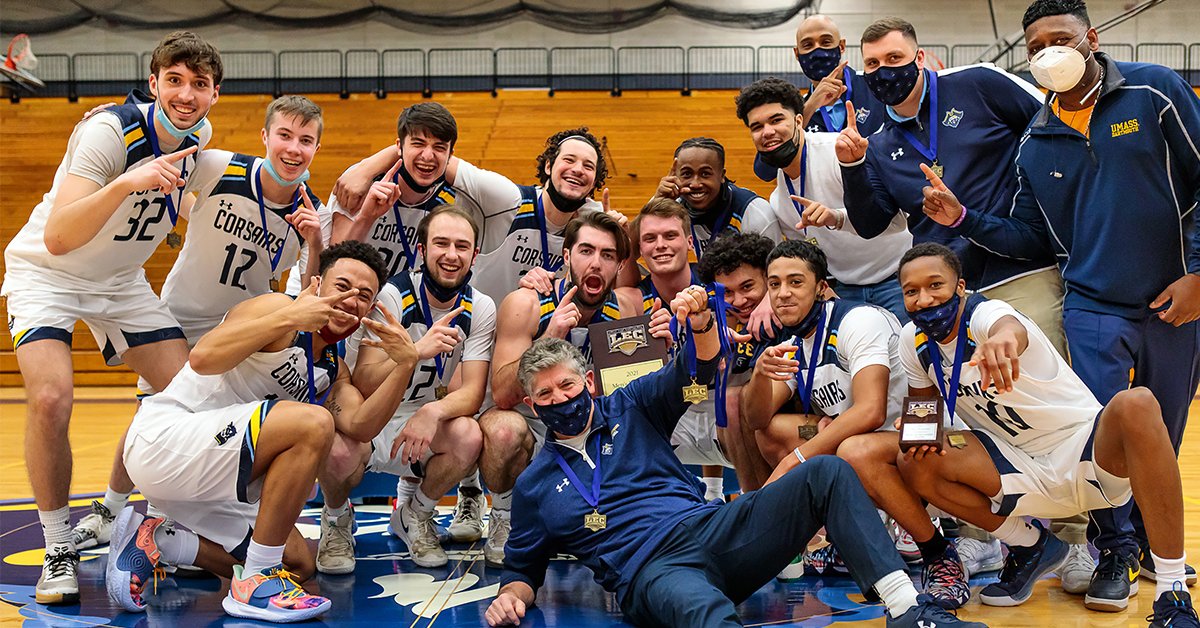 Men's Basketball

MBB: UMass Dartmouth 108, Keene State 68
Marcus Azor was named tournament MVP after leading the Corsairs to the 12th Little East title and first since 2009.
MBB: #2 Trine 83, Calvin 69
The Thunder (16-0) advanced to the MIAA final behind 29 points from Nick Bowman.
WBB: #13 Messiah 65, Widener 49
The Falcons (7-0) handed the Pride (6-1) its first loss as Eleana Eckley led the way with 18 points.

All of last night's scores and upcoming contests | MBB | WBB | MIH | WIH

TRANSACTIONS
5. Comings and Goings
1 THING
6. The Tik-Tok Effect

Photo: Leigh Jarvey

Oops: TikTok's feta pasta created so much demand that some cheese suppliers are running dry.
Feta was the top search term on Instacart in mid-February, the N.Y. Times reports.
Harris Teeter and Kroger were among the grocers hit by shortages.
What's next: "[B]aked oat cake and do-it-yourself vegan chicken."

- courtesy of Axios




Thanks for starting your Friday with us. Please invite your friends to sign up for D3Playbook and have a great weekend.
If you have a business and would like to reach an affluent audience that works in higher education and college sports ... drop us a line at d3Playbook@gmail.com.