>> Greetings. It's Tuesday Morning.

>> Today's Word Count: A breeze at 1,101.

>> Thanks for reading D3Playbook. Remember to follow us on Twitter @D3Playbook for the latest news and transactions


TOP STORY
1. Averett Joins ODAC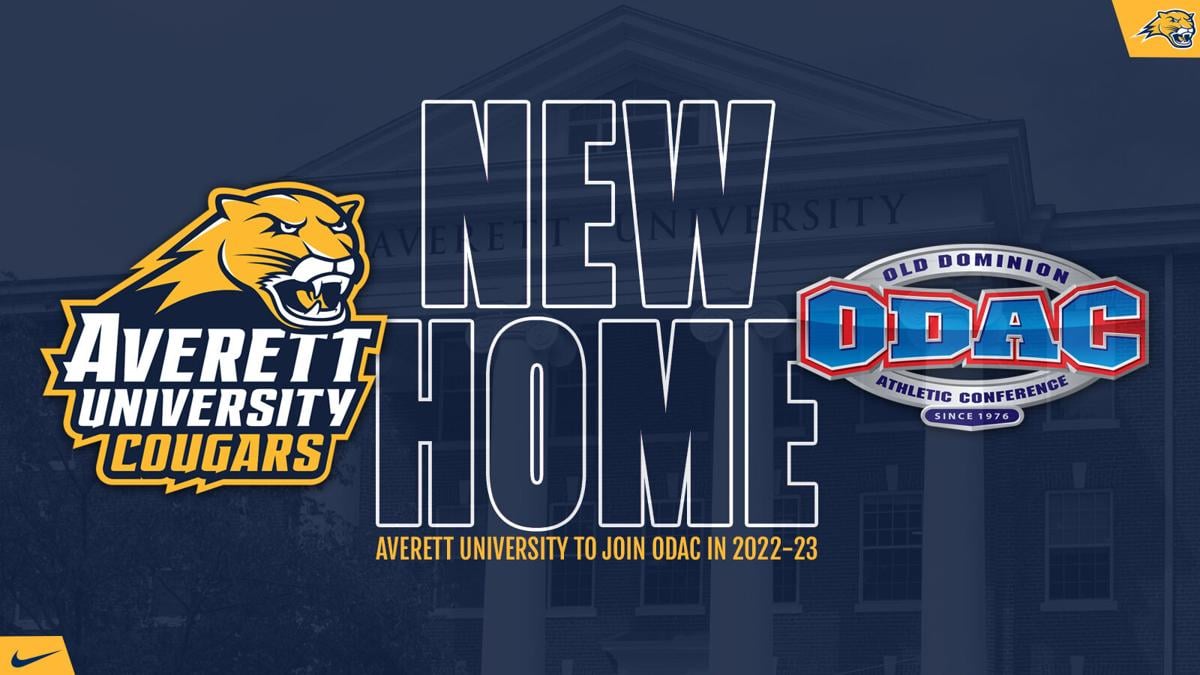 "The Old Dominion Athletic Conference (ODAC) President's Council has approved Averett University as a full-time conference member, as announced by the ODAC on Monday, March 8. The Cougars will officially become a member on July 1, 2022, and begin active league participation in the 2022-23 academic year.

Averett's introduction to the ODAC comes on the heels of a pair of previously announced membership changes. Emory & Henry College, a charter member of the ODAC, will leave the conference ranks following the 2021 spring season as it transitions to NCAA Division II. Southern Virginia University will also exit the league after the 2021 season, completing its two-year associate membership in football.

The loss of Emory & Henry and Southern Virginia impacts the ODAC's sports sponsorship, especially in football. E&H will continue to play an ODAC football schedule in the fall of 2021, but it will exit the league for all other sports by June 30, 2021. SVU's departure, following this spring, drops the league's football sponsorship to eight programs. Averett's inclusion in the fall of 2022 returns most of the ODAC's overall sponsorship to participation levels prior to Emory & Henry's exit."

>> Quotable: "The Cougars' addition to the conference culminates a membership process that has worked diligently to bolster competitive opportunities for our conference members. We know Averett and its leadership very well. Its institutional philosophy and athletics prowess fits nicely with our membership." - Brad Bankston, ODAC Commissioner

>> Quotable II: "Averett is excited to continue its tradition of success within a new conference that features great institutions," said Meg Stevens, Averett Vice President, Director of Athletics and Operations. "We are very familiar with the ODAC member institutions and we look forward to continuing our relationships on and off the field as conference opponents."

>> Read More
BASKETBALL
2. Yeshiva is Hottest Name in Hoops

by Stefan Bondy, New York Daily News

"Ryan Turell always understood why he didn't get chosen for the pick-up games. Then, soon enough, he would take glee in deflating the stereotype.

"I used to walk in open gyms with a yarmulke on and never get picked up," he said. "And then finally when it's my turn to run the court with my buddies — all with yarmulkes on — everybody watching us was like, 'Who are these guys?'"

Turell and his teammates at D-III Yeshiva University, the Orthodox Jewish institution in Washington Heights, are the hottest squad in men's college basketball, winners of 35 consecutive games and eager for more victories, despite layers of COVID-related obstacles. Across the NCAA's top three divisions, no men's program currently holds a winning streak as long as the Maccabees."

>> Situational Awareness: "The Maccabees haven't lost since November 2019, while posting the third-longest win streak in D-III history. SUNY Potsdam holds the all-time record with 60 straight victories, from 1985 to 1987."

>> World View: "There's also an obligation to a global community, which is underscored by the coverage of the team in publications such as the Jerusalem Post and The Times of Israel."

>> Road Trip: "The wildest commute so far has been to Rochester, when the Yeshiva players woke up at 5:30 a.m. for a COVID test, drove five hours, won by seven points, and got home early the next morning at 2:30 a.m."

>> The Final Word: "We know every time we step on that court we're representing the Jewish community, we're representing Jewish people," said Turell, a junior guard and All-American selection. "And we want to lead by example. We want to show the world that Jews can play basketball, too."

>> Continue Reading
>> Go Deeper with the Jewish Voice
The best and most reliable end-to-end live video streaming provider in college athletics is BlueFrame Technology. Join #BlueFrameNation and Stream Like a Pro with special pricing for D3Playbook subscribers! Learn more today!
NCAA

3. Wildcats In The House

"The National Collegiate Athletic Association's Division III Membership Committee approved Johnson & Wales University Charlotte's application for exploratory membership at their meeting on February 24th. The exploratory process will begin on September 1, 2021 and continue throughout the 2021-22 academic year.

JWU will begin the NCAA Division III exploratory phase, which is the first part of a four-year transition to full NCAA Division III membership. As a result, JWU will continue to expand athletic teams, eventually bringing the total to 13. The addition of those teams will enhance the overall student-athlete experience on our campus.

NCAA staff and a representative from the membership committee will make a campus visit later this year to learn more about the campus and athletic programs. Upon successful completion of the exploratory year, JWU will apply for NCAA D-III provisional status. In the meantime, (the school) will retain dual-membership with the USCAA until full transition to NCAA D-III is complete."

>> What They're Saying: Charlotte campus president Cheryl Richards, Ph.D believes the transition to D-III will only strengthen our campus. "This has been a monumental project; four years in the making, with athletics diligently growing our current athletic programs with this strategic direction in mind. Becoming a D-III program will allow JWU Charlotte to continue to expand athletics and enhance the overall experience for our student athletes. The NCAA D-III philosophy for athletics is a great fit for our campus culture."

>> Worth Noting: Last June, JWU announced the closure of its Denver campus and its 15 intercollegiate sports.

>> Continue Reading

PREVIEW
4. Men's Lacrosse 2021
We begin our look at spring sports with men's lacrosse.

This Week's Top 10
RIT
Tufts
Lynchburg
Cabrini
Salisbury
Williams
York
Denison
Ursinus
Gettysburg
>> Complete Poll


Preseason Conference Favorites

Players to Watch
Josh Melton, Salisbury, A
Alex Maruna, RIT, D
Ty Kostack, Cabrini, M
Tyler Nation, York, LSM
Colin Dean, Lynchburg, M
Luke Keating, Franklin & Marshall, A
Ronan Jacoby, Wesleyan, A
Mac Bredahl, Tufts, A
Bubba Brennan, Stevens, D
Under The Radar
Mitch Weiss, Western New England, D
Luc Swedlund, Stockton, A
Joe Post, St. John Fisher, F/O
Dylan Rice, Christopher Newport, A
Active Conference Winning Streak
Cabrini, 121
Stevenson, 81
Keene State, 53
New England College, 30
source: NCAA Statistics
Most Played Series
104, Denison (56), Ohio Wesleyan (47) and one tie
89, Denison (73) and Kenyon (16)
81, Rensselaer (44) and Union (37)
79, Ohio Wesleyan (65) and Kenyon (14)
75, Williams (54) and Union (21)
74, Denison (58), Oberlin (15) and one tie
72, Franklin & Marshall (49) and Dickinson (23)
70, Bowdoin (40) and Wesleyan (30)
70, Williams (39) and Amherst (31)
TRANSACTIONS
5. Comings and Goings
Thanks for starting your day with us. Please invite your friends to sign up for D3Playbook

If you have a business and would like to reach an affluent audience that works in higher education and college sports ... drop us a line at
D3Playbook
@gmail.com
.